What the Tech? is a new HYPEBEAST series that puts familiar products under the microscope. We'll examine them in detail, lifting the lid on how they work, what makes them special, and what the future holds for them. Rather than looking at the technology you'd find around your home, What the Tech? spotlights materials and product advancements in the fashion, footwear, design, and art worlds, speaking with the brands themselves to get an unfiltered insight. 
---
As Carlo Rivetti told HYPEBEAST in February, "The identity and the authenticity of Stone Island will be preserved and exalted." It's a statement that not only defined Moncler's acquisition of Stone Island, but Stone Island as a whole, for its integrity has made the company a fan favorite from generation to generation. Stone Island is a brand that you either get, or you don't, but for those that do it's the pinnacle of experimentation and expression, capturing the mood and wants of many with its once-daring, now must-have outerwear and more. 
Catapulting Stone Island into an extreme new world of experimentation is its Prototype Research_Series. Founded out of a love for experimentation, the series (now four installments deep) isn't really for the fans: it's for Rivetti. Speaking with HYPEBEAST for this installment of What the Tech?, Rivetti says the series is "freedom for the mind" because there are no limits to the experimentation processes.  
However, when it comes to fans, you'd have to be a die-hard member of the Stoney club to cop a piece from the Prototype Research_Series. Only 100 pieces are made per installment, most of which are made by hand and involve various experimentational, yet-to-be industrialized techniques that give the garments a one-of-a-kind finish. Oh, and a price point to match — although there's more about that later on. Read on to find out more about Stone Island's Prototype Research_Series, as explained by Carlo Rivetti himself. 1 of 6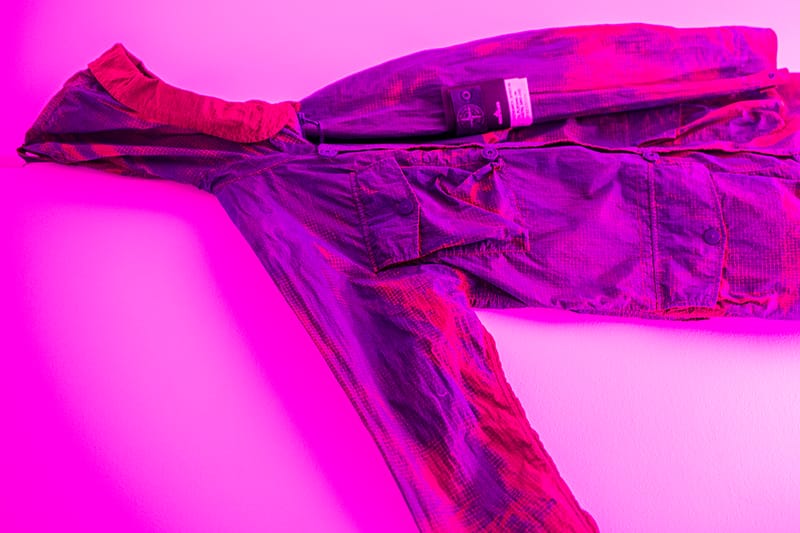 Eric Brain/Hypebeast2 of 6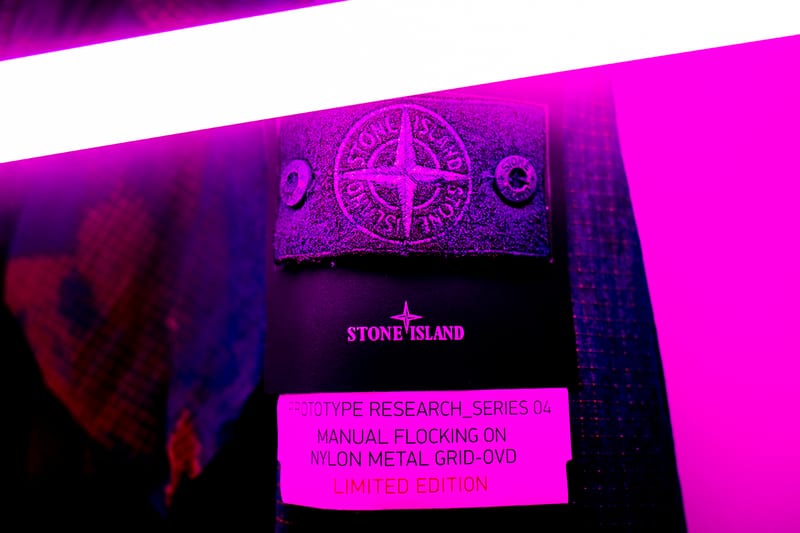 Eric Brain/Hypebeast3 of 6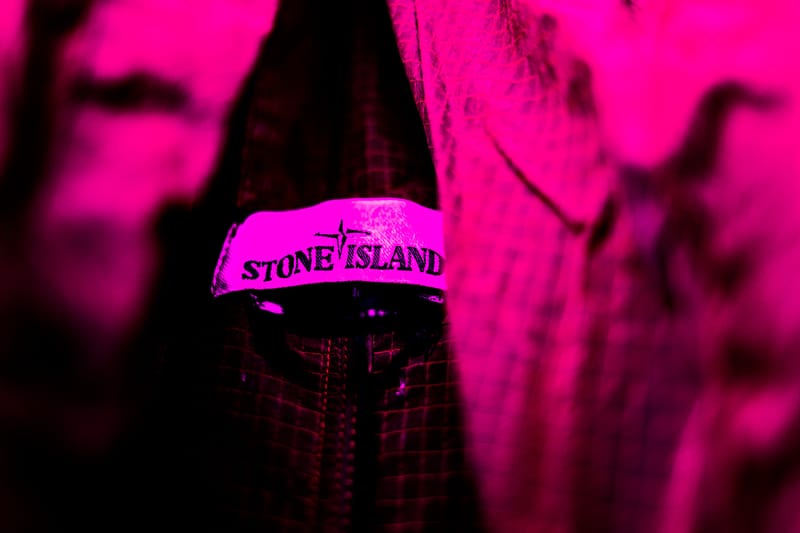 Eric Brain/Hypebeast4 of 6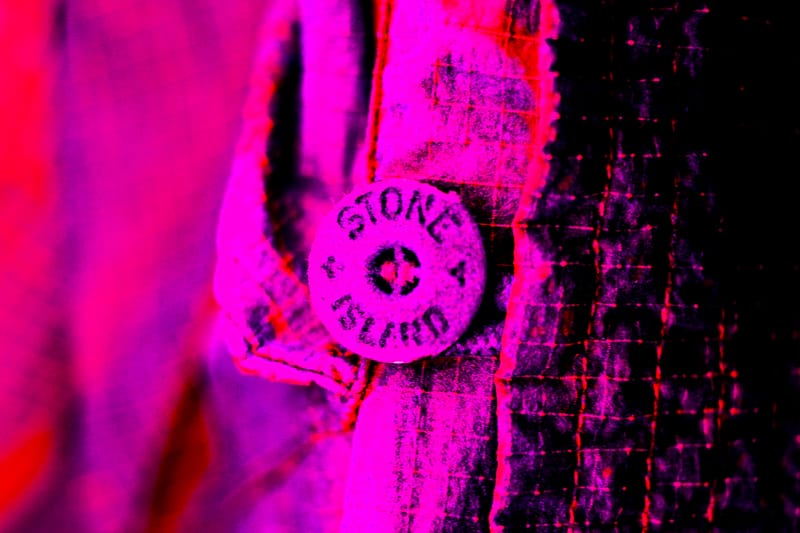 Eric Brain/Hypebeast5 of 6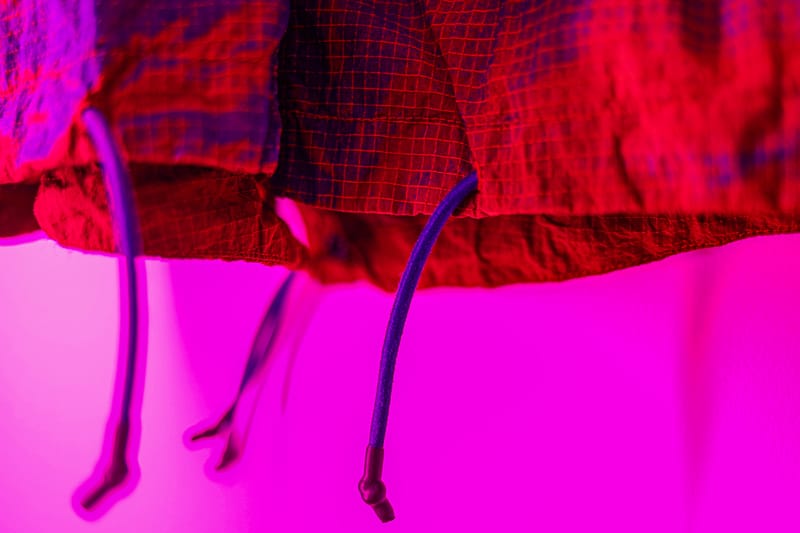 Eric Brain/Hypebeast6 of 6
Eric Brain/Hypebeast
The What, Why, and How
HYPEBEAST: What is Stone Island_ Prototype Research_Series?
Carlo Rivetti: It is a native limited edition in which we try to make an experimentation of treatments that have not been industrialized. The idea is to utilize the Prototype Research to learn if, in the future, we can industrialize the product. We get the opportunity to analyze the treatment and to understand it. 
How can I tell a Prototype Research_Series piece apart from another special Stone Island garment?
Usually, if we do a treatment we also treat the badge, and so you're going to have a very special badge. It's a way to recognize a Prototype piece from the normal collection. Inside our jackets we have the explanation of the garment — here you'll find Prototype Research, and the explanation of the treatment. 
When you say it's something that's not yet industrialized, what do you mean by that?
We have an idea and the idea is: if we have an idea, we will find someone around the world who's able to transform our idea into a reality. Pieces are handmade individually so it's an artisan process (for most of the time), and this is the objective of the Prototype Research_Series. Not industrialized means that, with the 100 pieces that we do, we try to understand if this process that's just in the beginning and is artisanal, can be industrialized. 1 of 6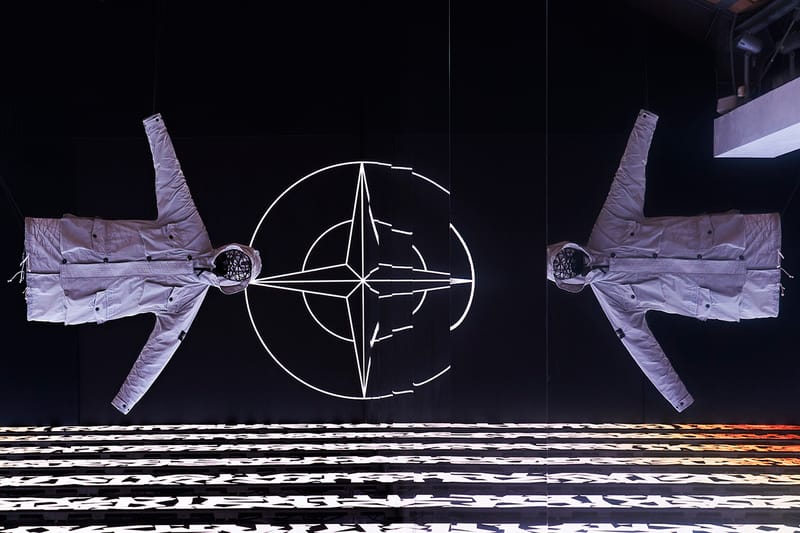 Stone Island_ Prototype Research_Series 04, 2019.Stone Island2 of 6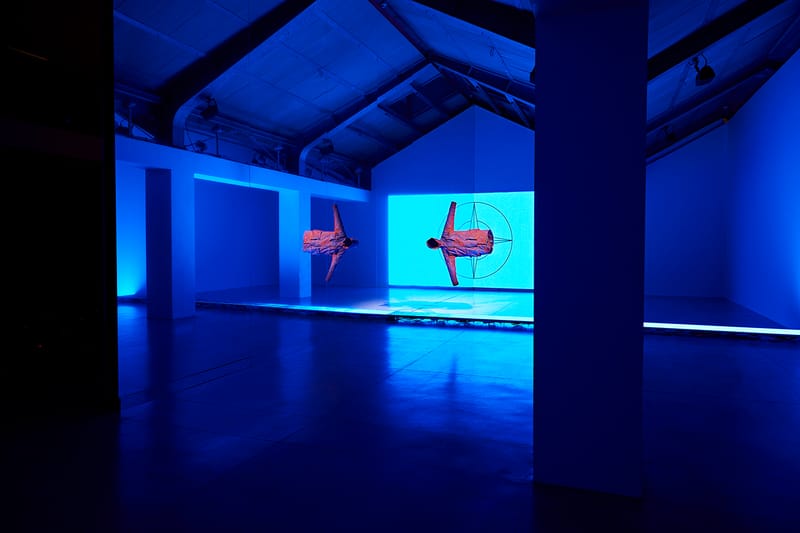 Stone Island_ Prototype Research_Series 04, 2019.Stone Island3 of 6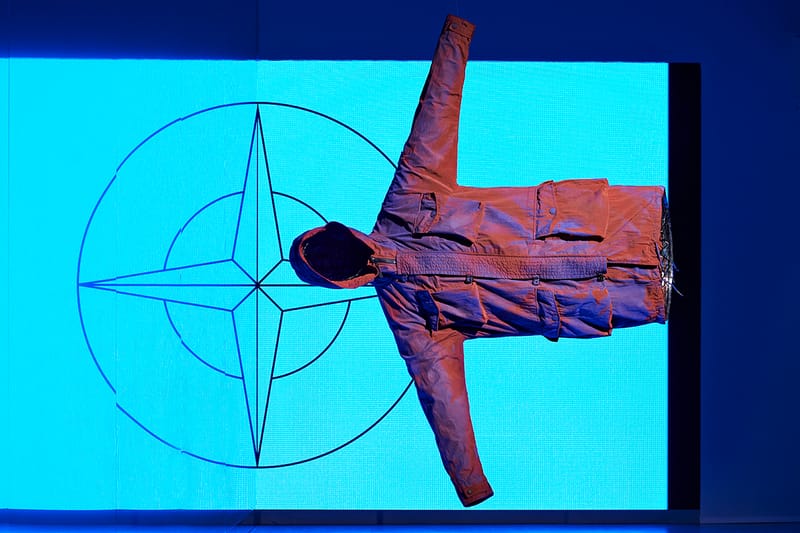 Stone Island_ Prototype Research_Series 04, 2019.Stone Island4 of 6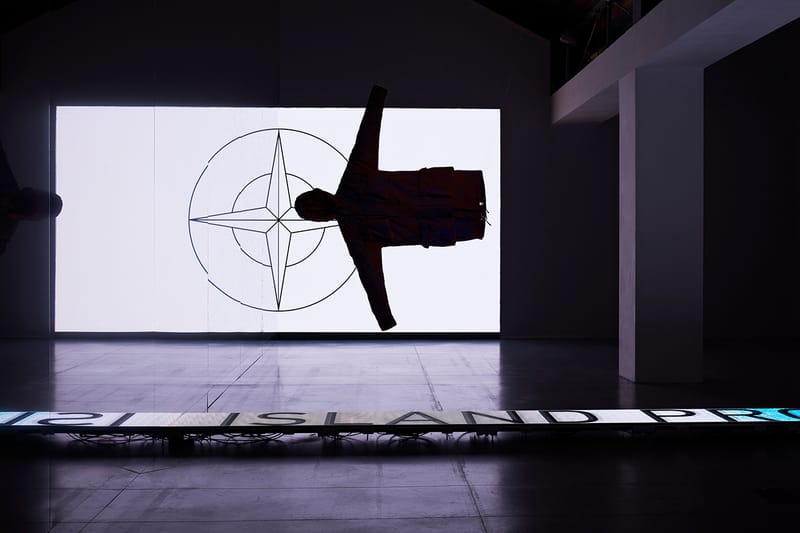 Stone Island_ Prototype Research_Series 04, 2019.Stone Island5 of 6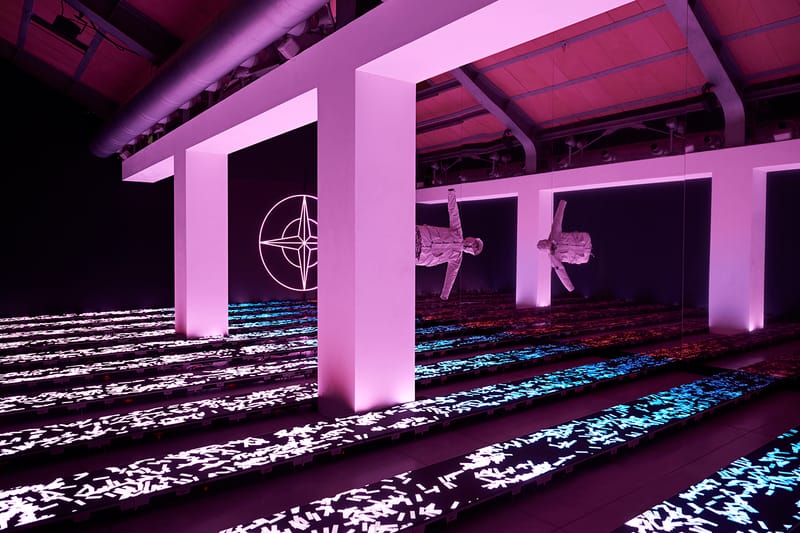 Stone Island_ Prototype Research_Series 04, 2019.Stone Island6 of 6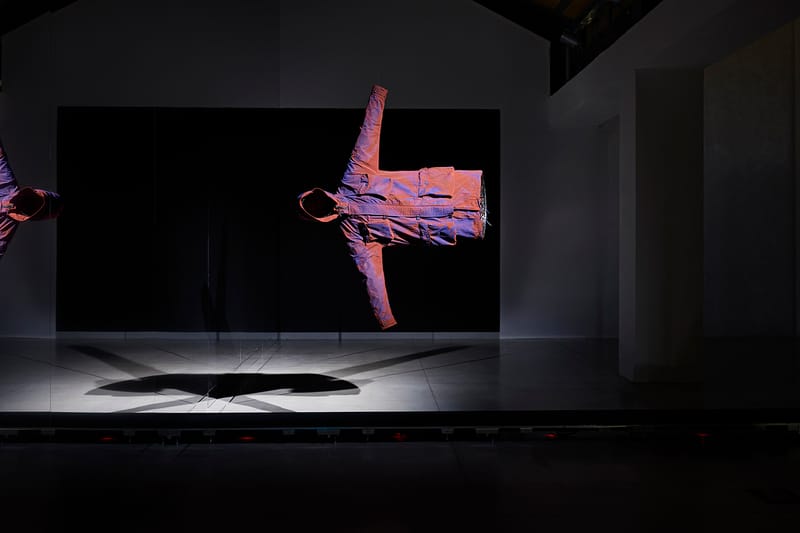 Stone Island_ Prototype Research_Series 04, 2019.Stone Island
Stone Island is known for its experimentation, how did you stumble across or start thinking about the Prototype Research_Series?
Sometimes, with some processes we're not able to finalize them, so we meet people who have new technology. We'll do the research and sometimes we find something or have an idea and we find the people who are able to manage it. When you are moving around the world doing research, you get lots of ideas. We can then finalize these in the Prototype Research_Series. 
What makes this so special?
They're very special because we have no commercial limits. We do something that, probably today, we cannot put in the mainline. It's experimentation with no limits. The only limit is the price — we fix a political price, if I put the real cost the garment would cost much more. It's really the idea of doing something that's purely research. 
Does the fact that they're all unique and feature an unrepeatable design contribute to the price?
It's the treatment that's very expensive, and because they are individually handmade the cost is very high. Because it's pure experimentation, the cost is not important. When you're doing research, you don't start from cost, you start from the idea and this is what's fantastic. It's freedom of the mind and it's a unique opportunity for the creative team to develop something without borders, and this is fantastic. 1 of 2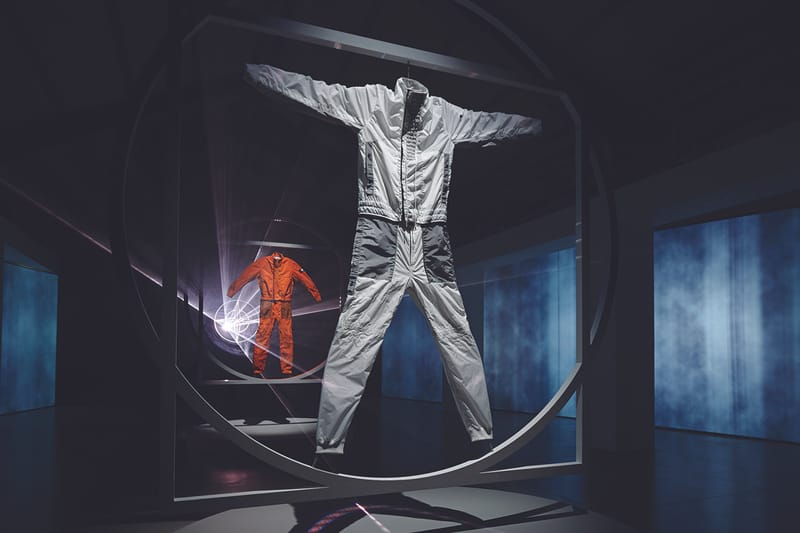 Stone Island_ Prototype Research_Series 03, 2018.Stone Island2 of 2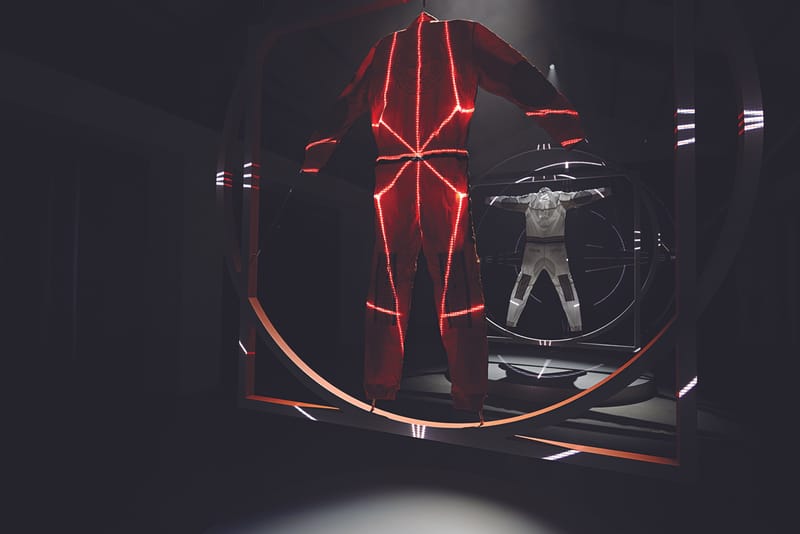 Stone Island_ Prototype Research_Series 03, 2018.Stone Island
One thing I love about the Prototype Research_Series is that it's perfect, but over time the piece wears and becomes imperfect. Is this something Stone Island looks for? How do you feel about this contrasting development as the piece ages?
Sometimes we learn from mistakes. For instance, when we develop something new in our experimental dying facility, sometimes we put something in the machine, we close the machine, and the machine works for four hours. When we open it, we get something that's totally different from the expectation. 
If something is different from expectations, sometimes it's even better than expected. We learn from mistakes and it's not mathematics, it's a living material so it reacts. I like imperfection. 
The History of Prototype Research_Series
Why is research important to Stone Island?
We will continue the research. I think we're really [big] on research. If tomorrow I become totally crazy and I stop researching, I think we can survive for five to ten years with the stock of research that's inside the compound. 
But, I think I won't become crazy in the next five years [laughs]. So, we'll continue. Prototype Research is the freedom in work that is becoming even more… there's less space for creativity? It's something I like a lot because it's an opportunity for flying in the blue sky with no limit. 
Do you need a little bit of craziness to do something like the Prototype Research_Series?
Yes. When we did manual flocking, I was in a milk shop and the owner of the latteria was wearing sunglasses with flock. I touched them and said, "Ah it's beautiful." They said, "Ah si, si, my brother bought a flocking company." I started to talk with the owner of the flocking company, and we modified the machine for flocking [our garments]. It's really something that comes from everywhere and it was a fantastic opportunity. 1 of 2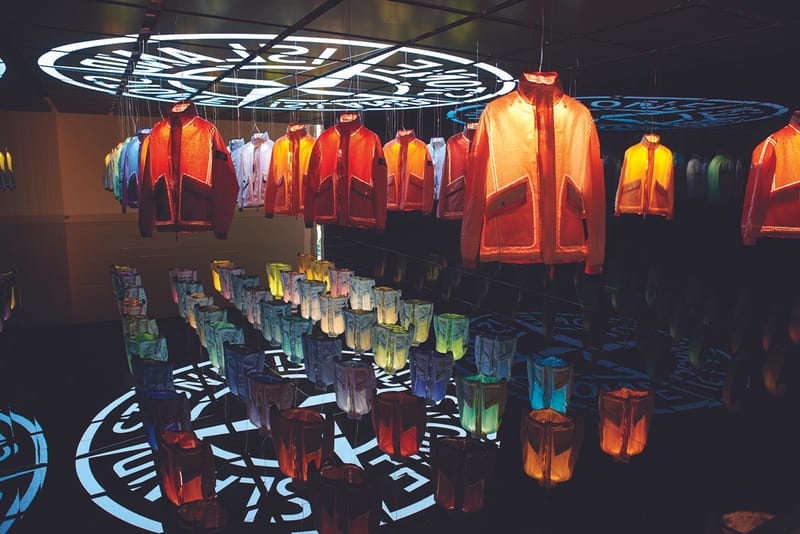 Stone Island_ Prototype Research_Series 02, 2017.Stone Island2 of 2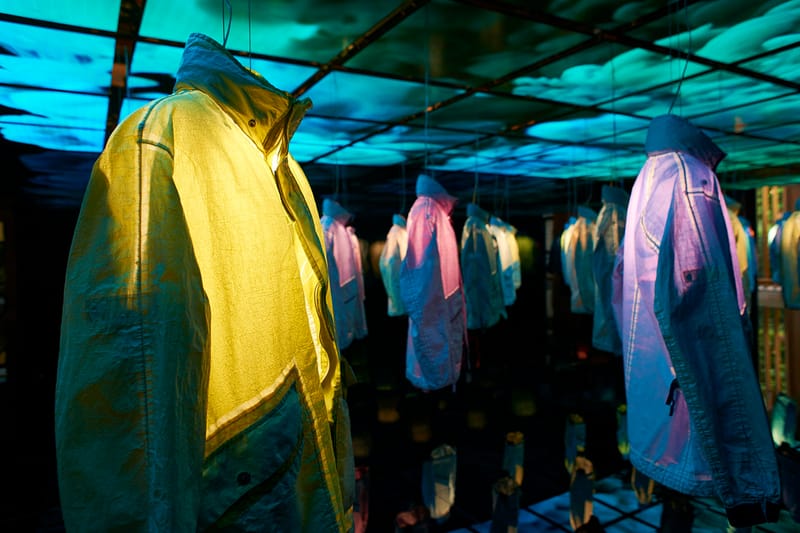 Stone Island_ Prototype Research_Series 302, 2017.Stone Island
Would you say this is Stone Island's most adventurous exploration?
We've done four [Prototype Research_Series], but every one is very special. We do the presentation during the Furniture Fair in Milan — which in my opinion is the best week of a normal life in Milan [laughs], because the city is crowded with people who are interested in design. The audience is quite special. 
All four have been really something special and I'm really proud of the four we've done in the past.
Do you have a favorite piece from the series?
As I always say, the best piece is the next one. 
The Future of Prototype Research_Series
What does the future of Stone Island's Prototype Research_Series look like?
The idea is to try to industrialize it, but it's not easy sometimes. But of course, there's an evolution, Prototype Research [includes] a style and construction of the garments that's also quite special because we can also try to do new stitching or study new opportunities. So with evolution, it's something that could enter the mainline.
Source: Read Full Article