At this point, the art and fashion industries are firmly established, if uneasy, bedfellows. Collaborations with fine artists have become a go-to solution for fashion brands looking to lend weight and cultural clout to their collections. And on the other side, the art world's snobbery and skittishness about such mass-market projects has largely dissolved — mostly, it's fair to assume, because it has been proven how extraordinarily lucrative they can be for artists.
Certainly these kinds of projects can be done well, in meaningful and thoughtful projects that enrich both partners: LOEWE's 2018 Tate installation with Andrea Hamilton, and Raf Simons' 2014 joint collection with Sterling Ruby felt like truly significant cross-cultural exchanges. Yet, too often, art and fashion collaborations offer little more than glorified merch, cynically pumped out to fill the coffers, but eliciting little more than eye rolls from prospective audiences.
"It's giving a piece of what you created to all of us…and there's nothing wrong with that, at all."
Most of us can spot the art collabs that have worked, and those that fizzled. What's harder, though, is pinpointing exactly what makes the good ones a success — and how to replicate that formula for the future. It's an almost impossible tightrope to walk.
But it's a typical day at work for John C Jay. As the president global creative for UNIQLO, Jay's role encompasses almost every aspect of the brand's identity and aesthetics. Yet it also falls to him (and his teams) to maintain UNIQLO's long-running arts collaborations, which have existed in varying formats for around two decades, and which have encompassed projects with pretty much every major name in contemporary art.
Today, the brand releases around 20 art-related projects every year — which includes its 'UT' line of printed t-shirts from emerging and established names, alongside collaborative collections with global arts institutions including the Louvre and MoMA. He has organised Kabuki theatre with Nigo, connected Takashi Murakami to Billie Eilish, and convinced the street artist Futura to launch an activewear collection. He's been invited by the French Ministry of Culture to advise museums and galleries. And he has become a vital name to know for any significant artist hoping to expand their reach.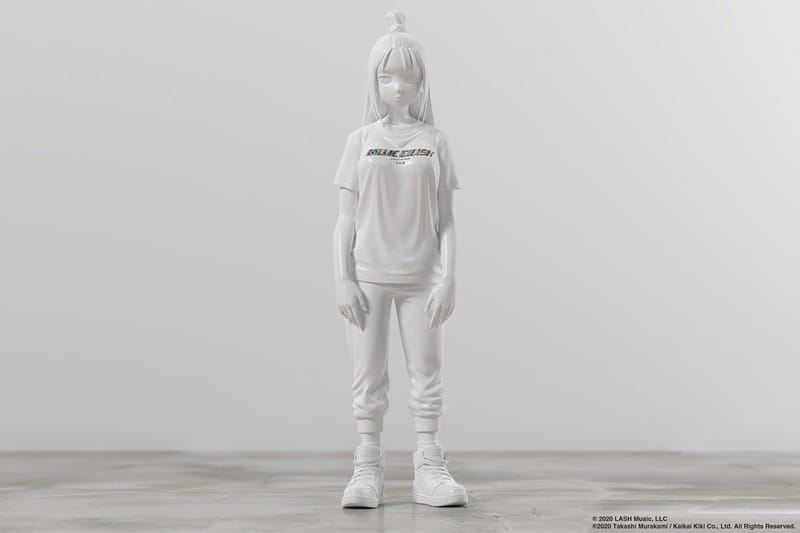 Uniqlo x Takashi Murakami x Billie Eilish, 2020.Uniqlo
"I remember when we started doing the t -shirts for the first time," says Jay now. "Looking at how far we've moved today, it's extraordinary." He joined the company in 1998, after a stint in publishing and a decade working for Bloomingdale's, where he was responsible for commissioning rising artists to work on the store's then-iconic shopping bags. "They were always about art in the moment, and making a statement about where we stood in the zeitgeist," he remembers.
It was that sensibility that he wanted to bring to his role at UNIQLO — as he puts it, "the ability to use art as a surprising aspect of lifewear." The brand's arts collaborations have since grown to become a fundamental part of UNIQLO's identity, and a significant commercial success. "I won't even call [the arts projects] a sub-brand, because it's so important to us," Jay says. "It's an extension of everything we stand for."
He's cognizant, though, of the perceptions that can arise around such a mass brand: namely, that their projects with the likes of superstar artists (Arsham, Koons, KAWS) could be seen as mere money-spinning, or cashing in on their already-established names. "How do we protect the integrity of the artists?", he asks. "And what else needs to be protected?"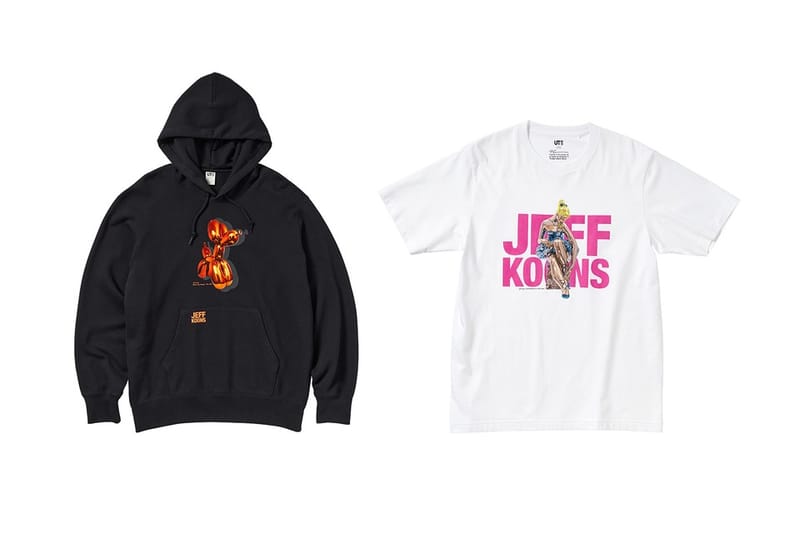 Uniqlo x Jeff Koons, 2021.Uniqlo
It starts, he believes, with cutting out the middle-men and the focus groups: Jay is firm that any project he works on should start with an in-person conversation, COVID notwithstanding. "It has to be hands-on", he says. "We want to know what's on their minds."
More significantly, he stresses that the artists need to be given ample time to create — and to hit pause on projects where they need to. It shouldn't be a rare stance to take, but in today's stifling climate of project managers and Trello boards, it's virtually unheard of.
"We took a break with Brian [Donnelly, aka KAWS], for a while, when he had a big show at the Mori Museum," he says, by way of example. "We wanted to support him in that — especially considering how big Japan has been in his upbringing and career."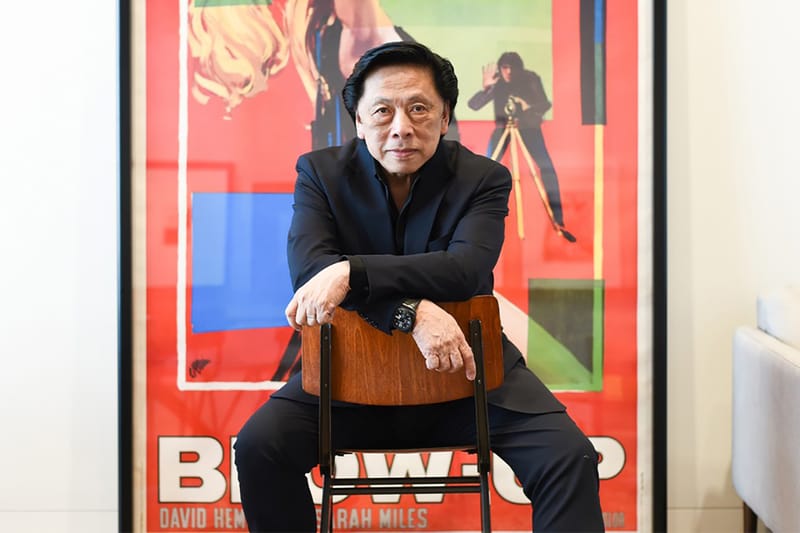 John C Jay.Uniqlo
But what about those artists who can no longer protect their own interests? In recent months, there has been a growing discourse hovering around the estates of artists like Jean-Michel Basquiat and Keith Haring. Their iconography is now everywhere you look: adorning cigarette lighters and sneakers, alarm clocks and handbags — and, indeed, on several UNIQLO collections.
But the management of their works, by their respective estates, has come under some criticism for what has been perceived as a cash-grabbing approach. Is putting Basquiat's work on such a mass scale at risk of diluting its countercultural meaning? Does Jay worry about overexposing or diluting the work of artists?
It's a subject on which he's reflective — though he believes strongly that there is value in exposing his work to new generations, who might not otherwise have the opportunity to see it, "It's still difficult to see his art in person, really," he says. "And, for years, so many cultures — all of the subcultures, really — used the t-shirt as a medium. Just think of punk, or rock'n'roll. It's giving a piece of what you created to all of us. It's an opportunity for young people to feel like part of that culture. And there's nothing wrong with that, at all."
"And, of course," he adds, "everything is in the execution."
In many ways, it seems as though the wider fashion industry is catching up to the methods that UNIQLO has been employing since the early 00s — using its behemoth status to act as a springboard for upwardly-ascendent artists. Certainly, it's sitting in an ever-more crowded field. So what will be next? Can we expect a UNIQLO NFT in the near future? "Well, everyone is exploring it," he says. "But I think we can be aware of it, and understand it, without jumping on the bandwagon."
Instead, while the rest of the industry looks for splashier, noisier projects, Jay is thinking smaller. The future, he believes, is in the artists on his doorstep. "Yes, we have the big relationships, and the projects with MoMA, or Tate," he says. "But we're also looking at what's happening on the ground, what's happening with local artists in SoHo, how can we connect with local culture?"
"We just want to make sure that people get an original idea, an authentic idea," he says. "Ultimately, it has to speak to a moment that will touch people's hearts and minds."
Source: Read Full Article