Archival sketches by famed French architect Charlotte Perriand have been transformed into a series of rugs by Italian brand CC-Tapis. Presented in an exhibition at Paris' Galerie Les Filles du Calvaire, the textiles are displayed alongside the six unpublished color studies which informed them, as well as some of Perriand's own pastels dating back to 1954.
Perriand began creating the color studies back in 1972. Each piece – bright in color and bold in pattern – was intended to become a woven panel for the Pierre Blanche building at the Les Arcs 1600 ski station she had designed some years earlier. But with rising costs and dwindling budgets, the designer had to do away with decorative elements and instead prioritize more crucial and permanent parts of the design.
Across each sketch, blocks of color are placed with more narrow stripes. Shades had been inspired by the Salubra paint cards of French Brutalism pioneer Le Corbusier, but also from her French and Japanese crayons and oil pastels. A brown tone named "Antelope" is paired with a yellow dubbed "Abeille", while bright "Azalée" pink is combined with black and white stripes and a strong "Amiral" blue. 1 of 10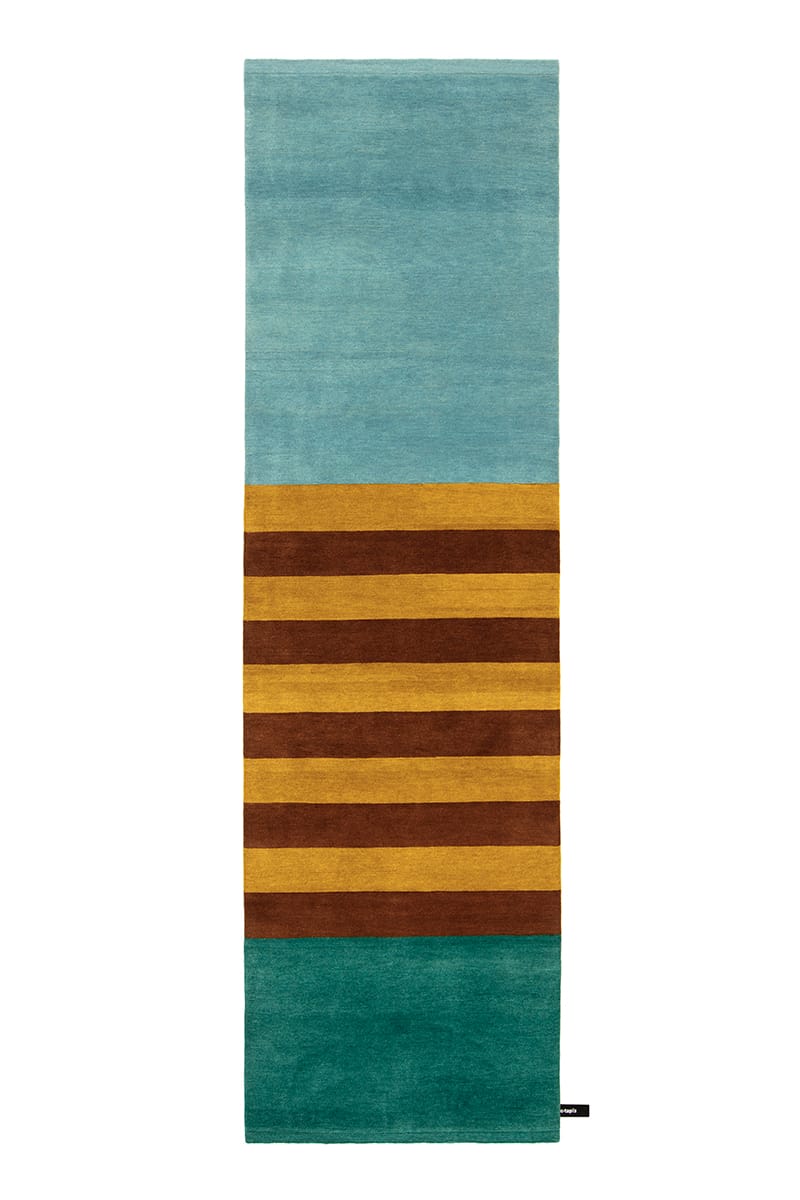 Cc-Tapis2 of 10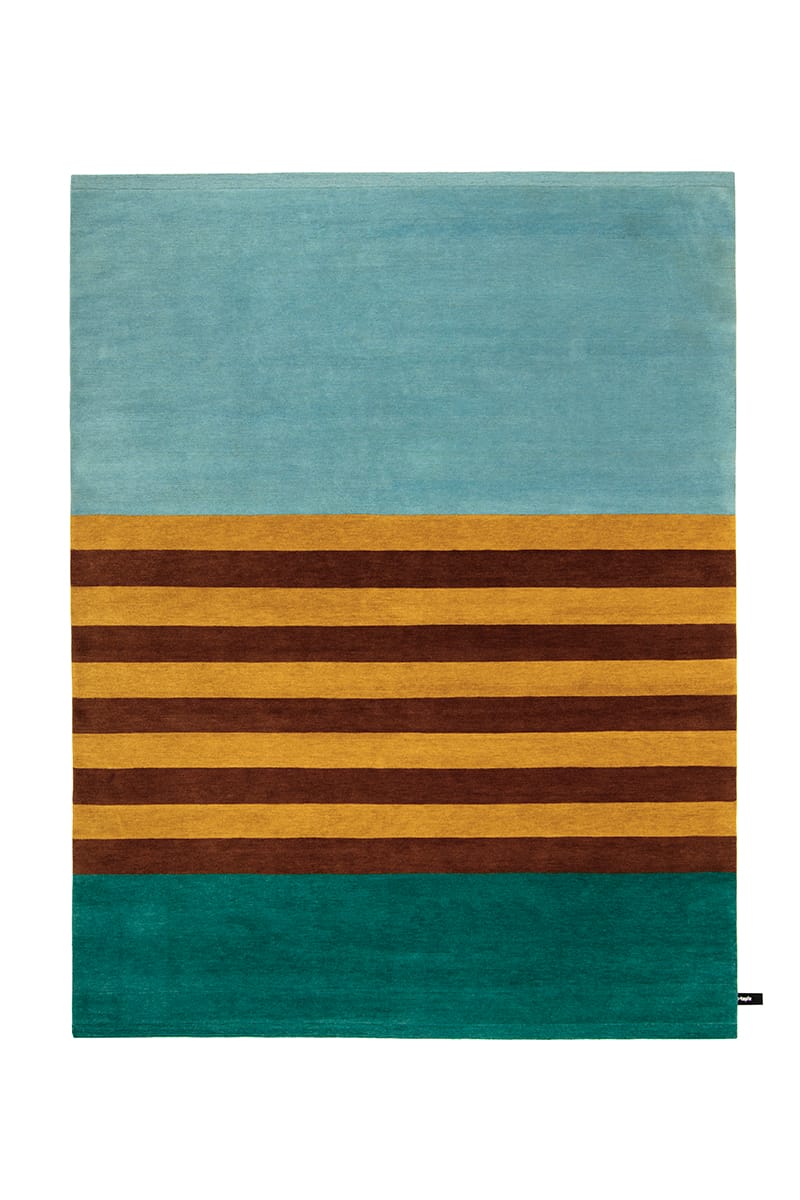 Cc-Tapis3 of 10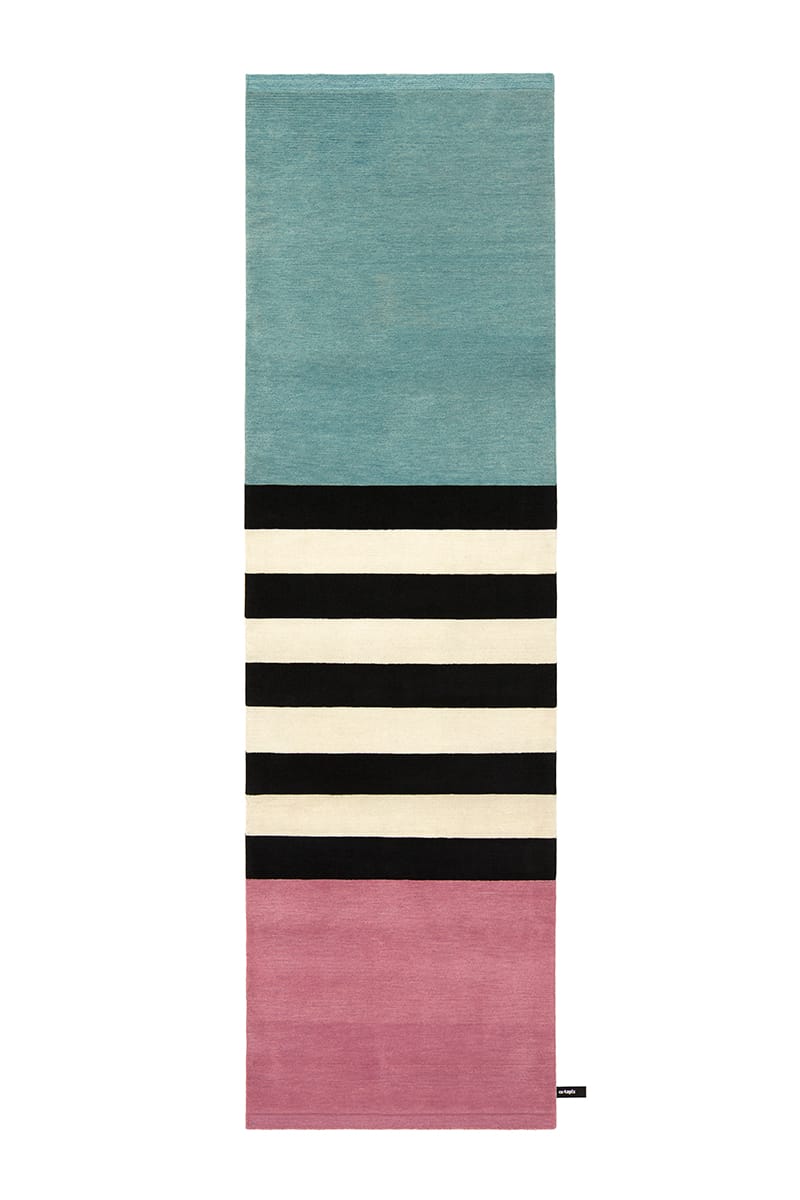 Cc-Tapis4 of 10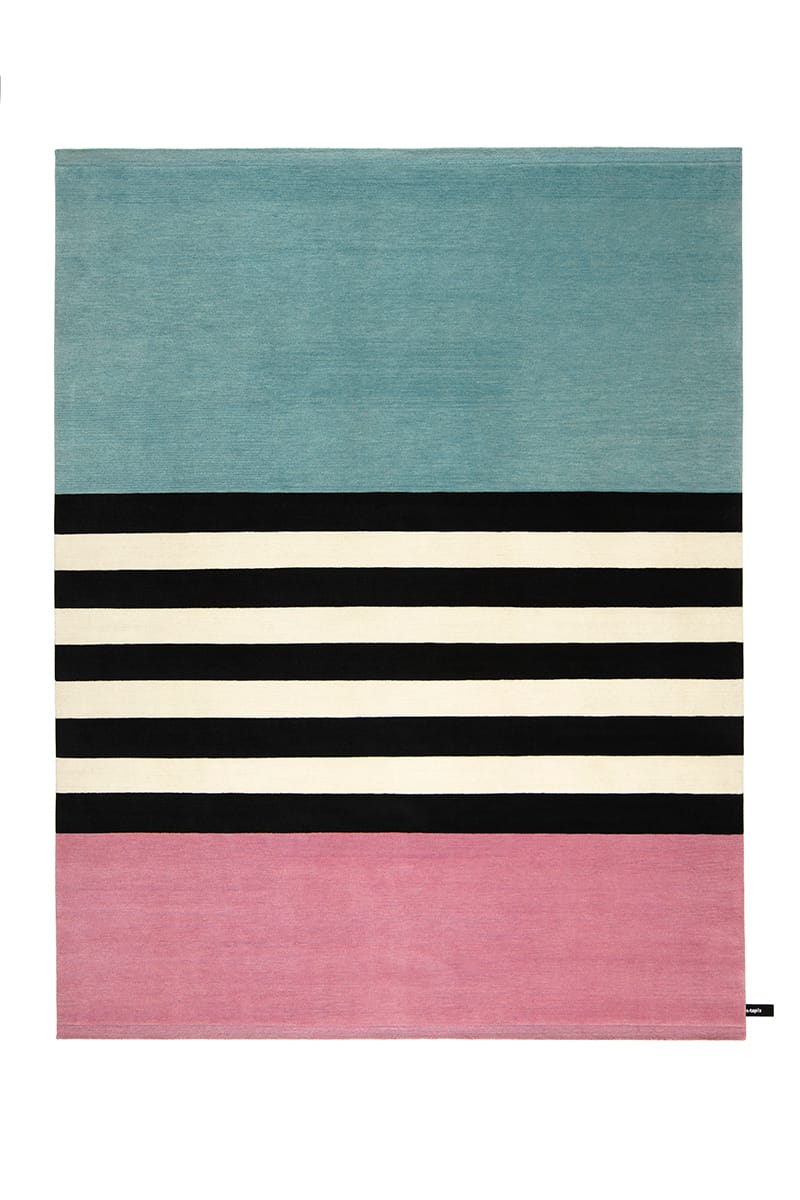 Cc-Tapis5 of 10
Cc-Tapis6 of 10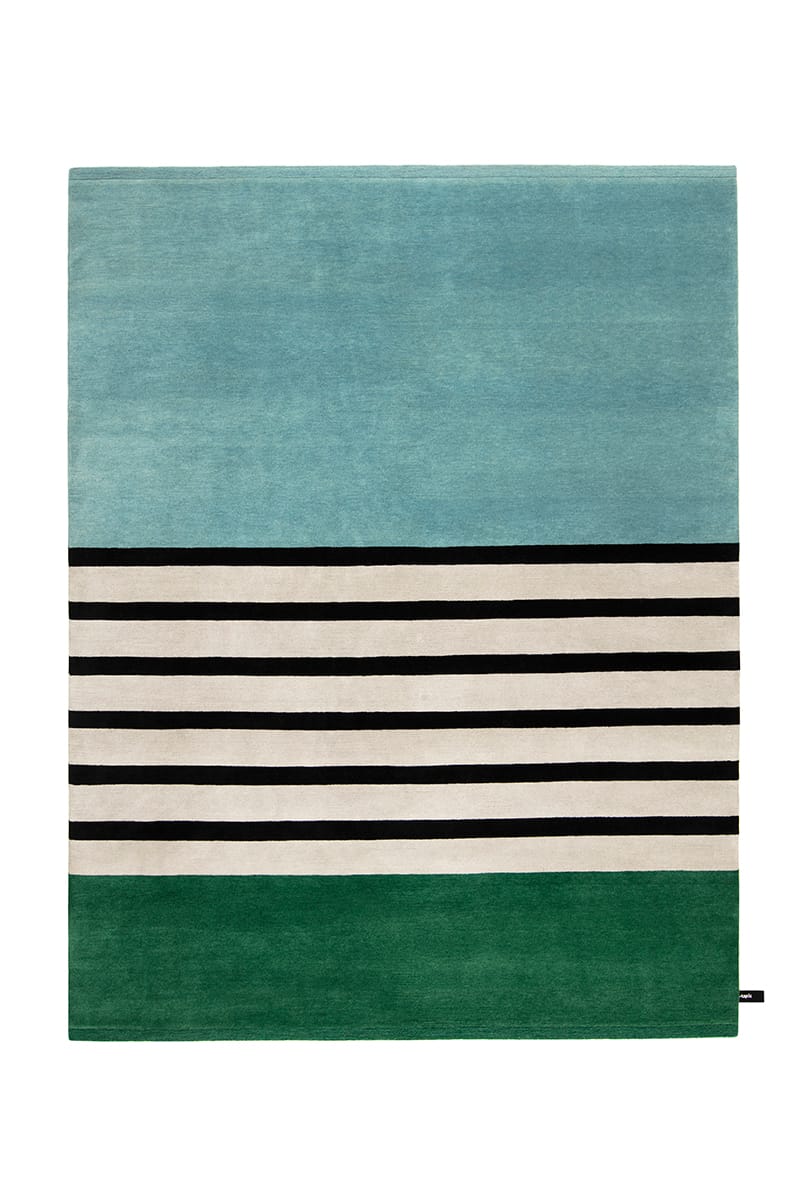 Cc-Tapis7 of 10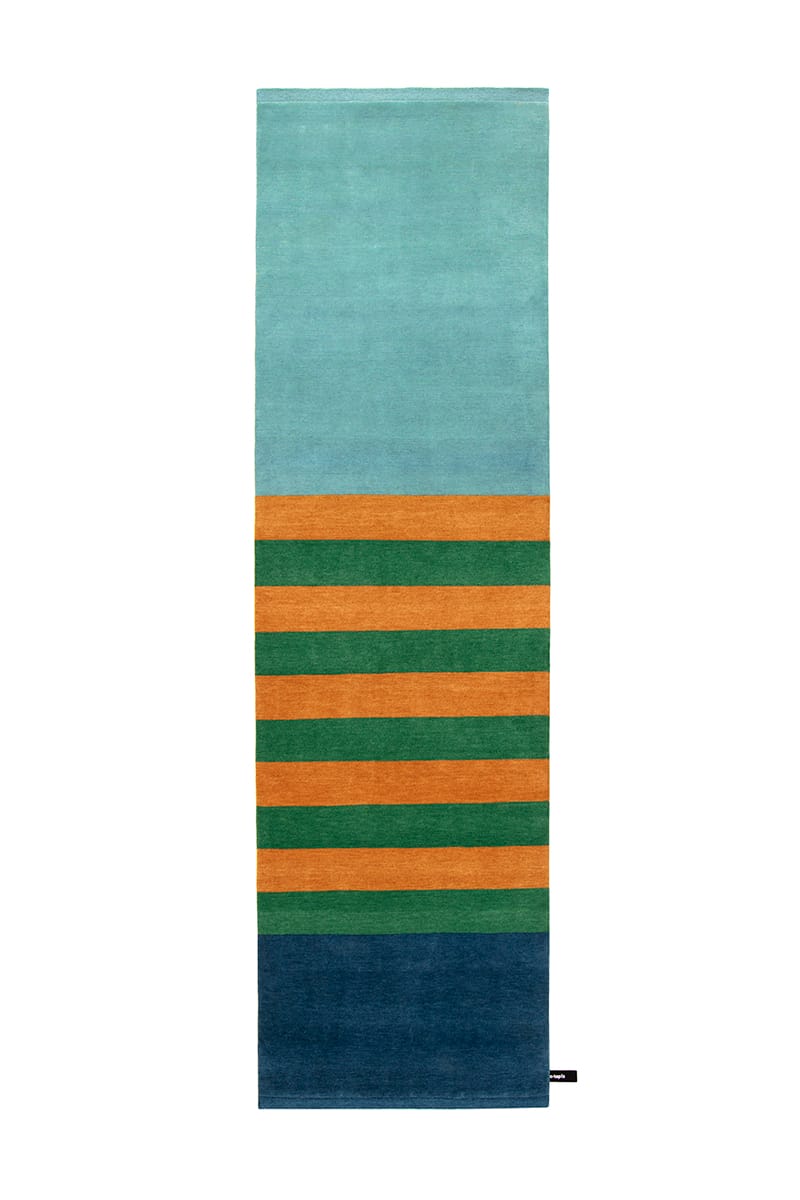 Cc-Tapis8 of 10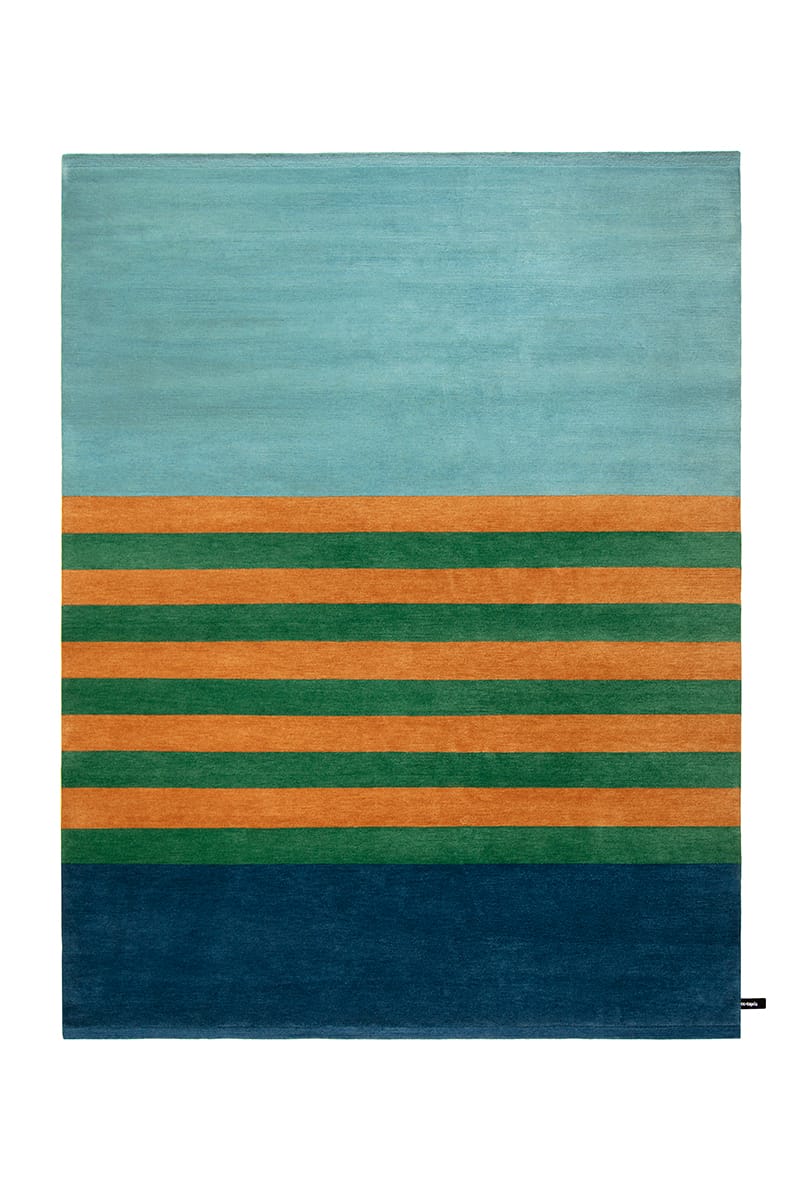 Cc-Tapis9 of 10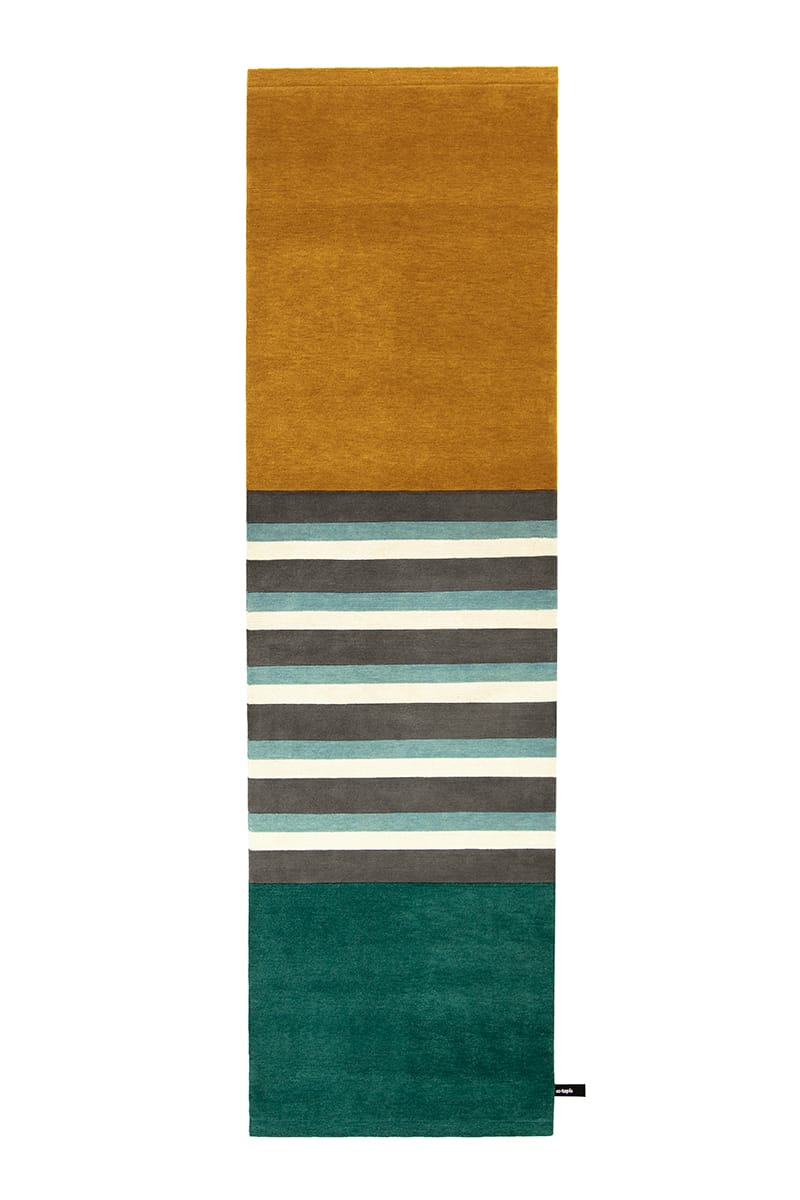 Cc-Tapis10 of 10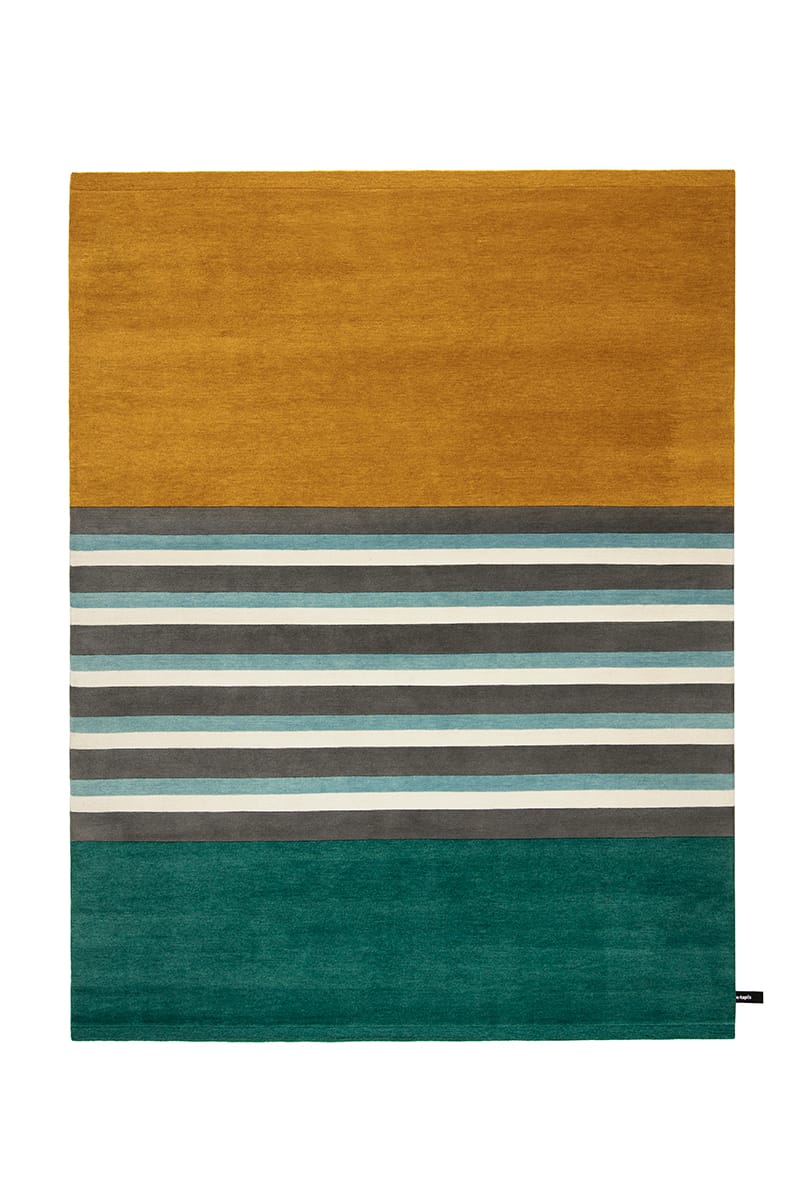 Cc-Tapis
Now, decades after they were first created, Perriand's daughter Pernette Perriand Barsac has worked alongside CC-Tapis to create the "Les Arcs" collection, which reimagines the 6 designs in three sizes stipulated by Perriand in her initial sketch notes. Using Himalayan wool, each carpet is hand-knotted by Tibetan artisans in Nepal. "They are a testament to Perriand's lifelong passion for the artisanal craft — from Japanese lacquer work to line block printing — and combine multiple natural dyeing processes with hand-tufting and carding," CC-Tapis says.
To launch the collection, the brand worked alongside Pernette and curator Dan Thawley to create a show in Paris on the occasion of the city-wide design festival, on view until January 22. Inside the Galerie Les Filles du Calvaire – which is situated inside a lofty industrial building flooded with natural light – visitors are able to track the journey of the rugs. Upon entry, they are presented with the sketches on ground level, before ascending upstairs to see the rugs hung across the bright white walls.
Take a look through the collection above, and for more design, check out IKEA's latest collaborative launch, designed by Sabine Marcelis.
Galerie Les Filles du Calvaire
17 Rue Des Filles Du Calvaire
75003, Paris
Source: Read Full Article