As Hennessy Very Special Cognac continues to expand its blueprint across contemporary culture, the brand has partnered with "Urban Movement" creators Les Twins for its first-ever fashion collection. Unveiled last week, the 15-piece capsule focuses on luxury streetwear staples, drawing inspiration from the day-to-night fits of Laurent and Larry Bourgeois of Les Twins.
A selection of denim jackets, gilets as well as everyday pieces such as T-shirts and sweatpants feature within the finely detailed collection. Crafted with the aim of supplementing every streetwear taste and style, influencers Hiroshi, Yashvi and Ishmael weigh in with their individual takes on the collection.
Hennessy Very Special in Motion by Les Twins capsule collection is available to buy now exclusively on HBX with prices starting at €101 (approx. $110 USD). Explore the brand's website for more information.
Hiroshi, Store Assistant(Tokyo)1 of 4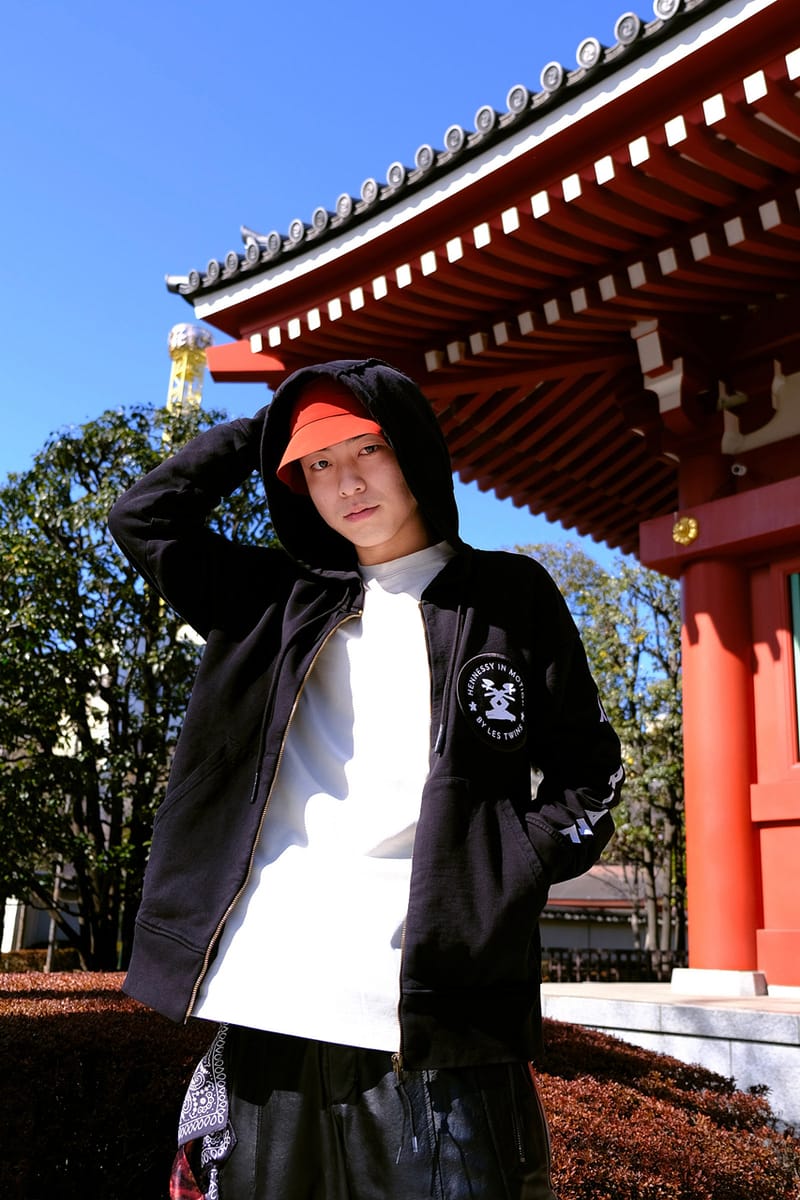 2 of 4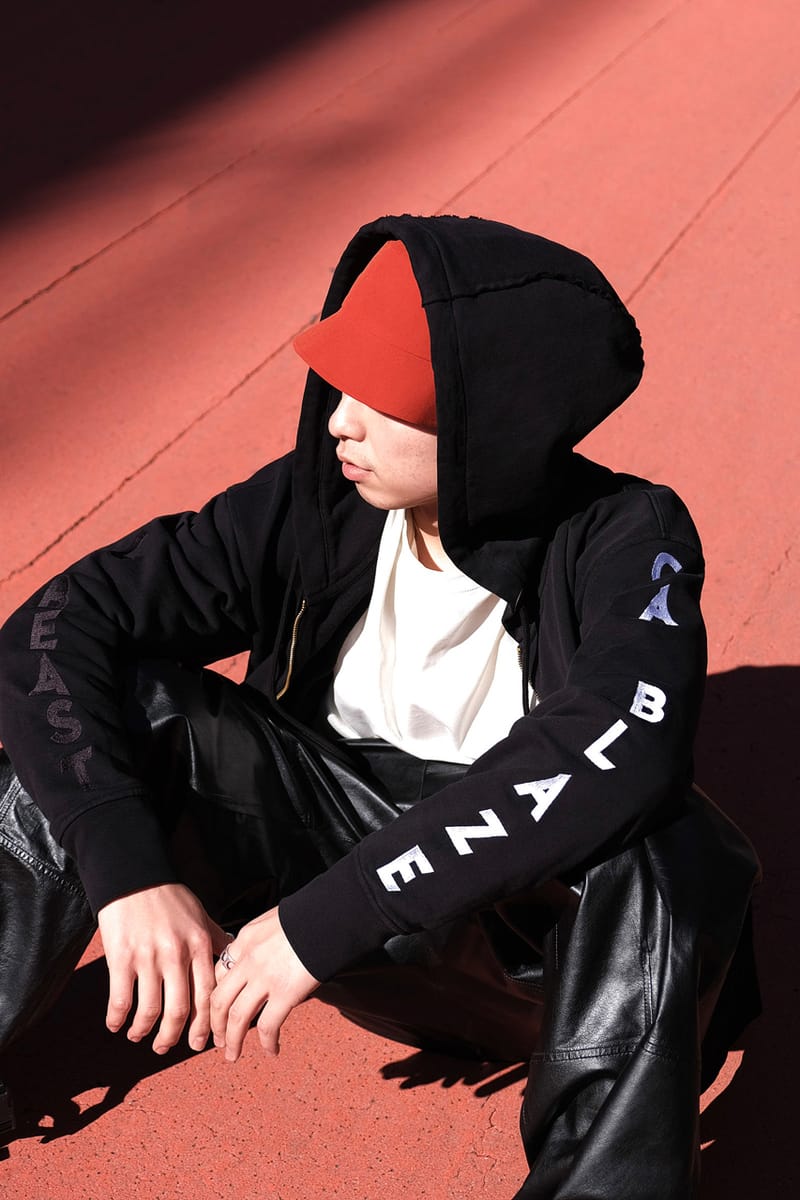 3 of 4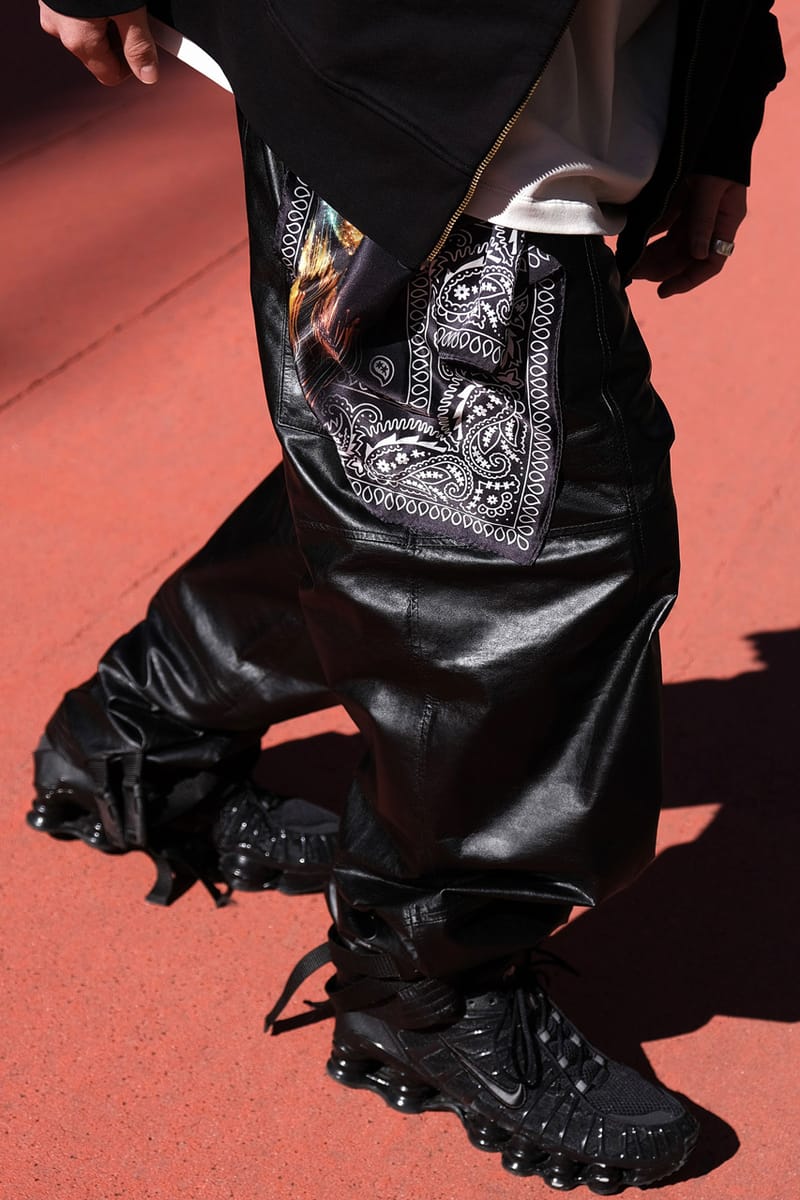 4 of 4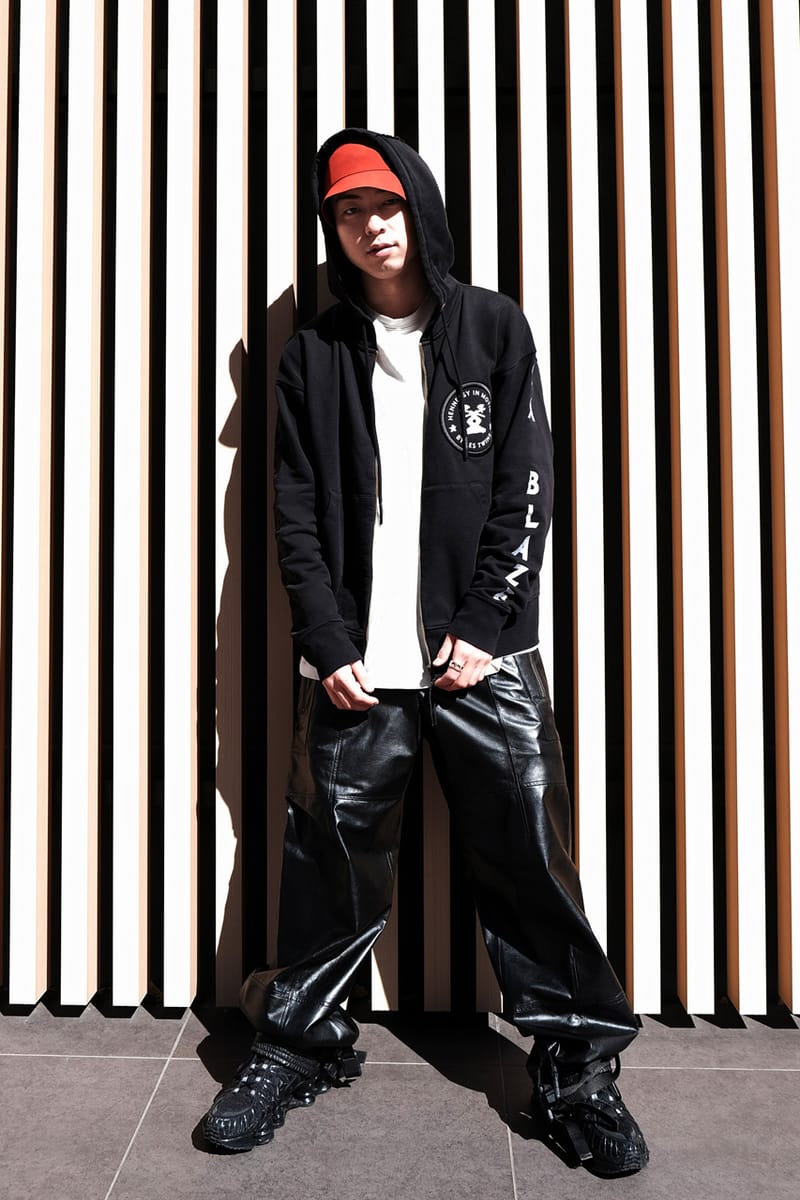 Favorite pieces from the collection?
Leather pants. With this, I imagined a slim yet heavy item, but the silhouette and lightness naturally surprised me. Even I, someone who usually wears loose styles, could also wear them.
How do you usually put together your heavily-layered style?
I'm often conscious of colors and materials. For example, I often refer to color combinations that are found in my life. I feel that if we look many times, it becomes easier to accept. In terms of materials, I like to combine fabricsthat may not seem to go together at first glance, such as nylon or a sweatshirt with a beautiful shirt.
Tell us a bit about the pieces you find the most versatile?
Absolutely sweatpants. I think they are a versatile item that goes with any fit – totally easy to wear.
As an outerwear connoisseur, what unique features do you love in the jackets offering?
The most important thing is that it's easy to wear. Versatility is especially important in outerwear because they are usually expensive and we don't buy many pieces.
Talk us through the look you have styled together.
I wanted to take advantage of the black tones, but the material differs so I didn't use too many colors and tried to create a monotone style. I want to exhibit how the same color can look different depending on the material.
Yashvi, Model (Berlin)1 of 4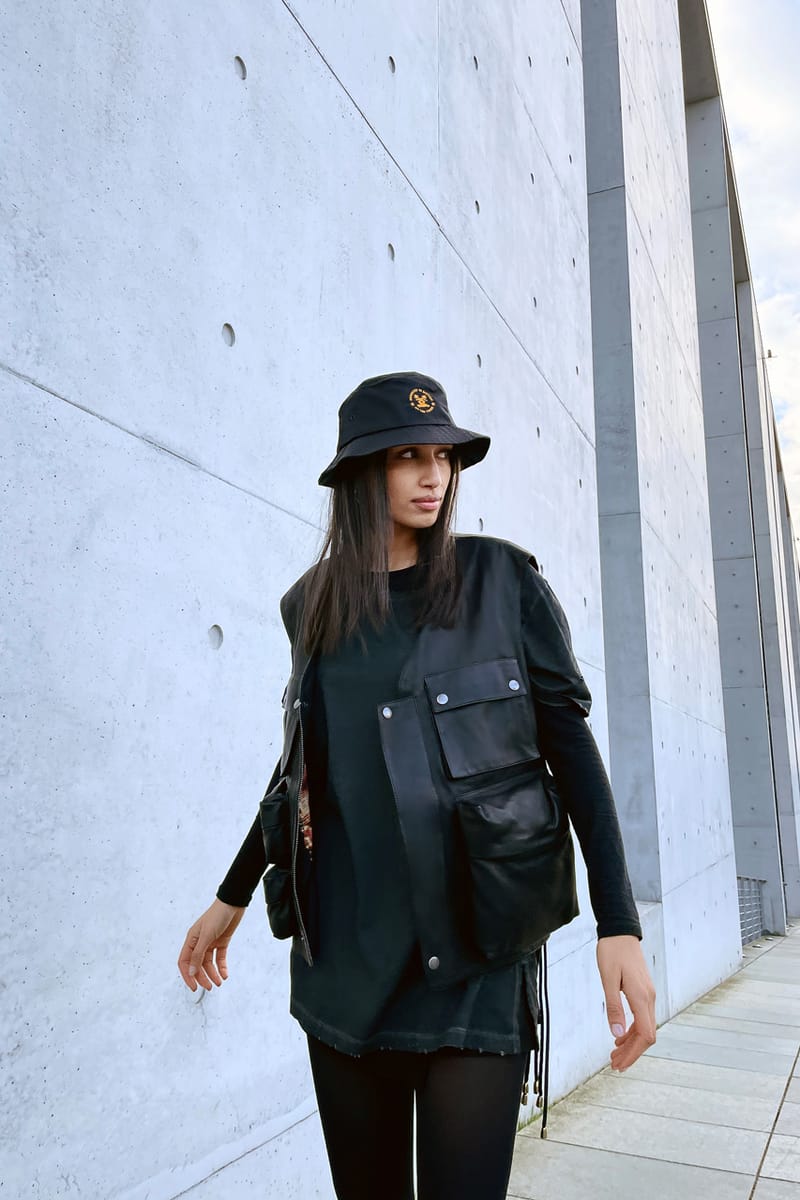 2 of 4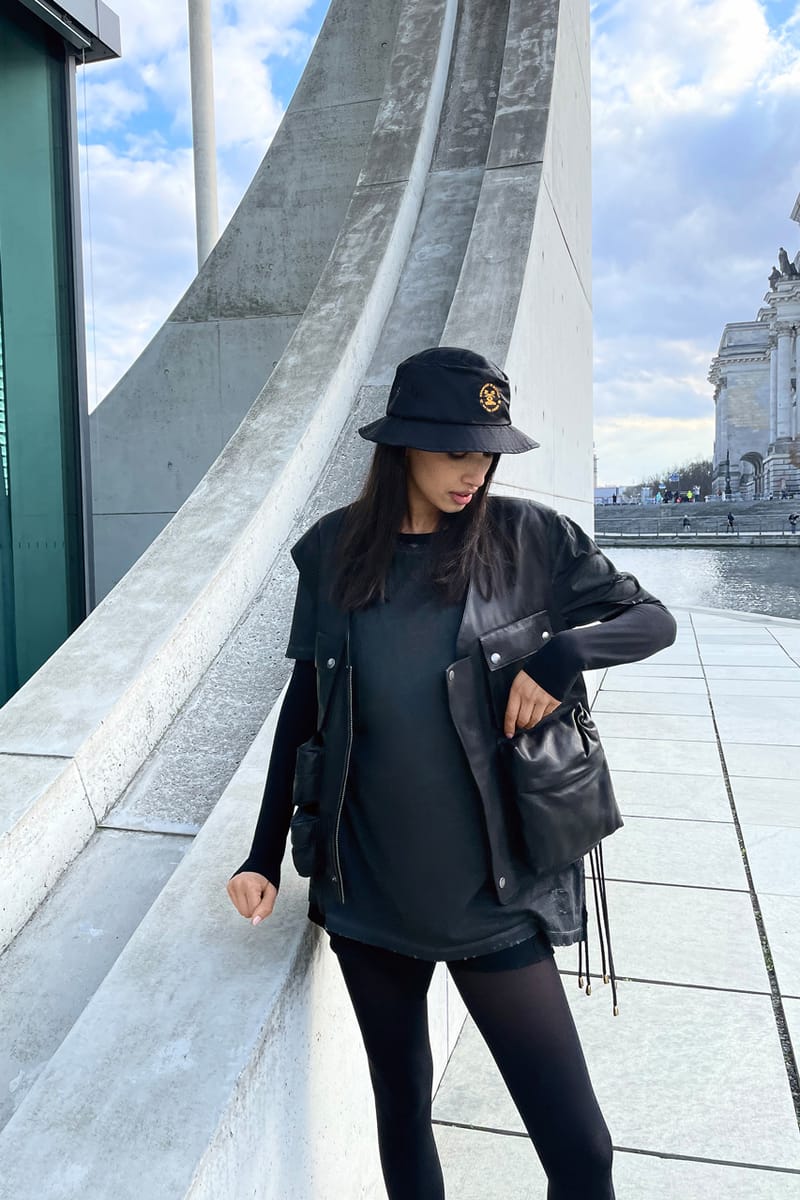 3 of 4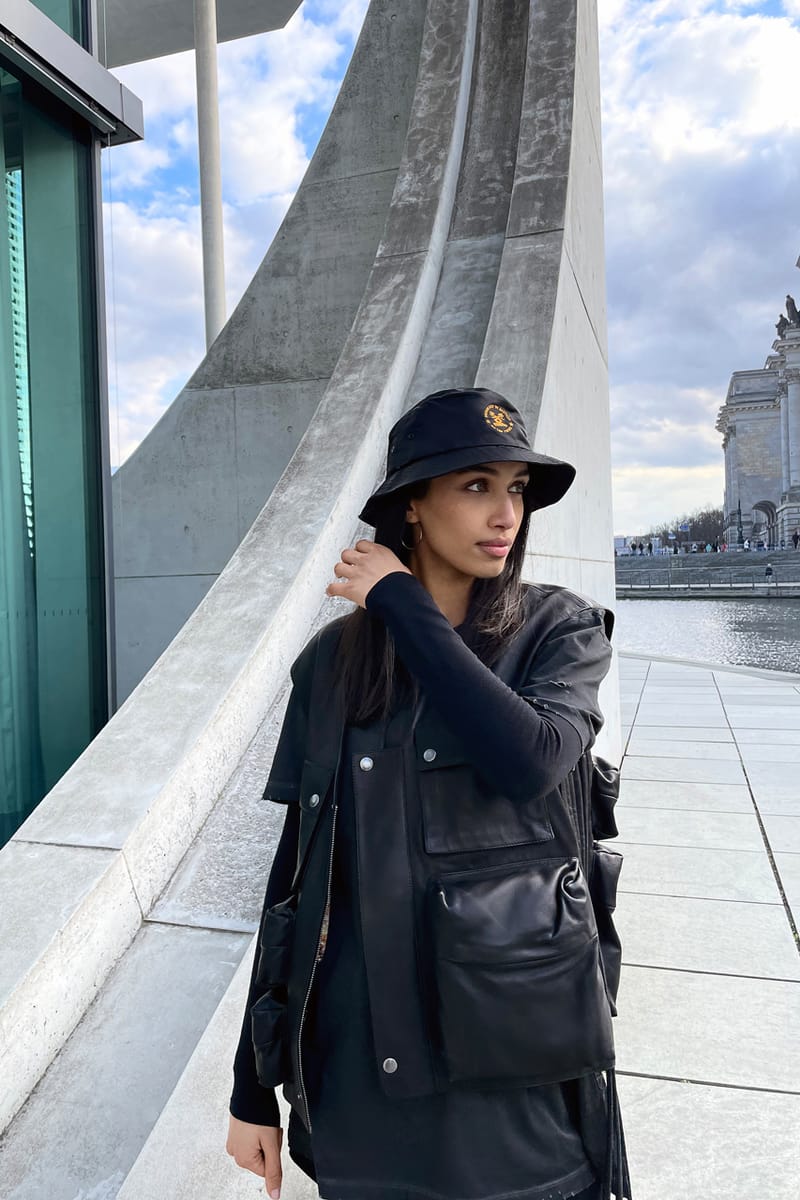 4 of 4
Favorite pieces from the collection?
The vest and T-shirt
How does the collection fit into your off-duty model looks?
Black and gray always works with everything. So, I can pair the pieces with pretty much anything I have in my closet.
Which pieces are your go-to when traveling, and why?
When traveling (or just in general) I like to wear oversized clothing for comfort, and the T-shirt and vest are good for that. They're also layerable with other items so it doesn't matter what weather it is outside.
Talk us through the look you have styled together.
I'm wearing a black long-sleeve underneath the gray T-shirt and the vest on top. It's super cold in Berlin so layering is important. I also wore a zip hoodie and bucket hat in some photos which shows that you can really mix and match with different items in the collection.
Ishmael, Stylist (New York) 1 of 4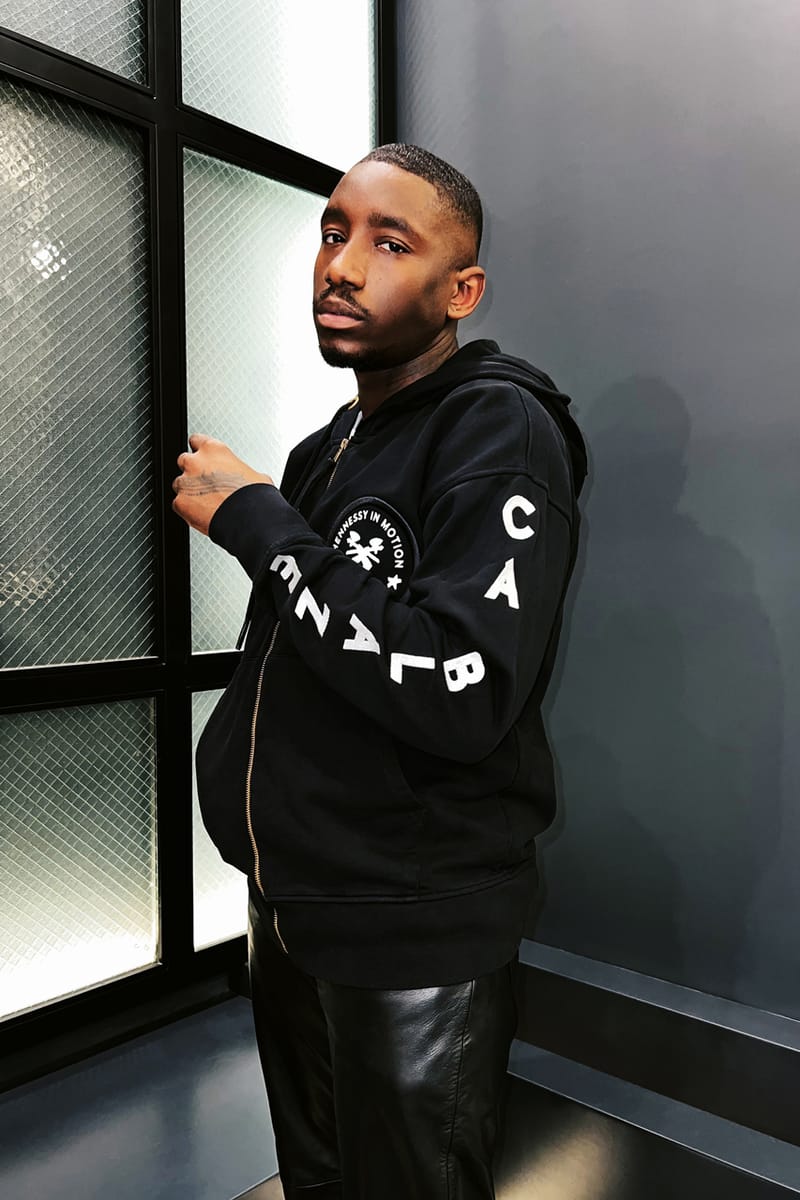 2 of 4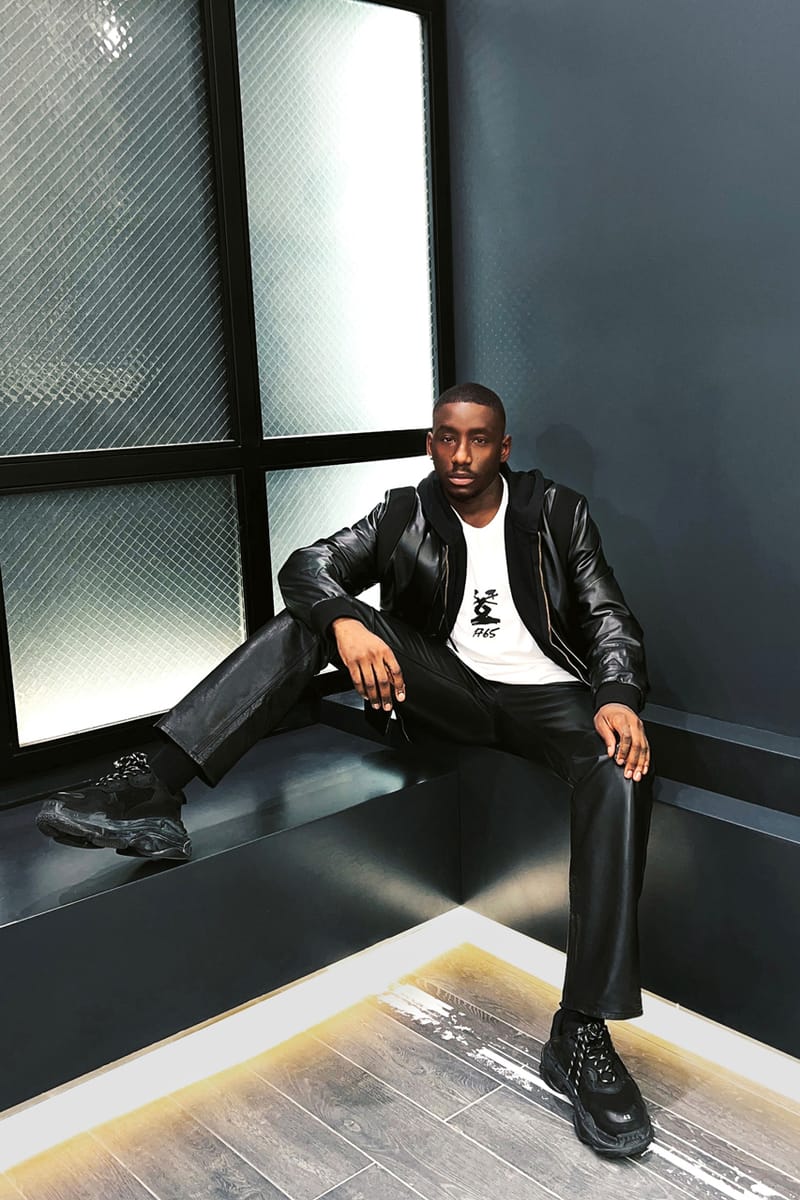 3 of 4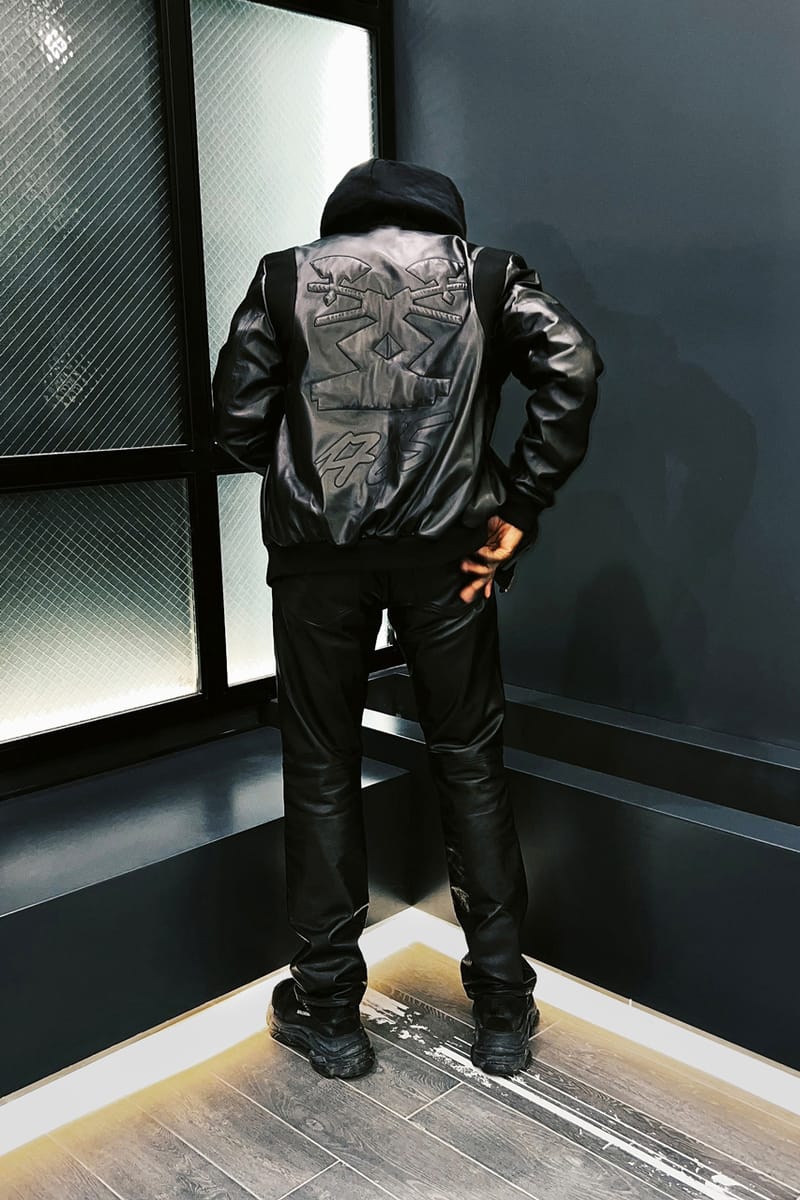 4 of 4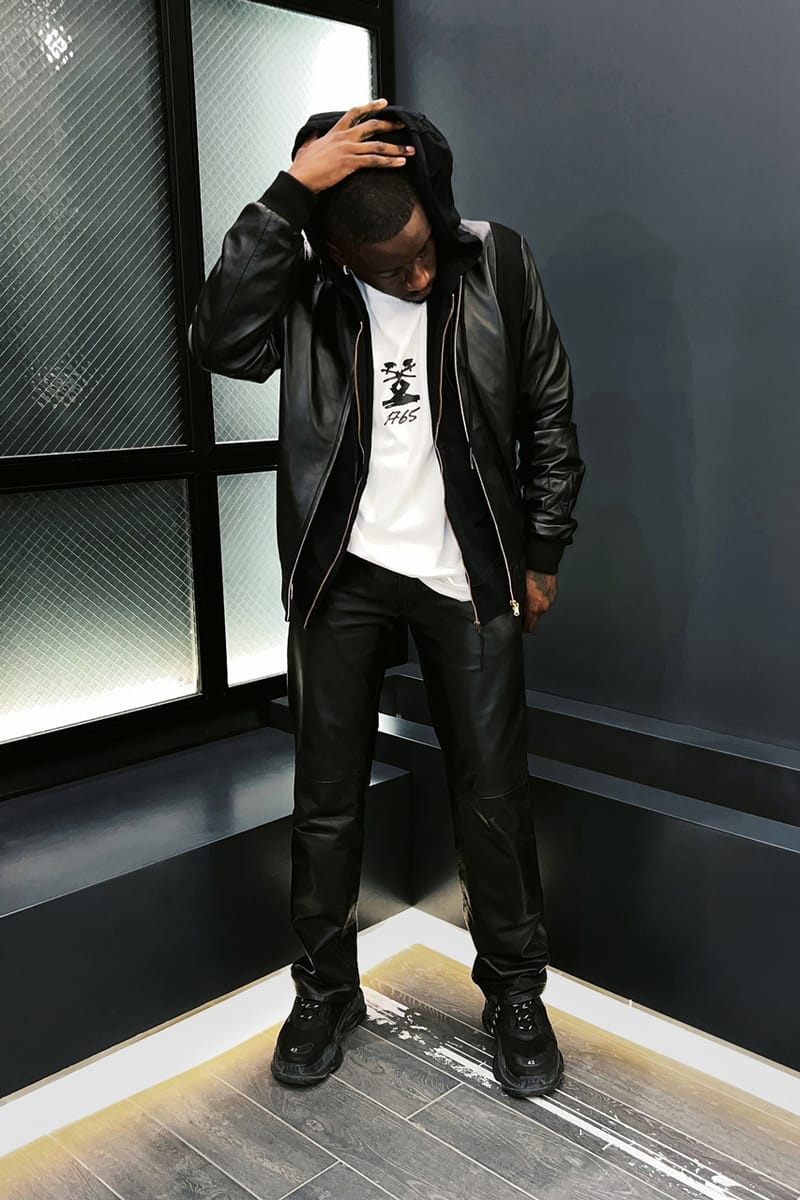 Favorite pieces from the collection?
My favorite piece from the collection would have to be the leather bomber. I love the craftsmanship and the attention to detail – especially with the colorful artwork on the lining of the jacket.
How would you style up and dress down the pieces from the collection?
I could wear it black or blue jeans in the daytime for a more chill look and transition into a leather pant with a nice pair of boots for a night look.
What makes this collection well-suited to day-to-night looks?
The wide array of clothes you can pair the collection with just makes them great versatile pieces overall.
Talk us through the look you have styled together.
I definitely wanted a more streetwear night vibe for my outfit, so I paired the bomber hoodie and T-shirt with black leather straight pants and designer sneakers to complete the look.
DISCLAIMER: Not intended to be seen by persons under the legal alcohol drinking age or in countries with restrictions on advertising on alcoholic beverages. Please drink responsibly.
Source: Read Full Article