The show's co-creator Roger Law is handing over his personal collection of items from the political satirical TV show, which ran from 1984 to 1996.
He joked that while the show "didn't change anything", its popularity meant that "schoolchildren knew who ran the country for the first time ever".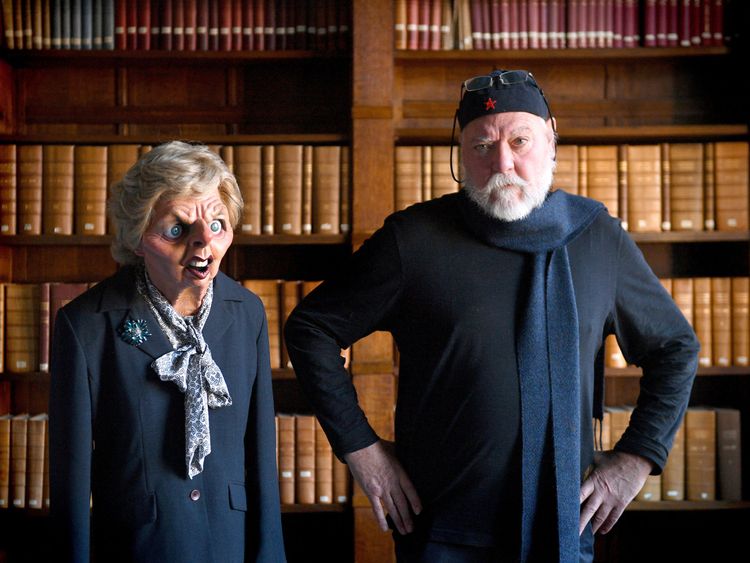 Of the Thatcher puppet, which is one of three, he said children now would see it and "think that's Theresa May".
The collection had been stored in three shipping containers at Law's home on the Cambridgeshire Fens.
Scripts from all 18 series are also included, along with scores of sketches.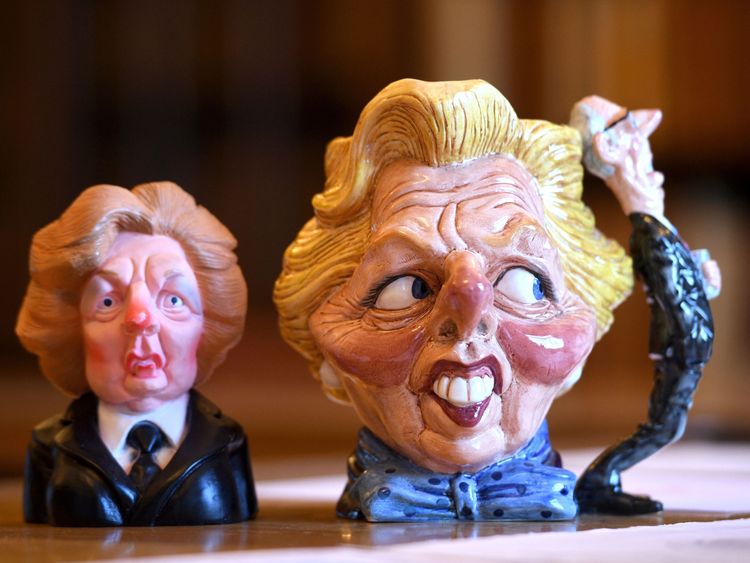 The first batch of items arrived at Cambridge University Library on Tuesday.
The collection also includes newspaper cuttings, designs and puppet moulds – including 10 large boxes of teeth moulds.
Law said there "couldn't be a better place" to house the collection.
Over the coming months, the items will be put into environmentally-controlled archival storage, and could be displayed in future.
Cambridge University Librarian Dr Jessica Gardner said it was "an easy decision" to welcome the collection.
"Immediately my eyes lit up and my sense of both the political, cultural and historical importance of this archive was immediate to me," she said.
Law first met Spitting Image co-creator Peter Fluck as a teenager at Cambridge School of Art and they had their first studio in the city.
"Now for those who are interested they can come here and find all the scandals and nonsense that went on in the 1980s to the mid-1990s which is probably more truthful than the official archives, because we didn't stint ourselves," Law said.
Private Eye editor Ian Hislop, who was a scriptwriter on the show, said: "I am delighted that the Spitting Image archive has gone to Cambridge University Library and that Roger Law is to be studied properly. It is about time."
Source: Read Full Article