If you only had two pairs of shoes, which would you choose? For Cesar Idrobo, it didn't come down to choice, it was out of necessity that his relationship with footwear started and ended with a pair for special occasions and another to play soccer in. It's this experience that grounds Idrobo – the Footwear Innovation, Design and Creation designer at Kanye West's YEEZY – and today his work allows him to not just choose what shoes he wears, but determine the ones you wear as well. 
Despite his affiliation with YEEZY, a brand known for footwear innovation and setting trends, the pair that's closest to Idrobo's heart is the Reebok Instampump Fury. When it was released back in 1994 it split opinions in the sneaker community; the pair was unlike anything seen before. But this is also made it a legendary moment in sneaker history, and this is exactly what inspires Idrobo to continue to innovate in the industry. 
For this installment of Sole Mates, HYPEBEAST speaks to Cesar Idrobo about not just his love for the Instapump Fury, but also about what his job entails, why his childhood in Colombia has made him appreciate footwear, and much more.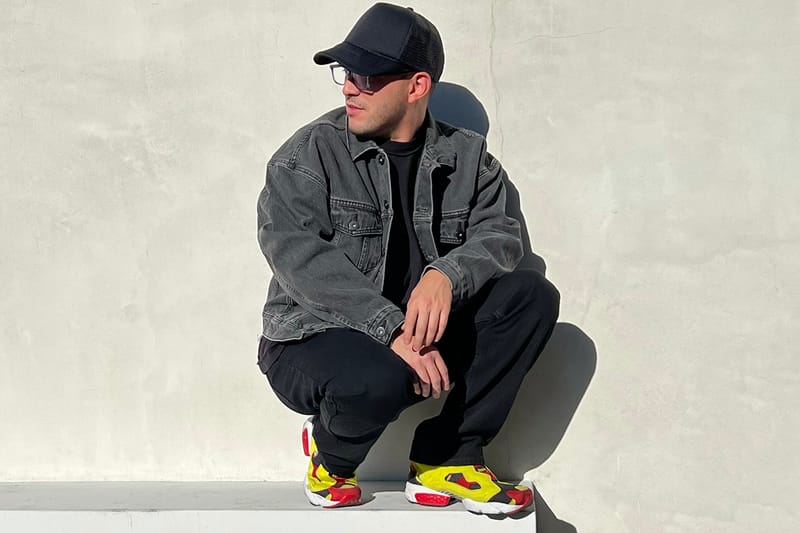 Lace Richards
HYPEBEAST: What got you into sneakers?
Cesar Idrobo: It was a combination of me pursuing an education in footwear, specifically shoemaking, and after learning how to make shoes by hand I developed an appreciation for the craft and anything that goes into footwear design. 
I fell in love with sneakers because that's where the industry took me. It was the perfect marriage of being prepared but also taking a new opportunity. The journey and process have been very rewarding. 
What was your relationship with footwear like as a kid?
Growing up in Colombia was different because we only have two pairs of shoes: the nice pair that you would wear to special occasions and the pair that you can run, play soccer in, and beat up. 
The nice pair would eventually become the pair that you could beat up, and then you'd get a new pair once a year. 
Did this approach to footwear inspire you to become a shoe designer?
It didn't inspire me to become a sneaker designer, it just gave me an appreciation for what I have now. Looking back at how I could only have two pairs of shoes, I now appreciate having a wider range of choices and the capacity [to get them].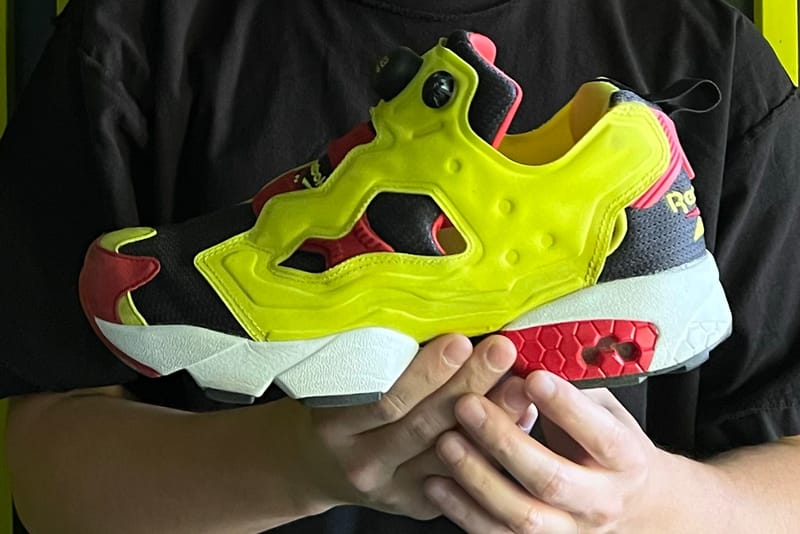 Lace Richards
What do you enjoy most about your job?
I enjoy having the responsibility of choosing what the shoe is going to look like and also working on projects that are rewarding [to my] creative freedom.
And what is a day in the life of your role?
Making shoes. I'm given the design, or the vision, and I just make it. 
[After prototyping], I get feedback from Steven Smith or Kanye if it's a project that I've been assigned straight from him. [Kanye] is very involved.
Despite your affiliation with YEEZY, you've actually chosen to spotlight the Reebok Instapump Fury. Why do
you love this shoe?
I work with the person that made it [Steven Smith]. He's told me the story behind it and it's one of courage. A story of believing in yourself and this is the mindset I think you should have every time you design a shoe or for how you approach any new style. I know the ingredients and I know where this shoe comes from, so it's a shoe I think very highly of. I want to put it in the pantheon of footwear design, I would say it's a canon of sneaker design. 
It was a shoe that influenced what came after and how things were done in the industry, and getting the stories from Steven makes this richer. It's very special, especially knowing what hardships and challenges happened [when making this shoe].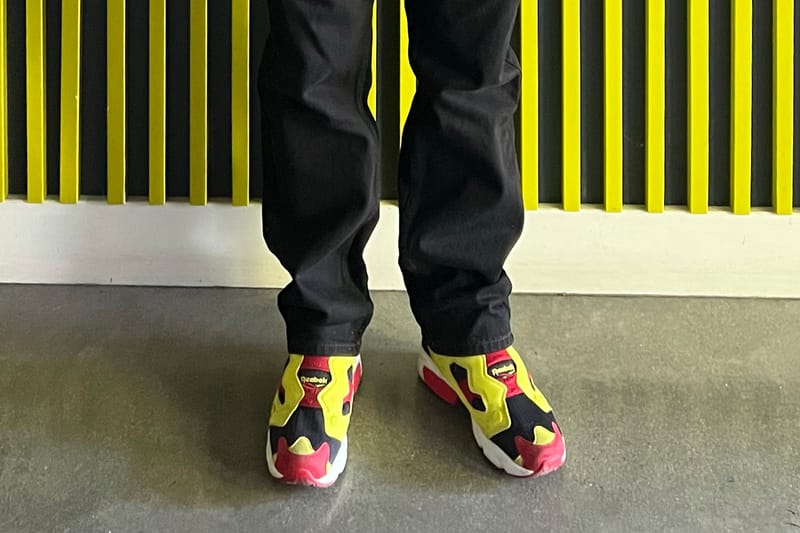 Lace Richards
So this inspires you?
Of course! If you look back at a lot of projects that at some point were doubted or people didn't believe in it, things then changed when they were made in real life. This is an example of that. 
Breakthroughs are always attached to prototypes and innovation, making things real and the process of learning. By making things happen you learn things in the process, and ideas can be sparked and lead you to a new place. 
If you have a bank of ideas you need to save them in a library and these prototypes are the best way to document what you know and what you thought at the time. They could help in a later project – it's why adidas and Nike have archives, they come back to what they thought then. 
There are many versions of the Instapump Fury. Are you a fan of reinventing something classic?
The shoe should evolve like a Pokemon. It should adapt to the aesthetics of today. The Instapump Fury is a versatile shoe that allows for different colors and materials, as well as interpretations, that still remain an Instapump Fury. 
I know people have a hard time with change but I'm more comfortable with creating [something] that lives in its time, and if it dies, it's fine. You can create something else. 
I'd like to call it evolution, but also revolution. Design can be evolutionary or revolutionary.
What's the difference between evolution and revolution?
Evolutionary is more of a variation of something that already exists. Revolutionary is a reinterpretation of what you thought at the time, but now you're doing it with what you know now.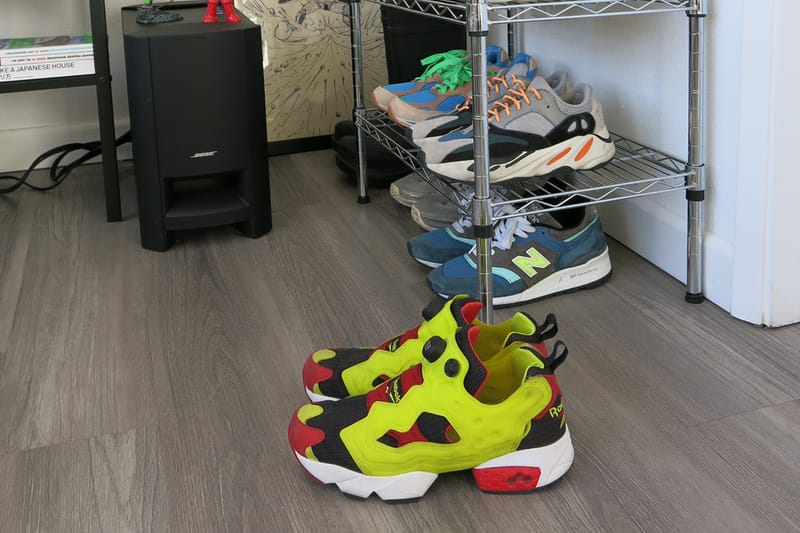 Lace Richards
How do you want to innovate and revolutionize the industry?
I want to empower creatives with the knowledge of making because, in the industry, it's very common for designers to stay as designers. Developers to stay developers. You do one thing and that's all you're going to do. I want to empower, to educate, to mentor, I want designers to become more than just designers and to be people who drive innovation and how things are made. You have to be clever about it, but there is room for new ideas to come if you decide to step out of your comfort zone or role and take on a challenge. 
People within the footwear processes [can be shown] what it takes to make a shoe, and maybe that will articulate ideas that they have, one's they didn't realize they had. 
Is that a shared ideology at YEEZY?
I would say so, but it's also a common thing I find in icons in design. It's [often found within] people from other fields or who have been a part of each step of the process and can curate what's needed to modify the process to make it work for themselves. Clear examples who had breakthroughs are Lee Alexander McQueen who started with tailoring, hadn't he mastered tailoring he wouldn't have been able to execute his ideas the way he did it. 
You need specific knowledge to truly grasp and go deeper than a scratch in the surface. 
What would you like to see change in the footwear industry?
I would like to see bolder ideas and I want the industry to start a new era of footwear. A lot of companies rely on what they did in the '80s and '90s, and today's [footwear] is just a variation of that. That's not creation, that's replication. When you create you should create from zero, from nothing.
I think we should start with a clean canvas and define a new era of footwear with new processes, new materials, and new ways to experience shoes and transform the way we perceive shoes. We have to take advantage of today's technologies and tools and do the same thing in 10 years, define another era. I think we're riding on what's been done before and we need to make the effort to step away from that and make the new today.
Source: Read Full Article