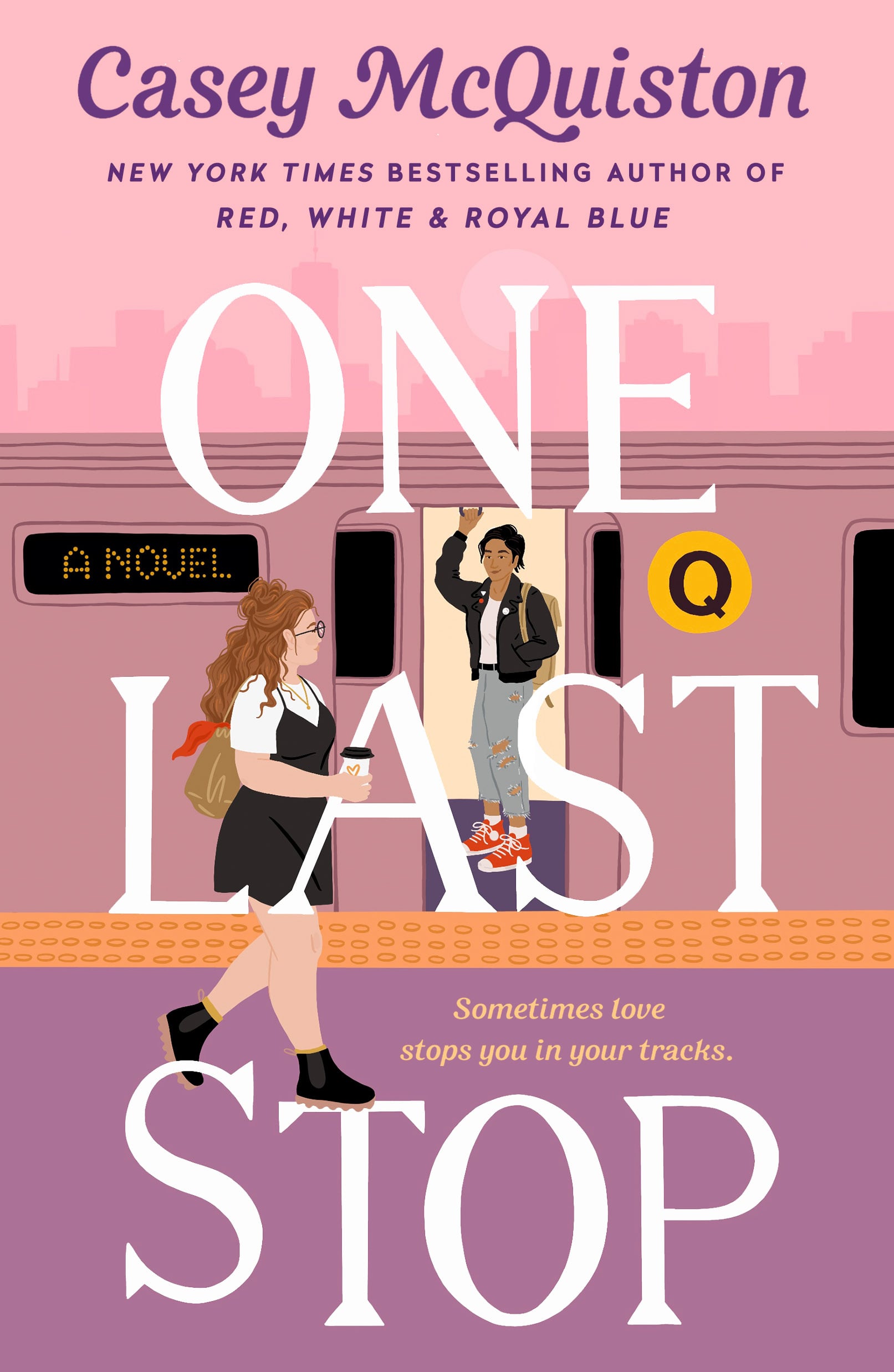 When my roommate handed me Red, White & Royal Blue and emphatically said, "Read this," I didn't expect to love it as much as I did. And I mean, I seriously couldn't put the book down. I was waking up early to read before work, going to bed late to finish up chapters, and ditching my coveted postwork Netflix time with my boyfriend to find out what happens to Alex and Prince Henry. So it came as no surprise that I did the exact same thing with Casey McQuiston's second book, One Last Stop (out June 1).
The story takes place in the city I've been sheltering in all year — Brooklyn, NY — except one character has been stuck inside for a much longer period. Jane Su hasn't been able to leave the Q train for almost 50 years, and she doesn't know why. When August Landry moves to New York City in the present day and crosses paths with the dazzling, mysterious Jane — who just so happens to look like an old-school punk rocker — it's love at first sight. Of course, Jane doesn't just look like a leather-jacket-clad activist from the '70s, she really is from that time. And she has no idea how she got here or how to get back home. August is determined to help her get unstuck in time, even if that means confronting everything she's been running away from.
This novel reminds me of everything I love most about New York City. I've missed going to bars with my friends, live performances, being a regular at my local diners and coffee shops down the street. I've even missed sitting on the train in peace. This novel highlights both sides of queer NYC, from fun drag queens hosting charity brunches to the activists making history in the 1970s, and reading it felt like taking a peek into the lives of real people I could have met on the Q train.
Source: Read Full Article