Paris Aden is throwing the second edition of her "First To the Future" show in Houston on December 9. Sponsored by Carhartt WIP, the high-energy concert features a line-up of close friends and collaborators like Bbymutha, LA-based skater Na-Kel Smith, ZelooperZ and rising rappers from Texas.
The one-night event first took place in the summer while Aden celebrated her 20th birthday, but the upcoming event puts a skate-inspired twist to her music curation. An airbrushed flyer by Baby Brusher has an impressive roster of performers: headliners Bbymutha, ZelooperZ, and Na-Kel Smith; Dallas-based Wasteey Monroe; Septik, a fast-paced band from Houston; and up and coming rappers like ZAE6IX, LunitikNovae, Yoshi the Plug, Gulfwey, Shordy Montana, and JAN HVPE. Fans can also look forward to a half-pipe at the venue and special guests that Aden has planned for the night.
1 of 6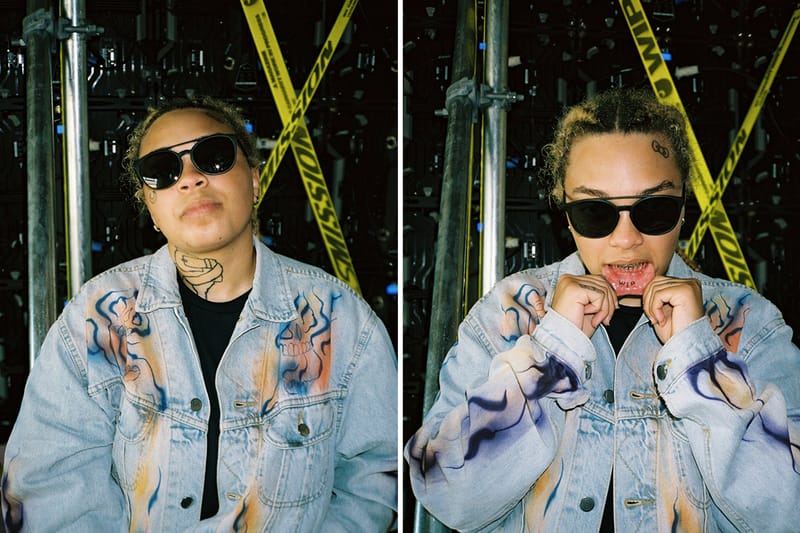 2 of 6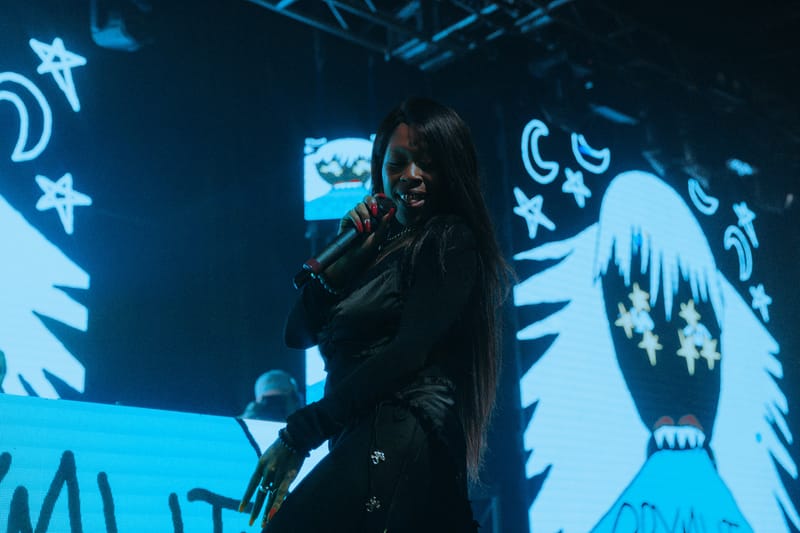 3 of 6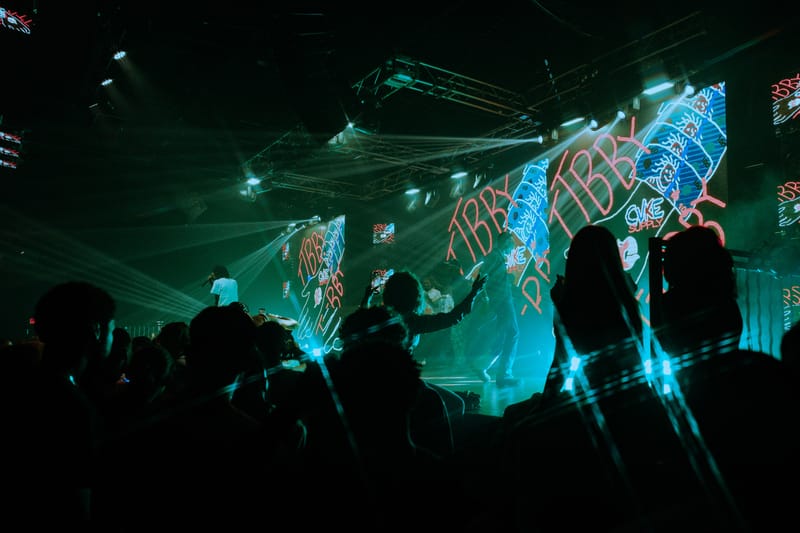 4 of 6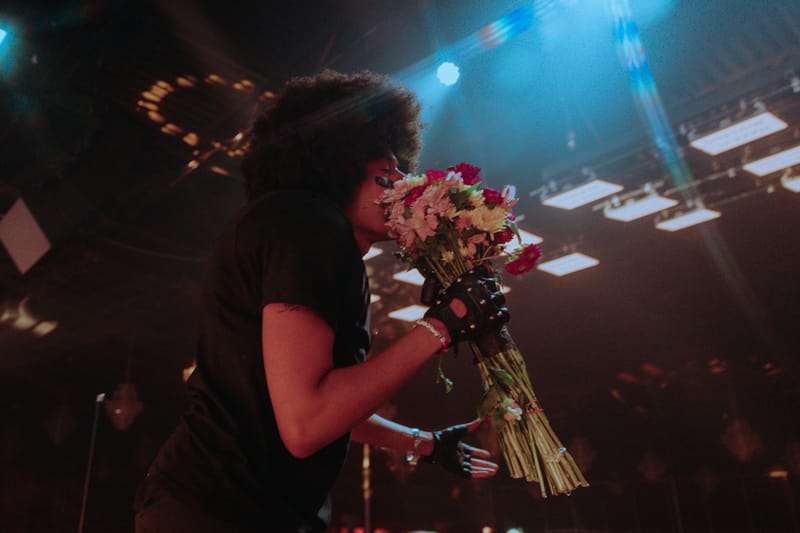 5 of 6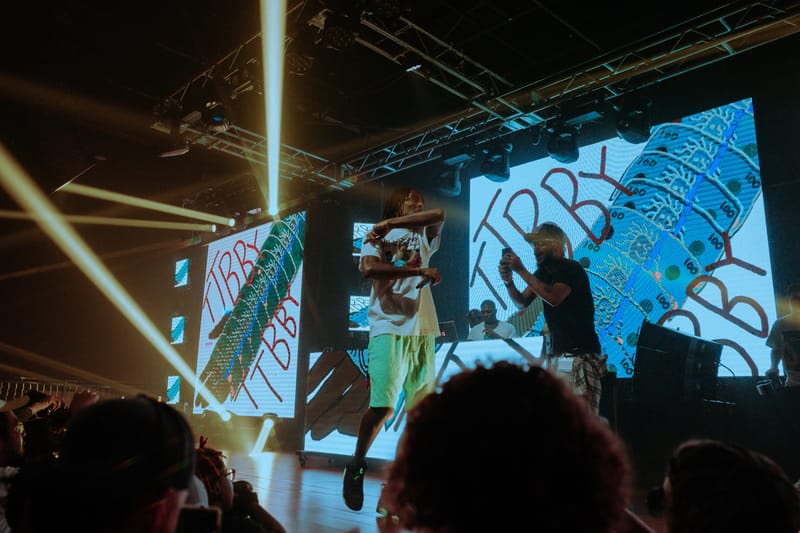 6 of 6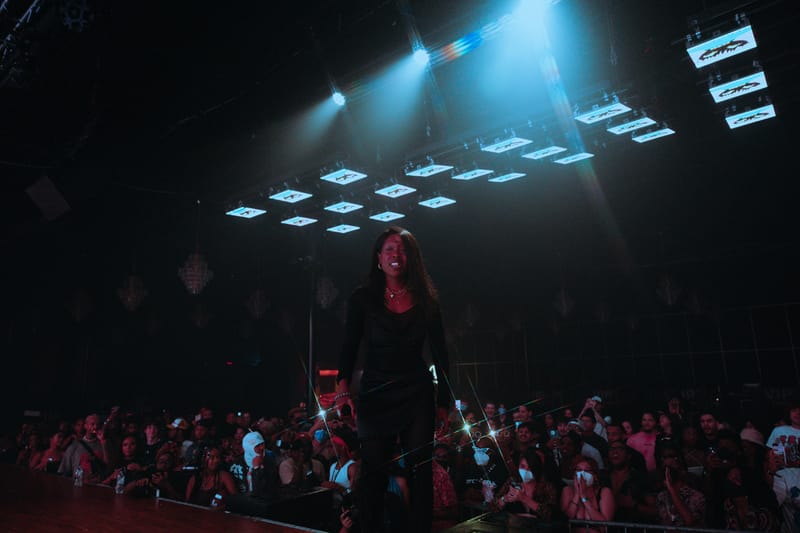 From her NTS Radio show to her widely shared playlists, Aden has a talent for finding rappers who approach the game with energy like hers. Producing music since she was a teenager, curating the "FTTF" lineup comes naturally for Aden. She taps rising talent that she's had "cool experiences with personally or have been listening to for a minute." Born in Port Arthur, she says "I feel like Texas is the heart of everything. We have the biggest stars, best food, the best of everything, please don't get me started…"
Working with Carhartt WIP, Aden has recently traveled to Europe for a short tour and to discover local talent whose craft and lyrical flows can resonate with her own aggressive style. Even when recording for Carhartt WIP Radio, Aden's musical preferences tend to rep her home state and its local music scene that she wants to help cultivate. Her debut "First To The Future" event included Teezo Touchdown, Rizzoo Rizzoo, Atlanta-based MuddyMya, Masn USA, Lix, mazirati, ZAE6IX, StoneyRax and TTBBY. Wearing his signature football player shoulder pads, Teezo Touchdown held a flower bouquet as a mic while singing his 'emo trap' music. Bbymutha looked tough as she commanded the room with new flows in her deep, Southern voice and black platform boots.
As one of the first events post-lockdown, both attendees and performers at "First To the Future" were exhilarated by the heavy beats throughout the night. "Not only did Paris bring together artists from all over the South, but she brought us together in a way that made everyone feel like family," says DJ and fellow NTS Resident Jody Simms. Whether you were actually there or you're simply a fan of Aden's forward-thinking production style, be sure to keep your eyes on everyone who played at "First To the Future."
View this post on Instagram

A post shared by PARIS ADEN (@parisaden)
Carhartt Work in Progress · Carhartt WIP Radio October 2021: Paris Aden Radio Show
To keep up with more news from Paris Aden, follow her on Instagram or tune into her NTS Radio show. Tickets for Paris' "First To The Future 2" event can be purchased at here.
In other music news, check out the latest tracks that were released this week.
Source: Read Full Article