The 60-year-old frontman wed journalist Victoria Mary Clarke, 52, at a small ceremony in Copenhagen on Monday, surrounded by a few close friends and family.
MacGowan, who has been using a wheelchair since a fall damaged his back several years ago, met Clarke in London when she was 16, and both felt they were "destined to be together".
https://www.instagram.com/p/BqrlUPsHrno/
He has known Depp for many years, with the Hollywood star featuring on MacGowan's 1994 album The Snake – his first record as a solo artist.
:: Shane MacGowan: I dreaded getting my teeth fixed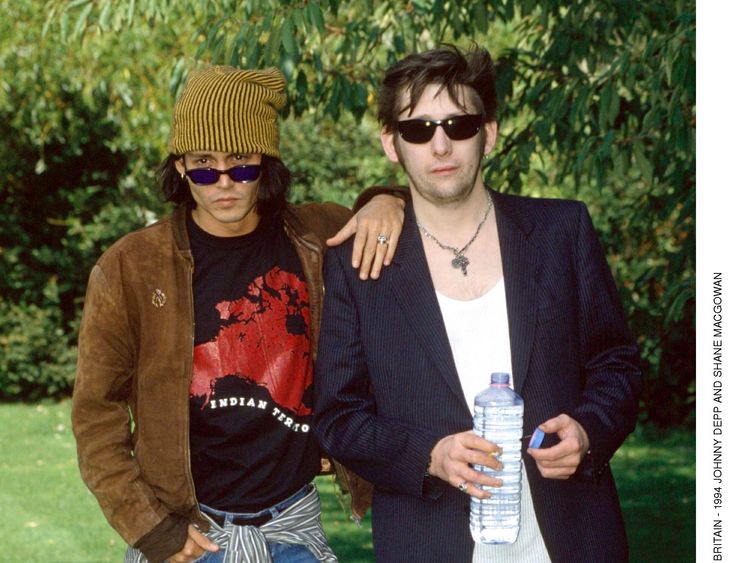 Ahead of the wedding ceremony, Clarke explained in the Irish Independent why the couple have taken their time to tie the knot.
"Marriage is a scary business, a big commitment," she said. "You might know that you have met 'The One', the minute you lay eyes on them across a crowded bar. You might have been mesmerised, enchanted, and entirely convinced that you couldn't live without them. But you have to be certain."
Writing about the first time she met MacGowan, Clarke said she was "awe-struck", before going on to detail a complicated relationship that "makes the Fairytale Of New York couple from Shane's Christmas song seem tame and orderly".
She said: "When you meet 'The One', you have a choice. You can dive in, marry them while you are infatuated with each other and hope for the best. Or you can wait until you are sure that the honeymoon phase has worn off and you are seeing each other in the light of having lived, no longer young, beautiful and indestructible."
Clarke said they had chosen to get married in an "anonymous City Hall" as both she and MacGowan are introverts and did not want any fuss.
She finished by saying the nuptials would be "weird" but "lovely".
Source: Read Full Article