Watch out! This post contains spoilers.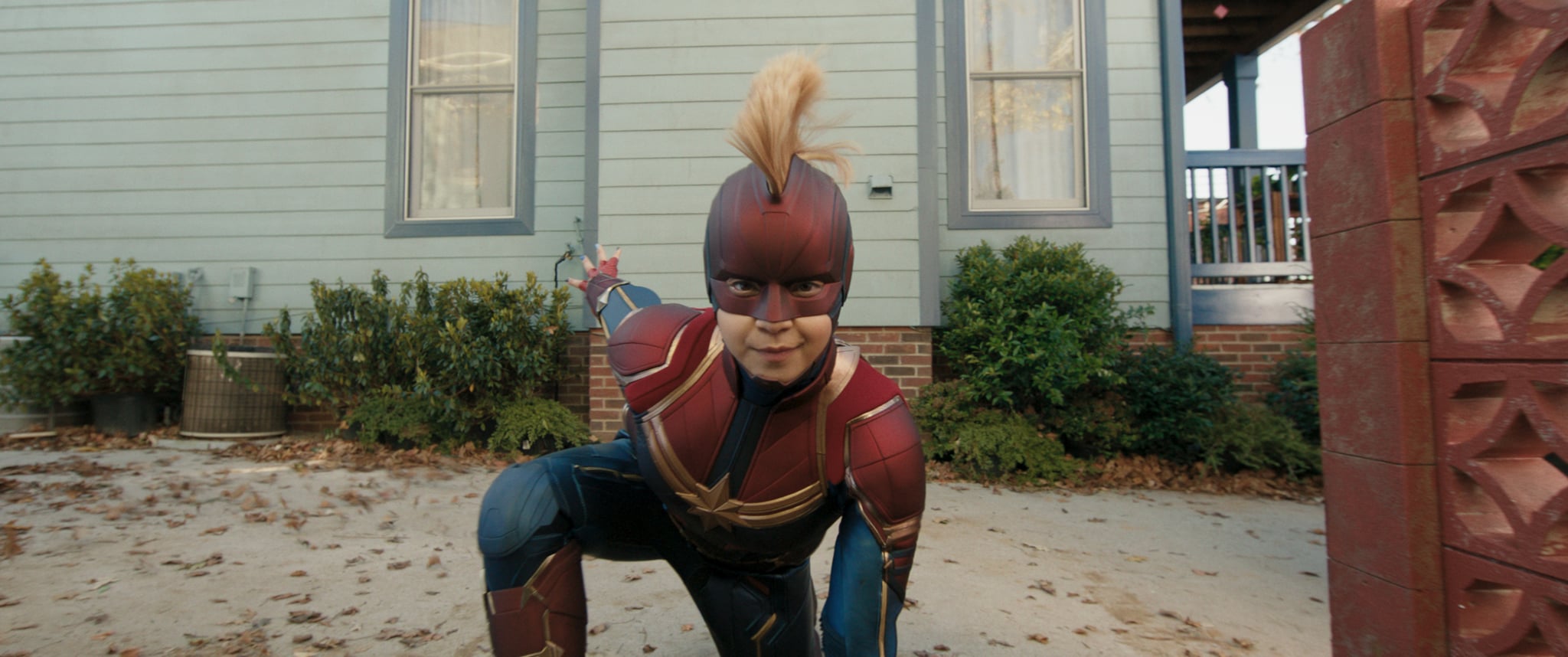 As Disney+ releases the six episodes of "Ms. Marvel" this summer, POPSUGAR has exclusive interviews with the cast and creators about making the show come to life. This week, Sana Amanat chats with POPSUGAR about episode one, "Generation Why."
Sana Amanat has been with "Ms. Marvel" from the beginning. She and fellow Marvel Comics editor Stephen Wacker had the idea for the character of Kamala Khan when Amanat shared a story about growing up Muslim American with her coworker and a bestselling comic series led by a new iconic character was born. Now, Amanat serves as an executive producer of Disney+'s "Ms. Marvel" series, which released its first episode on June 8.
The first episode of "Ms. Marvel" definitely has a classic coming-of-age vibe, which might remind viewers of a certain Marvel web-slinger across the river in Queens. But Amanat tells POPSUGAR that Kamala and her world bring their own uniqueness and specificity. "It's Kamala's voice, it's Nakia, it's Bruno, it's her parents and her brother, and her mosque. [It] just overall feels like it's giving it such a freshness," she says.
The creative team also considered how they wanted to set "Ms. Marvel" apart from other MCU stories stylistically. Amanat says, "What I love about the stylistic choices of this episode . . . is that it really also is a window into Kamala's mind and how she looks at the world. She looks at the world with bright colors and is very bright-eyed."
For Kamala, life is all about possibility. That's reflected in the way the series shows her inner world, through drawings, cartoons, and her incredible stop-motion animation video in the episode's opening moments. The inspiration came right from the comics, in which Kamala is a big fan-fiction-lover. "When we were talking to the directors, the thing that they really gravitated toward . . . was this idea that you can really expand on Kamala's world and showcase who she is by this fan fiction and creating something really big," Amanat says. "It felt like the best way to open into the series was just showing one, that Kamala was making these really cool animations, but also the fact that she is someone who is kind of looking at the world in the same way."
Iman Vellani, who plays Kamala, also provided some inspiration. Amanat explains, "Oddly enough, Iman Vellani, I feel like she's probably going to be a director or something at some point, because she makes her own little videos and fan-fiction videos, which are super fun." Amanat calls Vellani's artistic achievements "weird and quirky," and that's exactly the vibe they wanted for Kamala, too.
Source: Read Full Article