Moneybagg Yo is one of the most productive rappers in the game. The Memphis-born talent made his dent in the scene nearly a decade ago with Federal, a mixtape that circulated around Memphis and eventually made its way beyond Tennessee state lines. Following the tragic death of his fellow freestyler and biggest champion, Elo, in 2015, 'Bagg (as he often calls himself) was propelled to take music more seriously, starting with a mixtape tribute to his late friend.
Since then, 'Bagg has unleashed four studio albums, an EP and 15 mixtapes. While the rapper is driven by tenacity alone — as evidenced by his remarkably long tracklists, with tapes often running over 20 songs — it was his fans who were the driving force behind his latest endeavor. Speaking to Hypebeast, 'Bagg says his new album is certifiably "heartless," recalling the sound from the earlier years of his career that his fanbase was founded on, and gives a preview of what fans can expect to hear on the project.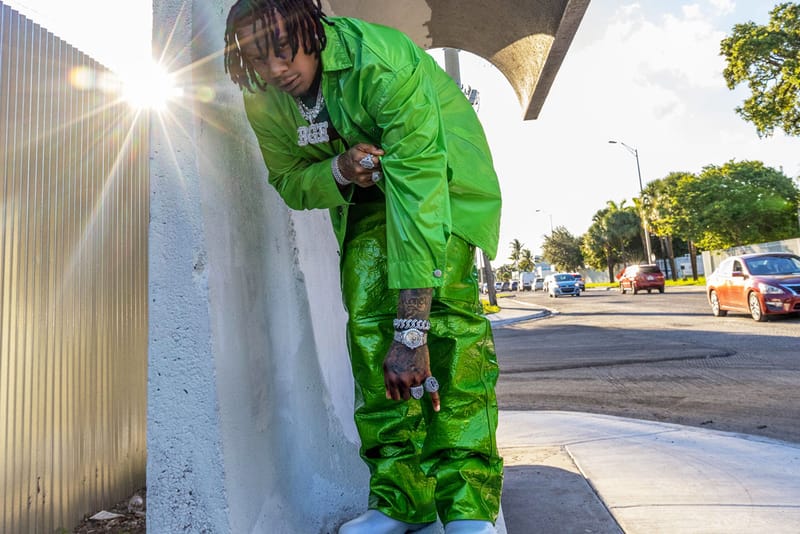 Mike Miller
Following up on 2021's A Gangsta's Pain, along with the hefty 28-track Reloaded edition, you're already back in the studio. What's the story behind the new project?
This new project is one of my "Heartless" editions. It's an album called Hard to Love, so I'm currently getting ready to drop it around … it's looking like March right now.
How long has the Hard to Love album been in the works for?
I really just started on it not long ago. Due to the fact that I had put out the Gangsta's Pain album and we had a lot of stuff going on, I took a little break – vacation and a bit of different stuff to get my mind right.
After that, I got right back in the studio. I got 22 songs and I'm at the end stage of working on the project now. I'm just tuning up, touching, mixing and making sure everything sounds right and is ready to go.
I'm giving the fans what they've been asking for: the "Heartless Moneybagg" sound.
You put out fairly large collections of music quite often, having released a full-length project almost every year — or even multiple times a year — since 2016. There must be pressure to continuously evolve and innovate your sound. Is there anything you're doing differently for this new LP?
I'm definitely trying new things. I got probably three songs on the album that I'm trying to go another route entirely with. There's Afrobeats and different stuff of that nature. I'm letting those who hear it know I'm not stuck in a box.
While I think people will love the new sound, I'm giving the fans what they've been asking for: the "Heartless Moneybagg" sound. I see "I want the heartless 'Bagg" come up in my tweets a lot, so I'm keeping them up to date with the vibes they want. With this album, I'm playing all the way around the board, really.
How do you translate the "Heartless 'Bagg" into the sound of a track?
The sound of the record comes from how I was feeling when I made it. It's those feelings that fans want more of. It's the foundation of my music, so they want to hear more of it. It's The flow, the production, just the type of how you feel when you come at it.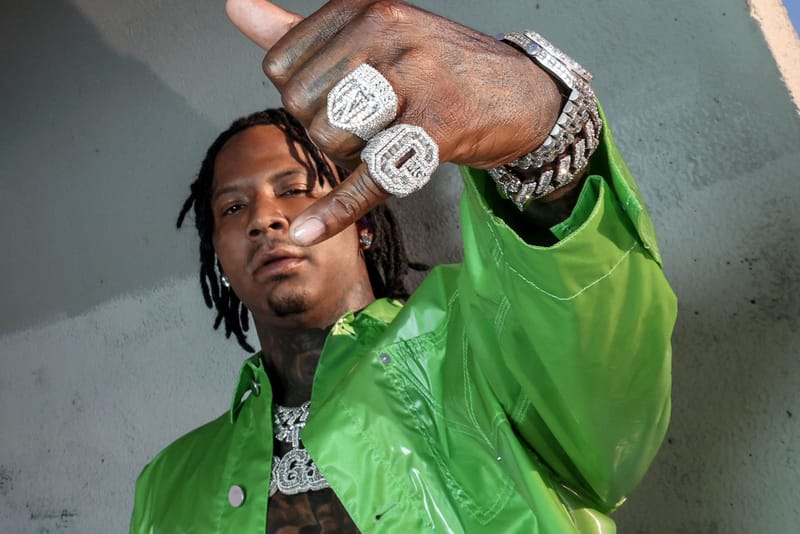 Mike Miller
You teamed up with fellow Memphis rapper Glorilla for "On Wat U On." How did that collaboration come about?
It wasn't only about me listening to her music. I felt like the chemistry was there. We already had that vibe around each other, being from the same city and it was just genuine. When we got in the studio, it came about naturally and I was just like, 'you gotta be a part of my next project.'
I just always value bringing up people from my city and Glorilla is that person right now. I knew she had to be a part of this masterpiece.
The same month as your planned album release, you'll be taking the stage at Rolling Loud California. Have you begun ideating your set for the festival?
I'm still putting it together now. It's a new year. I want to try new things. I want to go larger, so I'm still thinking about ways I can do the set. I'm just trying to pull off something big, something different, something new for 'Bagg and something just new for the fans. Something no one has seen before.
With the set, you'll never be able to make everyone happy, so why try? I'll still cover all bases – give 'em the old 'Bagg, the hard 'Bagg they know, along with some new stuff.
Source: Read Full Article