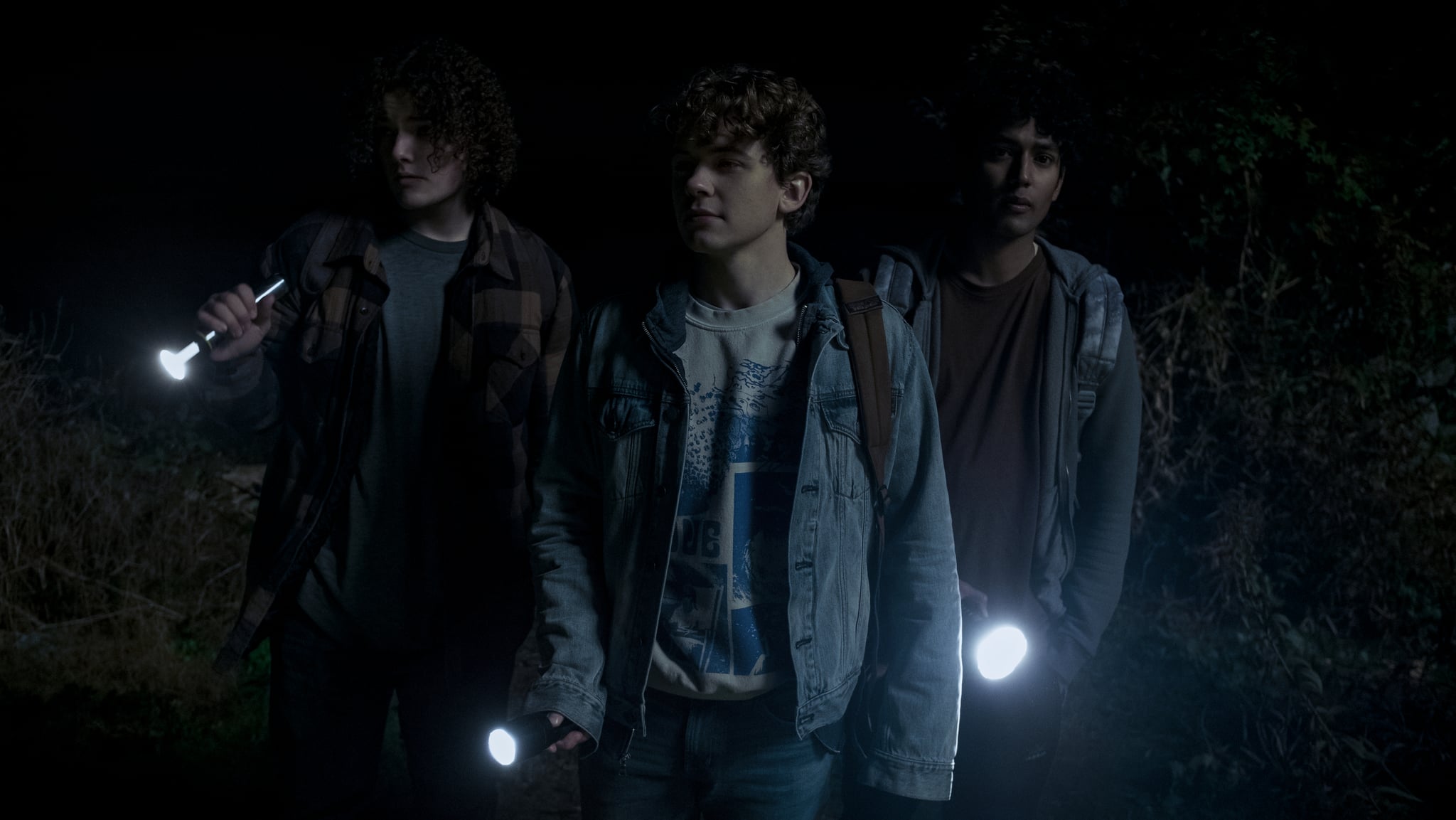 Image Source: Netflix
After chilling us to our cores with The Haunting of Hill House and shattering our hearts with the The Haunting of Bly Manor finale, Netflix has returned with another horror mystery series that's set out to do both. Directed and executive produced by Hill House creator Mike Flanagan, Midnight Mass explores the supernatural happenings of Crockett Island and its residents who may be more of a danger to each other than the ghosts lurking in the shadows. As a storm brews and dark forces convene on the island, no one is safe. Here's what we know about the seven-episode limited series so far.
What Is Midnight Mass About?
Visually reminiscent of Stephen King's Storm of the Century, the drama horror series tells the story of a small, isolated island community plagued by darkness. Filled with secrets and social turmoil, the relationships between the townspeople become more strained when a disgraced young man (Zach Gilford) returns to the island. Once a charismatic priest named Father Paul (Hamish Linklater) appears on the island, unexplained miracles begin to take place, sparking a "renewed religious fervor" amongst the residents. But it isn't long before the townspeople realize that these miraculous events come at a haunting price.
The Cast of Netflix's Midnight Mass
Fans of The Haunting of Hill House and The Haunting of Bly Manor may recognize a few familiar faces in the lineup for Midnight Mass, including Rahul Kohli, who won our hearts as Owen Sharma in Bly Manor. Other Bly Manor alumni include Kate Siegel (Viola Willoughby/The Lady in the Lake), Alex Essoe (Charlotte Wingrave), and Henry Thomas, who starred as Henry Wingrave in the series and Young Hugh Crain in Hill House. The show will also star Annabeth Gish (Clara Dudley), Robert Longstreet (Horace Dudley), and Samantha Sloyan (Leigh Crain) from Hill House. Additional cast members include Hamish Linklater, Rahul Abburi, Annarah Cymone, Crystal Balint, Matt Biedel, Michael Trucco, Kristin Lehman, Zach Gilford, and Igby Rigney.
What Is Netflix's Midnight Mass Based On?
While Crocket Island is a fictional town, the themes at play in Midnight Mass hold a powerful truth to them. "As a former altar boy about to celebrate three years of sobriety, it's not hard to see what makes this so personal," said Mike Flanagan said in a letter. "The ideas at the root of this show scare me to my core. There is a darkness at work on Crockett Island. Some of it is supernatural, but the scariest is born of human nature. The darkness that animates this story isn't hard to see in our own world, unfortunately. But this show is about something else as well . . . faith itself. One of the great mysteries of human nature. How even in the darkness, in the worst of it, in the absence of the light — and hope — we sing. I hope you enjoy our song."
When Is the Midnight Mass Release Date?
Netflix has announced that Midnight Mass will premiere globally on Sept. 24. In the meantime, watch the teaser trailer ahead for a glimpse at the ghosts that haunt Crockett Island and prepare yourself for a chilling new adventure.
Source: Read Full Article