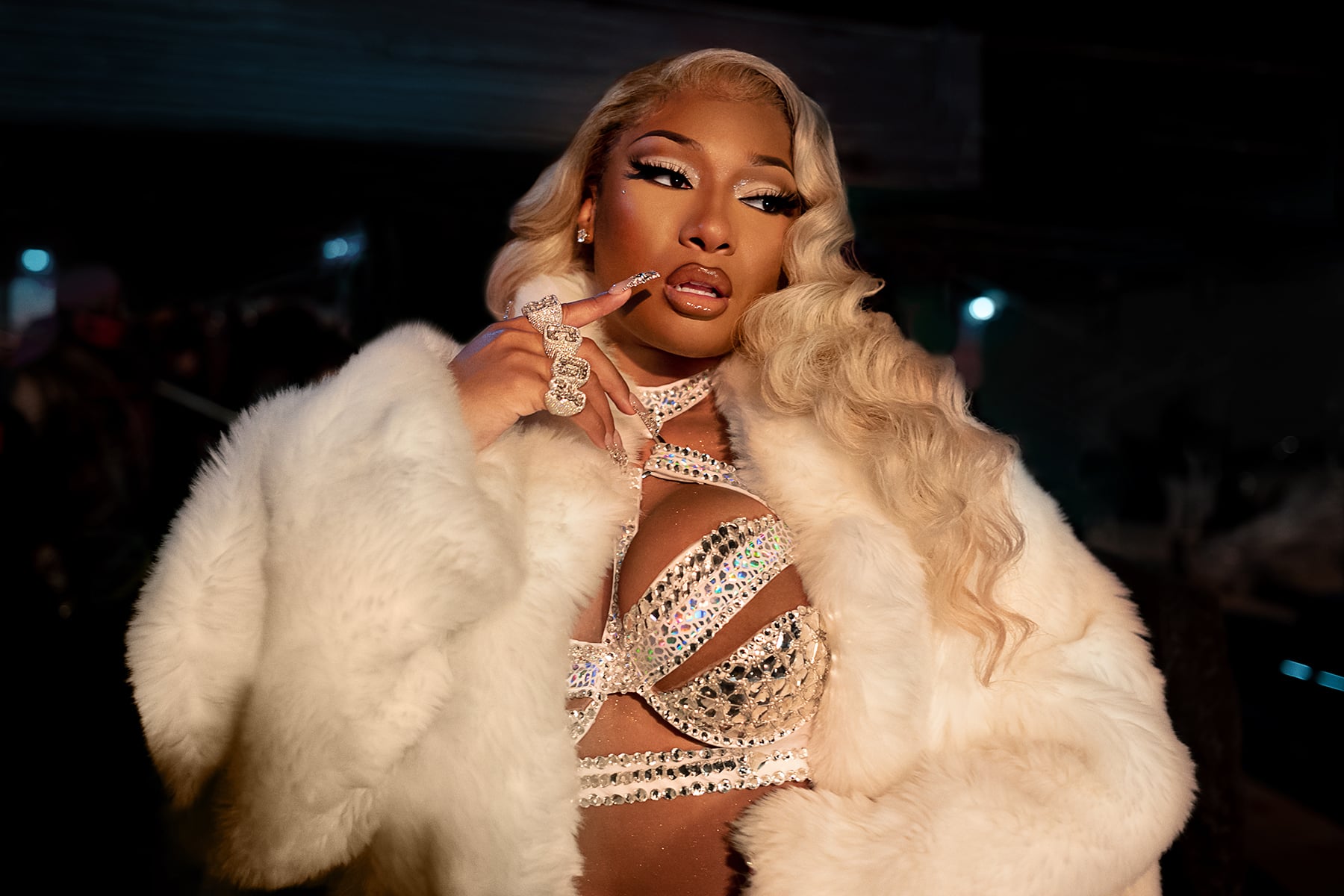 Megan Thee Stallion is turning heads at The Pynk in "P-Valley" season two. Following the premiere of the second season on June 3, Starz revealed that Stallion will make a special guest appearance as Tina Snow, a character inspired by her alter ego, later this season. In first-look photos of Snow shared on Monday, Stallion is decked out in diamonds and fur, but fans who caught the second episode on June 12 might have a leg up on what to expect from the Grammy winner's new character.
During "Seven Pounds of Pressure," DJ Neva Scared (Brandon Gilpin) turns down Lil' Murda's (J. Alphonse Nicholson) offer to join the Dirty Dozen tour because he's busy recording with another artist in Atlanta. From the distance, we hear the artist, voiced by Stallion, say, "Run that beat back for a real b*tch," giving golden-eared fans a heads up about her upcoming appearance on the show.
"We knew nothing was gettin' past da #PynkPosse! Ya'll heard right, thee Houston Hottie herself @theestallion is joining us for season 2!" the series tweeted on June 13. In addition to securing a role on "P-Valley," Stallion wrote and recorded an original song which will be featured on the series later this season, making this her second song — alongside "Hot Girl" — to land a spot on the "P-Valley" soundtrack.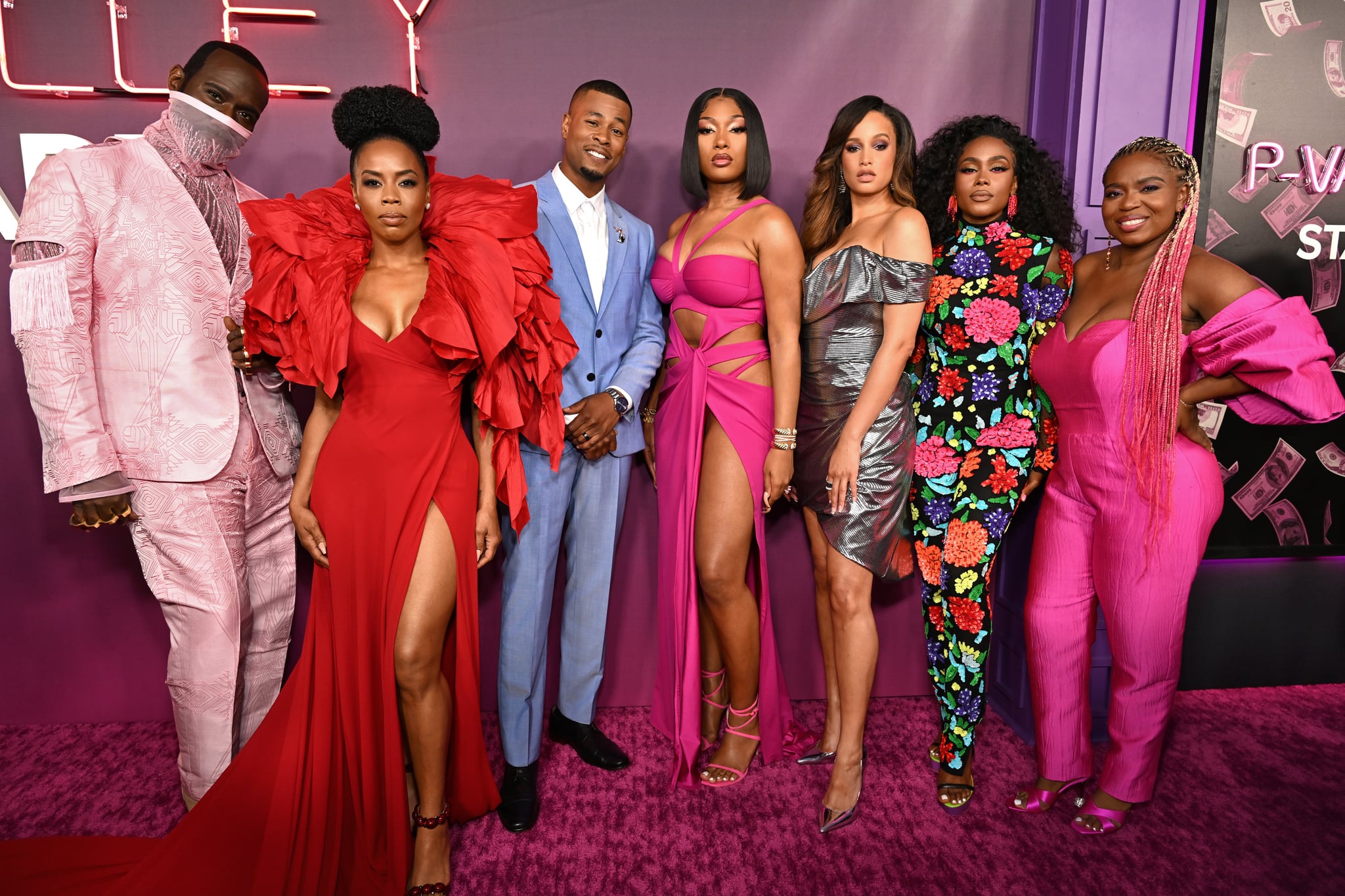 Stallion's character name is a nod to her alter ego, Tina Snow, and is also the name of her 2018 EP, which featured the single "Big Ole Freak." Inspired by rapper Pimp C's alter ego, Tony Snow, and the confidence his music instilled in her, Stallion describes Tina as a "more raw version" of herself. In a 2020 interview with The Zach Sang Show, she said, "Tina Snow is the side of me that's a little more gangster. She's just foot-down, F y'all."
As "death and danger lurk around every corner" in season two, it's unclear exactly what role Stallion's character will play, but if her past acting credits are any indication of what to expect, we know we're in for a treat. While her filmography isn't long, Stallion has made appearances on HBO Max's "Legendary" as herself and in the crime comedy-drama "Good Girls" as an exotic dancer named Onyx. She's also set to make an appearance on Peacock's upcoming series, "The Best Man Wedding," and in A24's "F*cking Identical Twins," which is currently in post-production, alongside "Saturday Night Live's" Bowen Yang.
Watch new episodes of "P-Valley" season two Sundays on Starz 10 p.m. ET/PT to see Stallion make her grand entrance at The Pynk and to hear her new single.
Source: Read Full Article