Marty and Andrew Son see the world differently. As long-time freelance photographers, directors of photography and cinematographers, they have an eye for bringing lights, shadows and shapes into one cohesive shot that brings out the beauty in anything (and anyone) they point their cameras toward.
Growing up, however, this career path seemed non-existent. Despite having an interest in music at an early age, the Manila-raised creatives grew up believing that the only way to have a legitimate career in music was by becoming musical artists. It wasn't until they started seeing photos of their favorite local bands on then-rising social media platforms like Instagram and Facebook did they realize that they could pursue visual arts in music full-time. As adolescents, the pair made their way around the capital, gear at the ready, finding their place on cramped venue floors and taking photos of local shows. "Being a 'music photographer' still wasn't really on my mind [in those days]," recalls Marty. "I don't think I even heard of anyone having that job at the time."
At the same time, Andrew — being the tech geek that he is — began tinkering with the video settings of his sister's old camera, kickstarting his everlasting love for cinematography. "I started learning and studying random video lessons on YouTube almost everyday in order to improve on the technical side of it. I also just shot anything and everything at home, learning the shapes of light and how it changes the look of a subject, all of that," he explains. "I literally wake up every morning super excited to hold my camera again and just shoot something. That's how much it means to me."
Because of the collaborative nature of this job, it's important to remember that you're part of a team that's working together towards one goal.
Things moved quickly for the Sons — more quickly than they ever could have imagined. "A couple years down the line, we were being asked by media and production companies to cover concerts and music festivals," says Marty.
The Sons still like to carve out time from their hectic schedules to shoot smaller shows, but nowadays they have a stronger focus on client work and professional projects. They look back fondly on the countless hours they spent either sitting on sticky venue floors or studying the nitty-gritty of the trade, almost unaware that it would lead them to visual collaborations with major musical artists and the likes of San Miguel Beer and National Geographic. "Being involved in the local music scene at such an early age was a big plus," Marty notes, with Andrew adding, "I was always a frustrated artist. When I discovered photography and videography, I realized that this was a way to channel that artistic side of me. There are a lot of different ways to see the world."
In three words, how would you describe your job to someone who isn't familiar with the music industry?
Marty: Immortalizing live music.
Andrew: Composition, mood, vision.
Can you run us through a day in your work life?
The night before a shoot, all our gear is packed up and loaded in the car. On shoot day, we (try to) wake up at least two hours before call time, enjoy an espresso or two and go to set.
When we get there, we set up our lights and cameras and go through the shot list with the whole crew. Video shoots usually take the whole day, or around six to ten hours depending on the content. That means a lot of moving around the lights, getting the camera angle just right and making sure that we get all the content we need for the end product.
After we get home from the shoot, we usually have a couple of beers to celebrate!1 of 6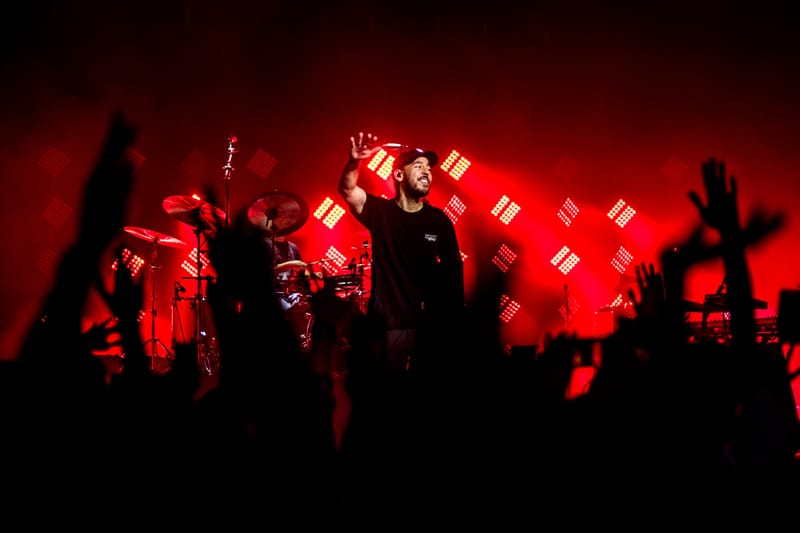 Marty Son/Andrew Son2 of 6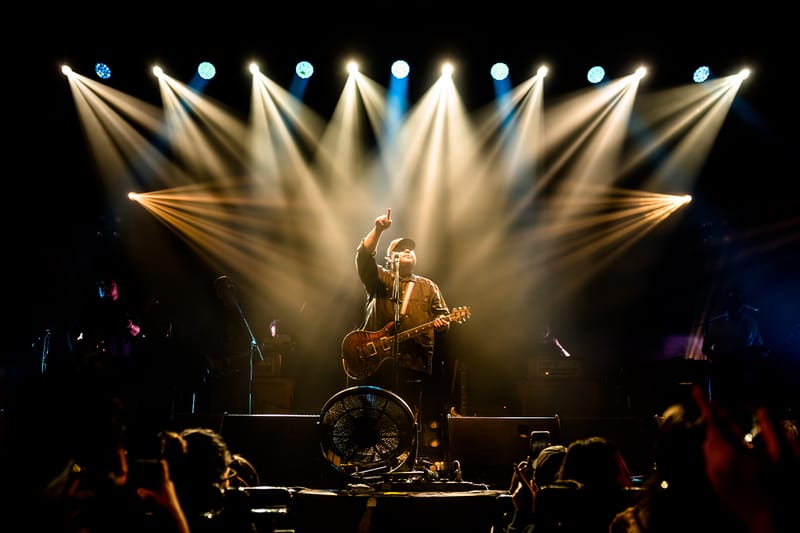 Marty Son/Andrew Son3 of 6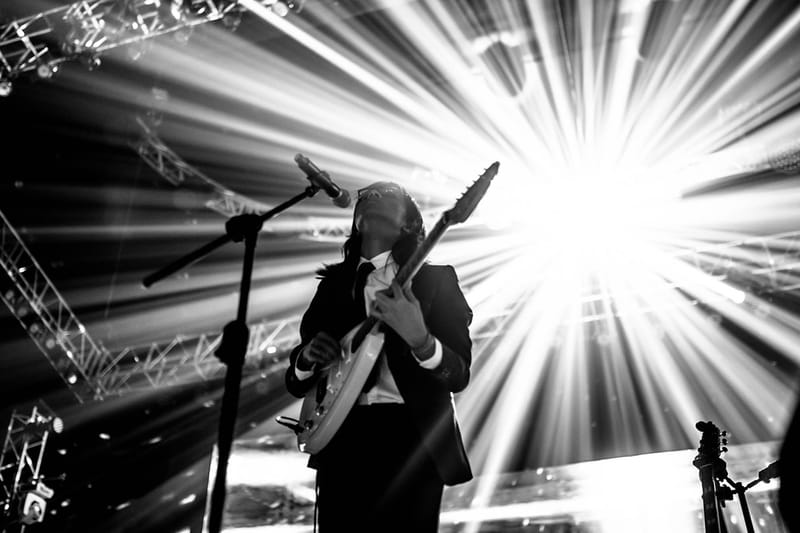 Marty Son/Andrew Son4 of 6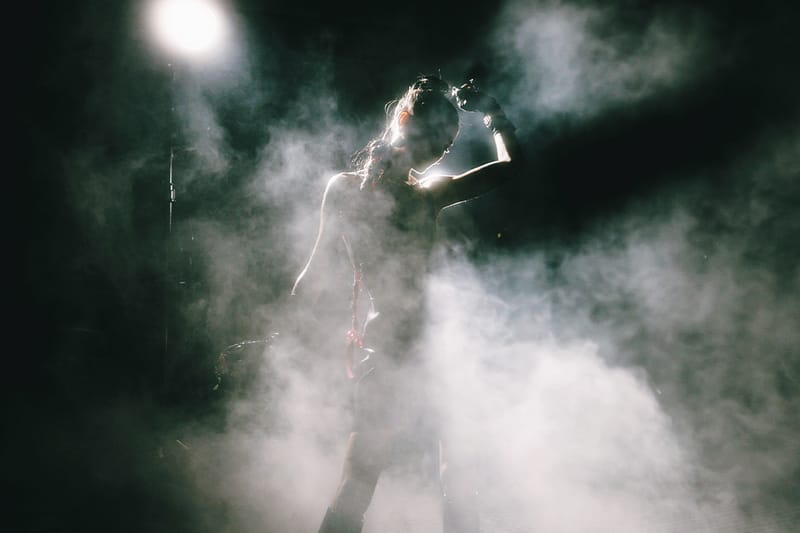 Marty Son/Andrew Son5 of 6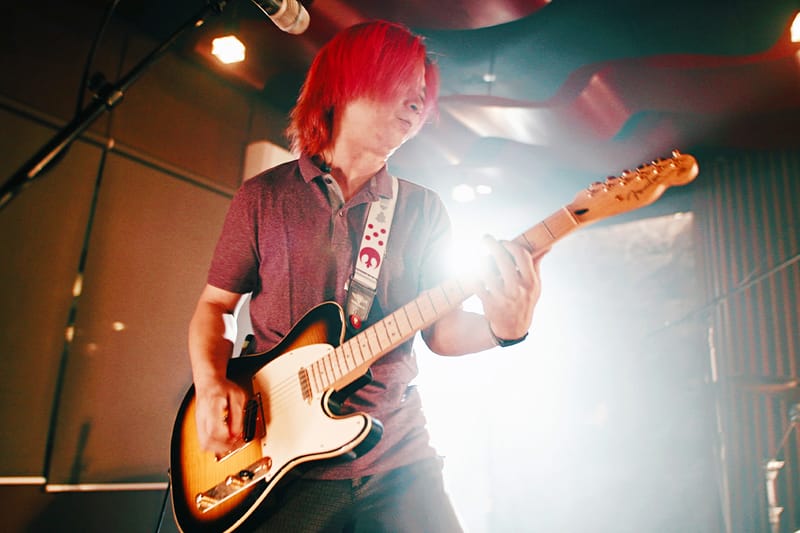 Marty Son/Andrew Son6 of 6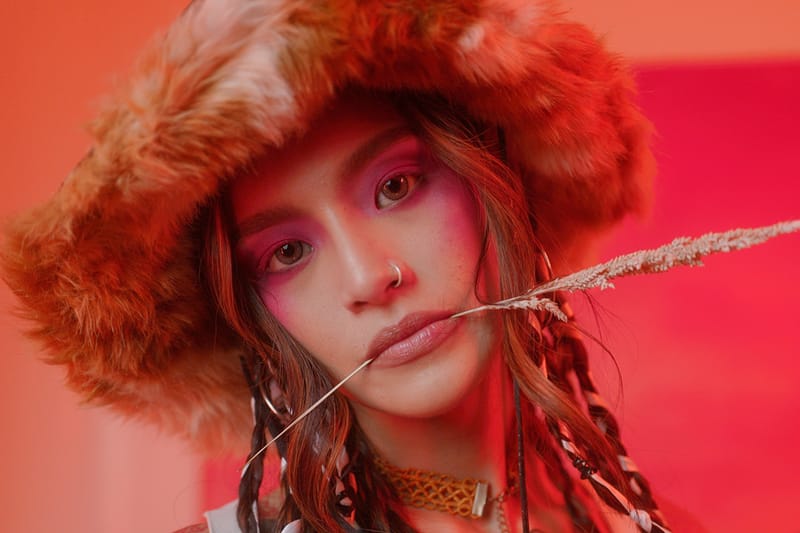 Marty Son/Andrew Son
Can you tell us the story of your first big jobs?
Marty: I was first hired by a major nationwide news outlet as a music writer and researcher, but was eventually asked to cover events as a media partner. Through the company, I was able to shoot everything from small shows to international musicians and red carpet events.
As a freelancer though, I think one of my first big jobs was for San Miguel Beer. I think I jokingly tweeted at them a couple of times to hire me as a photographer, but they did end up in my DMs! I've worked with them a couple of times in the past few years for some of their social media campaigns.
Andrew: I usually post a lot of random landscape and nature video work on my social media, then one day I got contacted by National Geographic Explorer and Nikon Asia ambassador Gab Mejia to join him for a 14-day National Geographic expedition. It was the wildest adventure.
What's the key in finding clients or artists to work with?
Marty: I ended up meeting a lot of artists and people involved in behind-the-scenes work like as media and production at a young age. Social media also helps, but we've found that it's better to meet people in person, especially at events where you know that you'll be surrounded by like-minded individuals.
Andrew: Maintaining a social media presence has helped a lot. Clients have been the ones to reach out to me after seeing videos and projects that I post online.
Get to know the artist you're shooting. Music is a very personal artform, and knowing the artist beforehand will help you capture their essence.
How do you build that repertoire with your collaborators?
Marty: When working on a project, pre-production meetings are key to make sure that both our visions are aligned. Aside from that, I find that meeting up outside of work and just talking about random ideas, dream projects and goals help us understand where we're each coming from while building that relationship.
Andrew: From pre-production to shoot day, I make sure to always communicate my vision and really listen to their creative input and ideas. Because of the collaborative nature of this job, it's important to remember that you're part of a team that's working together towards one goal.
What are the first steps a young person should take to enter a career in music as a photographer and videographer?
Marty: Go to shows and make friends!
Andrew: Start with what you have and shoot anything and everything.
What lessons and/or work ethics did you only pick up after working in the music industry?
Get to know the artist you're shooting. Music is a very personal artform, and knowing the artist beforehand will help you capture their essence.1 of 3
Nico Pineda2 of 3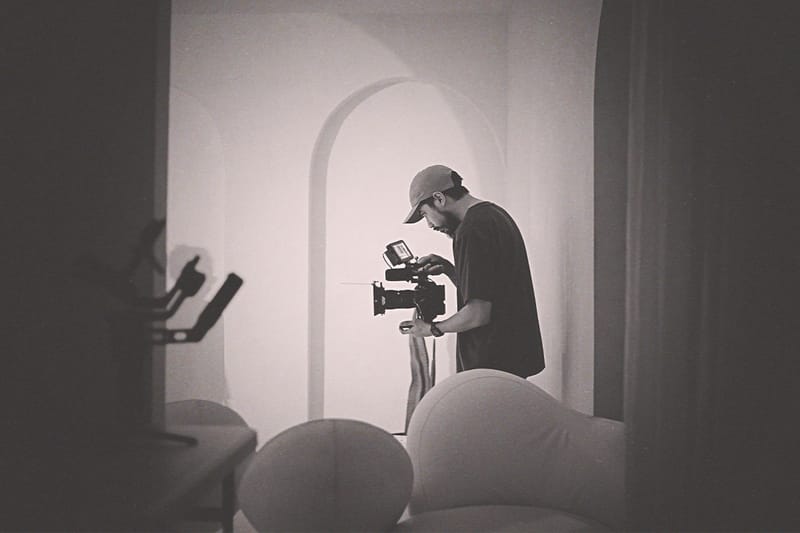 Nico Pineda3 of 3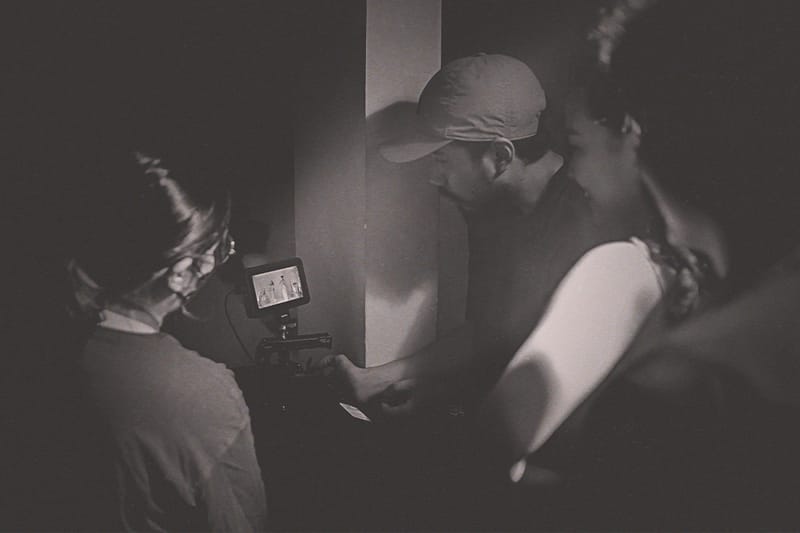 Nico Pineda
What was the biggest challenge you've had to face so far, and how did you overcome it?
Marty: Definitely the pandemic! There were no live events for almost a year and we had to find other ways to pay the bills. Money aside, going to shows (even when I wasn't working on them) always helped me feel that sense of belongingness and connection, and suddenly it was just gone. It was during this time that I started shifting and working on videos with Andrew. Even without the live events at first, we were able to at least work on music videos, recorded performances or even commercials.
Andrew: Self-doubt is my biggest enemy. It took a while for me to overcome it and it still affects me today, but what helps is looking back at how I started and seeing the progress I've made so far.
What is one thing about your job that most people would find surprising?
Marty: It's not really all that glamorous. Covering a festival means walking around for hours regardless of the weather conditions, all the while lugging around heavy camera equipment. Sometimes, clients also require you to submit the final photos the next day, which means you'll have to edit through the night and sleep at around 7 a.m..
Andrew: It's ridiculously tough. There's a lot of hard work involved — hours and hours of studying and experimentation. This type of job requires you to be ready for anything. Something will always go wrong during a shoot day and you have to come up with solutions on the spot. That's where the studying pays off.
Is there a secret to career longevity in this industry?
Marty: Be authentic to yourself, and always be nice to people around you.
Andrew: One, Don't be an as*hole. Two, there will always be someone better than you, so focus on yourself and the work will follow.
There's a lot of hard work involved — hours and hours of studying and experimentation. This type of job requires you to be ready for anything.
What are some habits you follow regularly to always maintain a good headspace for work?
Marty: Getting at least seven hours of sleep and working out regularly.
Andrew: I think I've mastered the art of spacing out. It helps me let my thoughts fly freely.
What does a day off look like for you?
Marty: Waking up a little bit later than usual, squeezing in a short workout and binging a new TV series or movie.
Andrew: I genuinely enjoy studying, so I still end up watching videos of my favorite cinematographers online even on my days off. But I can also spend a good amount of time on my favorite PS5 game.
How do you see your job evolving with the music industry in the next five years?
Hopefully, bigger projects! We'd love to go on an international tour or even work on a full-length documentary of one of our favorite artists.
If not music, what would you be doing?
Marty: Working at NGOs with causes that are important to me.
Andrew: I'd open a coffee shop.
Stay tuned for more features with music industry professionals — from managers to sound engineers, stagehands and others; the people who make the music world go round without standing behind a microphone.
Source: Read Full Article