Some watches have their moment in the spotlight, but ICONS are still fresh decades later. As part of a new series, HYPEBEAST looks into the continued relevance and significance of these cornerstones of watch collecting.
---
The Rolex Submariner is arguably the most recognisable watch on the planet, a design that, in the 68 years it has been around, has long-since crossed over into mainstream public consciousness and spawned an entire industry of copycats, trading off of its famous tool watch silhouette.
Long before the Submariner arrived in 1953 (it was officially unveiled at the Basel Watch Fair in 1954), Rolex founder Hans Wildorf had been working on waterproofing his watches at a time when few manufacturers could even keep dust out. The result was Rolex's famous Oyster case in 1926.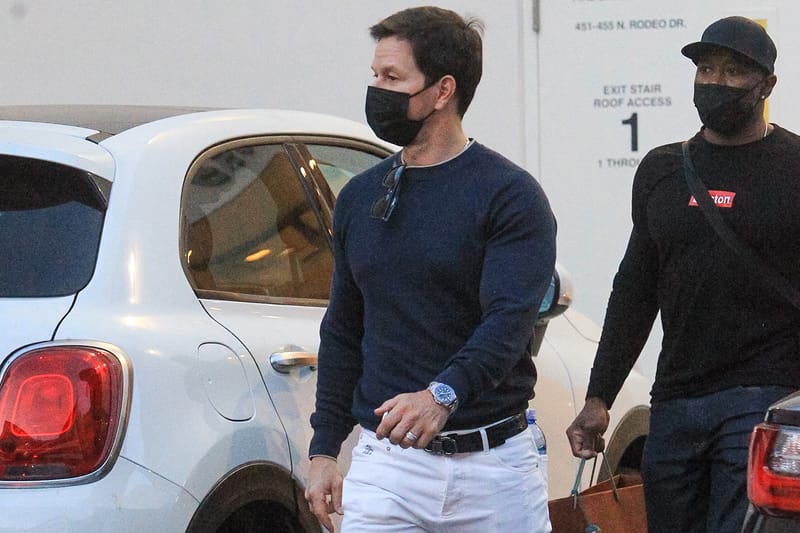 Mark Wahlberg Spotted in Los Angeles Wearing a Rolex Submariner "Cookie Monster" last year.
In one of the earliest examples of watch brands signing up athletes as brand ambassadors, Wilsdorf put a Rolex Oyster on the wrist of Mercedes Gleitze, a British swimmer who would go on to become the first woman to swim the English Channel. While her first attempt resulted in failure due to bad weather, the Rolex survived intact. Wilsdorf broadcast his success with a front page advertisement in the newpapers, which spread the Rolex name around the world.
But it was the rise of scuba diving as a pastime in the early 1950s, following Jacques Cousteau's development of the Aqualung, that saw Rolex move to develop a dedicated diving watch.
London-based Rolex expert and watch collector, James Dowling (@misterrolex) explains: "That led to greater demand for a watch that you could use underwater, not so much for telling the time, but for keeping track of your air supply and your decompression times."
"The early users, up until the mid-60s, didn't really worry about decompression times because people didn't dive very deep, people went down 10, 15 or 20 feet. It's only when you go down deeper that you have to worry about decompression. So what you wanted was a watch with good underwater visibility and you could use the bezel, essentially, as a stopwatch."
View this post on Instagram

A post shared by James Dowling (@misterrolex)
Normally timing an event requires a chronograph, but chronograph pushers were (and to a point still are) notoriously difficult to waterproof. Even today with screw-down pushers and triple gaskets, chronographs that you can start, stop and reset underwater are far from common. So Rolex looked to its Turn-o-Graph, a model introduced the previous year, that introduced a simplified approach to timing.
The method required none of the complicated watchmaking found inside a chronograph, instead using the now familiar external rotating bezel, that could be aligned with the minute hand to time events. Most importantly it could be used underwater and kept the number of holes in the watch's case to a bare minimum.
The first Submariner, the Ref. 6204, had few of the characteristics we associate with today's Submariner. It arrived with a 37mm stainless steel case, pencil hands and no crown guards in sight. Despite not carrying a depth rating on the dial, Ref. 6204 was guaranteed down to depths of 100m, while Rolex's own advertisements at the time claimed it was good for 200m.
View this post on Instagram

A post shared by ☢️Good is not Enough☣️ (@awcollector)
During the first six years of the Submariner's existence it went through a series of rapid changes, trying out a number of different configurations, including borrowing the Explorer's 3/6/9 dial layout, before the Ref. 5512 essentially set the Submariner template in 1959, one that has remained largely unchanged since then.
"Rolex are like Mercedes," says Dowling. "They evolve; the watch that comes out one year is going to be a very gradual evolution of the one that came out the previous year, which is another gradual evolution of the one from the year before that."
"It's still possible to have an oldish Rolex that still looks new if you've taken care of it. If you've got a 10-year-old Omega Seamaster, it's not going to look like today's Omega Seamaster in any way, shape or form."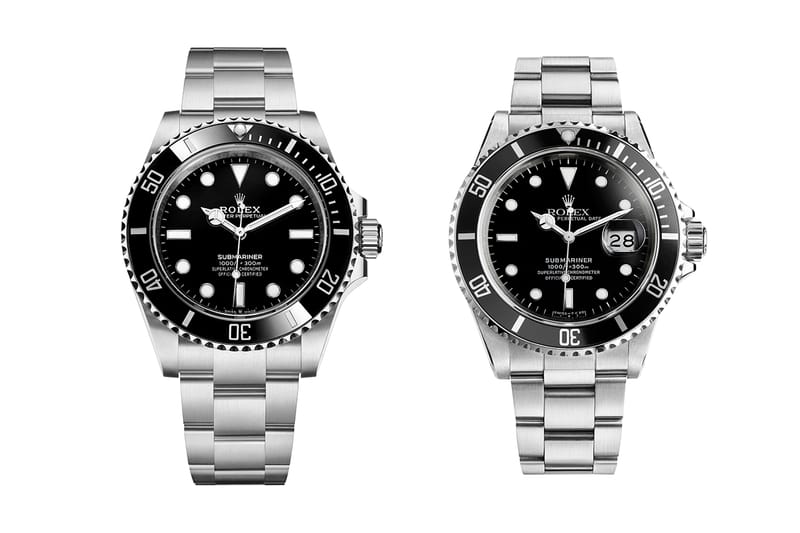 A 2020 Rolex Submariner, left, next to a model from 1984.
While the look has remained largely the same, the materials and manufacturing have improved beyond recognition, with the Submariner now boasting a depth rating of 300m over the original 100m.
But there is another reason for the unwavering desirability of the Submariner, something those in the market for any of the major steel sports watches will know all too well.
"Everyone wants what they can't have. All of the sports watches have always been niche watches for Rolex and I think that's part of the reason they are so desirable. Rolex have never made them in the quantities that they could sell them. You can see it in the value of watches on the secondhand market, the popular watches that they never really made enough of, like the Submariner and Sea-Dweller, all sell for a premium but you can pick up a GMT pretty much anytime you want, they sell for a little bit over retail but not much," says Dowling.
Rolex has kept things interesting for collectors over the years, in its own "long-game" way, introducing splashes of color in runs that last for years at a time, rather than entering the quick-fire, limited edition game. Most recently the 18k white gold Smurf, with blue dial and bezel, was introduced in 2008, followed by its all-green steel counterpart, the Hulk, in 2010. Both models were eventually replaced with scaled-back successors opting for black dials; the 126619LB Cookie Monster and the Kermit, which in turn was replace by Cermit.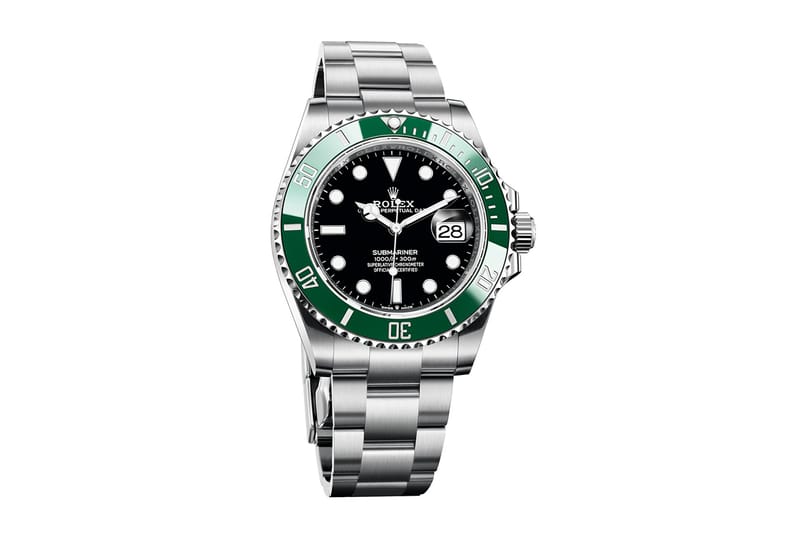 2020 Rolex Submariner Date
Of course, it hasn't hurt the Submariner's fortunes to have featured heavily in the longest-running movie franchise of all-time either, an association that began when the model was still in its first decade and lasted well into the 1990s.
Before James Bond became a dyed-in-the-wool Omega man in 1995's Goldeneye on the wrist of Pierce Brosnan, the world's most recognisable spy was a Rolex man (with notable mentions to Seiko, Pulsar and Gruen along the way too).
When Bond debuted onscreen in 1963's Dr. No, Sean Connery was wearing a Submariner Ref. 6538 Big Crown, thought to have come directly off of the wrist of legendary Bond producer, Cubby Broccoli, as a loaner.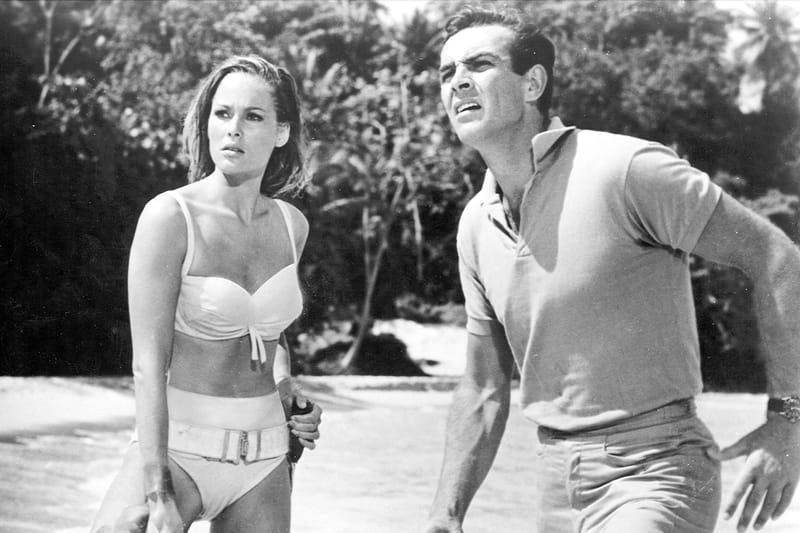 While Bond author and former Naval Intelligence Officer Ian Fleming, called his character "a compound of all the secret agents and commando types I met during the war" he imbued Bond with his own particular tastes, from the food he ate to the copious number of cigarettes he smoked, and Fleming wore a Rolex.
In the books Fleming only ever mentioned that Bond "wore a steel Rolex with a steel bracelet."
"Fleming himself wore a 1016 Explorer," Dowling adds. "In one of the books Bond takes the watch off his wrist and uses the bracelet as a knuckleduster with the watch in the palm of his hand and the way [Fleming] describes the watch, it sounds like it was his Explorer."
So the fact that Bond wore a Submariner in six films, despite it being a solid choice for a spy, is almost certainly down to the fact that Broccoli was wearing one during filming.1 of 3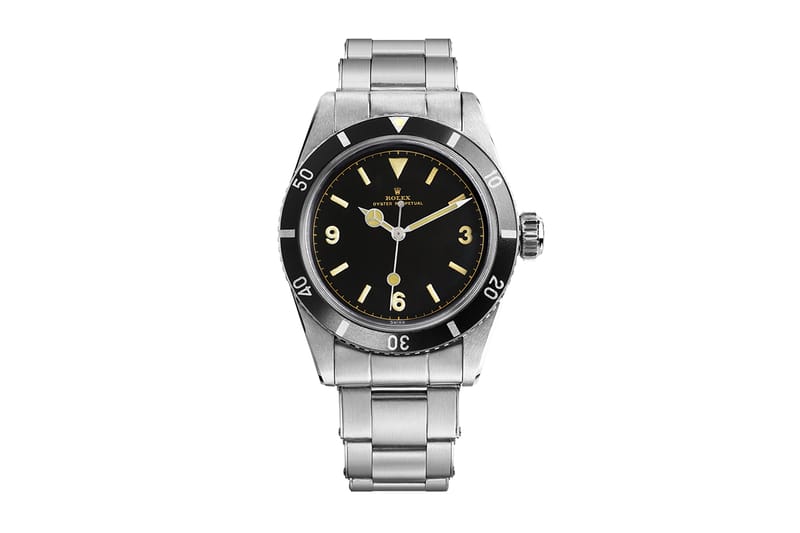 Rolex2 of 3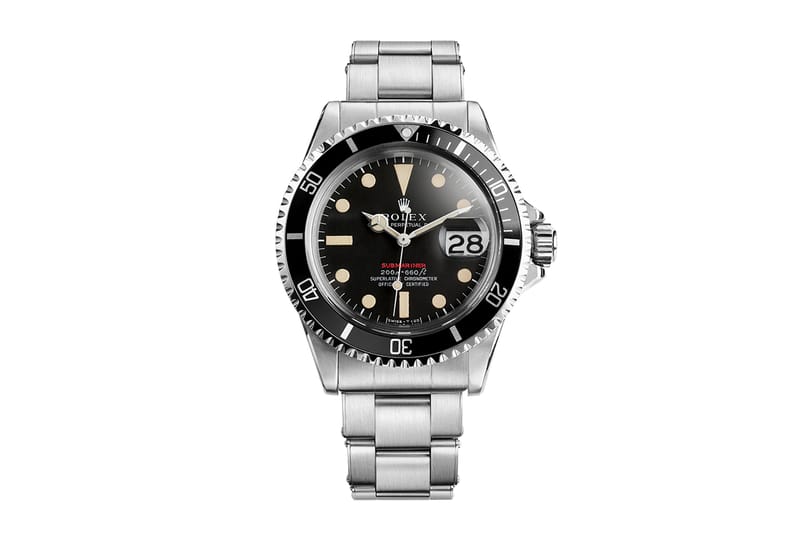 Rolex3 of 3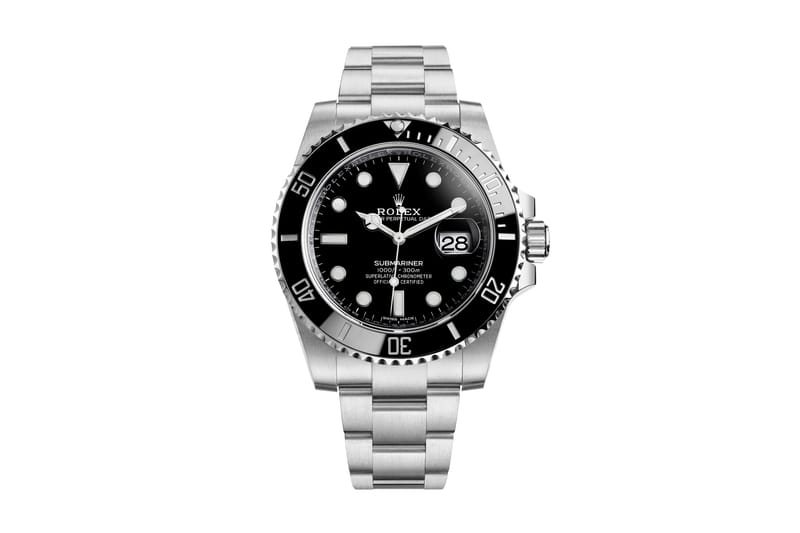 Rolex
Bond is not the Sub's only high profile fan though, the model has been seen on the wrists of musician, actors and athletes throughout its seven decade run, but almost always in its original form and worn because of its long-standing credibility. That's not to say iced-out, modified Subs don't exist, but there are other Rolexes better suited to the treatment.
There is also something to be said for coming first. The Submariner kickstarted a complete revolution in how people viewed watches, making tool watches desirable for their utilitarian aesthetic.
"As far as people are concerned Rolex invented the diving watch," adds Dowling. "You can argue whether they did or they didn't, whether it was them or Blancpain, who cares? What matters is what people believe and most people believe that Rolex did it."
Source: Read Full Article