At LVMH Watch Week, Hublot has dropped a selection of vibrant and classic timepieces. From various Big Bang models rendered with rainbow gems, tinted sapphires, and icy carbon builds to Classic Fusion watches with extensive sizing.
Spirit of Big Bang Tourbillon Carbon Sky Blue
1 of 5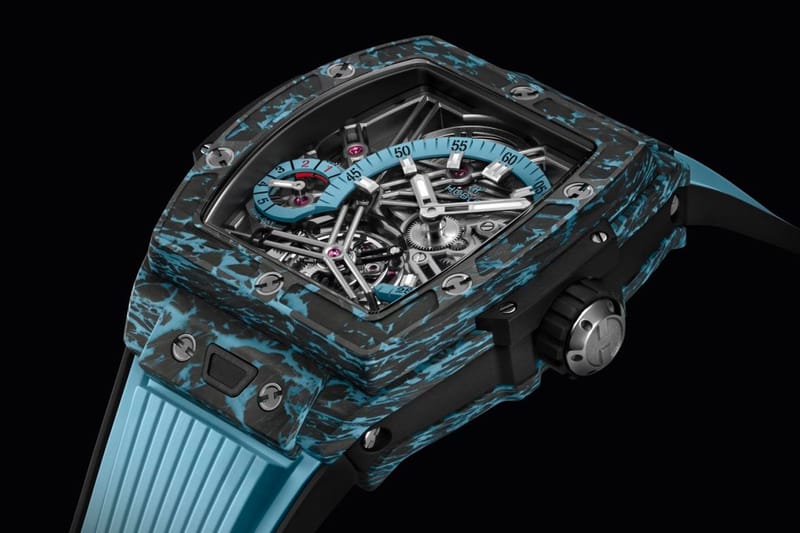 "hublot"2 of 5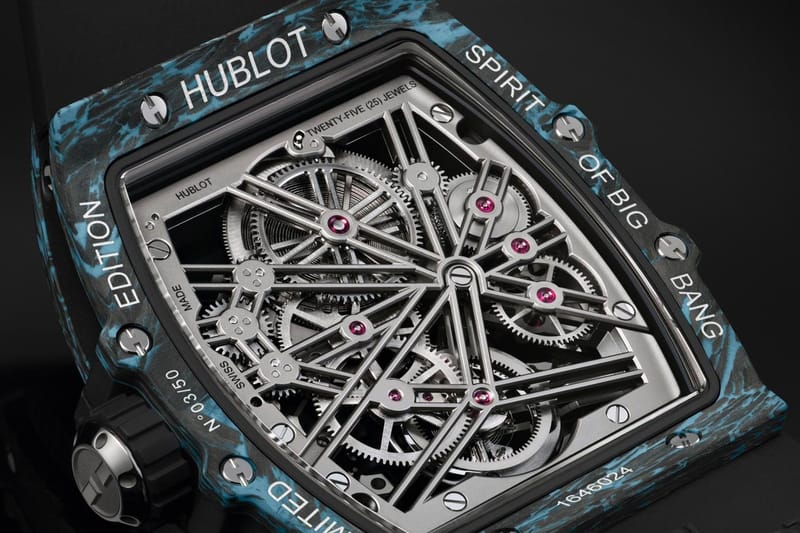 "hublot"3 of 5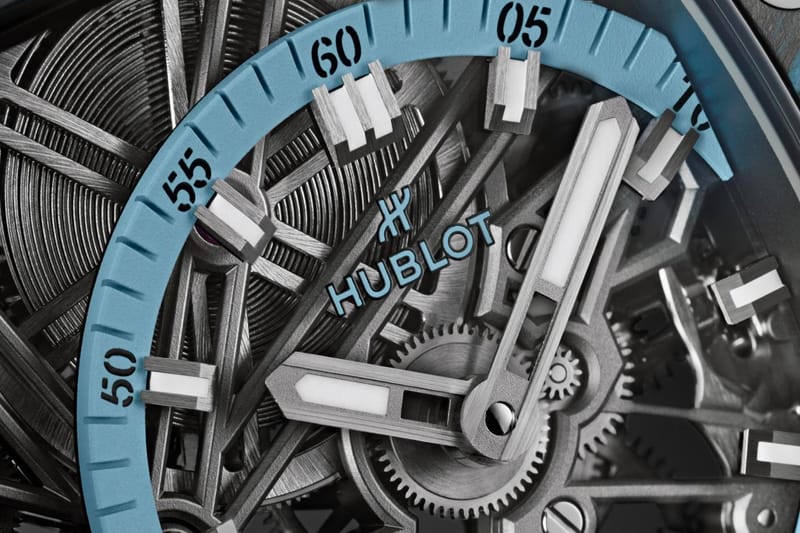 "hublot"4 of 5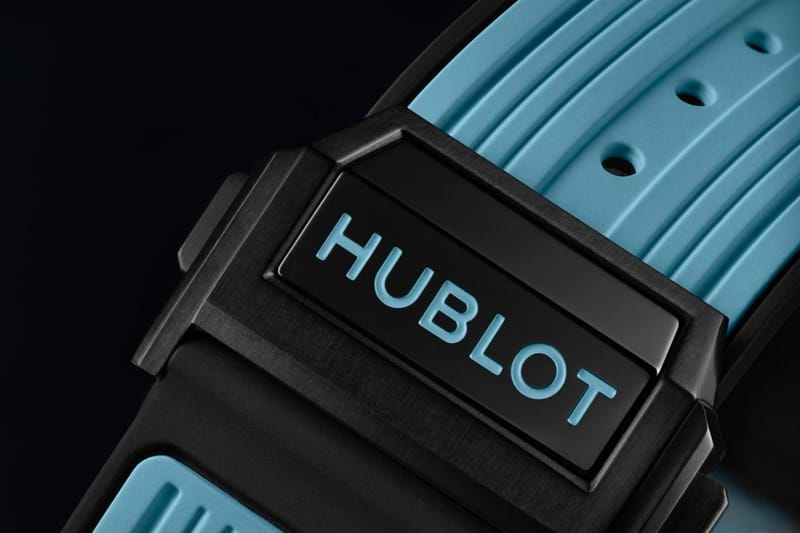 "hublot"5 of 5
"hublot"
Made of ultra-lightweight and torsion-resistant carbon fiber, the case and bezel are also blended with micro-glass fibers to give the watch a unique color and pattern. Its HUB6020 manual-winding skeleton tourbillon movement is fully in view through the watches' sapphire crystal dial. Launching soon as a 50 pieces limited-edition, the Carbon Sky Blue Watch will be retailing for $100,000 USD.
Spirit of Big Bang Tourbillon Purple Sapphire1 of 4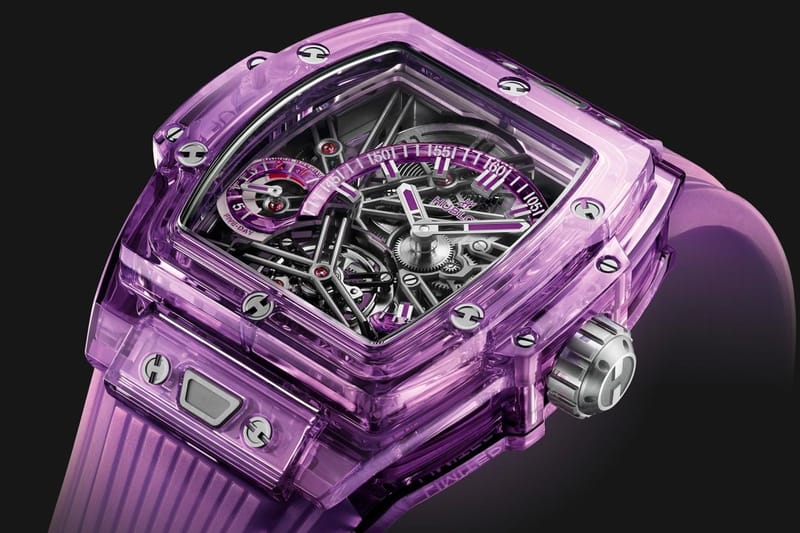 "hublot"2 of 4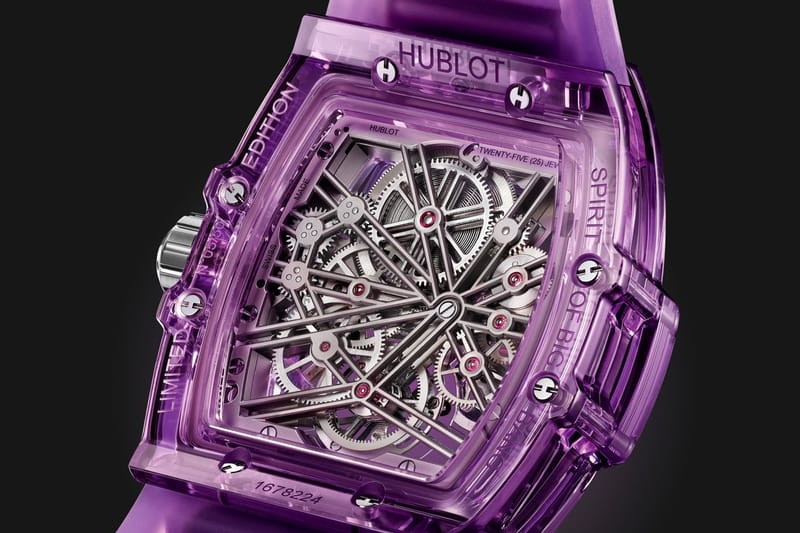 "hublot"3 of 4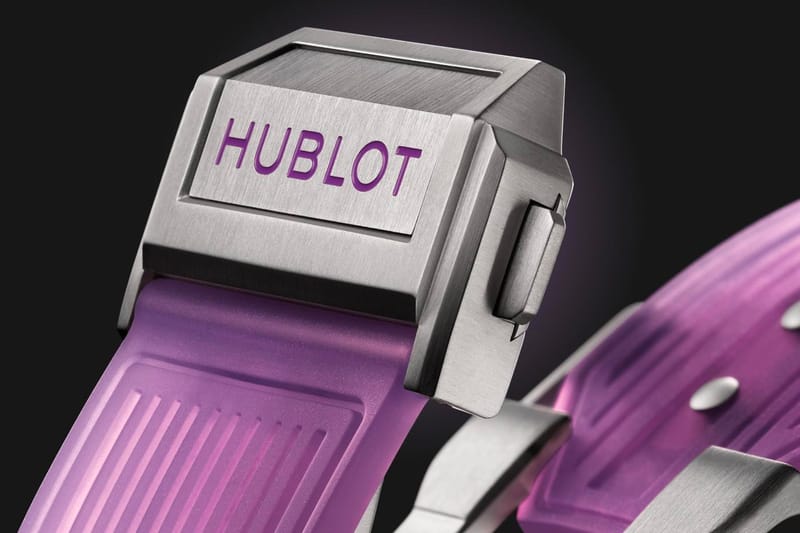 "hublot"4 of 4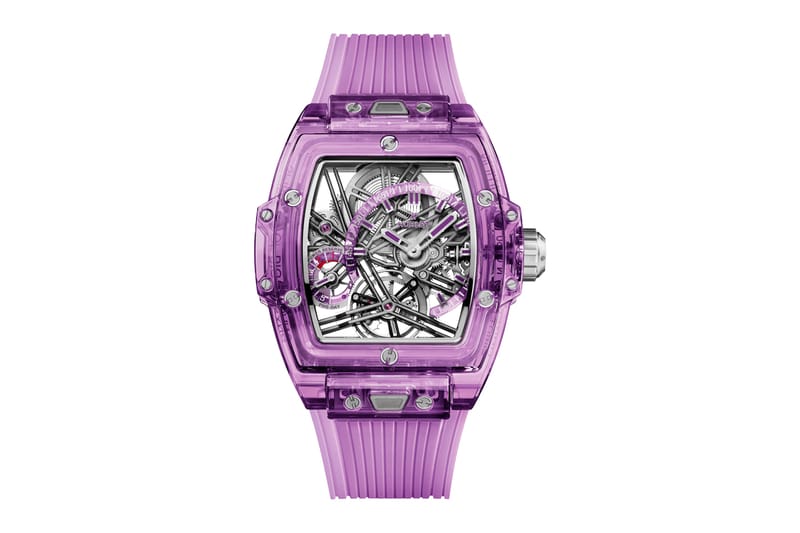 "hublot"
As Hublot engineers were seeking to find a perfect fusion between movements and cases, they developed a transparent yet robust material that simultaneously showcases the heart of the watch — synthetic sapphire. Presented in a punchy purple makeover, this iteration of the Big Bang Tourbillon features a fully polished purple sapphire crystal case, complete with matching rubber straps in a structured lined texture. Also to be released as a 50-piece-limited edition, the Carbon Purple Sapphire watch will be priced at $206,000 USD with the same technical specifications as its Carbon Sky Blue counterpart.
Big Bang Tourbillon Automatic Yellow Neon SAXEM1 of 4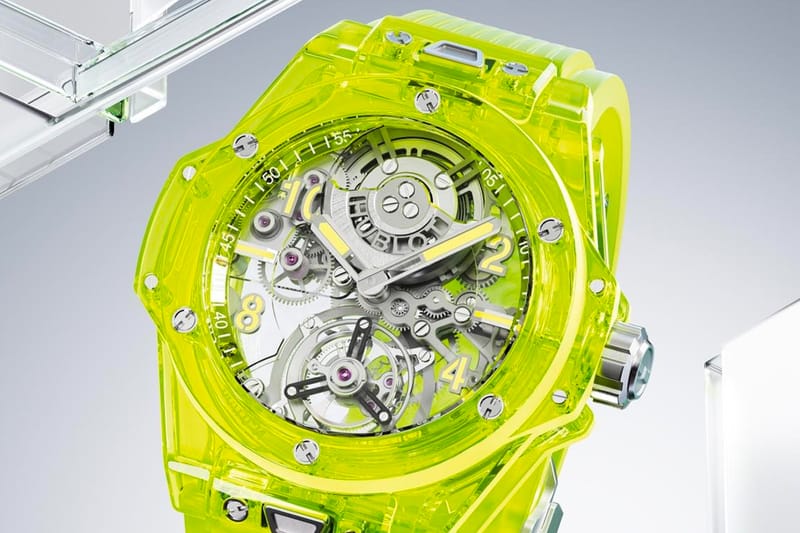 Hublot2 of 4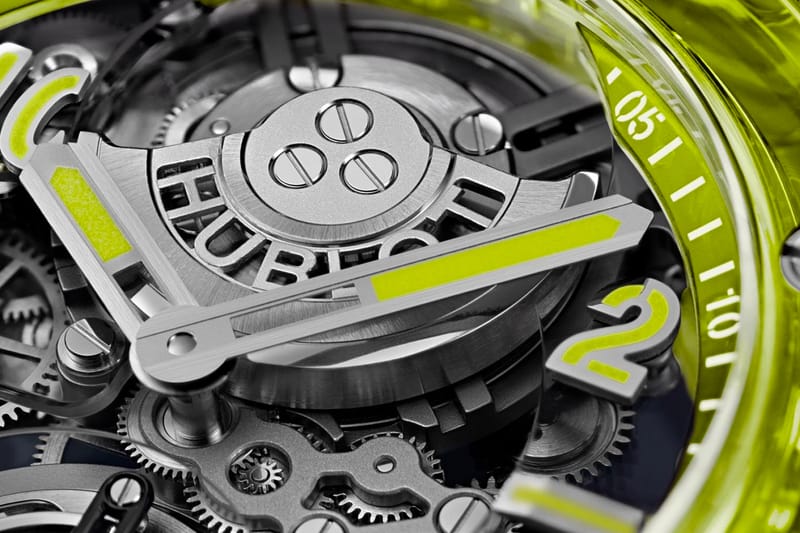 Hublot3 of 4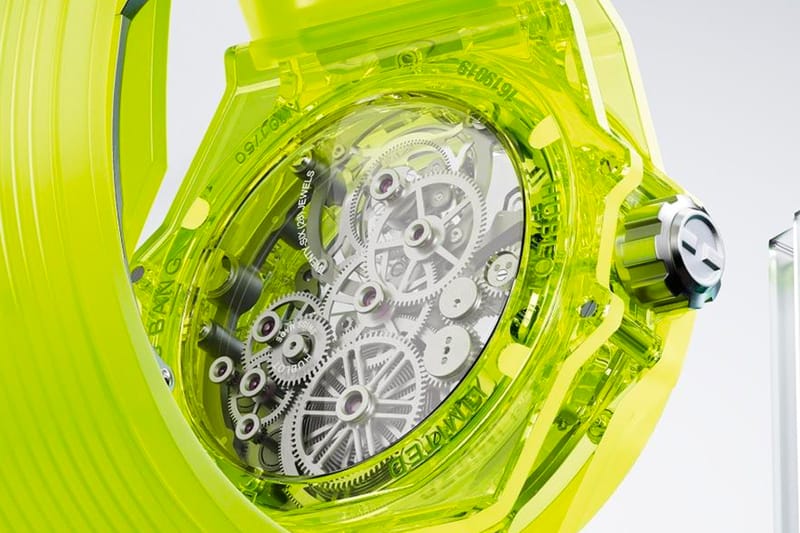 Hublot4 of 4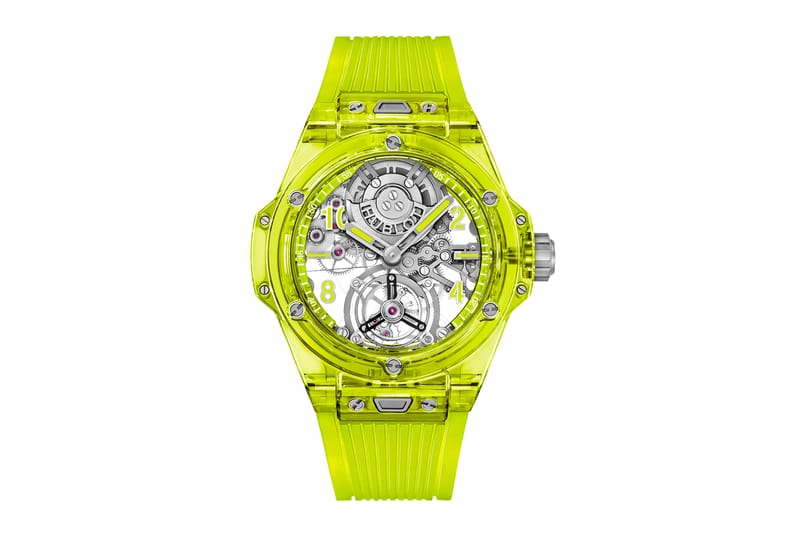 Hublot
Boasting a striking neon yellow color, this piece may seem like just another addition to Hublot's series of colorful sapphire crystal cases. The watch is in fact constructed with a type of aluminum oxide alloy called "Sapphire Aluminum oXIDE and rare Earth Mineral" a.k.a SAXEM. Often used in lasers and satellites, SAXEM is an incredibly resistant material that has never been used in any Hublot timepieces before. The 44mm watch runs on the in-house HUB6035 automatic tourbillon movement and will be launching in a limited run of 50 units for $211,000 USD.
Big Bang Unico Sorai1 of 5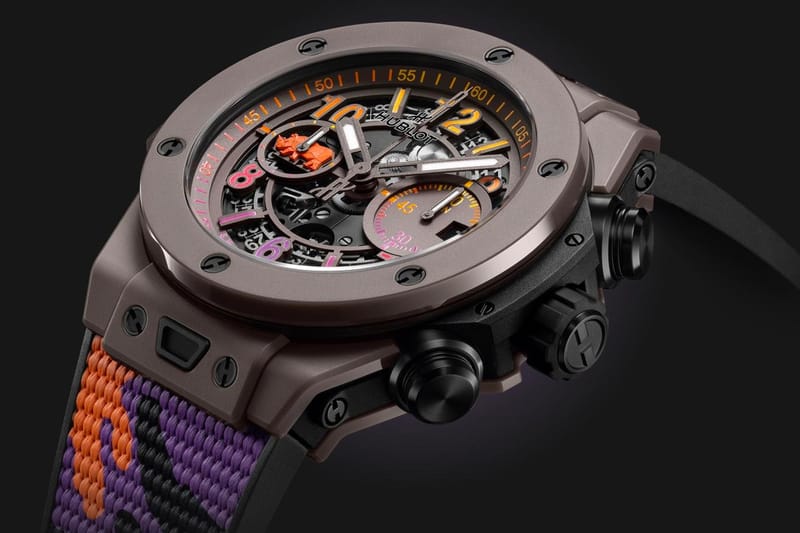 Hublot2 of 5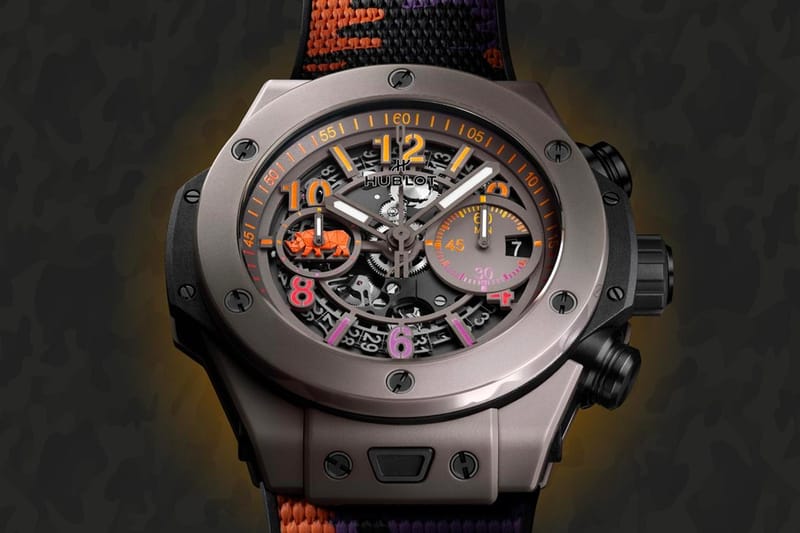 Hublot3 of 5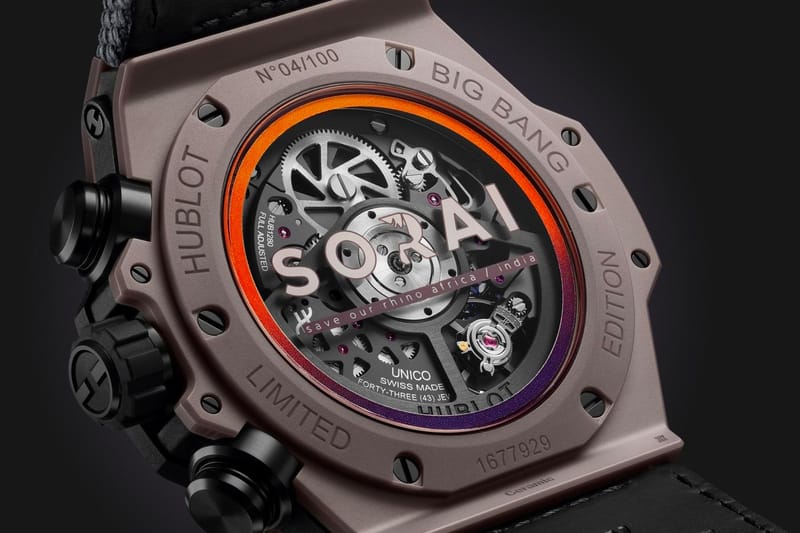 Hublot4 of 5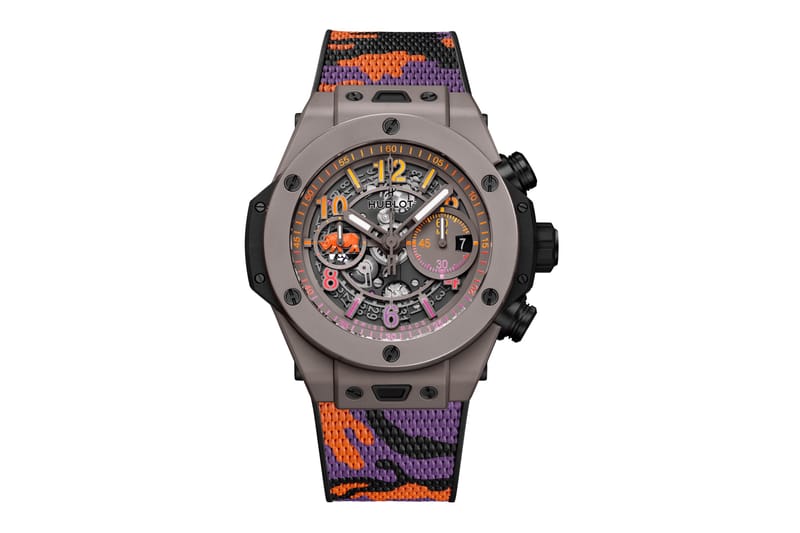 Hublot5 of 5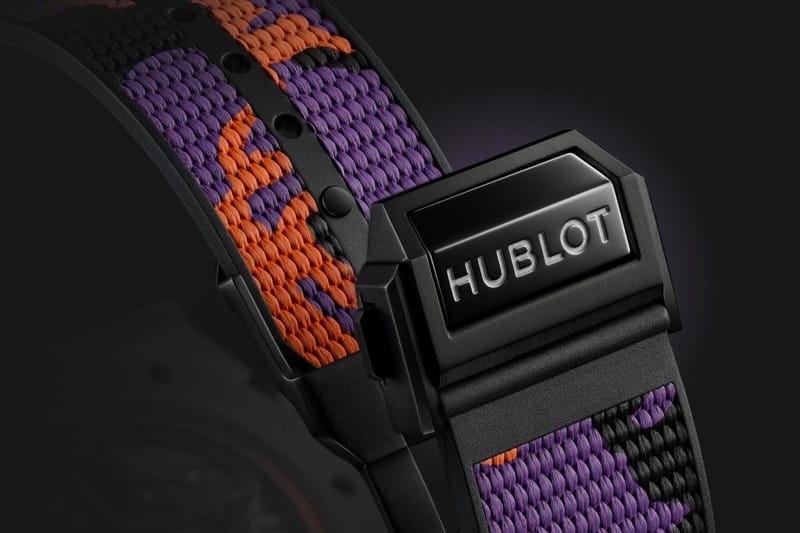 Hublot
As Hublot's third limited-edition dedicated to animal conservation, a portion of the Unico Sorai's proceeds will be donated to the Save Our Rhino Africa India organization. Outfitted with the UNICO 2 automatic calibre, the 44mm timepiece is doused in sunset-inspired colors with matching camo print or gray fabric straps. Priced at $24,100 USD in a limited production of 100 watches, the Unico Sorai is currently available for purchase as an online exclusive on Hublot's website.
Big Bang Integrated King Gold Rainbow1 of 2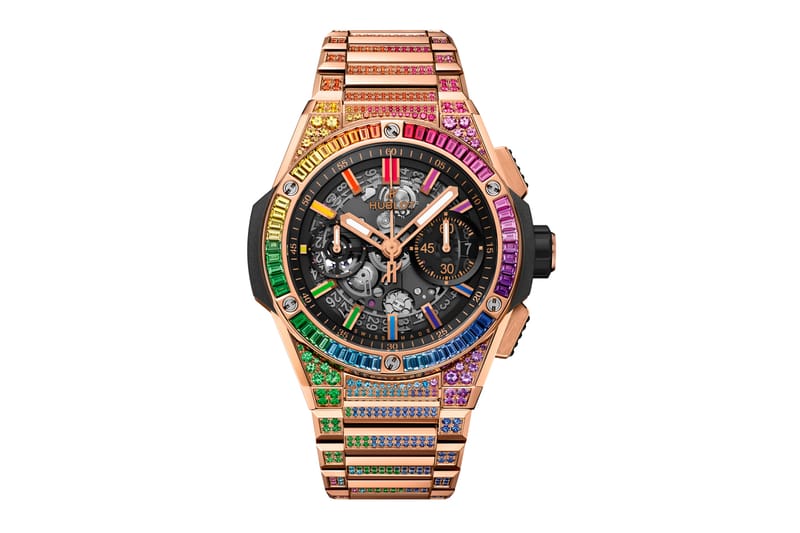 Hublot2 of 2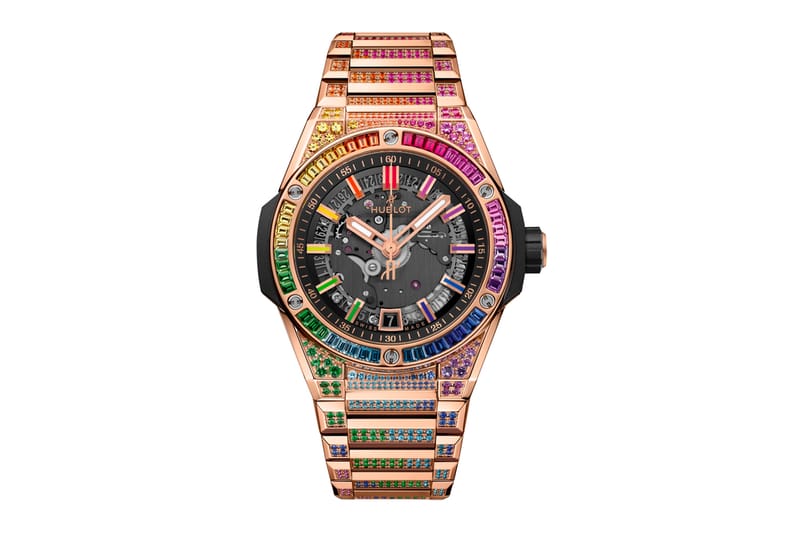 Hublot
Available in a limited-time only 40mm version, and a regular 42mm edition, the Big Bang Integrated timepieces are bedazzled with a spectrum of rainbow gemstones spanning rubies, amethysts, blue topaz, tsavorites, as well as sapphires in blue, yellow, pink, and orange. Retailing for $169,000 USD, the 42mm model is equipped with the HUB1280 UNICO chronograph flyback movement, while the 40mm watch is priced at $158,000 USD and is powered by the HUB1710 self-winding movement.
Hublot Classic Fusion Original1 of 6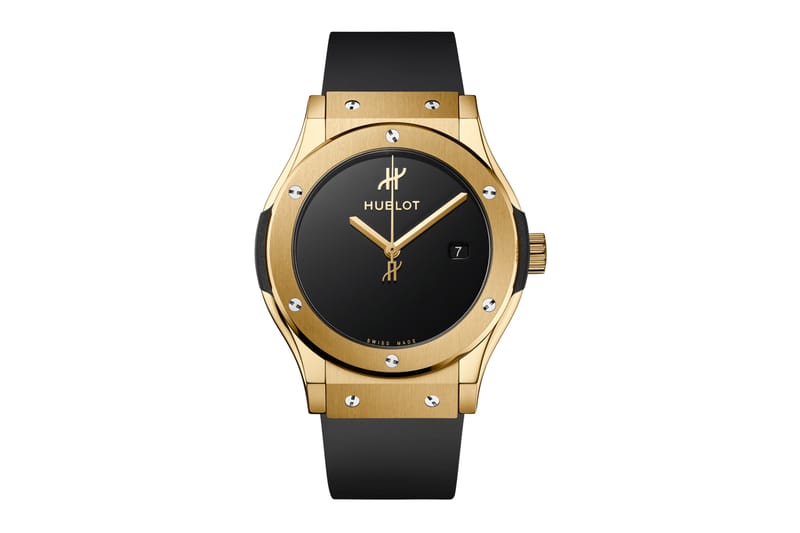 Hublot2 of 6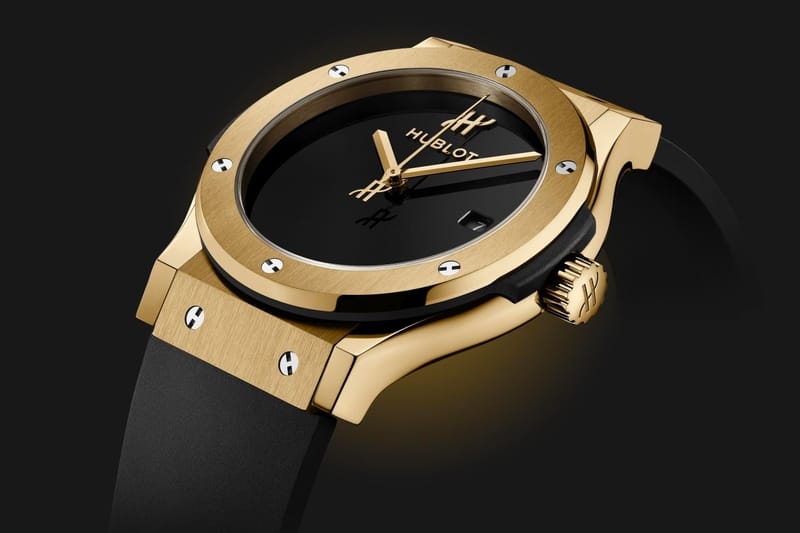 Hublot3 of 6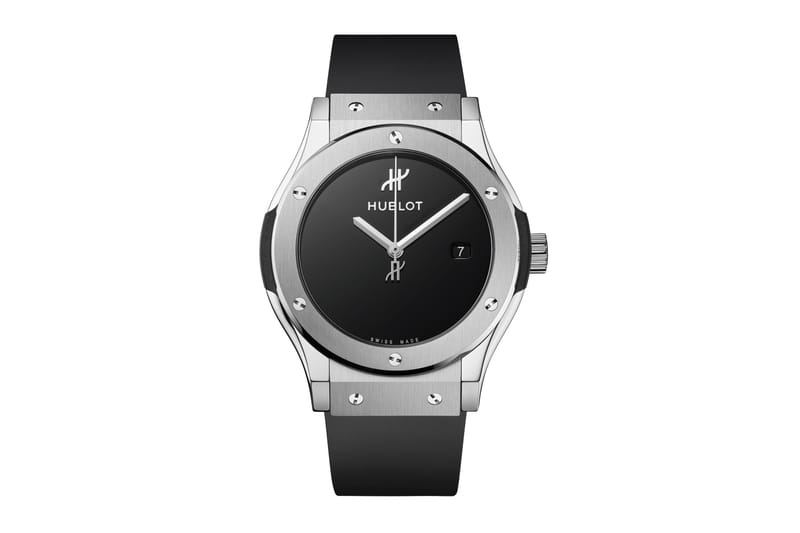 Hublot4 of 6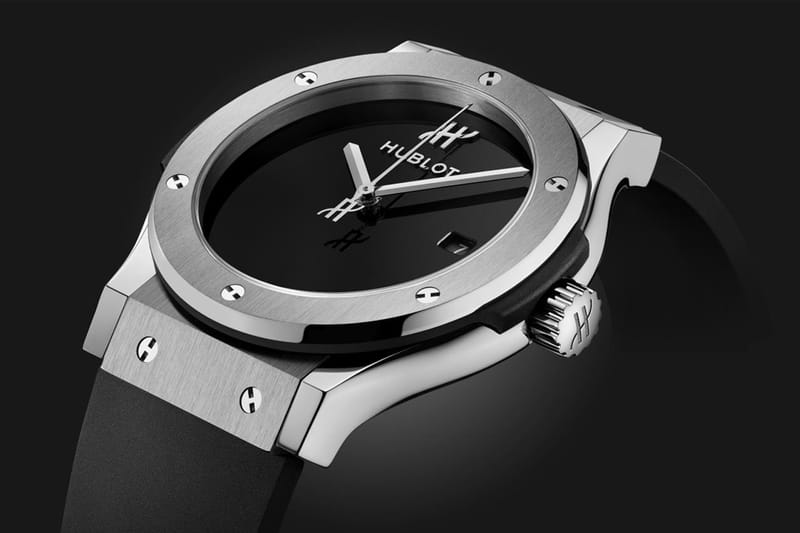 Hublot5 of 6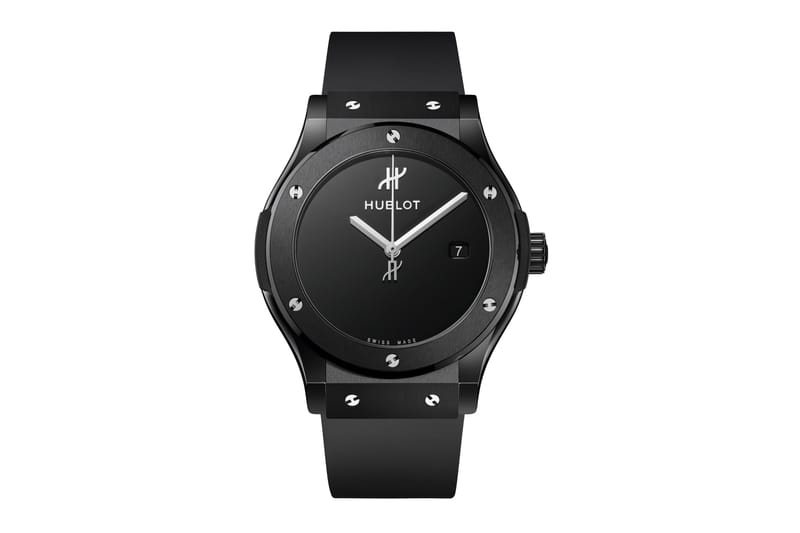 Hublot6 of 6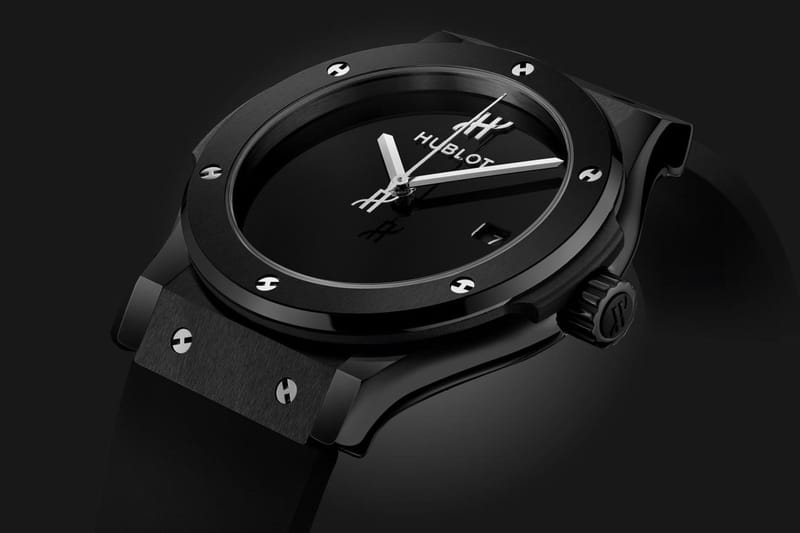 Hublot
Hublot revisits its iconic Classic Fusion Original in 33, 38, and 42mm sizing, with each available in yellow gold, titanium, and black magic ceramic. Each model features a minimalistic polished black dial and matching rubber straps. The 38mm and 42mm versions incorporate the MHUB1110 automatic movement with up to 42 hours of power reserve. Meanwhile, the 33mm watches run on the HUB2913 quartz movement. The assortment of Hublot Classic Fusion Original timepieces is priced between $6,500 to $24,100 USD.
The lineup of timepieces will be available for purchase via Hublot and its official distributors. Head over to Hublot's website for more information.
Check out TAG Heuer's assortment of novelties for LVMH Watch Week here.
Source: Read Full Article