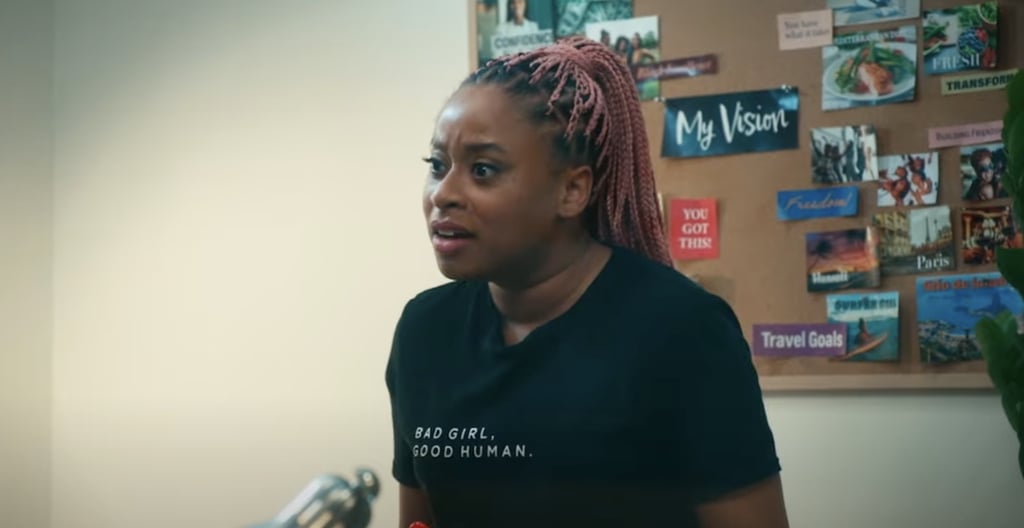 "Everything's Trash" but Life Is Still Good in the Trailer For Freeform's New Comedy

There's a new comedy heading to Freeform with "2 Dope Queens" cohost Phoebe Robinson as its leading lady. In "Everything's Trash" — a TV adaptation of Robinson's 2018 book of the same name — the bestselling author stars as outspoken podcast host Phoebe, a 30-something-year-old looking to make her mark while sorting through her broke, yet delightfully messy life.
According to Entertainment Weekly, the collection of essays-turned-TV-series — written and executive produced by Robinson — is the star's own version of "Sex and the City." "I feel like I'm living my Black girl Carrie Bradshaw fantasy and I am here for it," Robinson told the outlet in May. "I think we're in a great time of television, especially with female women of color who are protagonists, that they can sort of be any way that they want to be. I really just wanted to lean into how I'm not trying to represent the Black community, I'm just representing my experience and the experience of the writers in the writers' room."
The trailer for "Everything's Trash," released on June 30, highlights a refreshing take on adulting with a heavy dose of witty comedy. "I am a free-spirited, young woman who wears head wraps when I'm having sex 'cause some dudes are not worth sweating them edges out over," Robinson jokes in the two-minute clip.
Get ready for more laughs because Robinson has a lot more in store for "Everything's Trash." Read ahead for everything we know about the comedy, including the cast, plot, trailer, and release date.
Source: Read Full Article