For our latest installment of Essentials, Hypebeast Korea speaks with South Korean multi-hyphenate artist Oh Hyuk. As the leader, singer, and guitarist of the indie band HYUKOH, he has had a tremendous impact both locally and globally through cross-boundary collaborations with various artists and individual projects. Oh Hyuk is also a member of 다다DADA多多, a creative collective and label that has been developing a variety of playful collaborations across apparel and F&B. Inaugurated into HB100 back in 2017 as an individual artist, he appears in Hypebeast 100 once again this year as a member of 다다DADA多多.
Behind Oh Hyuk's multifaceted career is an intriguing personal history. He was born in Korea and grew up in China where he graduated from an international school, making him trilingual in Korean, Chinese and English. He then entered the Department of Arts at Hongik University, the most prestigious school for arts in South Korea while working retail at Vans. Oh Hyuk decided to become a singer at an early age but his parents were against his dream. In an effort to convince them, he auditioned for the most prominent music agencies in South Korea and got accepted by them all, but ultimately declined them all due to creative differences — going on to form his own band. Having shown a keen sense of fashion in many different ways, he eventually captured the attention of the iconic designer, Virgil Abloh, leading to a number of collaborations.
Join us below as the 29-year-old multi-hyphenate runs us through his picks including special collaborations, personal collectibles, and musical equipment. Items such as shoes signed by Abloh and custom Matthias amplifiers show Oh Hyuk as an individual and reflect his experiences as the frontman of HYUKOH and a member of 다다DADA多多.
Maison Martin Margiela "0,10" Artisanal Military Field Jacket Tanker
1 of 2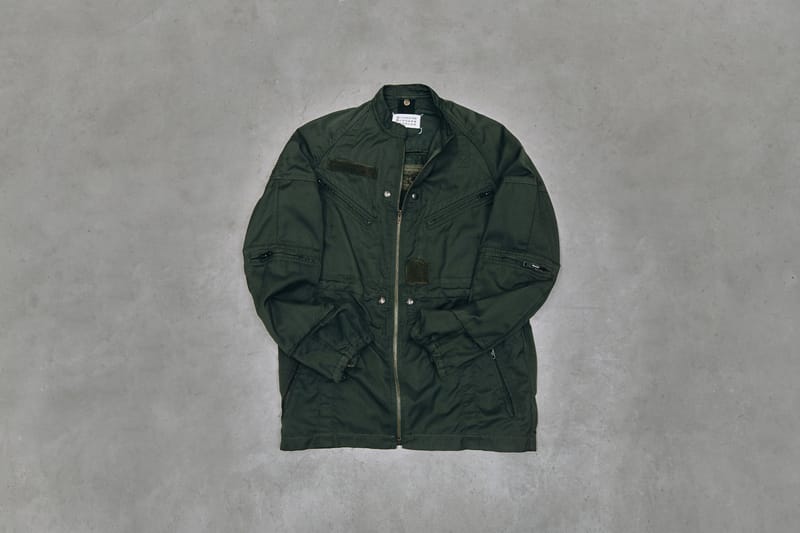 2 of 2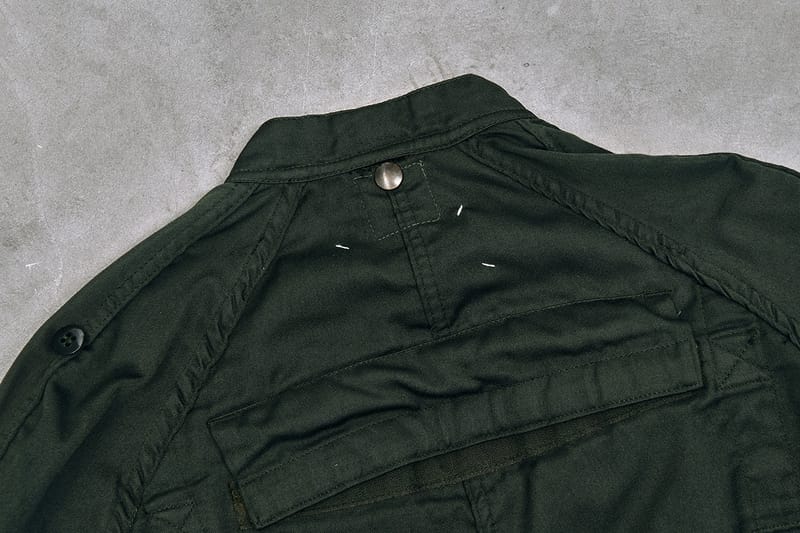 This is my favorite jacket. It's an artisanal Maison Martin Margiela piece from the early 2000s based on military field jackets. I bought it about 5 or 6 years ago at a famous Japanese vintage clothing shop called LAILA TOKIO. I carry the jacket with me whenever I travel and I've worn it so much that one of the four signature stitches under the neckline on the back has worn out, but I like it as it is now.
Shin Murayama x HYUKOH Face Mask
1 of 2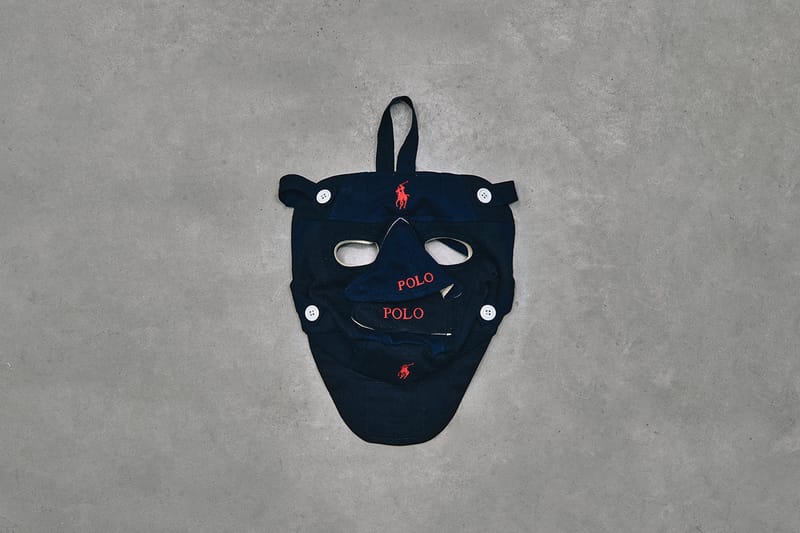 2 of 2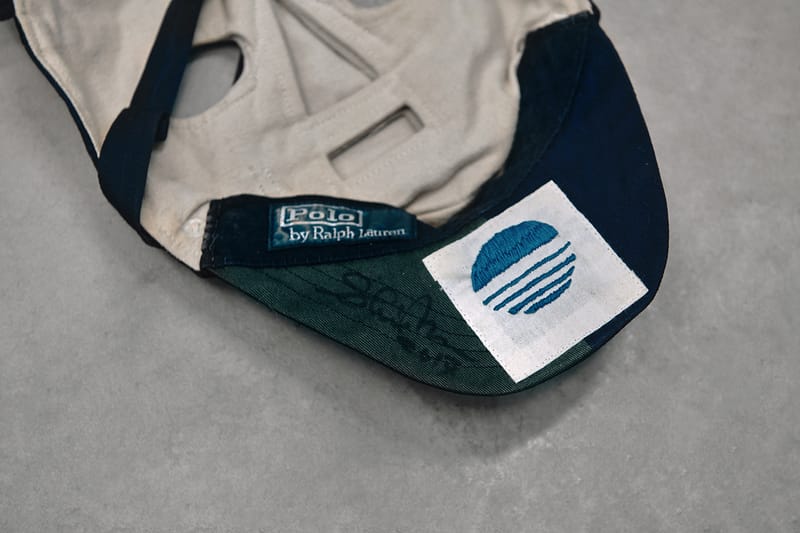 This is the work of Shin Murayama, a Tokyo-born mask designer based in New York who has collaborated with many famous artists such as A$AP Rocky and Kendrick Lamar. We worked together several times, and this mask is the first one we made together. Knowing that I like Polo, he reconstructed a Polo vintage cap into a signature mask. There are four versions for each member of HYUKOH. The design is very unique so I mostly wear it for performances or photo shoots. We worked with him again later on the outfits for through love in which Shin Murayama, Virgil Abloh, and HYUKOH worked together.
Off-White Out of Office Sneakers Signed by Virgil Abloh
1 of 2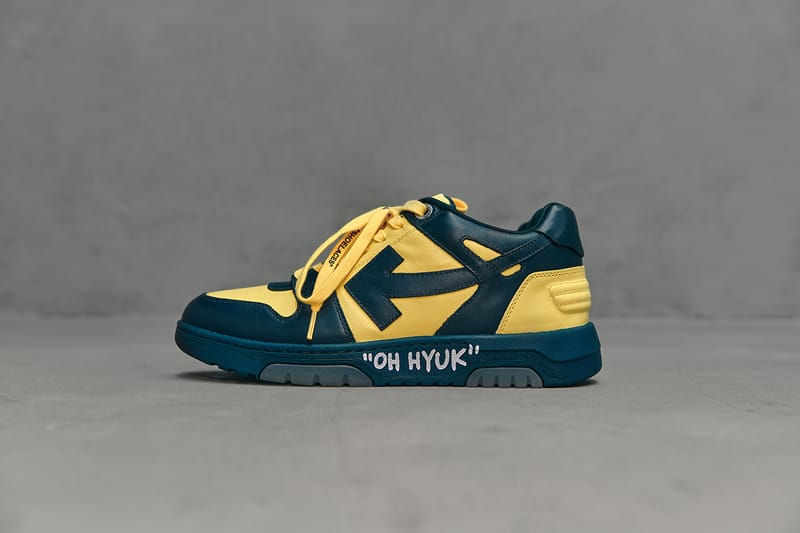 2 of 2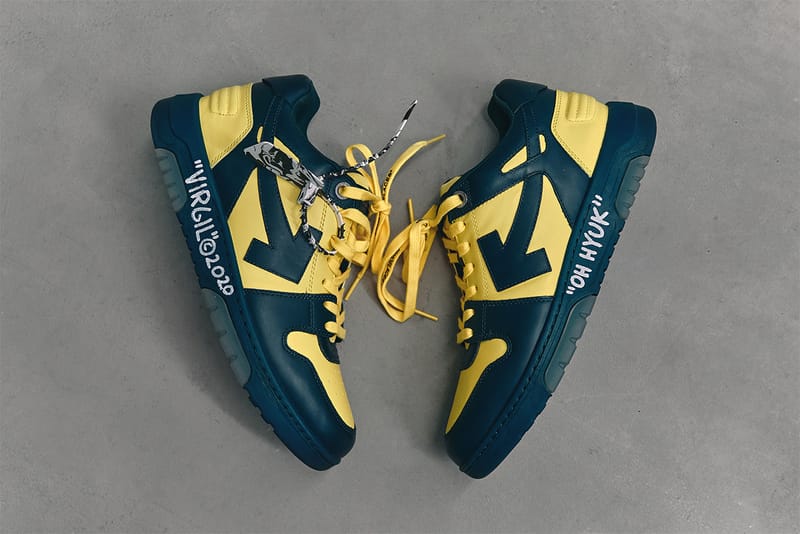 The first time I met Virgil was at Coachella in 2019. I was introduced to him at the site and he contacted me later. From then on, we started working on several projects together. I remember when our EP was released, he shouted us out. We made music for the Louis Vuitton SS21 show in Shanghai and he made the costumes for our online world tour. Each project was released at a different time, but they were carried out almost simultaneously. He also gave me special gifts, and this is one of them. I heard the news of his passing while we were working on so many things together, so I was incredibly shocked and upset of the news.
Apple AirPods Max, AirPods Pro, Teenage Engineering M–1 Headphones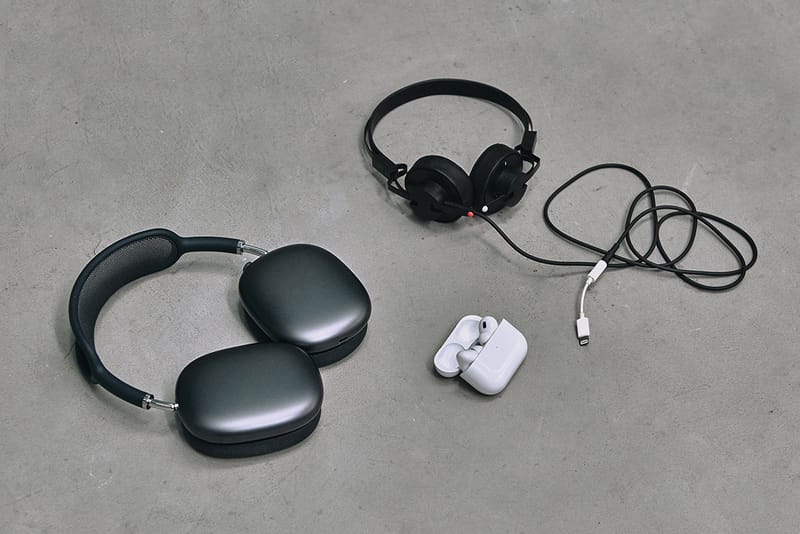 I usually use AirPods Max, AirPods Pro, and Teenage Engineering's M-1 Personal Monitor Headphones to test and monitor my music in various conditions. With popular noise-canceling headphones and earphones, I can check my music from the perspective of ordinary listeners.  With headphones from a completely different style, I'm able to check the overall volume. It all becomes a reference when adjusting the sound. The AirPods Max in particular was a gift from former Apple designer Eugene Whang, a Korean American industrial designer who played a key role in designing the AirPods Max.
Teenage Engineering Silver TX-6 Field Mixer, Cables
This little mixer is another Teenage Engineering device I use. I purchased it because I was trying to make my work environment more simple and partially because it looked so cute. Considering the size, the spec is quite impressive. You can use it as an audio interface for recordings, and every function from faders, effects to EQs is available. It also supports up to 6 channels of stereo and 12 channels of mono. It hasn't been that long since I bought it,  so I'm still studying how to use it well. I also always bring a Porter bag full of cables because I often work outside. All the cables are Teenage Engineering products too.
Apple iPad Pro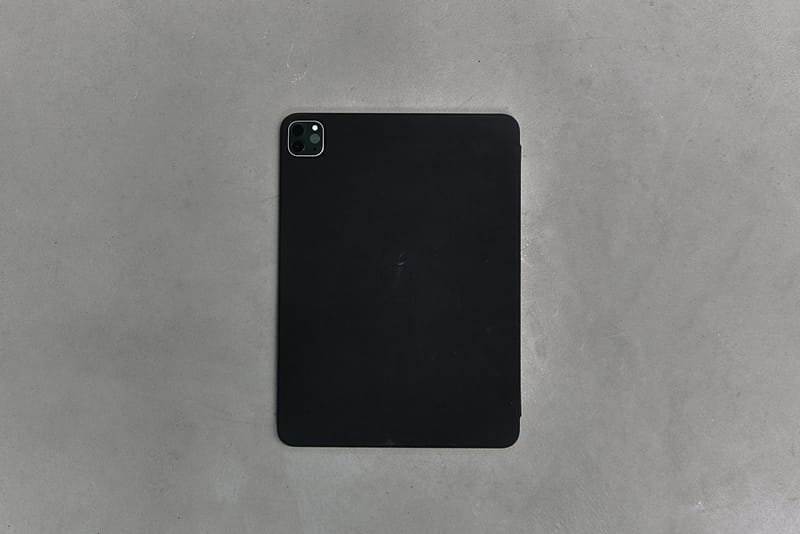 I carry an iPad instead of a laptop as a way of simplifying my work environment these days. Since the introduction of the M1 processor, the iPad is enough for most of my music works. I can do MIDI work without difficulty and even sample-based work is more intuitive and easier because it's touch-based. I mainly use three programs: Cubase, Pro Tools, and Ableton.
Tom Sachs MacBook Bag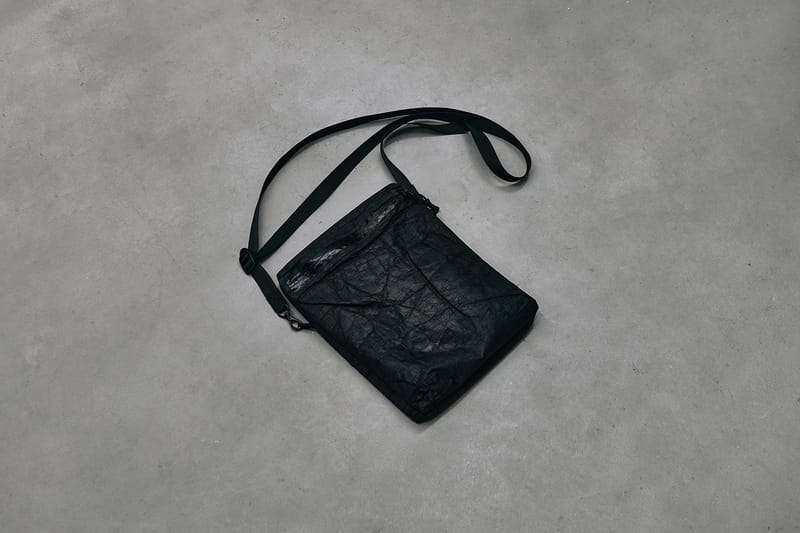 As I do design work at 다다DADA多多, I study a lot about fabrics and materials. While researching, I discovered a fabric called Dyneema which is flame-retardant, waterproof and used for ballistic armor and fishing line. Soon I found a bag made of Dyneema on the Tom Sachs website and purchased it. These days I only bring my iPad, mixer, and headphones, and they all fit compactly in this one bag, so I carry it around often.
Busan International Film Festival ID Card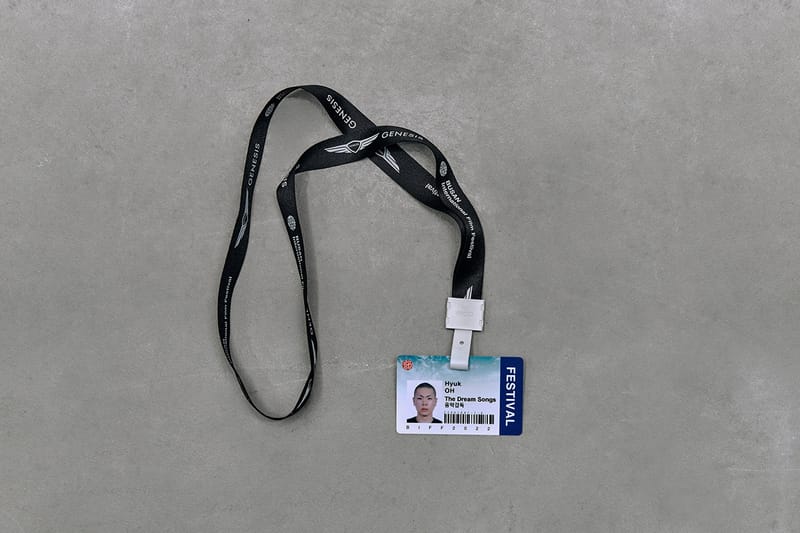 I served as a music director for a feature film titled The Dream Songs this year. DQM, who was the cinematographer and a friend of mine, introduced me to the director. As this was my first music directing experience, I had great fun and excitement. Since I am a fan of Johnny Greenwood, a guitarist of Radiohead and film music composer and have always been a film lover, I used to think 'this kind of music could be good in this scene' while watching movies. I was quite proud that I could make scores for the first time and was invited to the Busan International Film Festival as a music director. I want to do it more in the future.
Sacred Card Holder, CLAUSTRUM Ashtray
1 of 2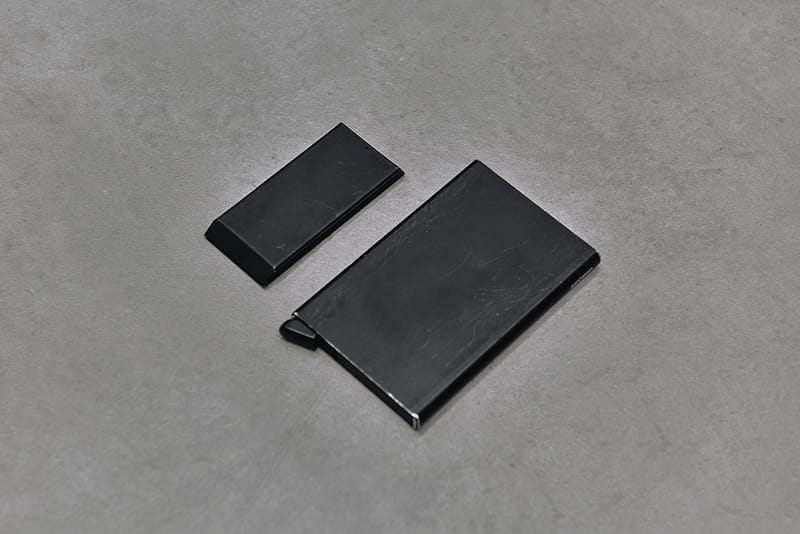 2 of 2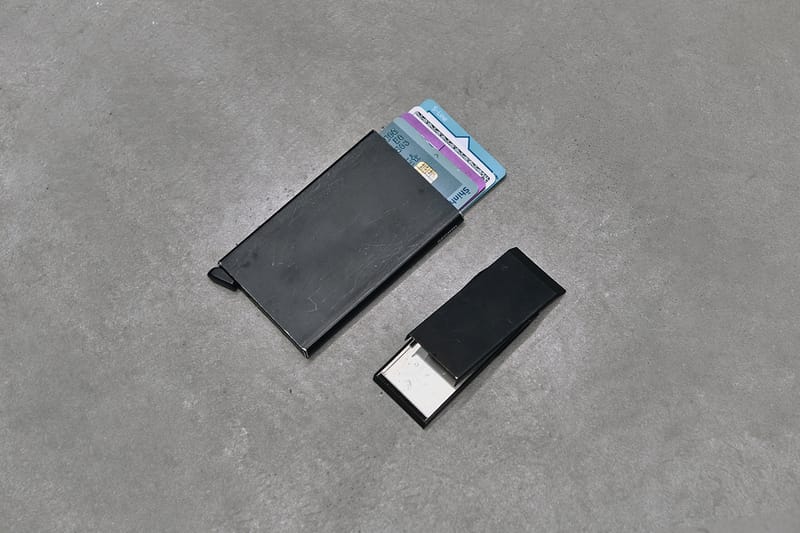 It may be difficult to identify at first glance, but these are a card wallet and an ashtray. I bought the ashtray from a shop called Eliminator in Daikanyama, Tokyo. I first visited there about six years ago. The owner is so cool and her items are unique, so we talked a lot and got to know each other. Since then, it has become a regular place I visit whenever I go to Japan. The first thing I purchased there was the ashtray.
This compact metal wallet is from a brand called Sacred, which mainly makes utility items. The first time I saw it was at Kyobo Bookstore, Korea's largest bookstore chain, and I decided to purchase it because I thought it would be great to pair it together with the ashtray which features a similar design.
Dunlop Picks, Self-made Pick Holder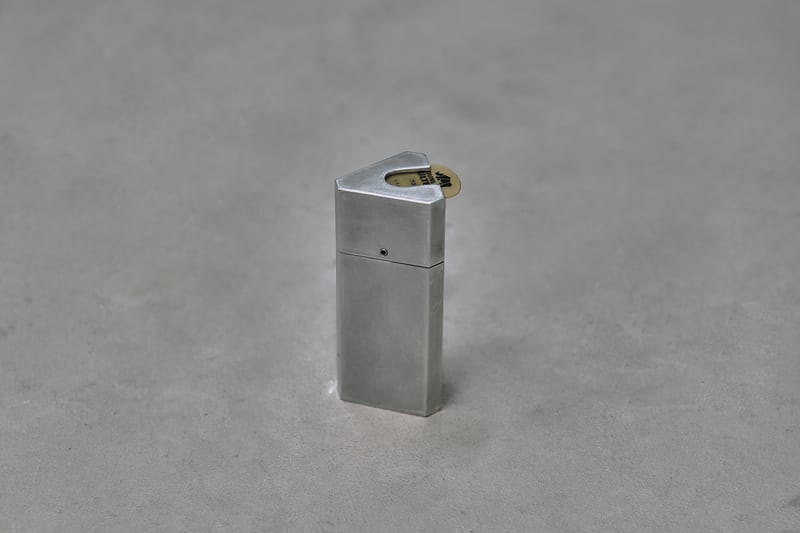 The metal pick holder was made by me and a close friend of mine 10 years ago while I was a college student. I was going to buy a pick holder at the time, but the available ones were all made from plastic and I didn't like them. I wanted a weightier metal case that fits in my hand. My close friend was majoring in sculpture, so I designed it and asked him to make it. A lump of iron was added to make it heavier. It works like a magazine. When you remove a pick from it, a new one comes up from the bottom. I use Dunlop picks — usually a 0.73mm thick pick for acoustic guitars and 1mm ones for electric guitars.
Kaweco AL Sport Fountain Pen, D'heygere Pen Charm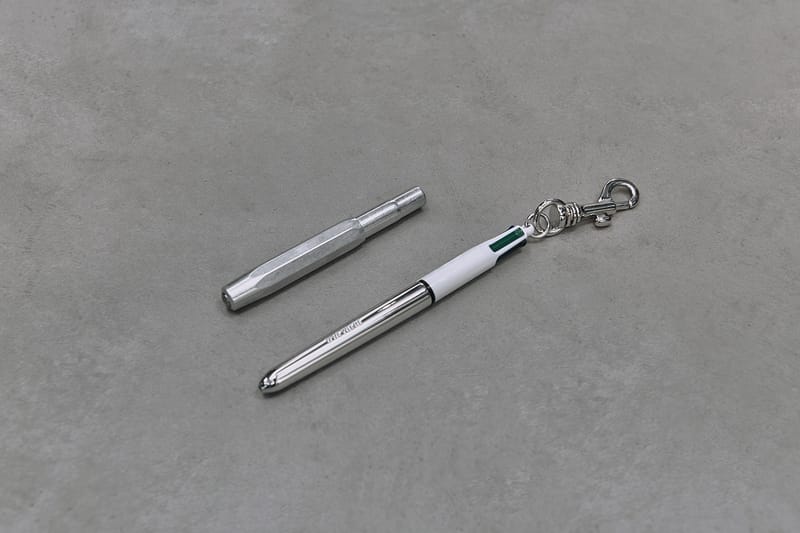 The pen on the left is made from metal similar to my pick holder. It's easy to carry and I like its weight and size. The other pen on the right is a keychain made by replacing the cap of a BIC pen with a metal one. It's made by D'heygere, a Paris based accessories brand that 다다DADA多多 collaborated with. They make unusual and fun accessories I like.
D'heygere x 다다DADA多多 Fortune Ear Cuff, Rice Necklace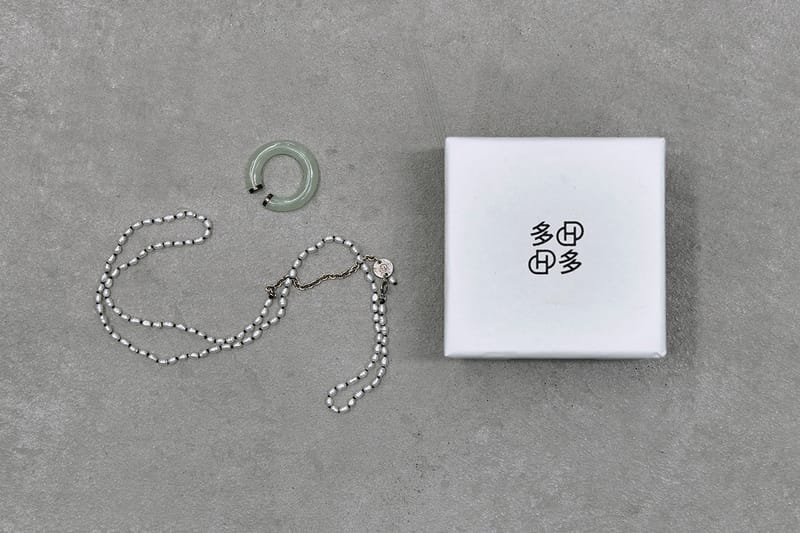 These are jewelry pieces made by 다다DADA多多 and D'heygere. I think it was a good collaboration that wittily reflects Asian elements. The ear cuff is made of jade, and after the D'heygere collaboration, we made several more collaborative items with the theme of the stone, such as [email protected] and skateboards. The necklace on the other hand, is made with rice grain-shaped pearls. I find the combination of these two themes fun.
Mexican Opal Ring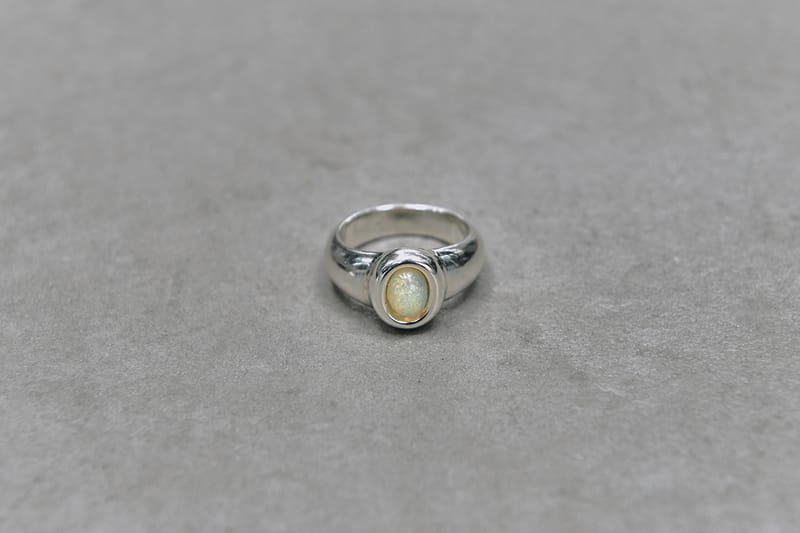 The Mexican opal in the middle of the ring has a story. I fell in love with opals when I saw a picture of a large Mexican opal a few years ago, so I went around the jewelry stores and got my hands on a rough stone. I entrusted it to an acquaintance for processing, but soon forgot about it as I got busy with world tours. After 3 years, I suddenly remembered and went to look for it. They gave me another opal with a similar design, saying they couldn't find the one I had entrusted and the opal then was commissioned to a friend who completed the current ring. It's a ring that I'm especially attached to because of the bizarre process.
Leatherman Raptor Shears, Knipex Pliers Wrench XS
1 of 2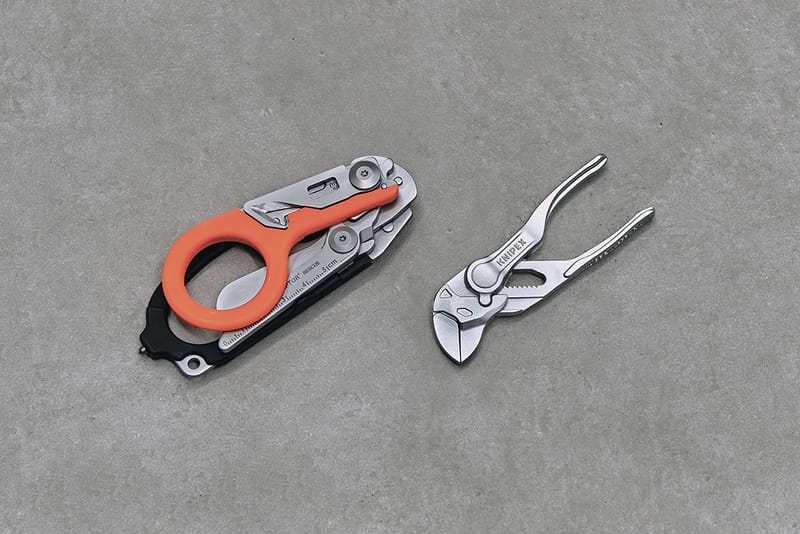 2 of 2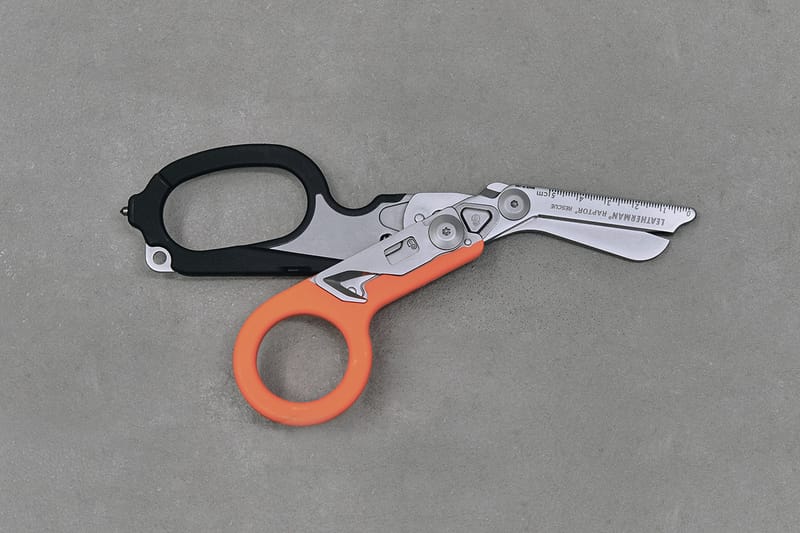 I really like tools. The one on the left is Leatherman's emergency scissors I recently bought. These are for paramedics who need to cut patient's clothes or objects in case of an emergency. I haven't been put in that situation, but I wanted to have it because the build quality was so good. The one on the right is a wrench from a German tool brand called Knipex. It's small in size, so I usually carry it around and use it when changing guitar strings.
Custom Matthias Headphone Amp
1 of 2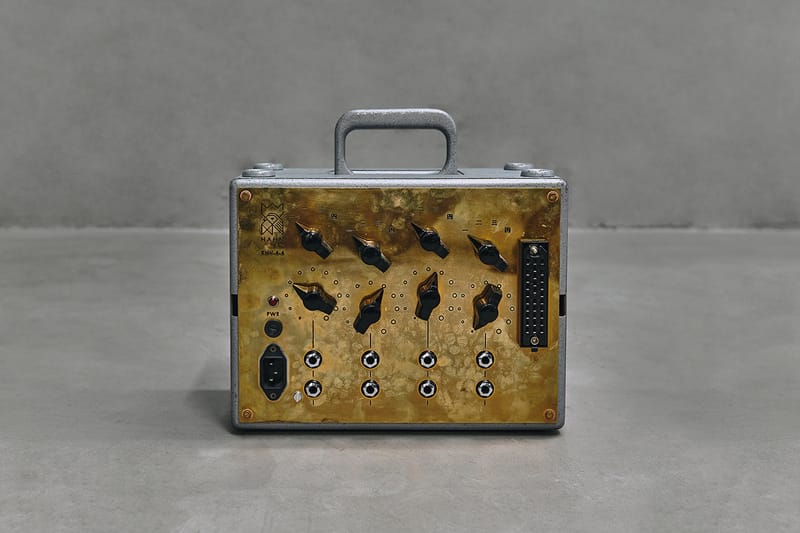 2 of 2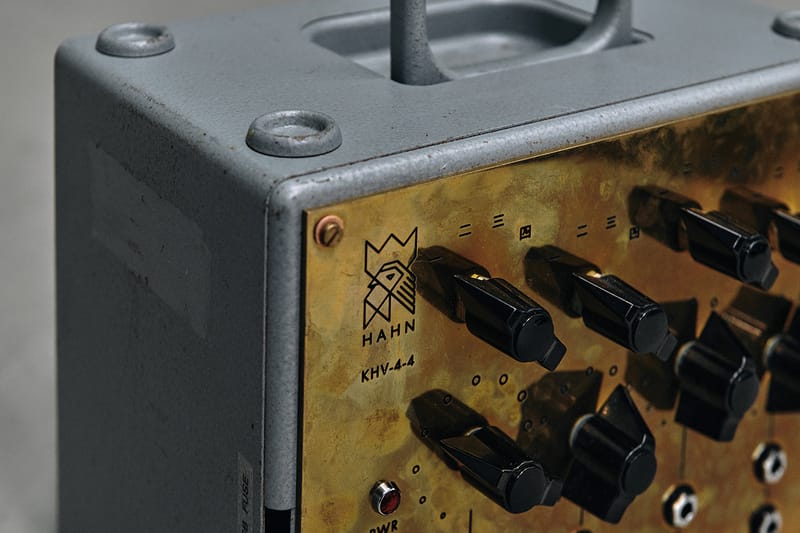 Since we frequently record at different locations overseas, the monitoring conditions are often different each time. One time we recorded a song at the Funkhaus, which is Nils Frahm's analog studio in Berlin, Germany. There, I found a headphone amp custom-made by Matthias. We experienced the performance of the amp and liked it so much that we asked Matthias, the producer of it, to make one for us.
We like vintage German music equipment a lot such as Neumann instruments from the pre-unification era and Matthias is an amazing analog gear engineer. He knows how to handle all of them and even restore them in detail. He also can custom-make analog equipment to our specifications. For the amp, we chose the material of the casing, the gold color panel, and the knob designs, and we also requested the numbers to be engraved in Chinese characters. Additionally, the port configuration for the amp is optimized for all four of our members to listen in at the same time.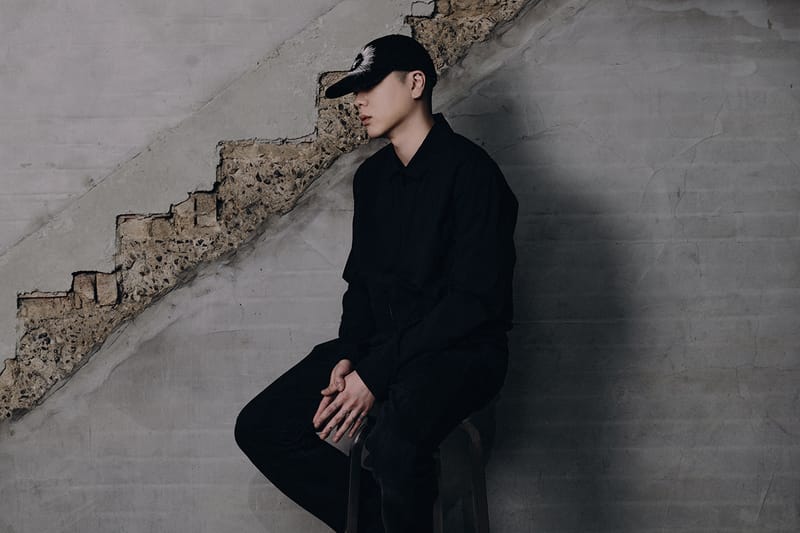 Source: Read Full Article