For our next Essentials, we join with the originator of the "City Boy" look in Tokyo — Akio Hasegawa. Working formerly as the fashion director of POPEYE, before founding AH.H with HOUYHNHNM, and more recently assuming the role of Creative Director for Nautica Japan, Akio Hasegawa's signature aesthetic takes the '80s-'90s Ivy look and transforms it into something new. It's basic, yet the details are what fans have come to love — think nautical palettes on oxfords, crewnecks, washed jeans, and polos, all tailored with a signature billowy cut and relaxed styling — it's retro sportswear with an emphasis on the essential.
Staying true to his love for basics and the essentials, Akio Hasegawa shares with us some of the items that he uses daily. With a clear inclination towards navy and beige, we see a SNBYA.H merino wool tank top, an IWC Pilot's Watch "Laureus Sport for Good" edition, an Imabari hand towel from the restaurant sio, and the customary "City Boy" accessory — aPolo Ralph Lauren cap. The rest of his look comes understated as his current footwear of choice arrives as the Reebok Workout Plus, matched with beige A.H+Chicstocks wool socks, and Nautica Japan shorts.
Preparing for a full drop (the first outside of Japan) at HBX, we caught up with Akio Hasegawa to talk a bit about his experiences working with such an iconic brand, his approach to styling, and how he looks to export his "City Boy" look to the rest of the world. 1 of 10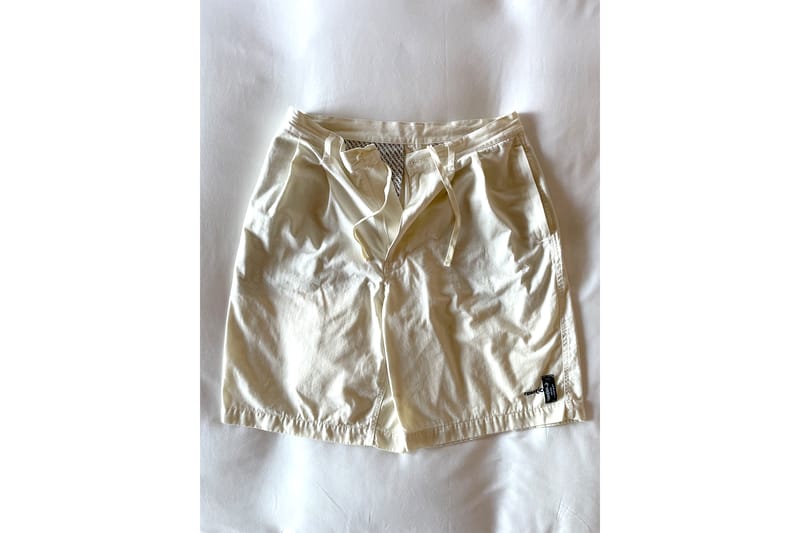 2 of 10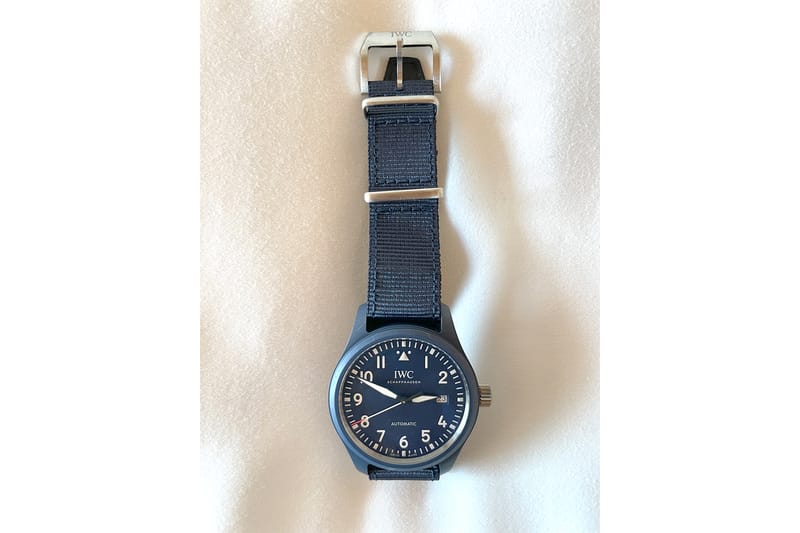 3 of 10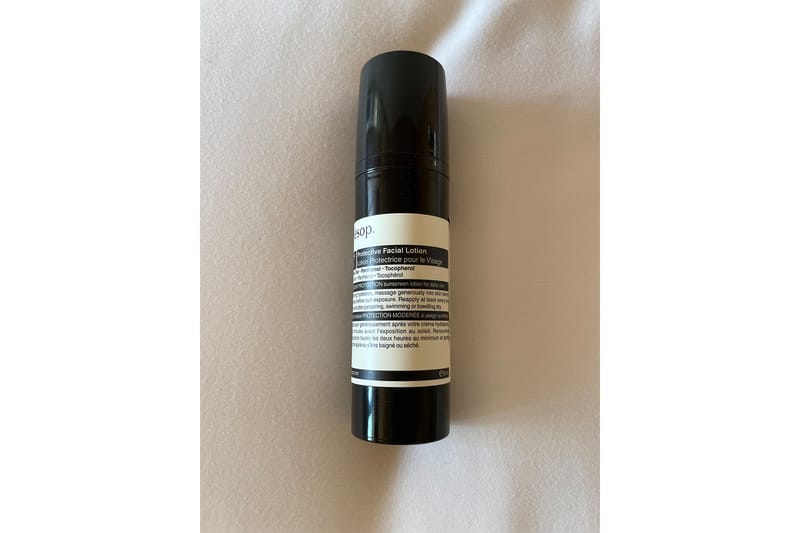 4 of 10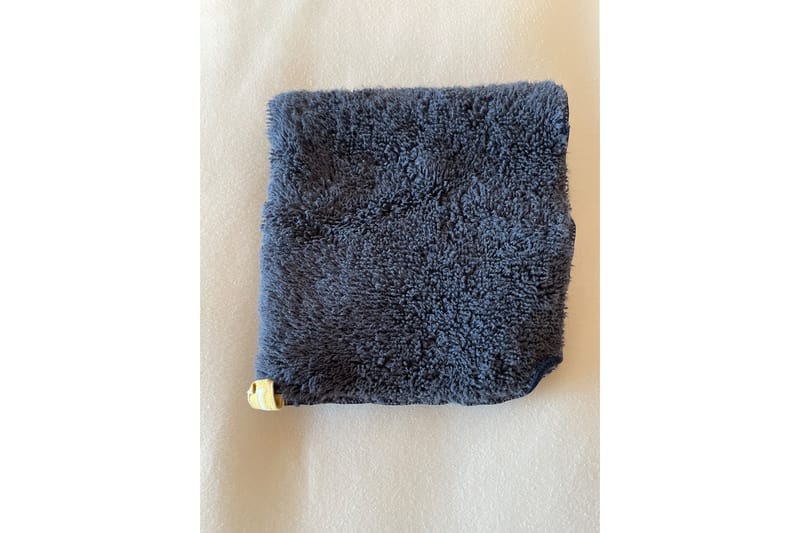 5 of 10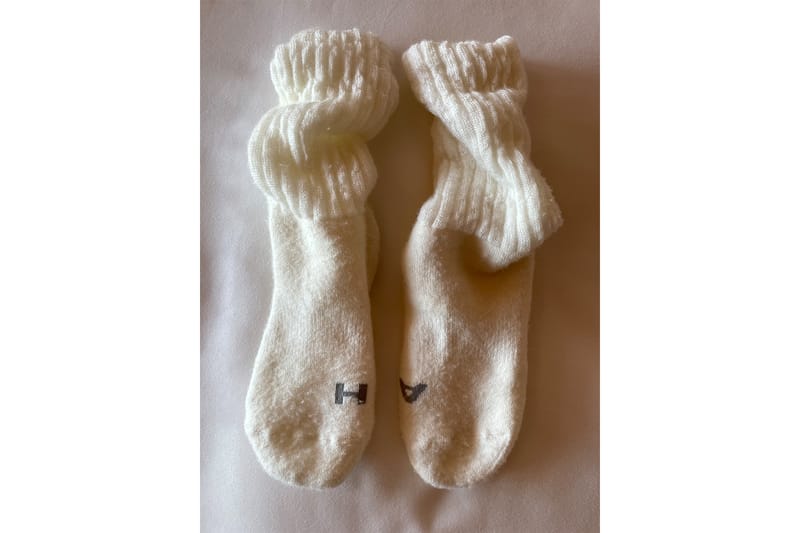 6 of 10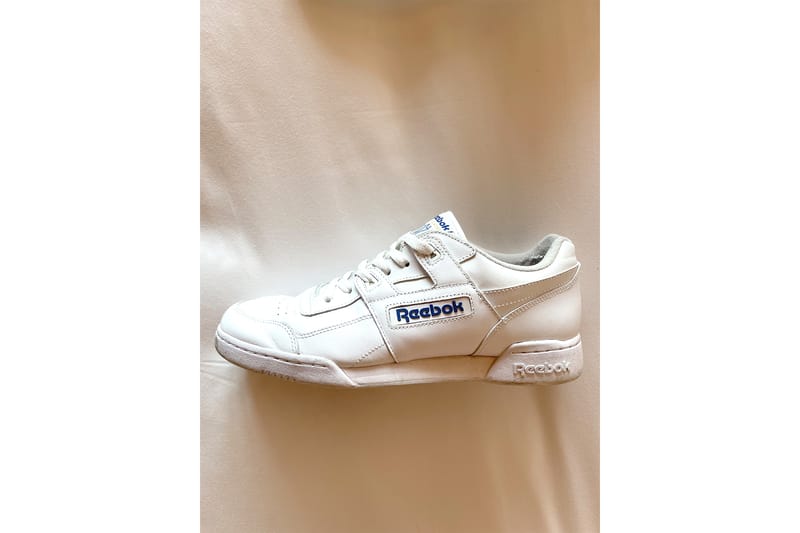 7 of 10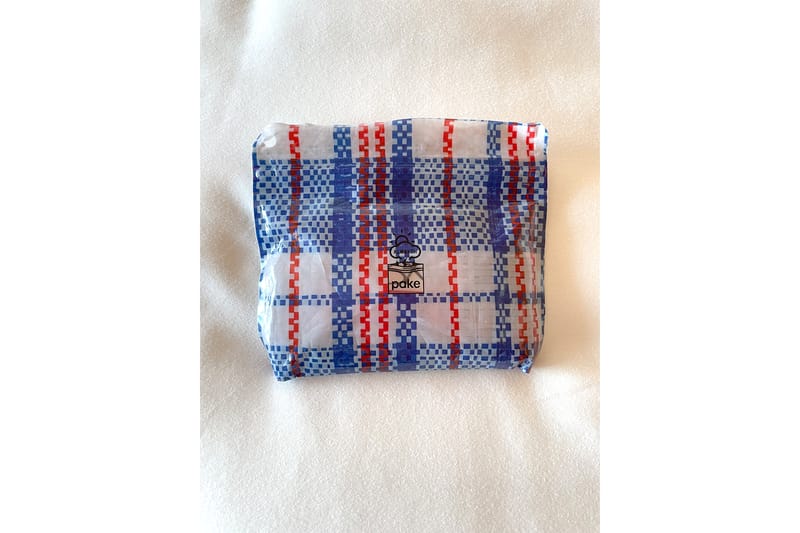 8 of 10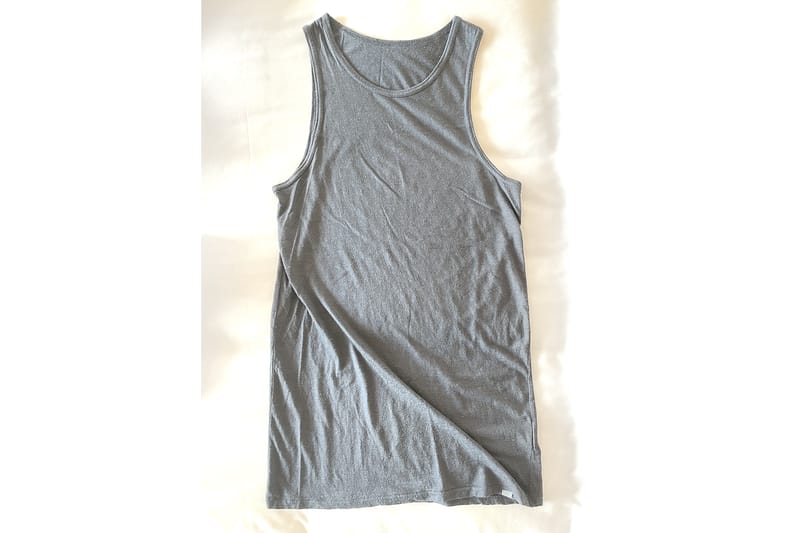 9 of 10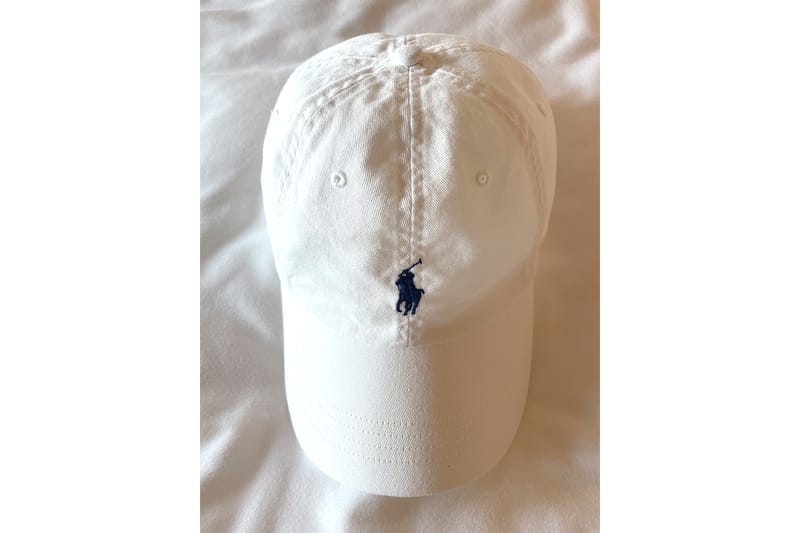 10 of 10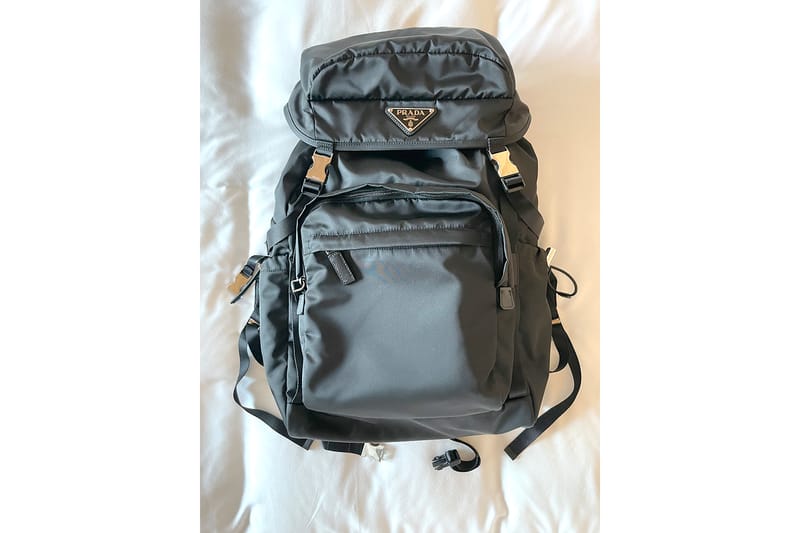 You mentioned that everything in styling is aimed at conveying the essence of clothes — what do you think is the essence of the Nautica collection that's releasing on HBX?
In this project, HBX was the only platform that ordered the collection to be sold in Hong Kong. Each piece is made by Nautica Japan and has never been sold abroad before. Each piece is a standard and classic item that looks good on anyone. There are brands trying to copy our design, but this is true authentic Nautica Japan, and that is the essence of this collection we want to deliver to the world.
How do you bring out that essence through your styling and direction?
Clothes cannot be appreciated unless people wear them. That is what we always value.
What about styling makes you want to keep doing it for different magazines and brands?
I'm confident in my styling work, and if they seek my profession and I'm also interested in it, I'll take the job. There is no other reason for that. When I'm offered a job, I take it as a sign that I'm considered to be the right person for it and I will just deliver my best. Yet, I'm not taking new brands' requests now as I don't have enough time for that. For the brands I have worked with every season for years, I consider myself to be a part of its branding and continue giving my best effort.
Since you first started fashion styling to now, how has the fashion/styling/editorial community changed, and has this affected you at all?
I think that men's fashion has become more accepted globally than it's ever been before. Meanwhile, because of digitalization, I feel it's no longer the era of having physical magazines. The main reason is that there aren't many places to buy magazines, which is essentially what we need the most right now. Japan, in particular, is a country that is better suited to magazines than digital. Japan is a small country with not too many barriers. I believe that only fashion magazines can help in spreading fashion culture. I'm currently working on visual production for the brand and AH.H with the members who worked on POPEYE back then, but I feel web magazines and each brand's own media might give fans a more in-depth view of fashion, but not in the way that is simple yet wide for everyone. However, I believe that this is the most important thing for the future of fashion.
When you choose to work with a brand or a collection, must there already be a connection to the label or do you see the potential after incorporating your creative direction?
I used to collaborate with brands I know nothing of. It didn't matter to me what kind of brand they are, I just thought as long as they are cool and interesting and that would be enough. But now I no longer do so. It's just too much work. For now I'm only interested in working with people I know.
What about HBX made you decide to work with them?
The first is that I heard that people in China were interested in my work. It is very exciting and delightful to hear that so many Chinese people care about the "City Boy" world we have created. Also, this project was brought to us by Watanabe-kun who can be trusted. Actually, we wholesale some of our Japan-made products to Nautica China. They asked us to sell it to them and there was also a strong request from the mainland, so we decided to wholesale it, even though there would be no profit for us at all. However, it seems that they are now putting items they created alongside ours and developing a new label. If this continues to happen, I feel that the view of the world we have created would spread across China in a different image. As I'm a perfectionist, I want to convey the perfect world I have created without changing a single bit. They are them, we are us, and we're completely independent. In order to show it, we want to make sure that our style is clearly delivered to the entire world with the help of Hypebeast.
What's something you'd like to try that's not fashion related? When you're not styling, directing shooting, what are you doing?
I'm directing clothes, shops, etc. It's usually about fashion. I would also like to try working on housing, hotels or restaurants in the future.
Some reoccurring motifs in your works are "Ivy" and "Nature" what is your connection to them and if you had to choose "City" versus "Nature," what would it be?
The city is where I spend my everyday life. The standard items Ivy people were using were very important. I believe the concept of ready-to-wear was created in the U.S., so I believe that the most basic part of the fashion that is spread all over the world today was also developed in the U.S. I think that the most basic and simple clothes are often found in Ivy items. Since the city is where I live every day, I feel excited to go to places with lots of nature once in a while. As I was born in Tokyo, I'm now not interested in living purely in nature.
When I think of Nautica, I think of New York late '80s-'90s and of course sailing. Its roots are very East Coast USA. When you set out as the Creative Director of the brand, how important was it to keep the history of the brand in mind?
Roots are important, but I wasn't going to make items similar to those at the time. I'm Japanese, today is 2022, and the place we are selling is in Japan. I wasn't interested in sampling because the only way I can express it is through my own experience. I think it's not right to pay too much attention just to the roots. This is Japan, so people don't really understand that sort of marine lifestyle. On the other hand, I'm pretty sure there was something Nautica was aiming for as an extension of American traditional, Ivy, and prep culture. When I think about it, I believe the most important thing is to mindfully create essential items from Ivy fashion.
Is it more pressure to work with a brand that has such an established history compared to starting a new brand?
Creating a new brand is way harder. I wasn't under much pressure when I started in Nautica. Rather than that, I only think about achieving a good result because there is no other way but to accomplish what we've started. So I think it is tough for everyone on the team I'm working with. In a sense, it's easier because there is a long history and a foundation to work from. I think in many cases it's easier to make decisions when there are established rules.
Source: Read Full Article