DRIVERS is a series highlighting influential individuals in the HYPEBEAST sphere and their passion towards all things automotive. The approach is simple: what is car culture to you, and why do you have a passion for it? Each contributor is given a chance to shine light on their personal vehicle or vehicles, and asked to remark on how they are driving culture forward, both metaphorically and literally.
---
On November 21, HYPEBEAST Car Club and car culture organization Purist Group held its collaborative Cars & Charity event, located at The Berrics skate park in Downtown Los Angeles, California. A generous portion of California – and out of state – car enthusiasts gathered for the event and showcased one of the best assortments of sports cars, rarities, collectibles and race cars this side of North America.
At the helm of the event was Purist Group founder Sean Lee, who played a large role in the collection of cars that appeared at the event. While Sean remains humble about the operation, the event and its attendees hold Sean to the highest regard for maintaining the purity of California's car culture. And beyond the massive turnout, Sean's vision to uphold a donation-based gathering resulted in hundreds of donations from guests, who selflessly gave much-needed supplies like health essentials, clothing accessories, self-care items and more to benefit the local homeless.
While DRIVERS has focused largely on figureheads that are highly influential within the HYPEBEAST sphere like Sean, it's important to remember the large majority of what makes car culture fantastic is the community. These are the people you see on the street, attending car meets and gatherings, discussing things with other owners, etc. These are the individuals we want to feature more, so HYPEBEAST is proud to present its first ever DRIVERS Community Edition. Some are professional tuners and executives at brands, while others are students or content creators. Regardless of their professions or part-time passions that allow them to indulge in cars, at the end of the day, they are DRIVERS.
Check out our first Community edition of DRIVERS, and be sure to check out our last feature with pro driver Yufeng Luo and his 2016 BMW M4 GTS.1 of 7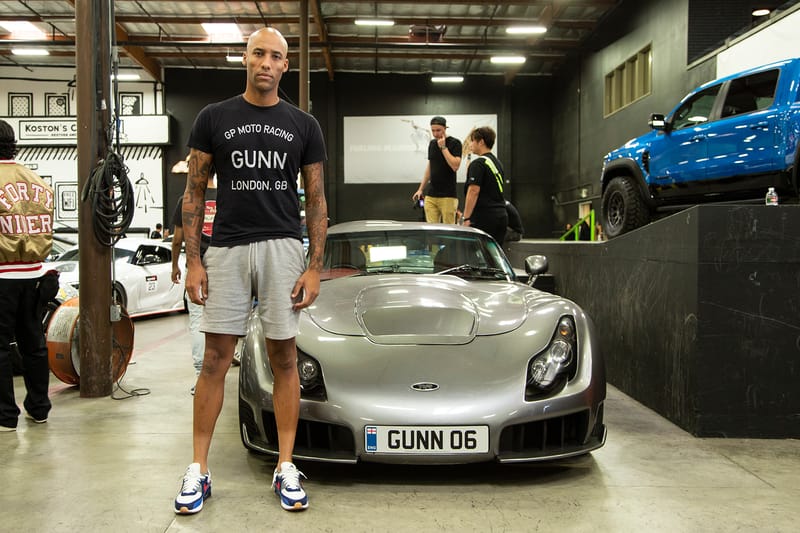 2 of 7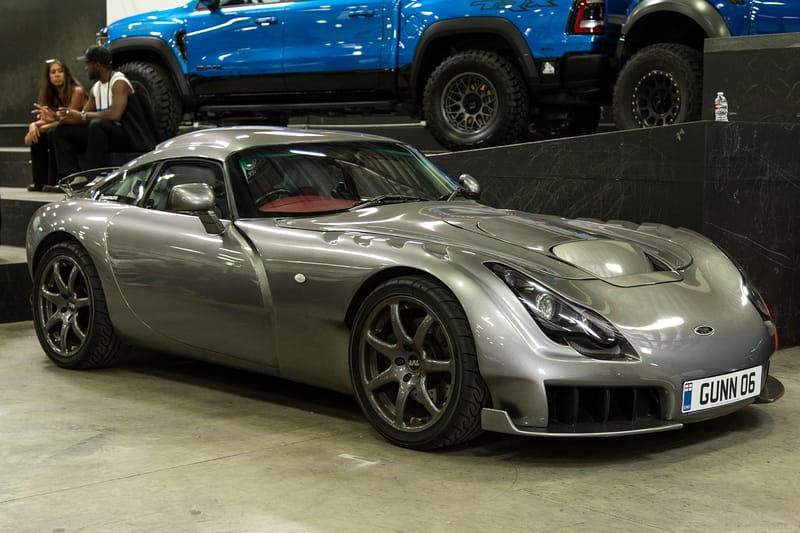 3 of 7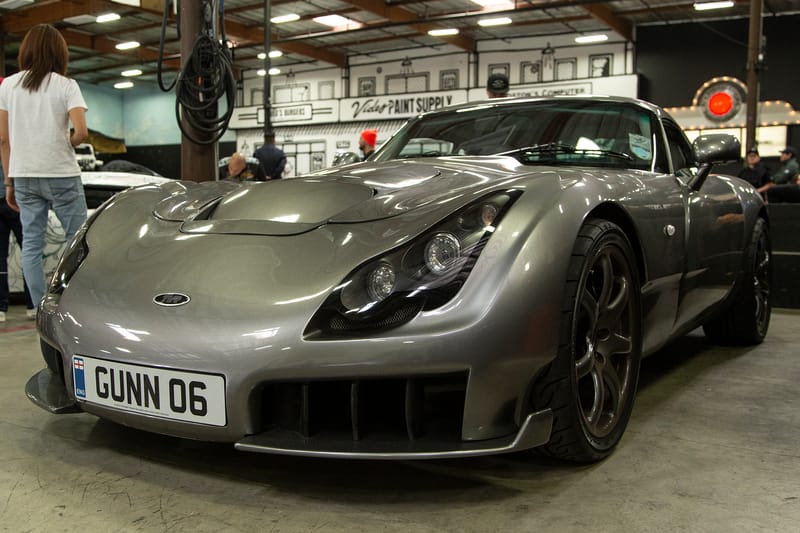 4 of 7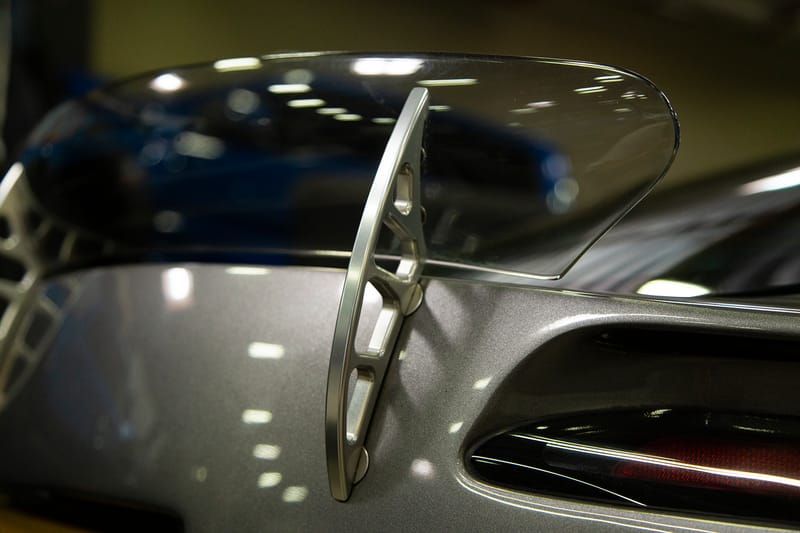 5 of 7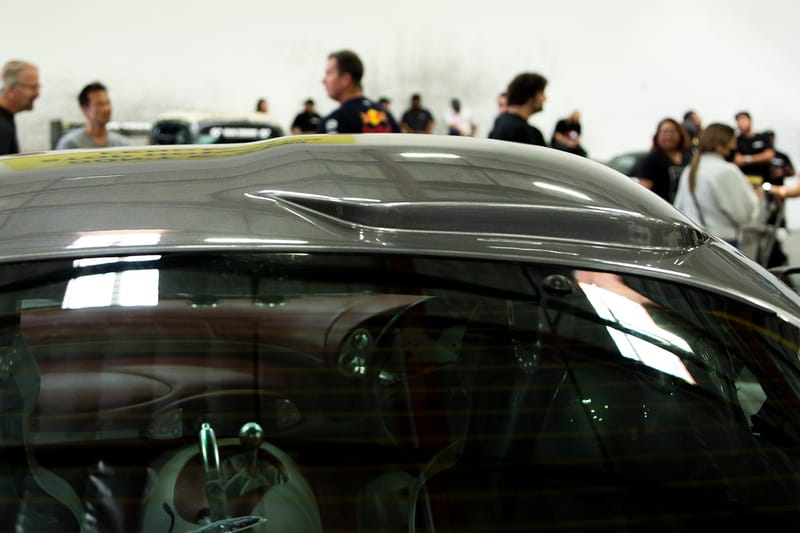 6 of 7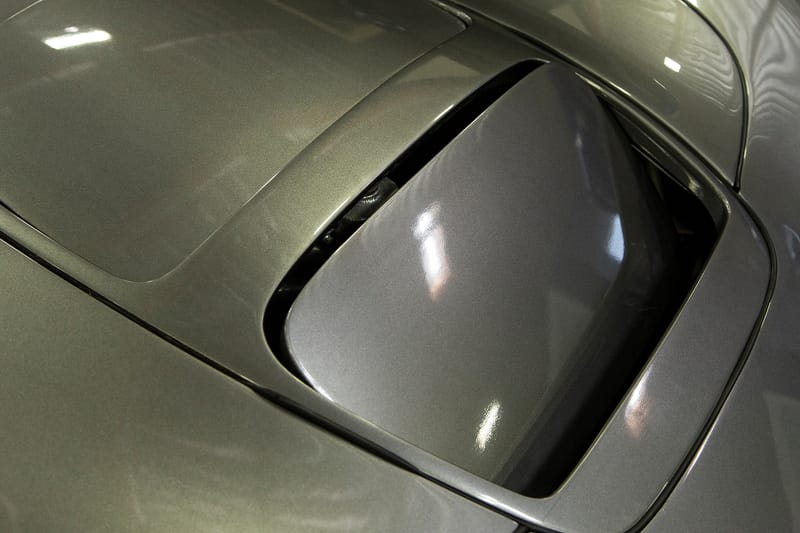 7 of 7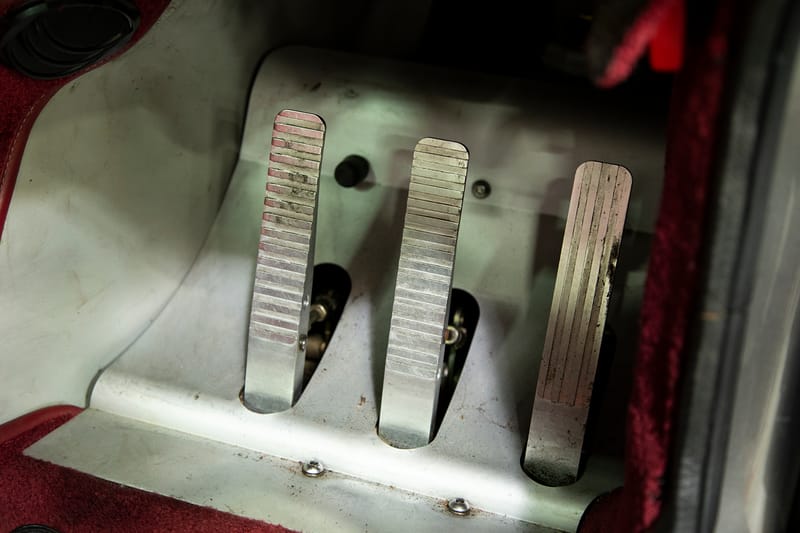 Name:
Anthony (@006law)
What do you do?
I am the Founder and Creative Director of the athleisure brand GUNN.
What car did you bring?
I brought a 2005 TVR Sagaris. One of just 200 examples made and the only one on the continent.
What aspect do you love the most about your car?
I love the raw, direct, focused feel of the car. There's no traction control or ABS to interfere (or save you if you run out of talent).A long throttle travel and your common sense are the only things that keep you facing the right direction.
It weighs just over 1,000kg/2,360lbs with an in-house built NA straight-six engine providing 420 bhp and a lot of aural entertainment.1 of 6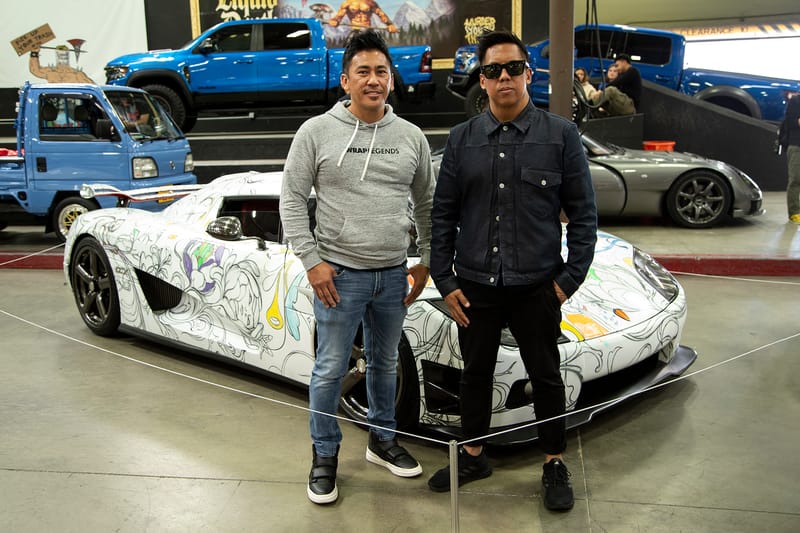 2 of 6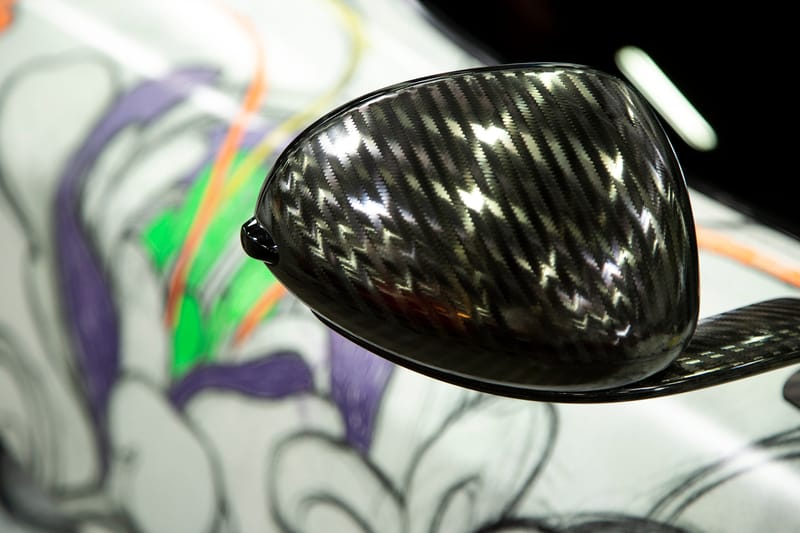 3 of 6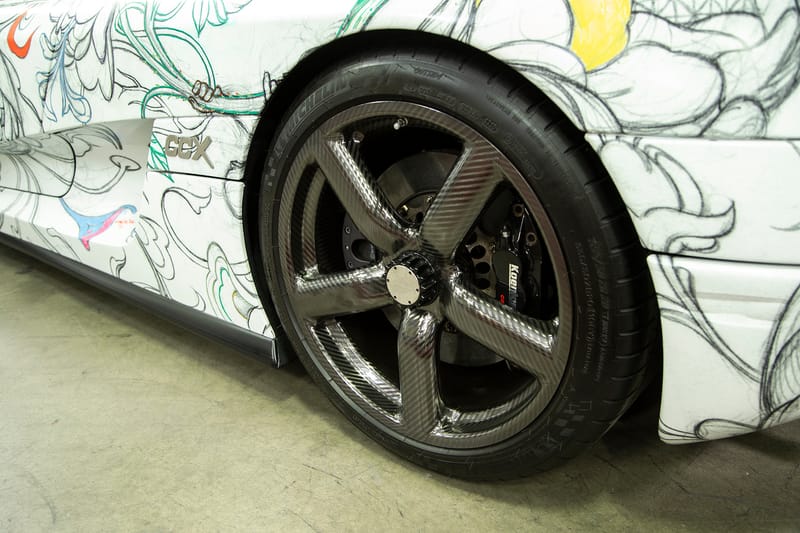 4 of 6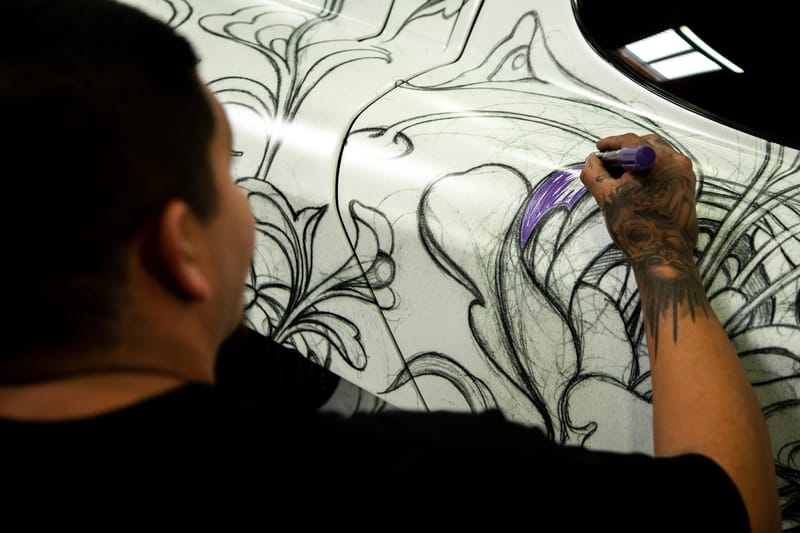 5 of 6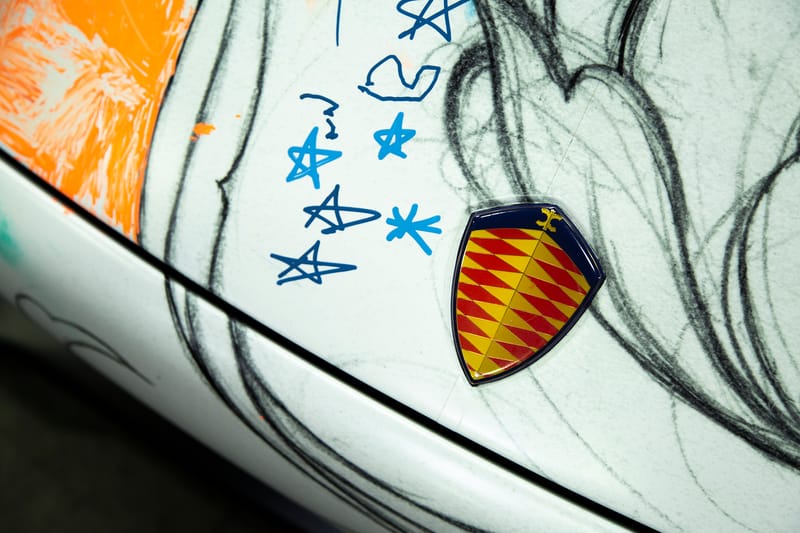 6 of 6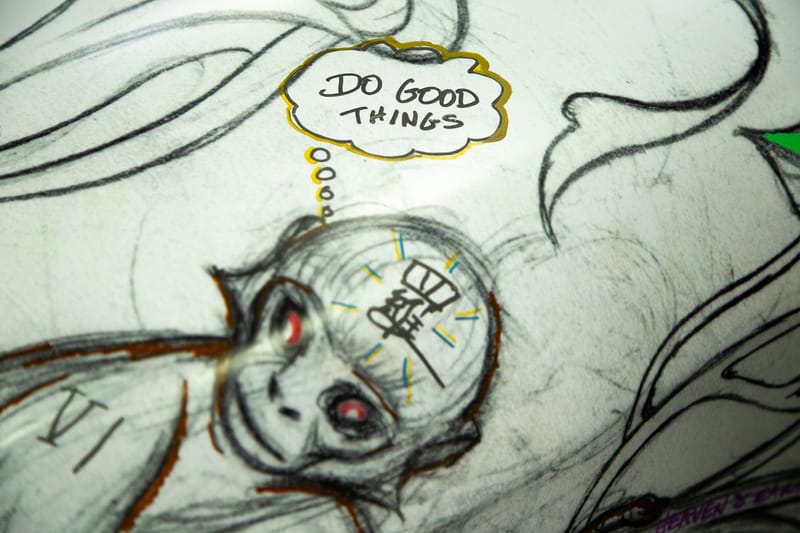 Name:
Tim (@timcad)
What do you do?
I am the creator and founder of Ancillary Studios (@ancillarystudios) which is two, old Sears garages at the luxurious South Coast Plaza mall. We have premiered some of the most exclusive hypercars in the world there. Automotive personalities from Jay Leno to Magnus Walker have also created content out of my studio.
We also host and premiere art and fashion and operate as a photography/mini movie studio. I am also a founder and partner in an eyewear brand I started with my partners called Barton Perreira.
What car did you bring?
Today we brought down two cars, they are known as "The World's Fastest Art Cars": the Koenigsegg CCX "Big Brother" and the Koenigsegg Agera RS World Record Car "Ruthie." They are wrapped by vinyl artist and founder of Wrap Legends, Jerome Engel who was also the driver of the CCX today.
Why they are dubbed the "World's Fastest Art Cars" is because of the featured art work by Taiwanese-American artist James Jean. We collaborated with James Jean for the 20th anniversary of a very special charity called "Festival of Children Foundation."
Ruthie is wrapped in an art piece called "Pomegranate," and Big Brother is wrapped in a black and white James Jean sketch, that the public gets to color with an erasable marker for $10 USD. All proceeds of the experience is for charity.
What aspect do you love the most about your car?
Everything about Ruthie is amazing! This is the actual car that broke the five world records in November of 2017 in Pahrump, NV so driving her never gets old. I was there the day the records were broken and I was hired by Koenigsegg to represent the brand for two years in the U.S for marketing.
Besides the obvious performance aspect of the car, the one thing I love the most about it is putting the world's fastest smile on peoples faces when they see the car in person. That is a title this car will hold forever.1 of 7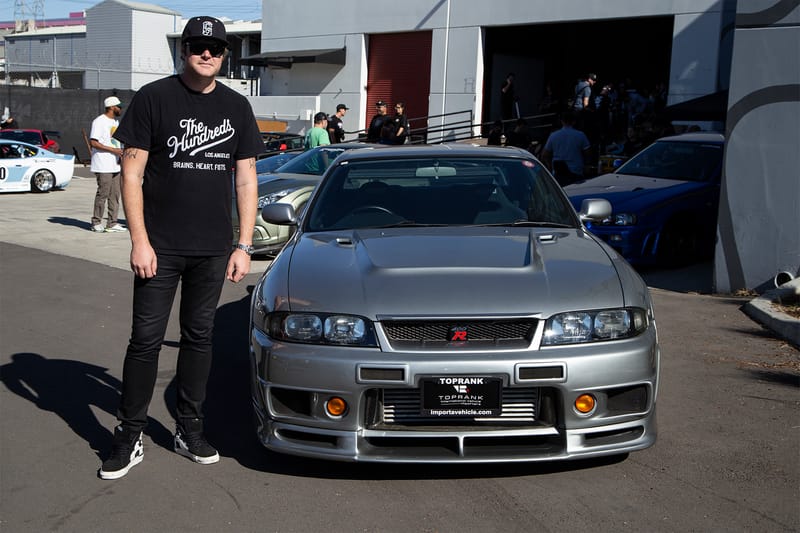 2 of 7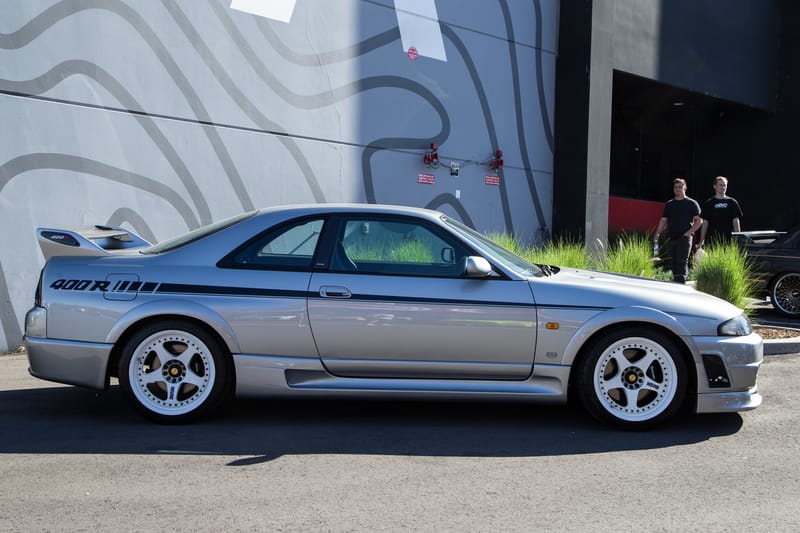 3 of 7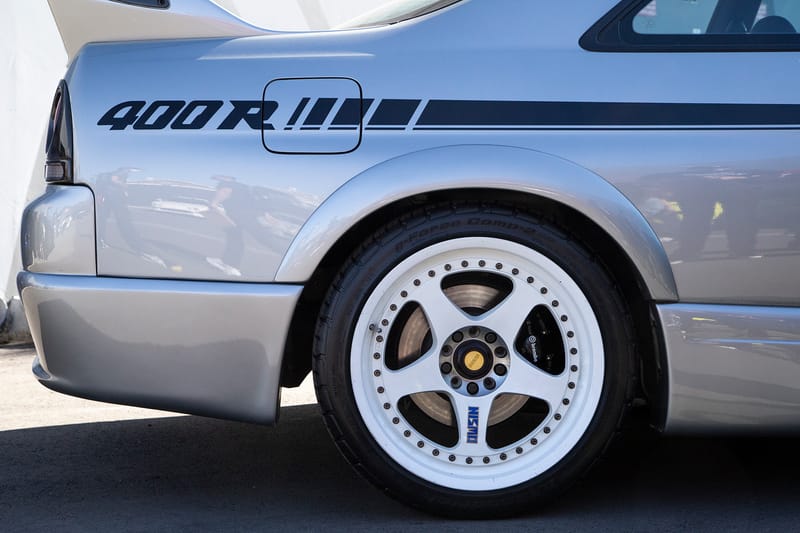 4 of 7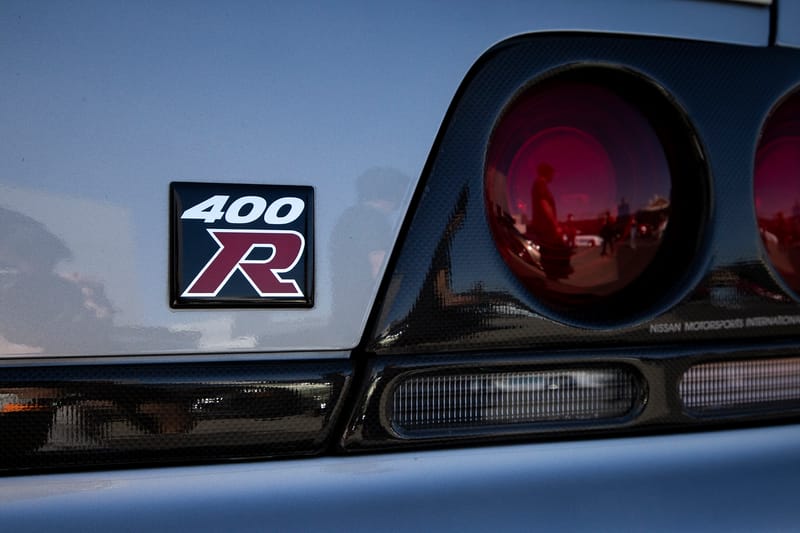 5 of 7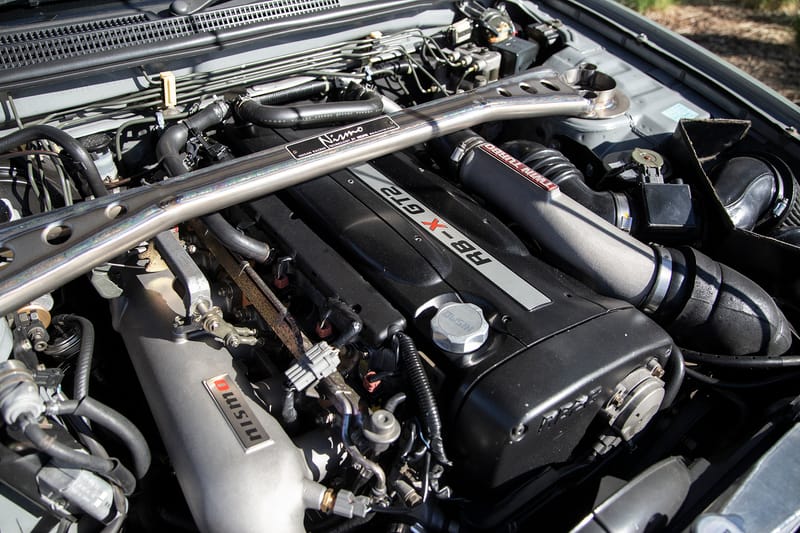 6 of 7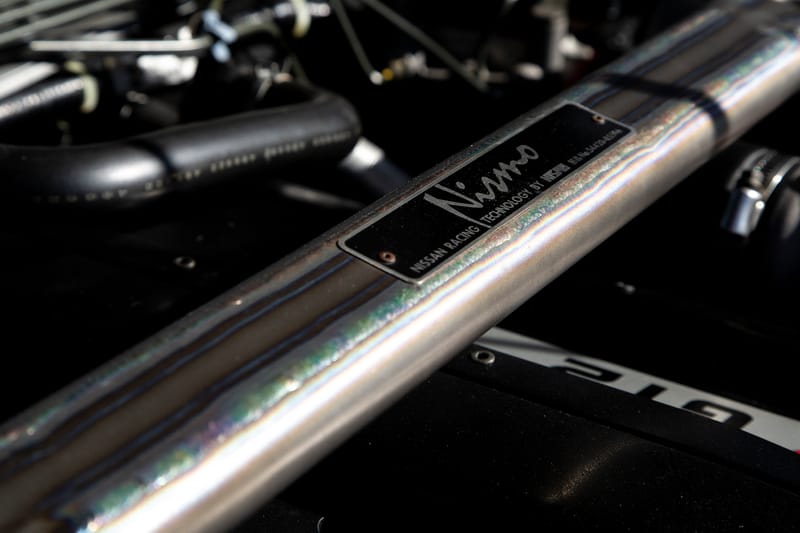 7 of 7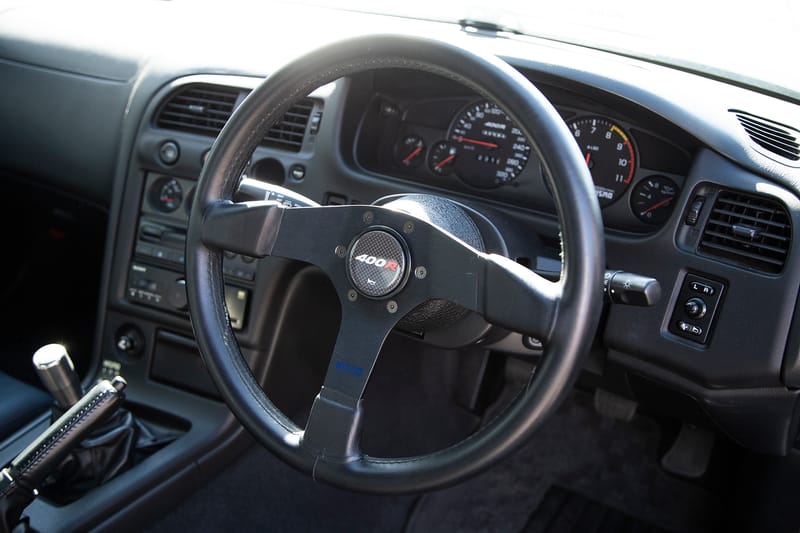 Name:
Brian (@brianpjannusch)
What do you do?
I am the Sales Director at Toprank Importers. We import and retail cars, primarily Japanese sports cars just like the 400R!
What car did you bring?
The car I bought was the 1996 Nissan Skyline GT-R 400R. The car is a Japanese Market Only car that we imported; it is the first of its kind in the USA. It has 31,000 original kilometers and is completely original.
What aspect do you love the most about your car?
The car is very rare, only 40 known to be produced making it the most rare production Nissan GT-R. It comes with a 2.8L RB engine knows as the RBX-GT2 engine. In addition to the engine, features like the factory aero, exhaust and iconic LMGT1 wheels make the car incredibly unique.
For years we had talked about bringing a 400R to the US but there were never really any for sale anywhere. One day after years of knowing about this car the opportunity came up to purchase it. From there the complicated process of securing the car and getting it to the US began but the day it came off the trailer here in the US, it was all worth it. The car is incredible to see in person and because it is so rare, I am happy we are able to share it with so many people at events like this one.1 of 6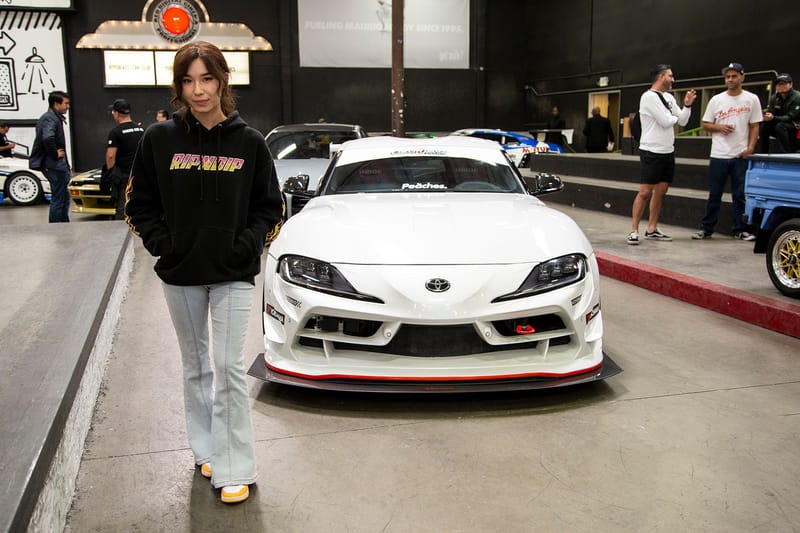 2 of 6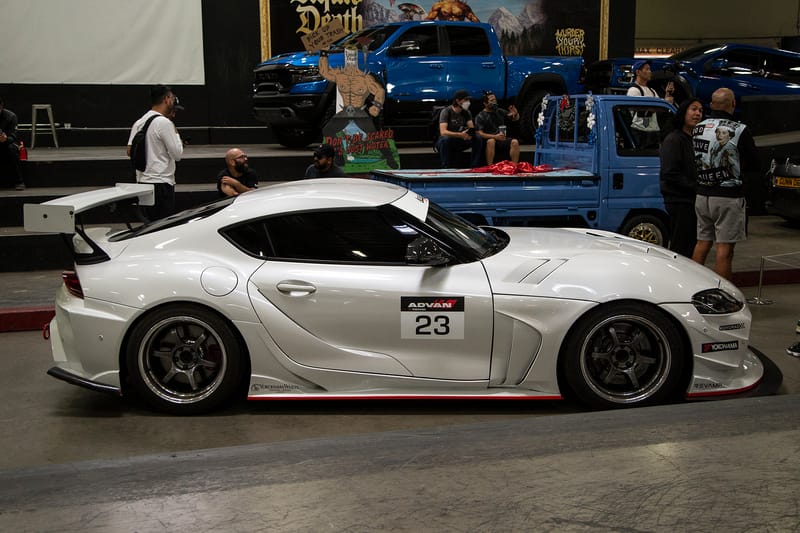 3 of 6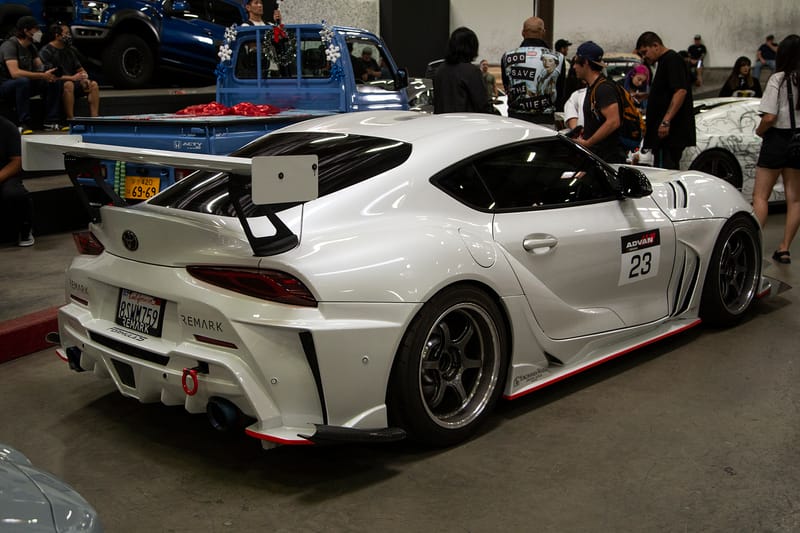 4 of 6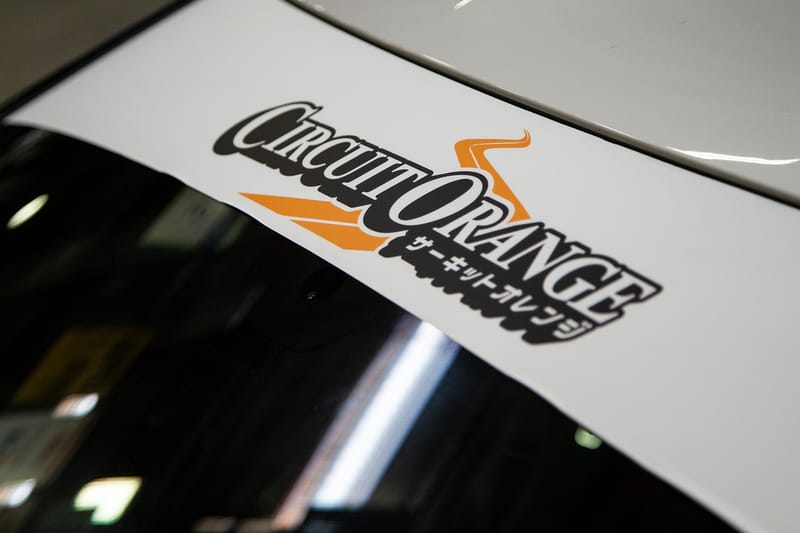 5 of 6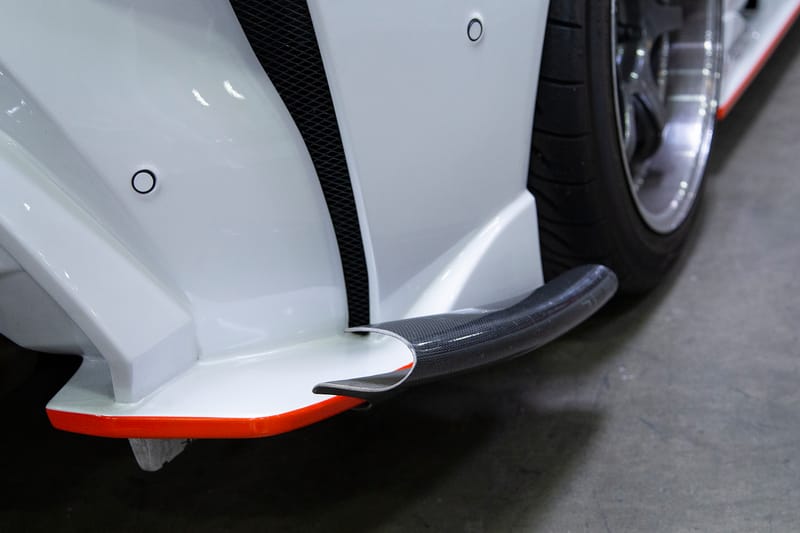 6 of 6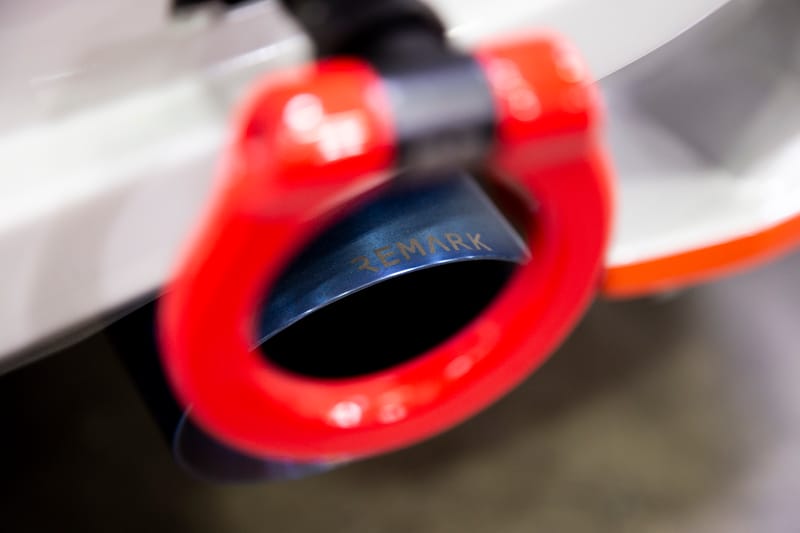 Name:
Hana (@hanubuu_)
What do you do?
I am now a full-time content creator pursuing multiple passion projects. One of which is Circuit Orange, a lifestyle brand that aims to introduce cars and time attack to a broader audience.
Moving into 2022, I plan to compete nationally in Gridlife and GTA events throughout the year with my Honda S2000 and look to bring this experience to everyone at home via track day livestreams on Twitch, YouTube, and Lemonade TV.
What car did you bring?
I brought my ings+1 2021 Toyota GR Supra.
What aspect do you love the most about your car?
I love that it's a car that I have followed since pre-production. Previously working in the automotive aftermarket industry, I observed the process of Japanese aftermarket parts development for this car and even got to see the first production model of the Supra. At the time, I would have never imagined the opportunity to own it myself one day.1 of 6
2 of 6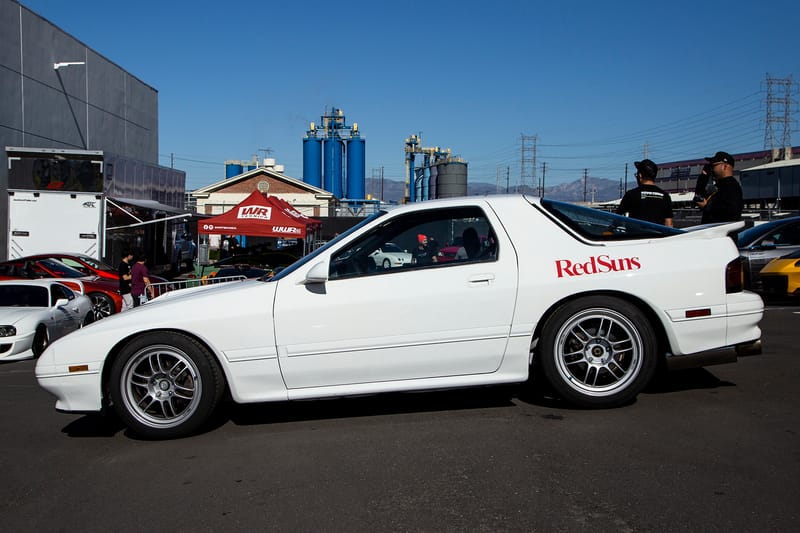 3 of 6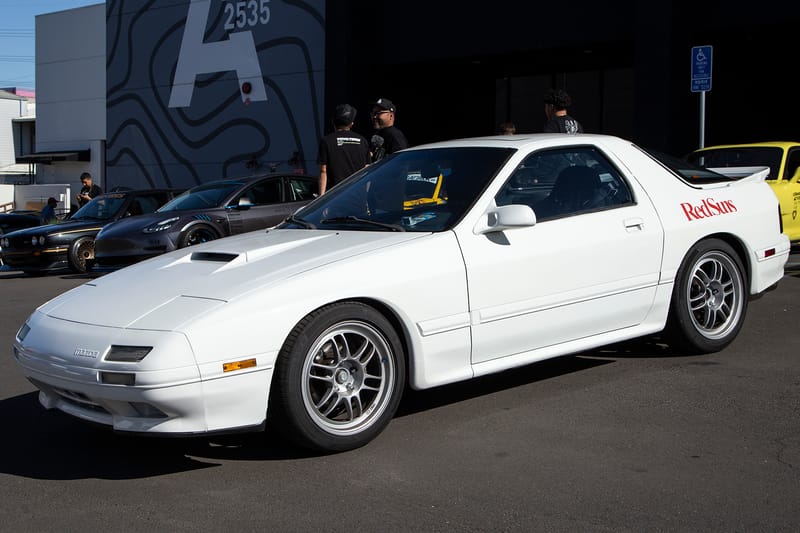 4 of 6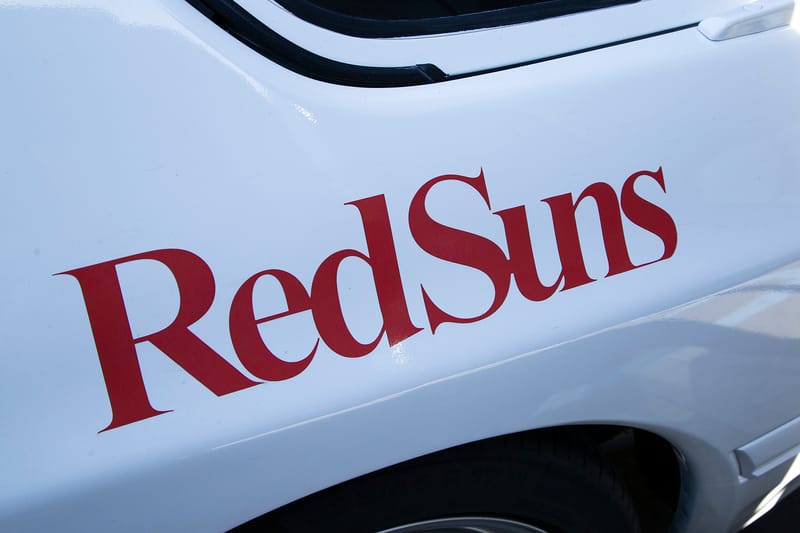 5 of 6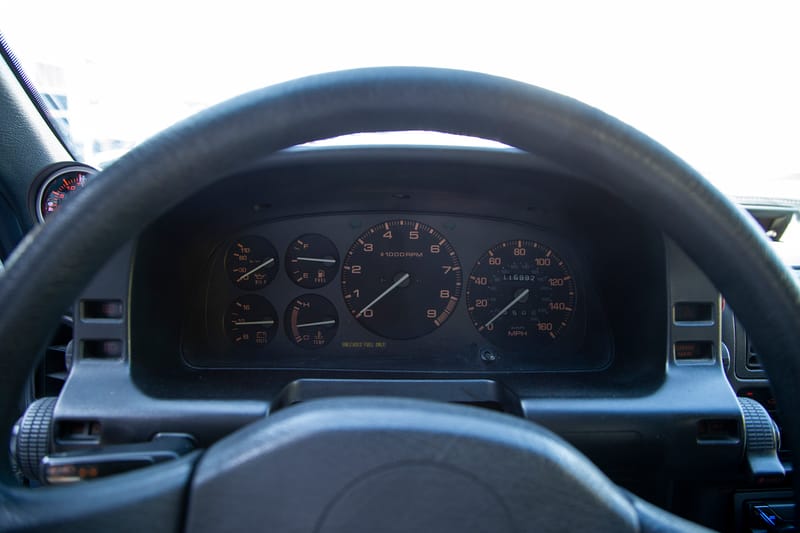 6 of 6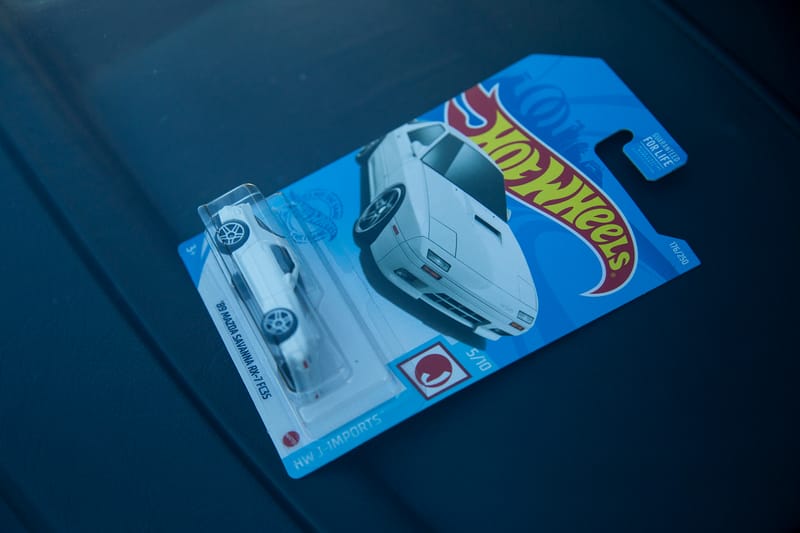 Name:
Jett (@jettashford)
What do you do?
I'm a Twitch streamer, and i'm currently pursuing my degree in Computer Science.
What car did you bring?
I brought my 1990 Mazda FC RX-7 Turbo II.
What aspect do you love the most about your car?
The aspect I love most about my car is the body style. It's got the classic 90's boxy look, with pop up headlights and defined body curves, but still handles like a newer sports car.1 of 6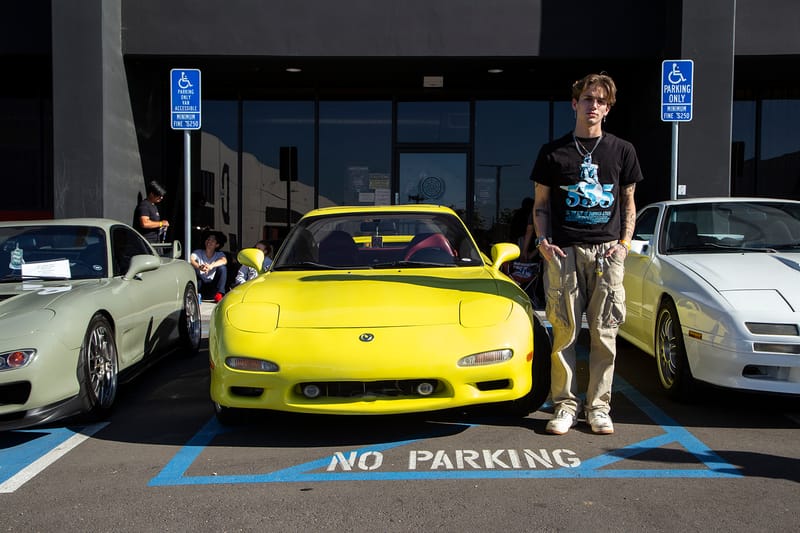 2 of 6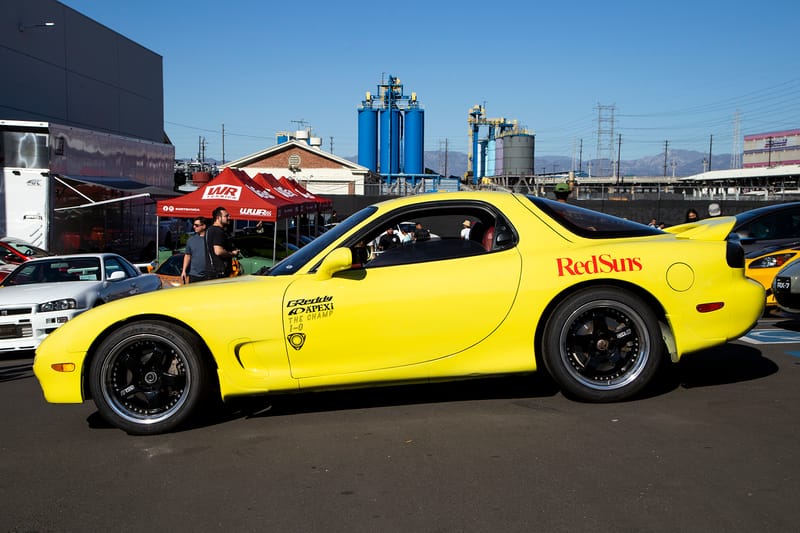 3 of 6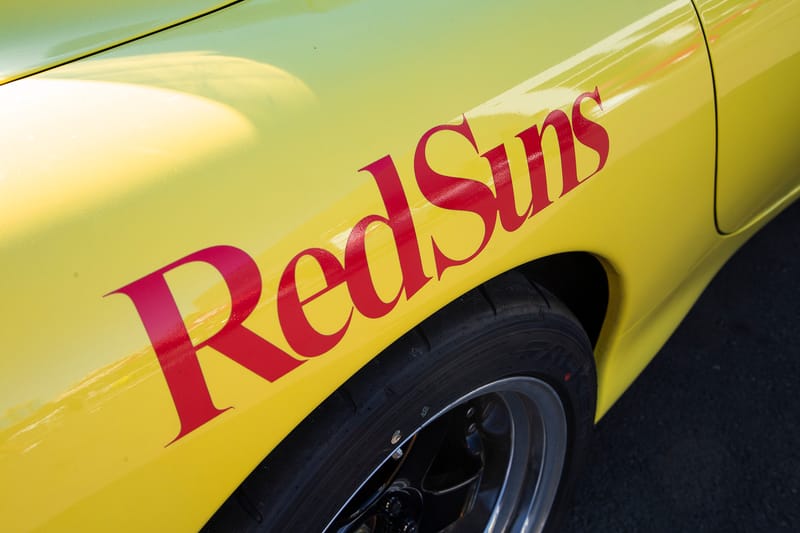 4 of 6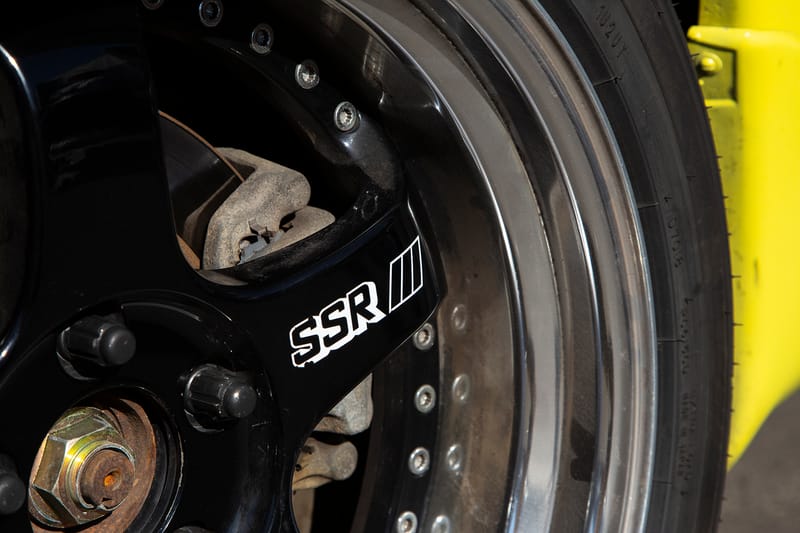 5 of 6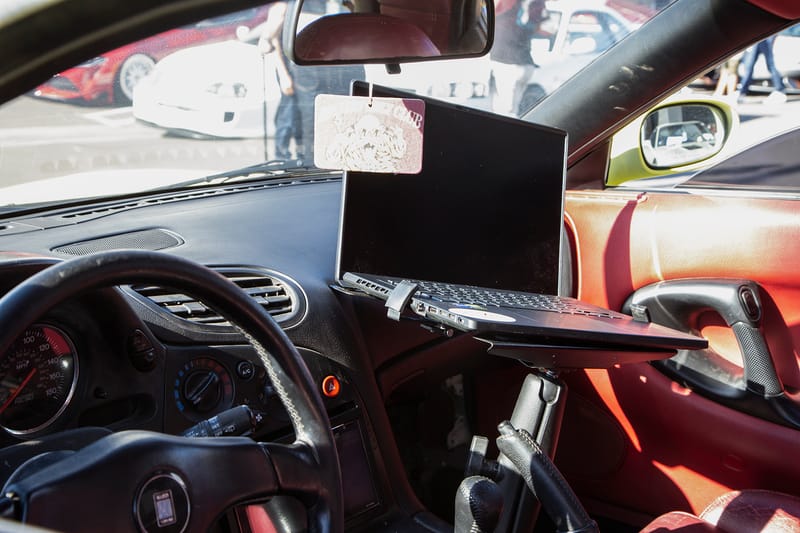 6 of 6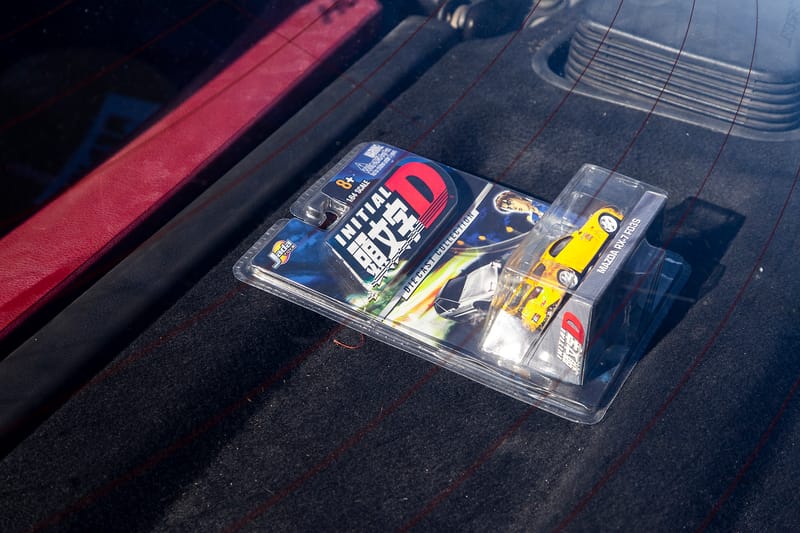 Name:
Vinny (@vinniehacker)
What do you do?
I'm an influencer, I post on TikTok, Instagram, Youtube, Twitch, etc. Streaming is probably what I'm most active in.
What car did you bring?
I brought a 1993 Mazda RX-7 FD, Initial-D inspired.
What aspect do you love the most about your car?
I love how it's inspired by Keisuke's FD. It's hard to get it exactly right, but going through this process is a fun and admirable experience.1 of 5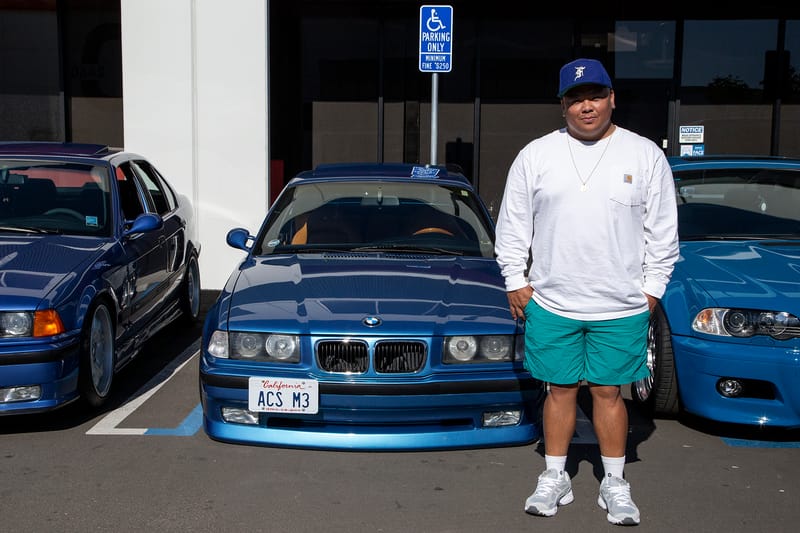 2 of 5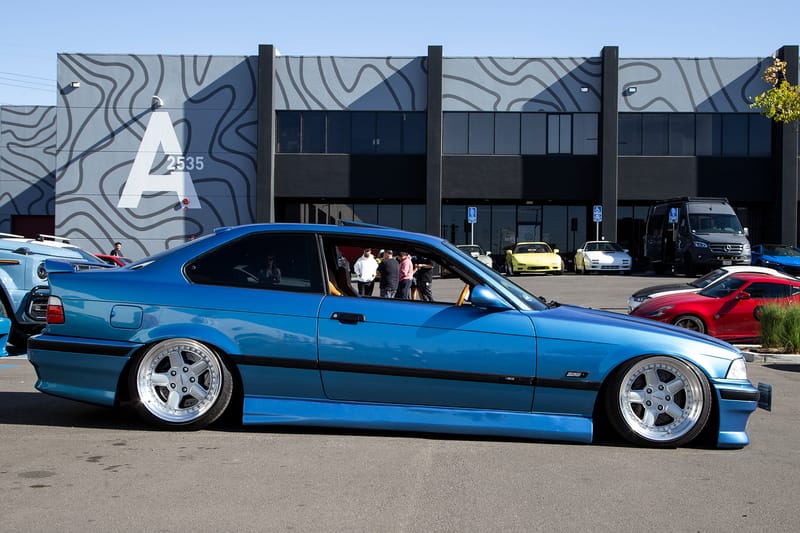 3 of 5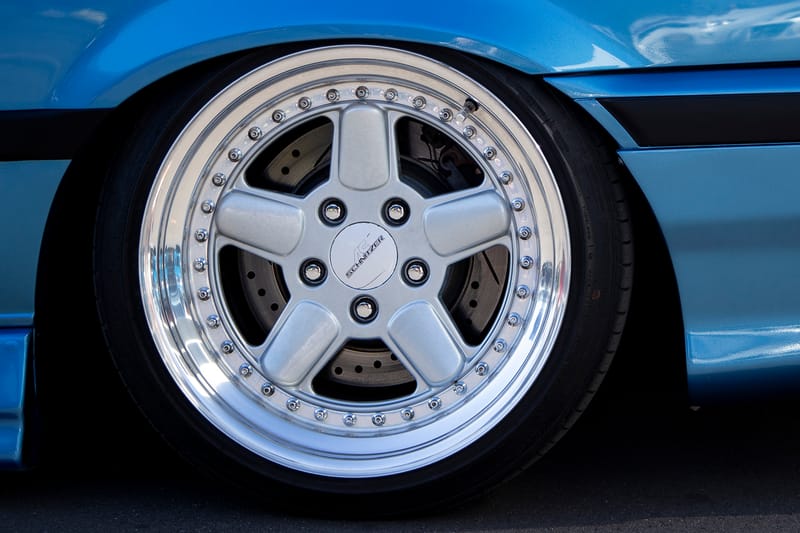 4 of 5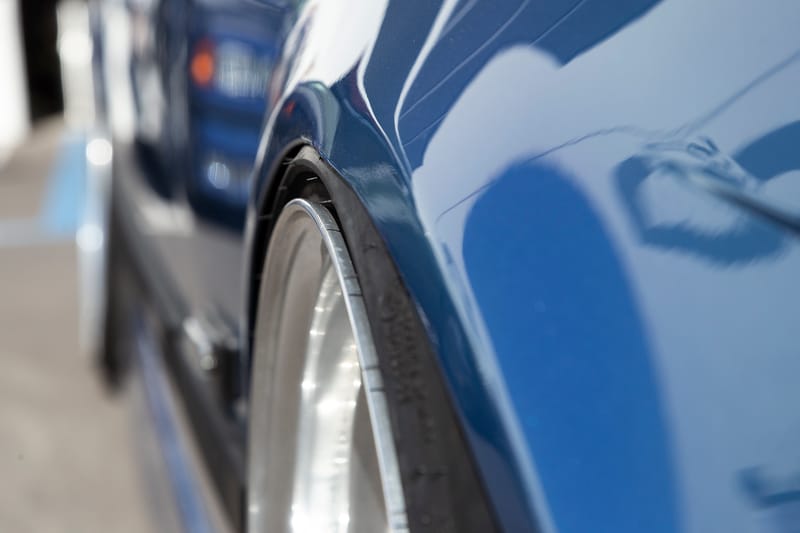 5 of 5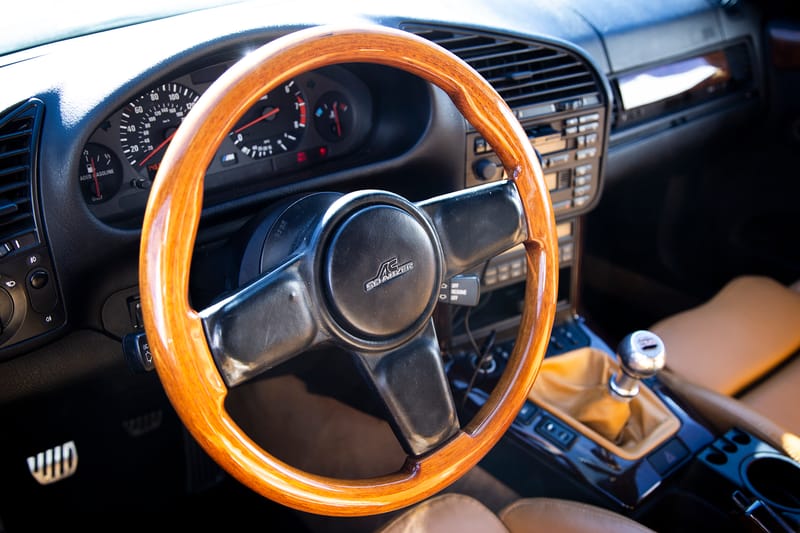 Name:
Marc (@trdemrq)
What do you do?
Brand Marketing Manager.
What car did you bring?
1996 BMW E36 M3, Estoril Blue Metallic over Modena Interior.
My car has:
– All authentic AC Schnitzer parts including: Type 1 Racing Wheels, front and rear bumper, side skirts, rear carbon fiber wing, roof wing, short shifter, exhaust, floor mats, wood trim, front and rear strut brace, and pedals
– Air Lift suspension
– 5-speed manual
– BMW "Vader" front seats
What aspect do you love the most about your car?
The aspect I love the most about my car is how unique it is, in regard to all the AC Schnitzer parts that are on the car. After sourcing all the parts over the course of almost 10 years, I can finally consider the project pretty much complete. With these parts from the 90s becoming extremely hard to find these days, I love that I'm able to drive this time capsule at any given time. 1 of 6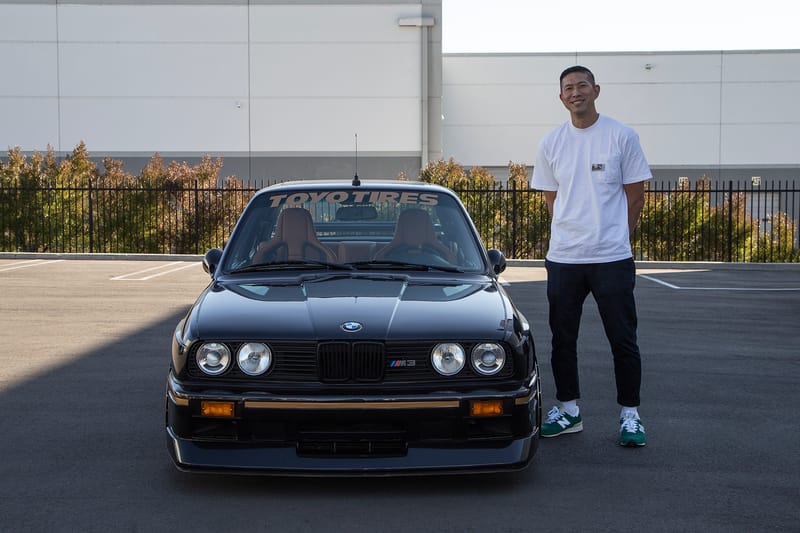 2 of 6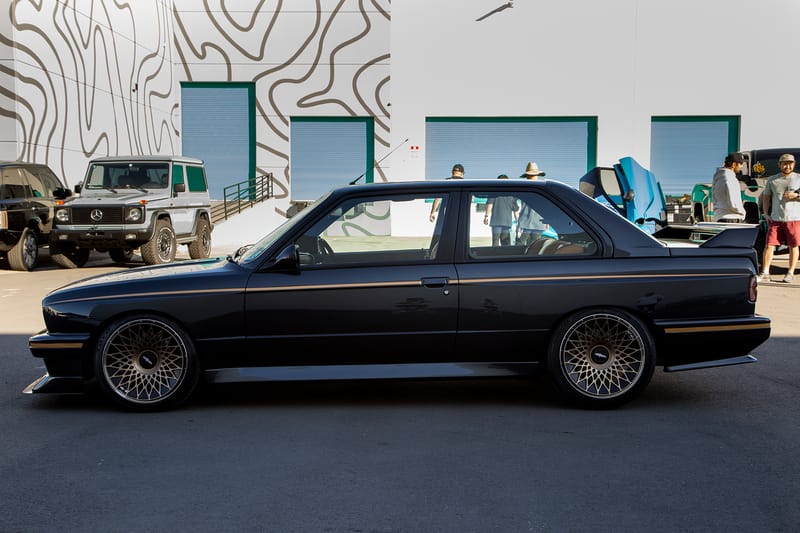 3 of 6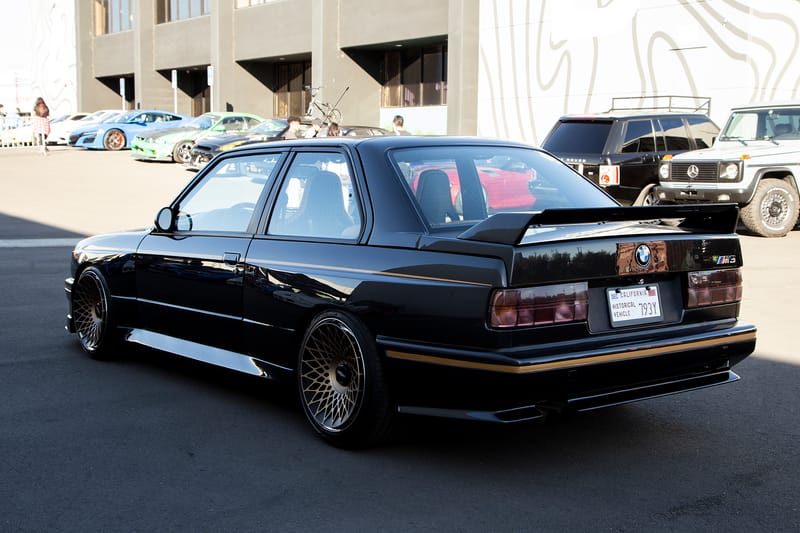 4 of 6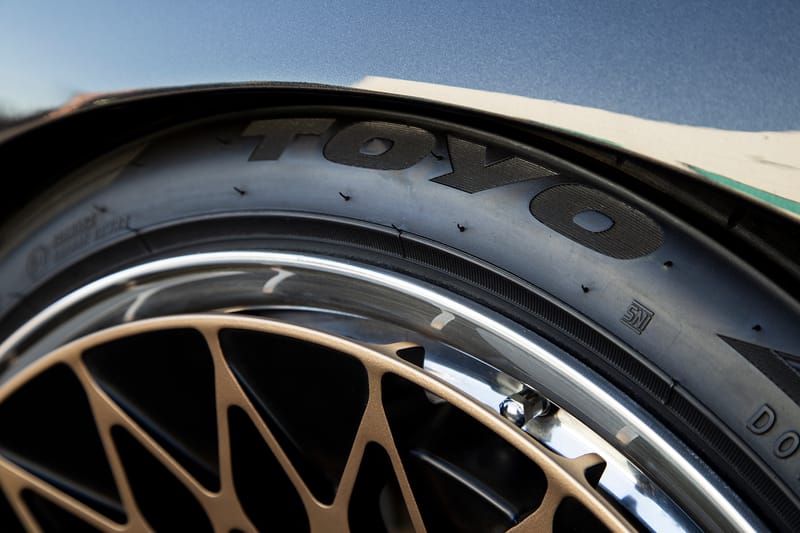 5 of 6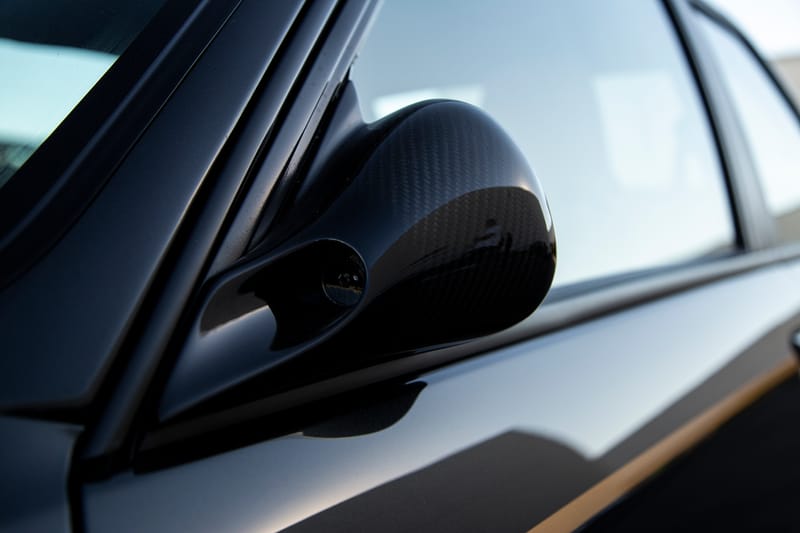 6 of 6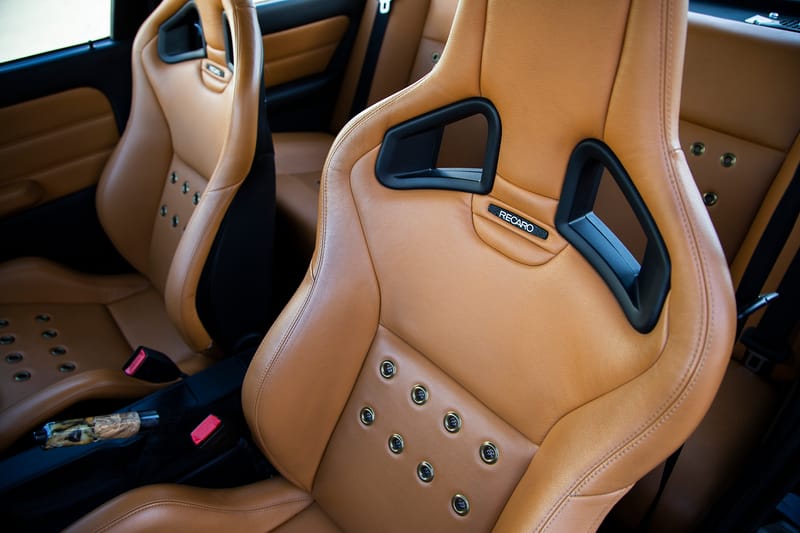 Name:
Stan (@iamstanchen)
What do you do?
I'm the Senior Manager of Events, Sponsorships and Motorsports at Toyo Tires.
What car did you bring?
I brought the 1988 BMW E30 M3. When I bought the car, it was eight unseen and though my buddy said it's in good condition, I don't think we had the same definition. The car was missing an interior, the motor had 184k miles on it and the paint was a bit rough. Thanks to my friends at (@catuned, (@rmdsgarage. (@sadisticironwerks and help from others, I was able to debut the car at the 2017 SEMA show.
What aspect do you love the most about your car?
I think my favorite part about the car is the interior. I've always been a fan of details and use of nice materials. When it comes to the iconic E30 M3, you don't really want to mess with the body. No need for loud widebody kits (already comes with box flares), etc. I wanted to stay true to what BMW intended on the outside. Since the car basically had no interior when I bought it, I felt this was the perfect opportunity to make it my own. I pulled inspiration from other classic German and Italian styling and used Italian leather and suede throughout. Other custom details include the aluminum floor mats, one-off aluminum pedals and a gold/resin shift knob and e-brake handle. 1 of 7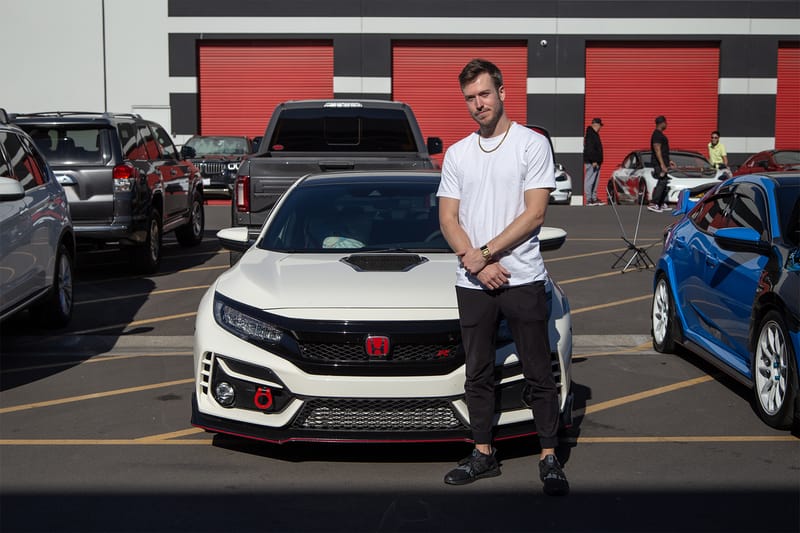 2 of 7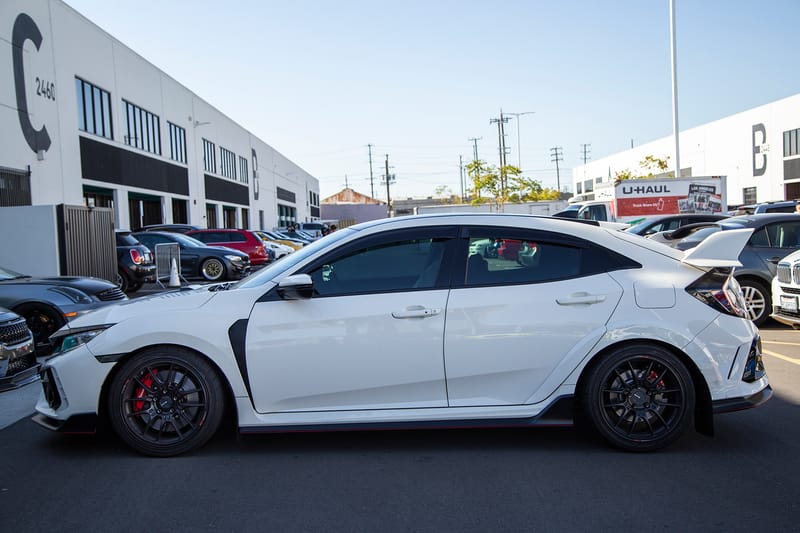 3 of 7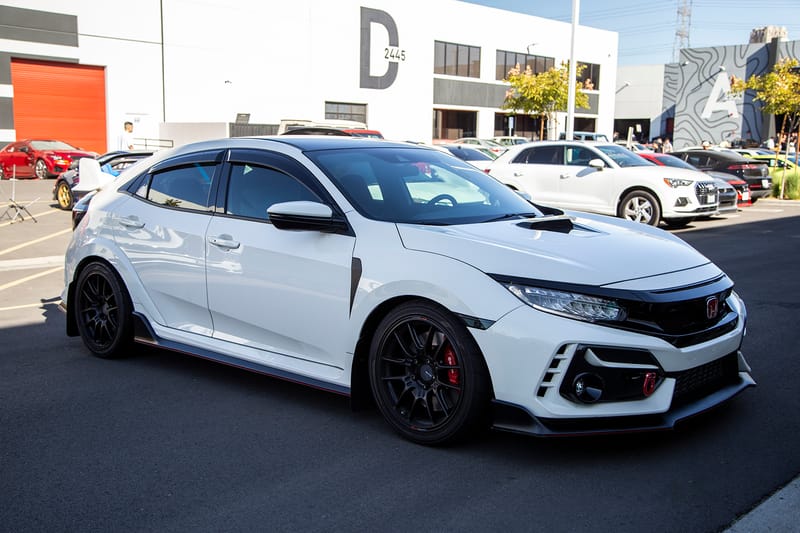 4 of 7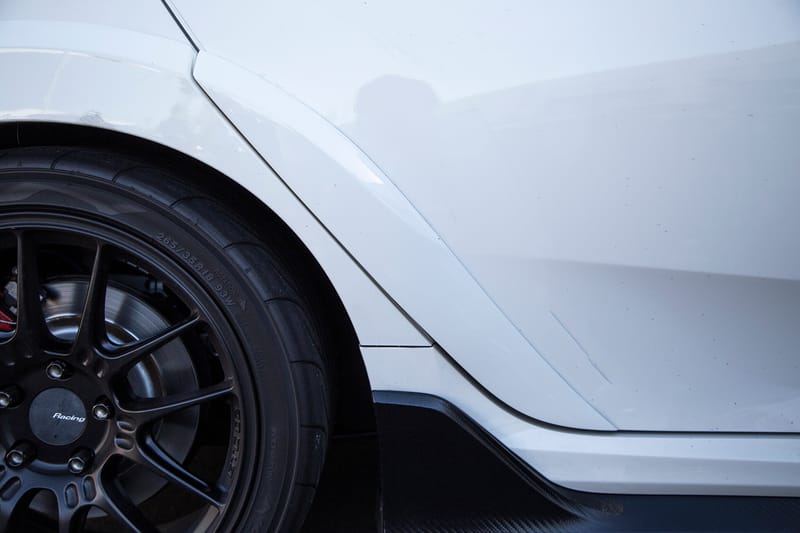 5 of 7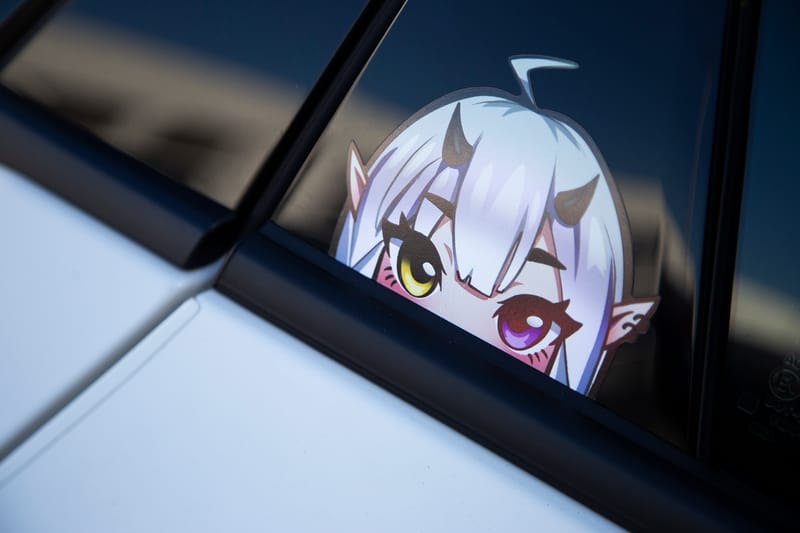 6 of 7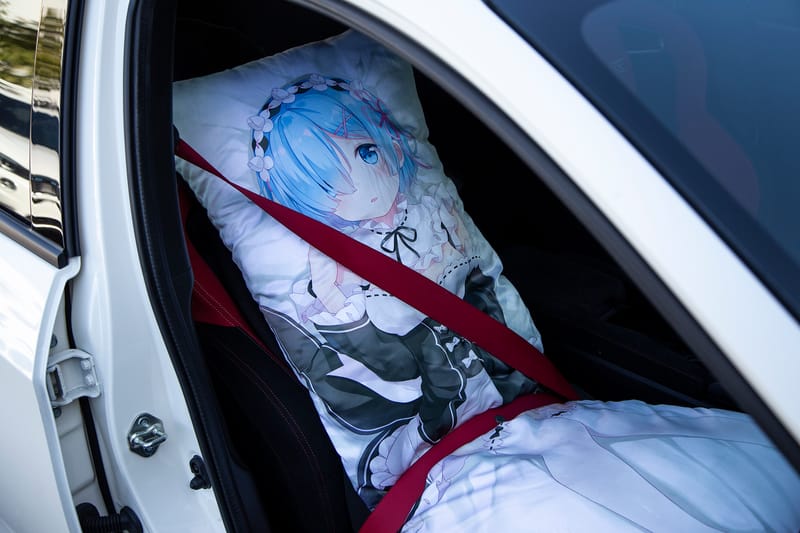 7 of 7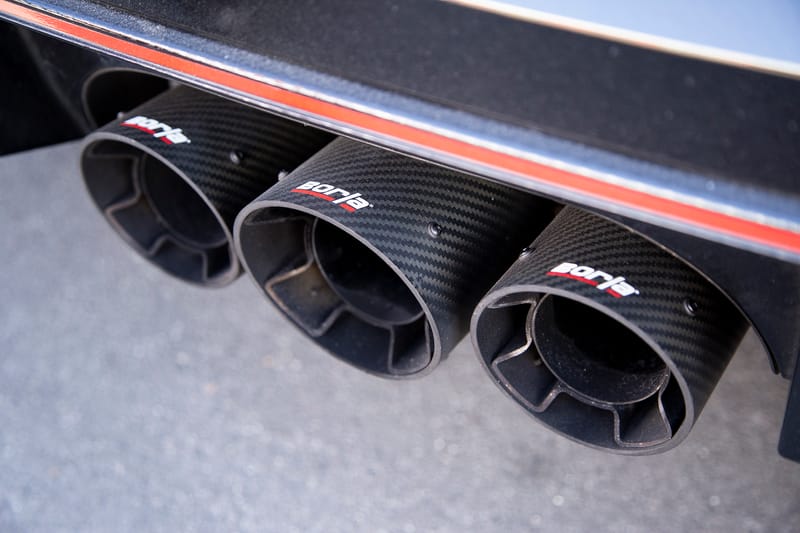 Name:
Jake (@jakenbakelive)
What do you do?
I'm from LA and graduated college with a marketing degree before I moved to China for two years to study Chinese. After that I was working in LA at a tech startup before I decided to move to Japan to try studying Japanese. I was there for almost three years totally.
When I moved to Japan I started live-streaming on Twitch.tv. I started streaming in summer of 2017. Since then, it's been all I do. My streams generally consist of outdoor IRL and travel content. Recently, we've also been doing a ton to car-related content. We've been all over Europe, and spent a lot of time throughout Asia, specifically Japan and China all on stream.
What car did you bring?
I brought and currently own a 2020 Honda Civic Type-R. It's in Championship White – a unique color to the Type-R – and I've tried to keep it clean with only tasteful mods. It's a nice mix between simplistic cosmetic changes to help the car standout to some performance modifications to help us on the track. Being newer to the car scene, I have a lot to learn.
What aspect do you love the most about your car?
When I was moving back to LA from Tokyo I knew I wanted to buy a new car.
Originally I always loved WRX STI's, but the more research I did, the more I found out about the Type-R. After driving it I fell in love. I love the Type-R and chose it specifically because of its amazing versatility. It's a car that I can comfortably daily drive, take trips to Costco to stock up on goods, impress people at meets, and absolutely tear up the track. It's unique and turns heads without breaking the bank, and it holds up against some of the craziest cars on the track. Definitely one of the best overall cars out right now.
However I do got my eye on the upcoming new Z from Nissan. That might be the next little stepping stone. 1 of 6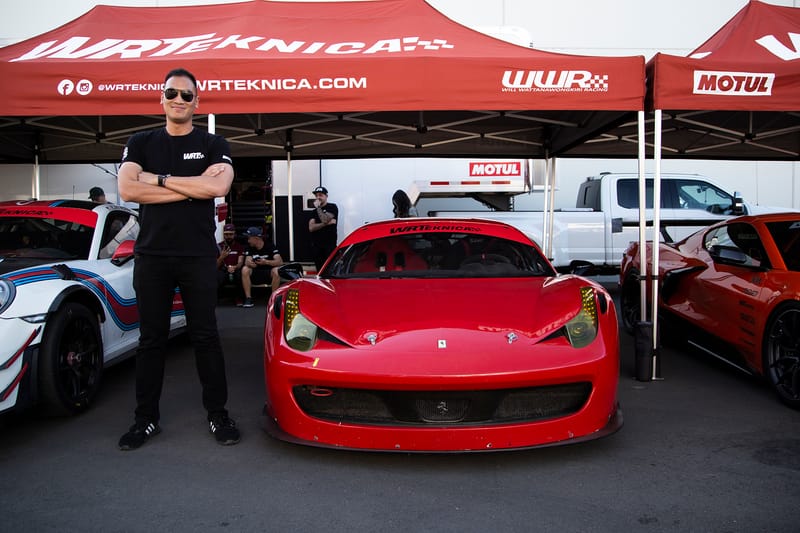 2 of 6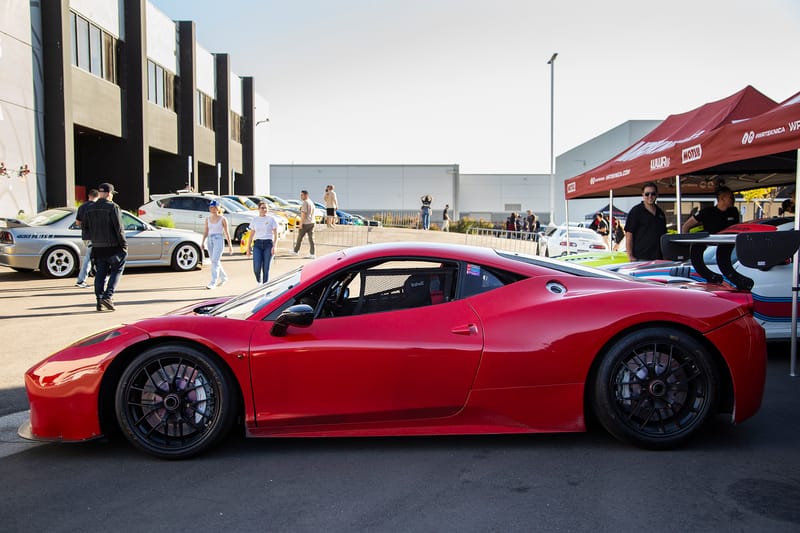 3 of 6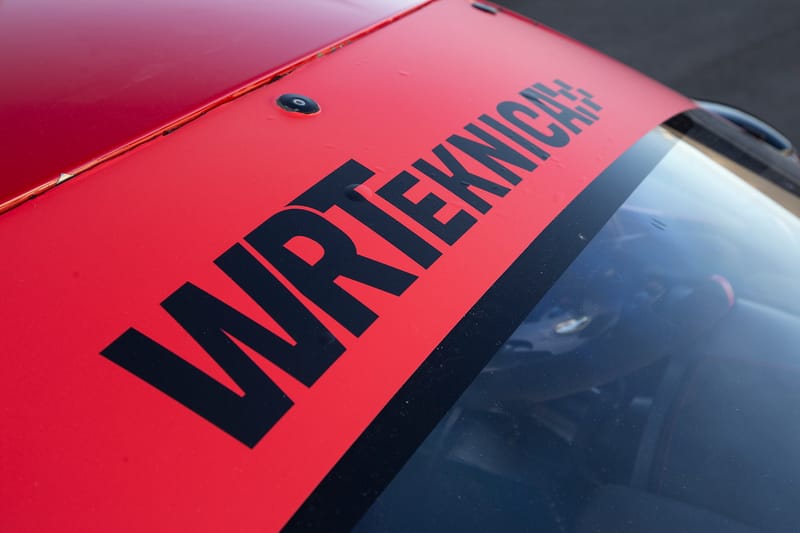 4 of 6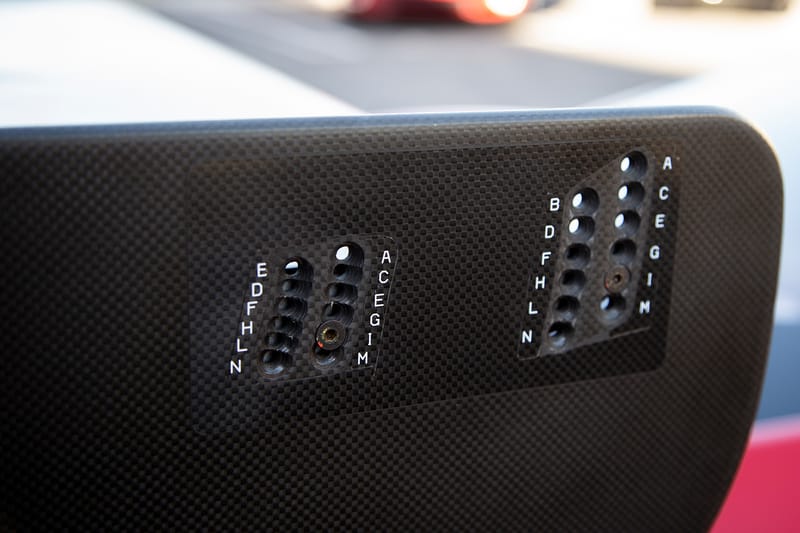 5 of 6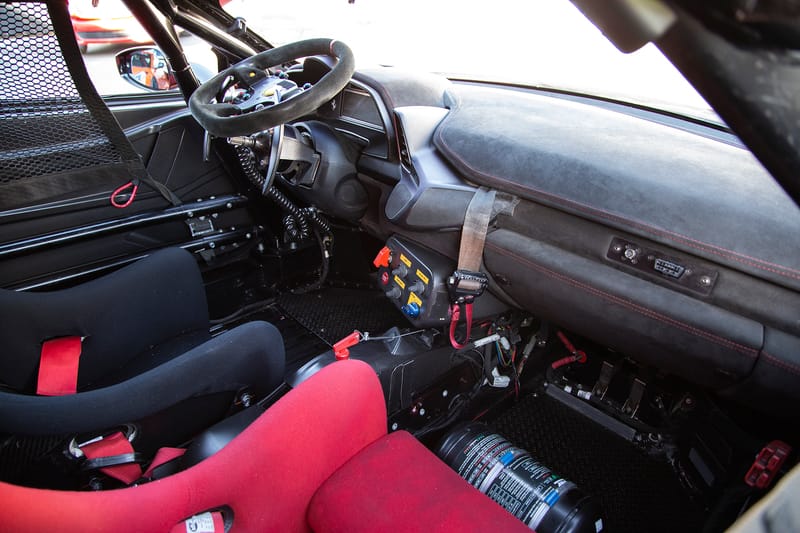 6 of 6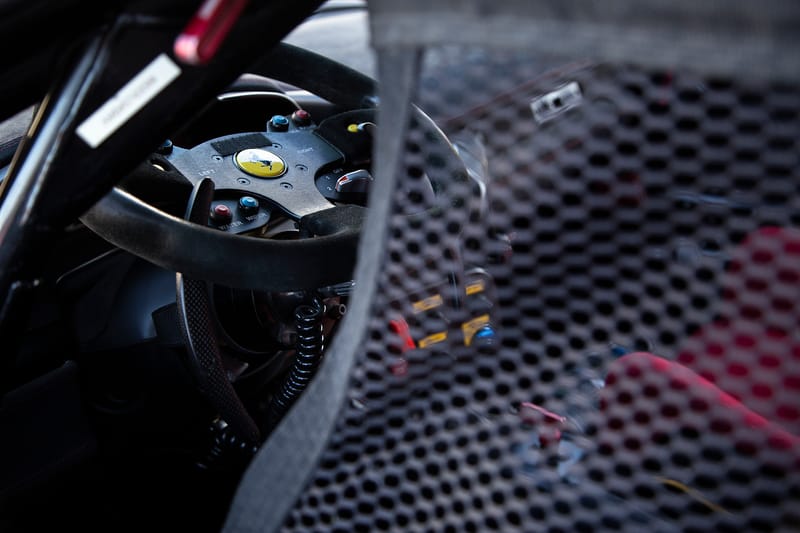 Name:
Jake (@jakenbakelive)
What do you do?
I am an entrepreneur! I have a few different business from a logistics company to a media company called Imola Media, but my main focus right now is my race shop WRTeknica which is a business that stemmed from my passion for motorsports and years of racing. We like to say we can do anything, but our focus would be anything track related. Whether it's safety related like supplying and installing race seats and harnesses or performance related such as installing and setting up custom coilovers that we spec for your specific needs.
What car did you bring?
I didn't bring a single car, but a few cars that we are maintaining at WRTeknica. Notably two factory race cars, a GT2 RS Clubsport, a Ferrari 458 Challenge, and a Ford GT350R that we built from the ground up from a street car to a full on racecar. As well as a few of our customers cars. Our trailer can transport three cars which is necessary for bringing multiple race cars to the track but also makes it easy to bring multiple cars out to shows and events like this!
What aspect do you love the most about your car?
My personal car is a 991.1 GT3 that we use as a development car for a lot of things we do at the shop. We didn't bring it out to the event today, but what I love about driving it is the same thing I love about driving the cars we did bring. The handling, responsiveness and satisfaction you get from extracting all the performance he car has to offer on the track. My specialty is vehicle dynamics and that is the foundation of what we do at WRTeknica. We set up cars to be reliable, consistent, safe and handle in a way that complements your driving style. My personal car is easy to drive fast, but challenging to get 100% out of. Which makes it very satisfying to drive and I aim to give all of our customers that same experience with their own cars.
Source: Read Full Article