DRIVERS is a series highlighting influential individuals in the HYPEBEAST sphere and their passion towards all things automotive. The approach is simple: what is car culture to you, and why do you have a passion for it? Each contributor is given a chance to shine light on their personal vehicle or vehicles, and asked to remark on how they are driving culture forward, both metaphorically and literally.
---
If there was ever a parallel product that coincides with vintage cars, it would be watches – both age and patina over time, adopt charm throughout their years and, perhaps for the first time in human history, can be considered wise investments. And there's no better person who would understand this comparison than Ben Clymer, founder of HODINKEE.
Clymer, 40, started HODINKEE in 2008 as a watch blog for collectors and aficionados and has grown the site to be THE destination for all things watches. Since its inception, HODINKEE's visuals and curation of watches have led it to wild success and popularity, receiving accolades and recognition as one of the best websites for discovering timepieces. Clymer's vision has broadened HODINKEE to introduce newcomers into the world of mechanical watches, while also making watches accessible and special still to collectors, experts, and even celebrities like John Mayer, Aziz Ansari, Daniel Dae Kim and more – all of whom have been featured previously.
Outside of watches, Clymer's self-claimed passions extend to cultures like golf, sneakers and, naturally, cars. Ben is the proud owner of this un-pristine 1967 Porsche 911S; its worn condition is actually a point of pride for him. Commonly known as one of the most coveted of the first generation originals, Clymer's 911 S wears its scratches, dings, weathered paint and more like badges of honor. And to dismiss the car as a garage queen would be wrong – with its 180 horsepower, short wheel base, five-speed manual and skinny period-correct tires, its owner is not afraid to pile on the smiles-per-mile, which was proven as we drove with him on the twisty backroads of upstate New York. And while Clymer has recently sold off another Porsche 911 to aid Ukraine, his collection will likely house this 911S for years to come, alongside his beautiful BMW E39 M5, a drop-dead gorgeous V12 Ferrari 330 and much more.
Check out our latest edition of DRIVERS and in case you missed it, we last featured a stunning 1969 Ford Bronco owned by actress Sydney Sweeney – Cassis Howard from the hit HBO TV show Euphoria.1 of 11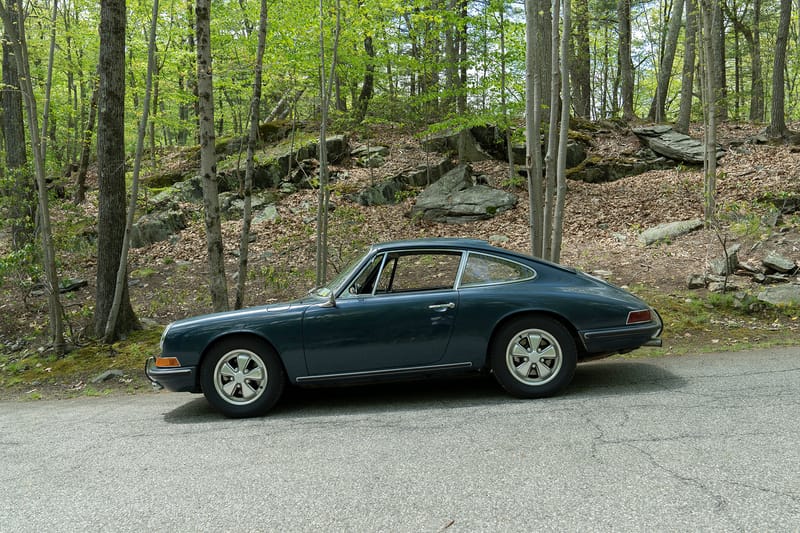 Eddie Eng/Hypebeast2 of 11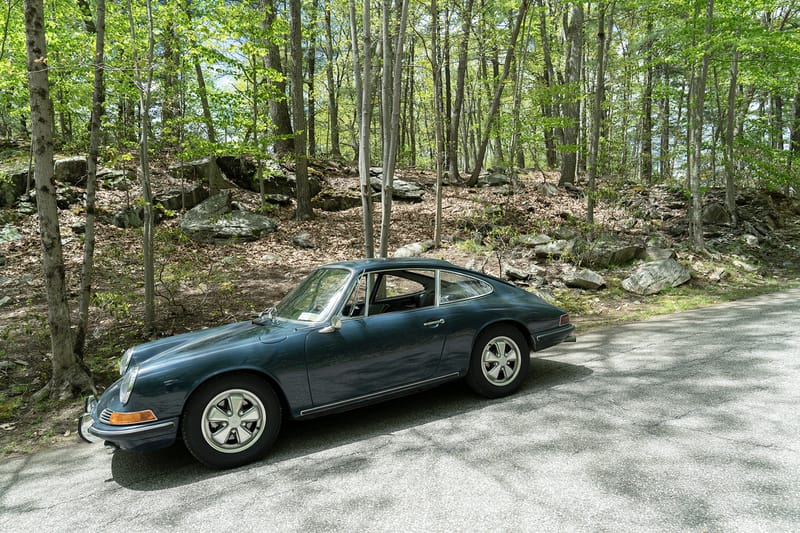 Eddie Eng/Hypebeast3 of 11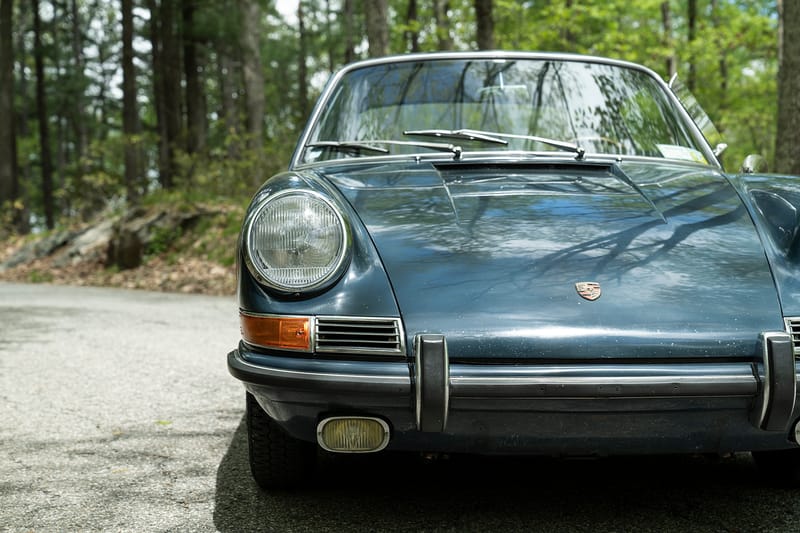 Eddie Eng/Hypebeast4 of 11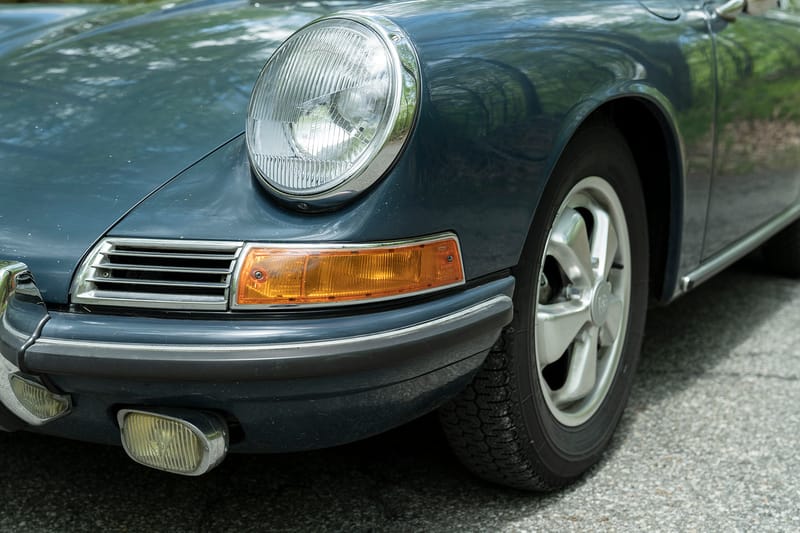 Eddie Eng/Hypebeast5 of 11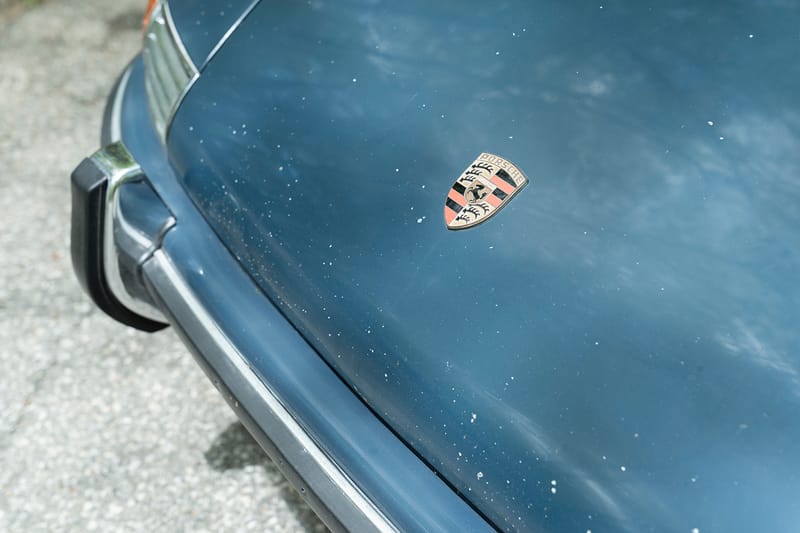 Eddie Eng/Hypebeast6 of 11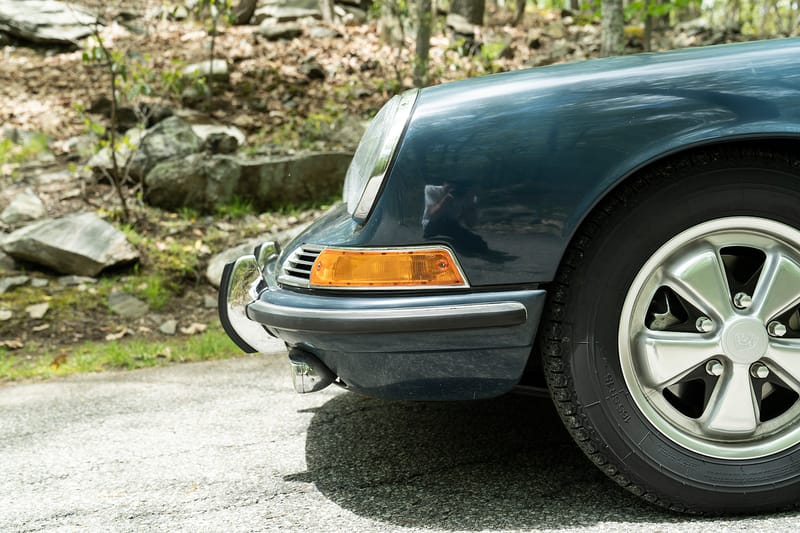 Eddie Eng/Hypebeast7 of 11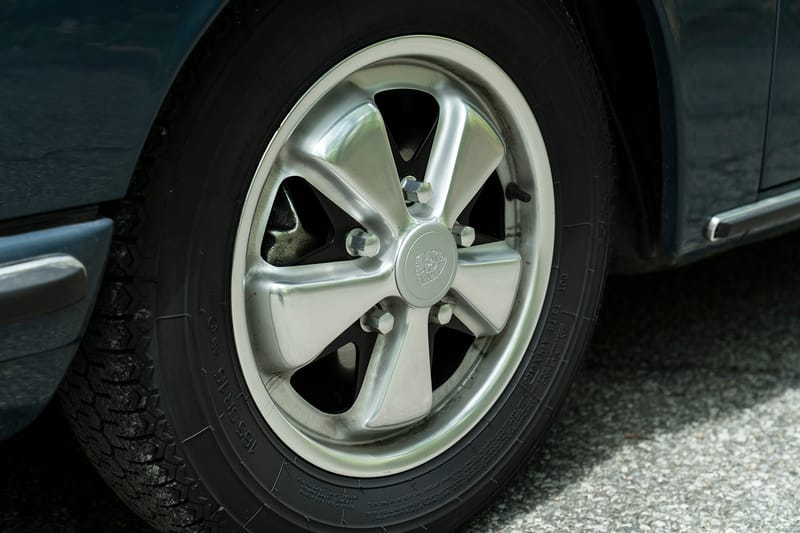 Eddie Eng/Hypebeast8 of 11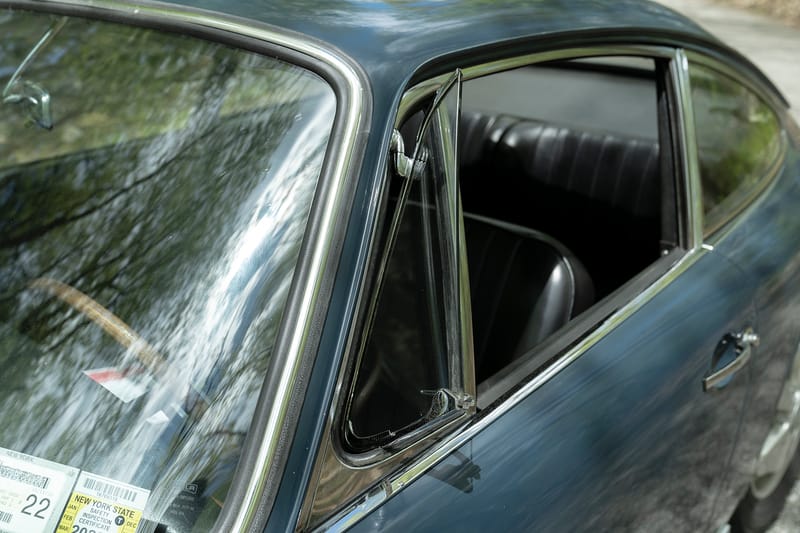 Eddie Eng/Hypebeast9 of 11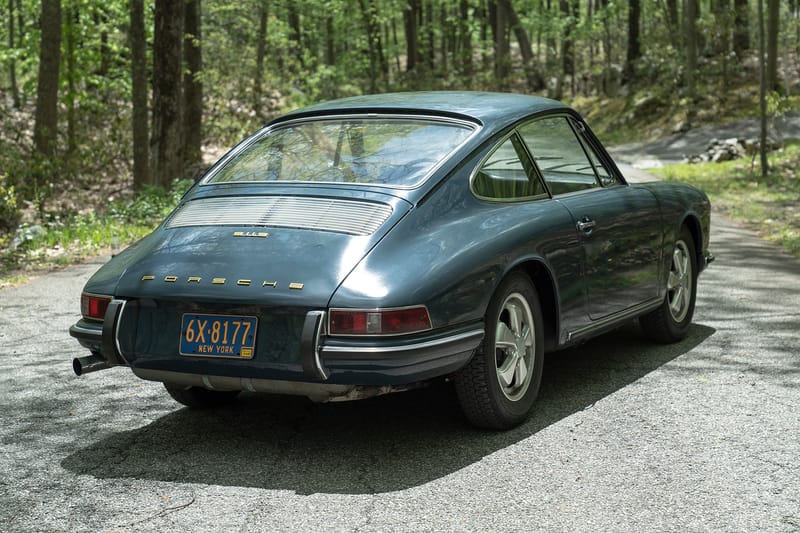 Eddie Eng/Hypebeast10 of 11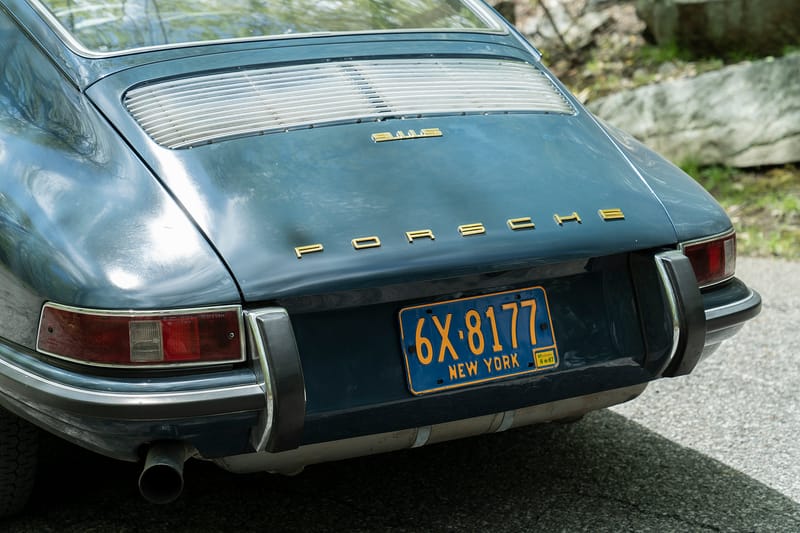 Eddie Eng/Hypebeast11 of 11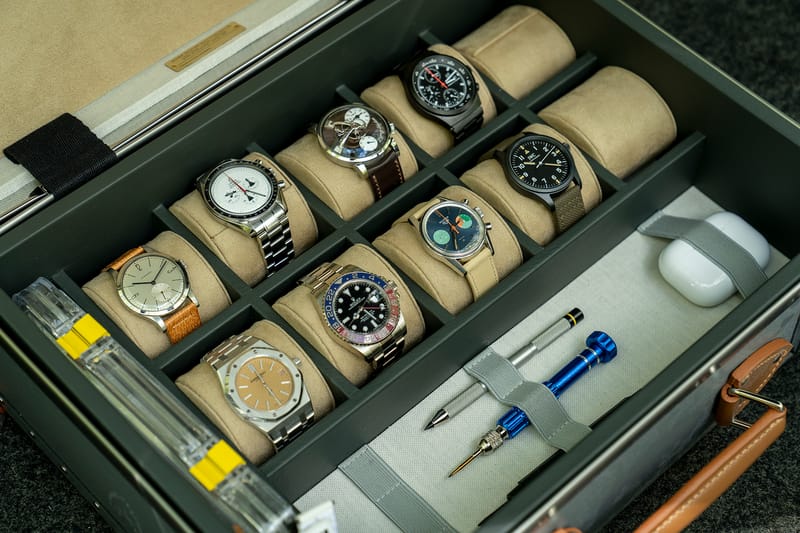 Eddie Eng/Hypebeast
Tell us about your car.
My car is a 1967 Porsche 911S. I think it's really easy to look at this car and give an eye roll and think "great, just another Porsche 911 – one of literally a million plus on the road". And in one sense, you'd be right. This is a 911, and there are a lot of them – today, anyway.
In 1967, there weren't so many at all on the road. The 911 was introduced for the model year 1965, and the model was such a jump forward from the 356, it was anything but a sure thing. The 1965 cars used solex carbs and produced around 130hp. Then, in 1967, Porsche decided to tune up the 2.0 liter motor with larger carbs, tightened the suspension, put on some lightweight wheels, and all of a sudden you had a huge bump in horsepower, with a totally different feeling behind the wheel.
After 1967, Porsche extended the wheel base on all 911s, and to many, the "short wheel base" cars, are the ones to have. They are the purest, the smallest, lightest, and in many ways, the most exciting to drive. These cars also all pre-date fuel injection, which means you get the charm, power, and sound of carburetors, which to me, make any real vintage car experience that much better.
To me, the 1967 911S is absolutely the 911 to have.
When did you acquire it?
I purchased this car in the fall of 2020. I had previously owned and sold an incredible 1965 911 that was a mostly original car. The only thing that had been done on my 65 was a single re-paint. And I foolishly sold the car in a moment of weakness – and genuinely missed it.
So when it came time to start thinking about another short wheel-base 911, I thought it was right to aim a bit higher and look for an S (S cars did not exist in 1965), and one with original paint. Not exactly an easy thing to find – but the Porsche world is small, and sometimes you luck out. I was thrilled to be offered what I think is the most beautiful 1967 911 S in the world – a car that was owned by one person for over 50 years, that was completely documented since new, and importantly, has its incredible original Aga blue paint on it.
What made you choose this car specifically?
Ever since my 1965 911, which was one of my first really great vintage cars, I've been almost exclusively look for original, unrestored cars. They are remarkably difficult to find, but when you can track one down, the reward is simply incredible. This car is surely one of the most original 1967 911Ses in the world, and what's more, it's an American car with documentation since new. The paint, after over 50 years and thousands of miles, has faded and worn to a color that is almost like Japanese selvedge denim. I've never seen Porsche paint like this in my life, and the fact that it exists on what I think is absolutely the best 911 ever made? It was a no-brainer, and I moved mountains to make it happen for me.
What is the main purpose of this car for you?
The purpose of this car is simply to enjoy it, and use it, as much as possible. The wonderful thing about 911s is that they are really all purpose, even back in 1967. You can cruise around town in them – go to the grocery store, go out to lunch with your family – and take it easy, or, if you want, push the revs up above 5,000 rpm and all of a sudden you have what is/was an actual race car. There's not a more flexible car in the world than a vintage 911 – and it just makes it so rewarding to own.1 of 12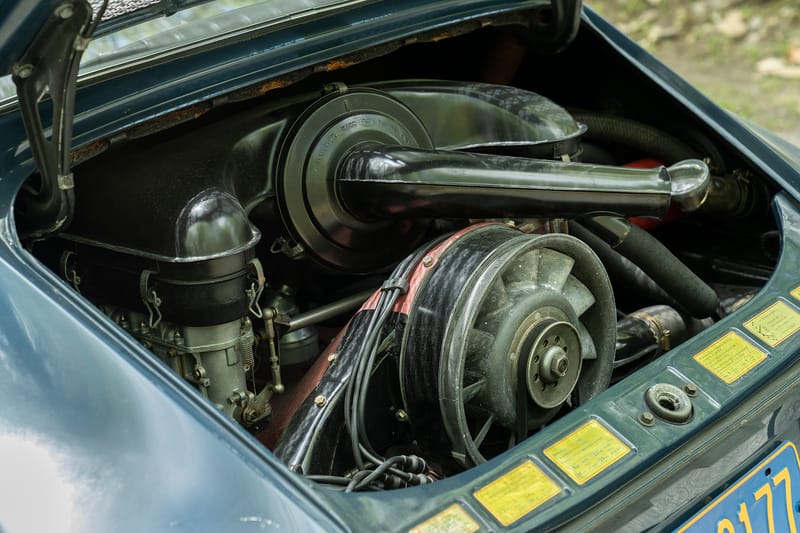 Eddie Eng/Hypebeast2 of 12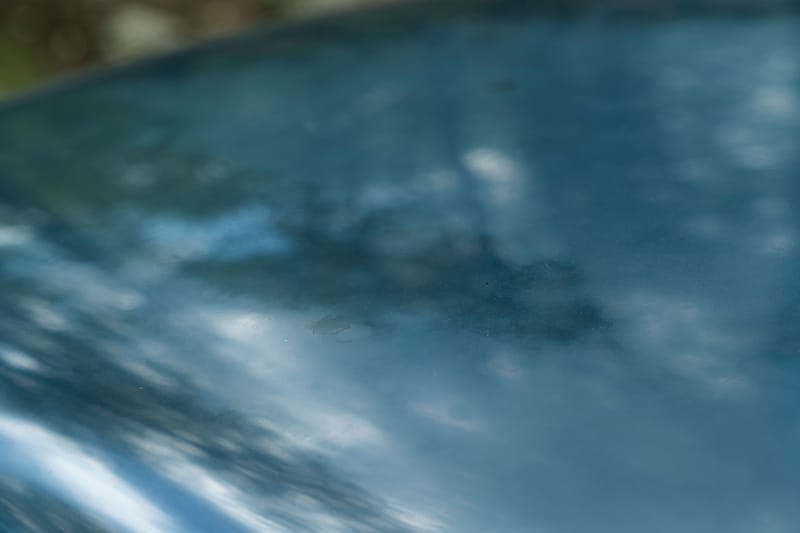 Eddie Eng/Hypebeast3 of 12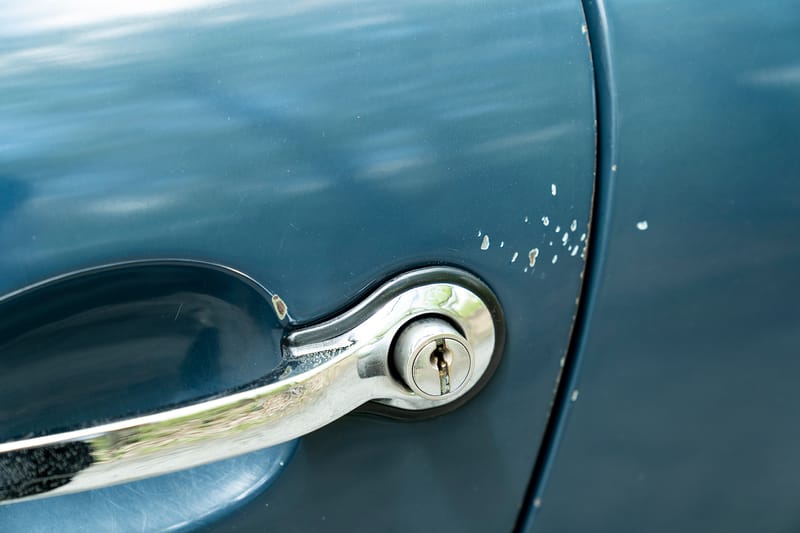 Eddie Eng/Hypebeast4 of 12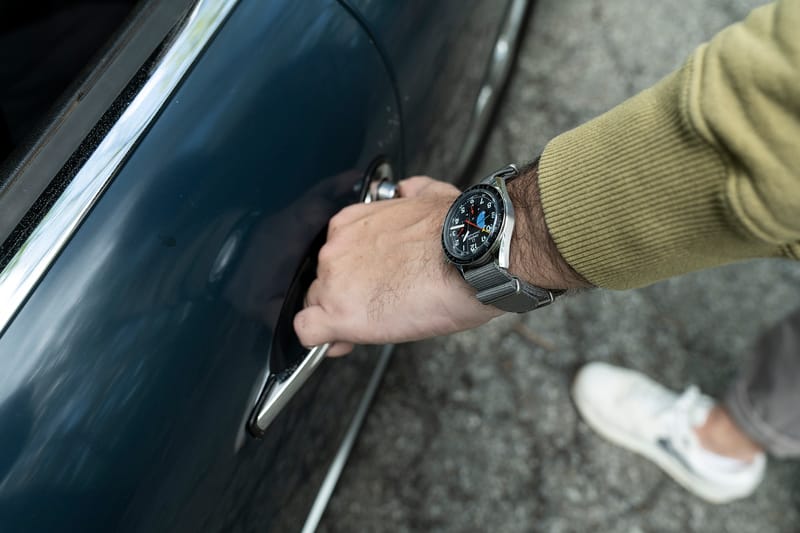 Eddie Eng/Hypebeast5 of 12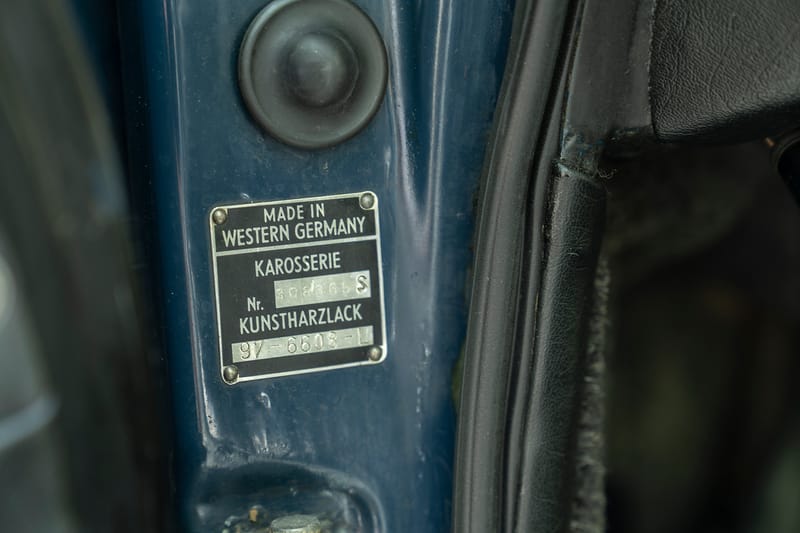 Eddie Eng/Hypebeast6 of 12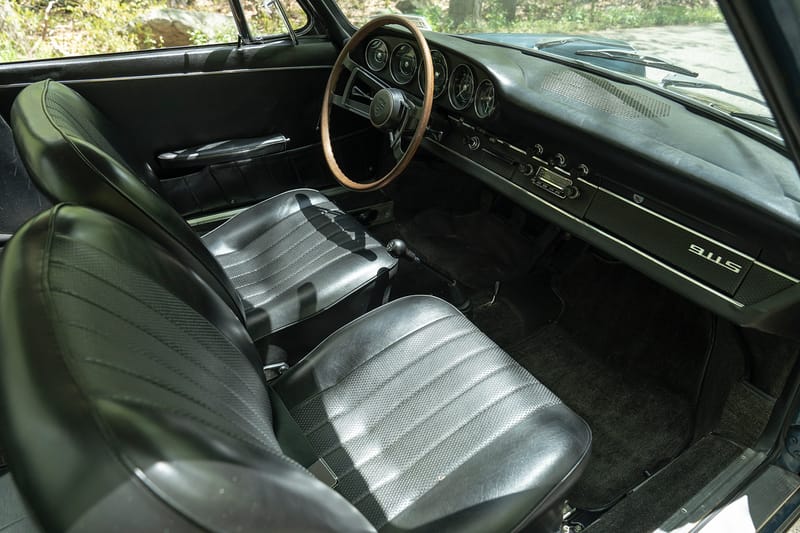 Eddie Eng/Hypebeast7 of 12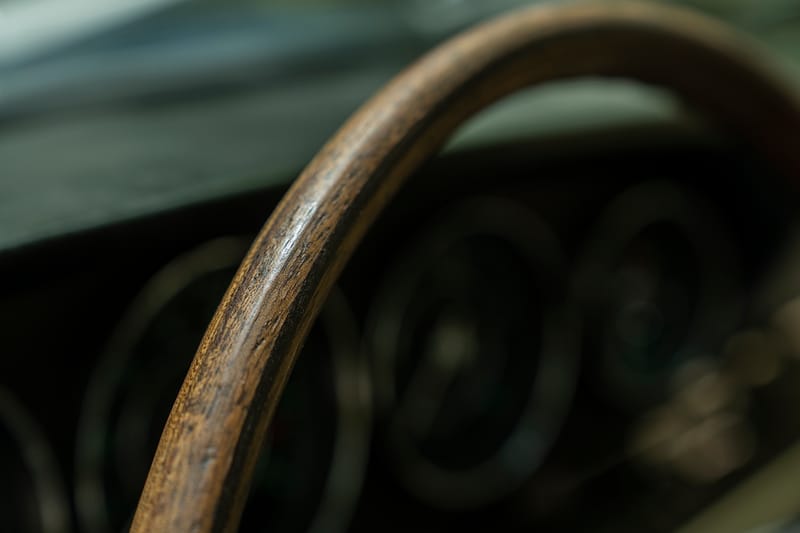 Eddie Eng/Hypebeast8 of 12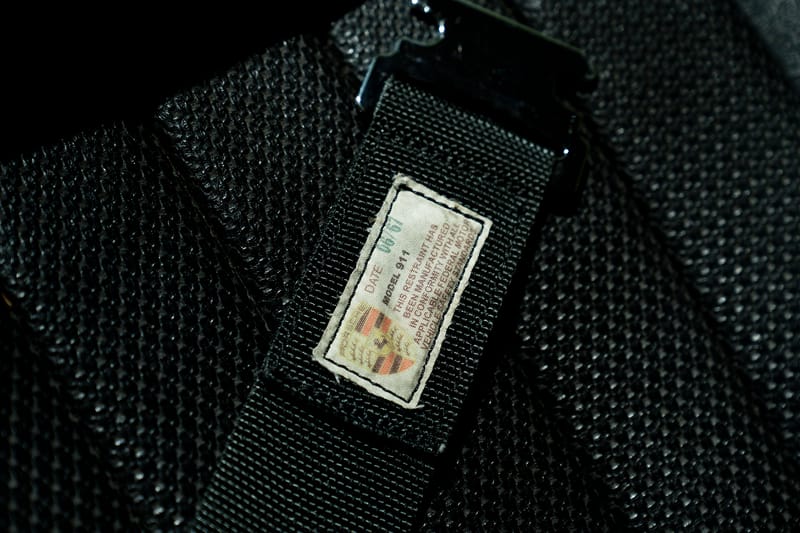 Eddie Eng/Hypebeast9 of 12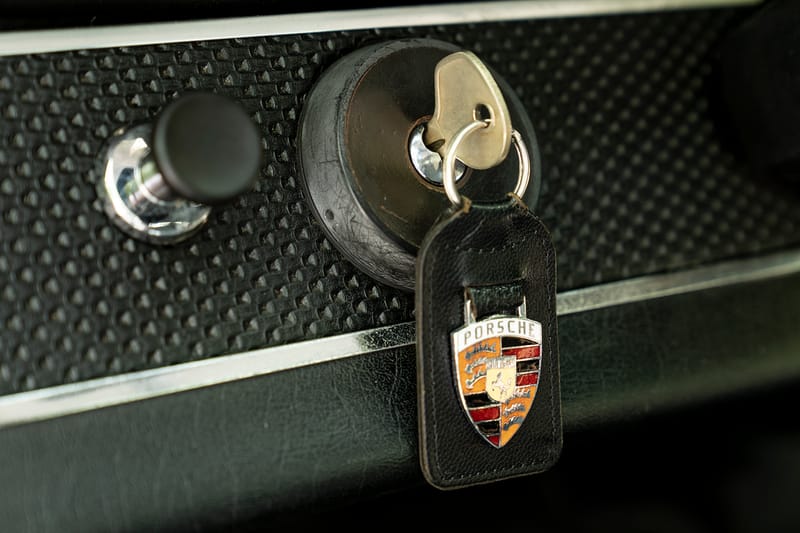 Eddie Eng/Hypebeast10 of 12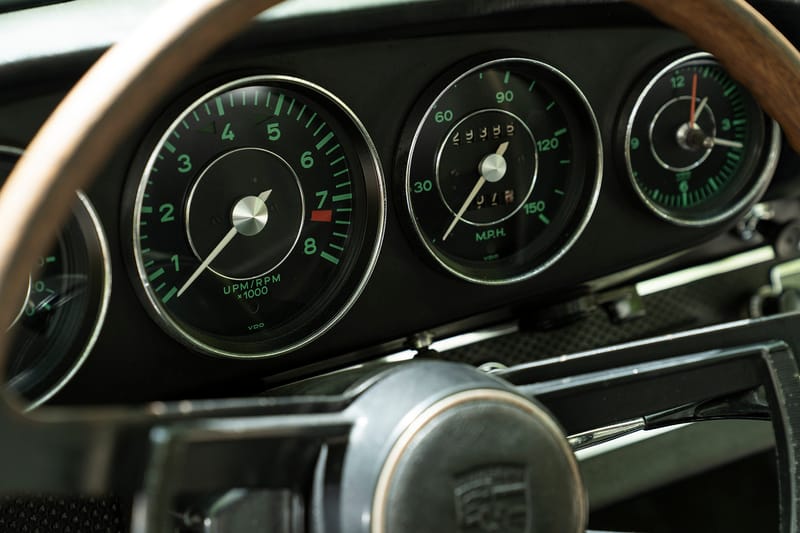 Eddie Eng/Hypebeast11 of 12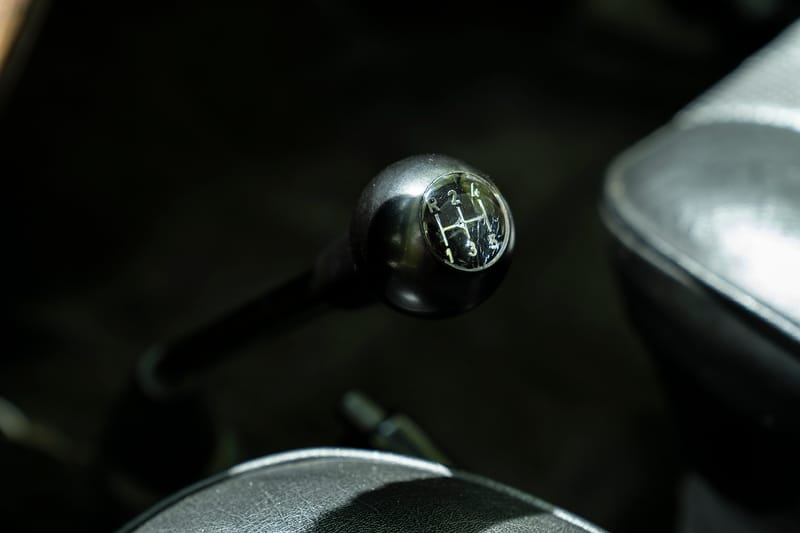 Eddie Eng/Hypebeast12 of 12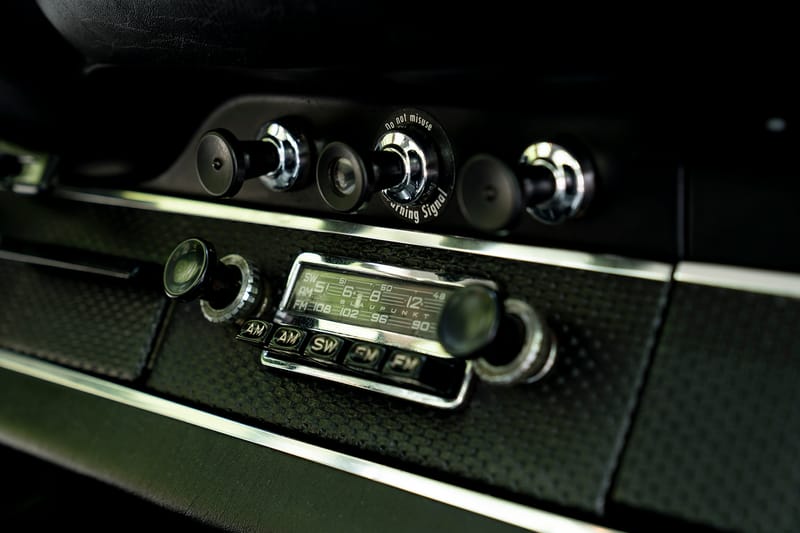 Eddie Eng/Hypebeast
Any details? Modifications? Changes?
The charm of this '67 S is that there really hasn't been any material changes or modifications to it dating all the way back to when it was delivered in July of 1967. You don't see cars this old in this type of condition – and I'm so thankful to its long-term owner for keeping it in such amazing condition for all this time. It is extremely well maintained and has been driven extensively – just how any great car should be.
Any interesting stories you'd like to share about this car?
When you look at the world of 911s, you have to look at the RS, which is kinda the blue chip, big bad 911. And before I bought this S, I came very close to buying one. They really are that great, but there's something really wonderful about the car that most people don't understand – and that's not the RS. An RS is the 911 you drive when you want people to see you at the meetups, and that just didn't feel right for me. The '67 S is the 911 that only the real experts will understand and appreciate, and that's a bit more fun for me. It's almost like an editor for those who come up to talk to you at the local coffee shop.
What are cars to you: aspirational achievements, functional tools, stress-relievers, etc?
Cars to me are my community and my love. They are so beautiful, and frustrating, and I think that's what I love about them. Vintage cars, in particular, will never, ever work well all the time. And there's something so charming about the unconquerable – it's why I love golf so much as well. But when they do work? There's nothing better than a great old car, on a great road, on a great day, with great company. You have to go into any day in a vintage car assuming it will break down, and then when it doesn't, you are simply jubilant. They are definitely stress relievers for me – and I absolutely love everything about them.
"Vintage cars, in particular, will never, ever work well all the time. And there's something so charming about the unconquerable. You have to go into any day in a vintage car assuming it will break down, and then when it doesn't, you are simply jubilant."
What have you owned before?
I've owned a bunch of cars over the years – ranging from an Audi S6, to a [Porsche] Cayenne Turbo, E39 BMW M5, E34 M5 Touring, Ferrari 456, 1962 Porsche 356, 1965 911, 1990 Japanese Market 964, and some weird old Zagato-bodied cars. I don't own most of these anymore – the collection is always changing and that's the fun of it.
What's in your three-car dream garage?
It's really hard to pick just three – but if I could have anything I wanted, I would love an Alfa Romeo TZ in blue, a Porsche Speedster in black, and a Ferrari 275 in green. Those to me are kind of perfect things that really just speak to me as a collector and a driver. The TZ is just incredible looking, Zagato-built, and a real race car. The Speedster is the ultimate American summer-time cruiser, and the Ferrari 275 is to me, as close to a 911 as Ferrari ever made in that its really usable as a sports car and a GT.
What is the future of the automotive industry, and car culture in general?
I think those are two really different questions – with two diverging paths. The industry is 100% electric. With specs and sustainability at the fore front – as they should be. They can be beautiful but ultimately they will be utility focused. On the culture front, I think it's never been stronger than now and it'll only increase – the appreciation of the old school, manual gear box, internal combustion engine. I view the culture as something that will mimic that of the mechanical wristwatch like we see at HODINKEE… immense appreciation of something that is clearly unnecessary and really outdated, and that's exactly the point.
Source: Read Full Article