This week, the world of tech had lots to share. Apple stayed busy, stocking its shelves with its latest products and launching iOS 16 on iPhone 8 and later devices. Social media platforms continued to dupe each other: Instagram began testing a new in-feed repost feature similar to that of Twitter, and TikTok launched experiments with a new BeReal-style feature called TikTok Now. And in another vein, we received an update on the status of Elon Musk's tumultuous $44 billion USD Twitter deal.
Below, Hypebeast has rounded up the top tech stories of the week so you can stay up to date on trends in the industry.
Apple Launched iOS 16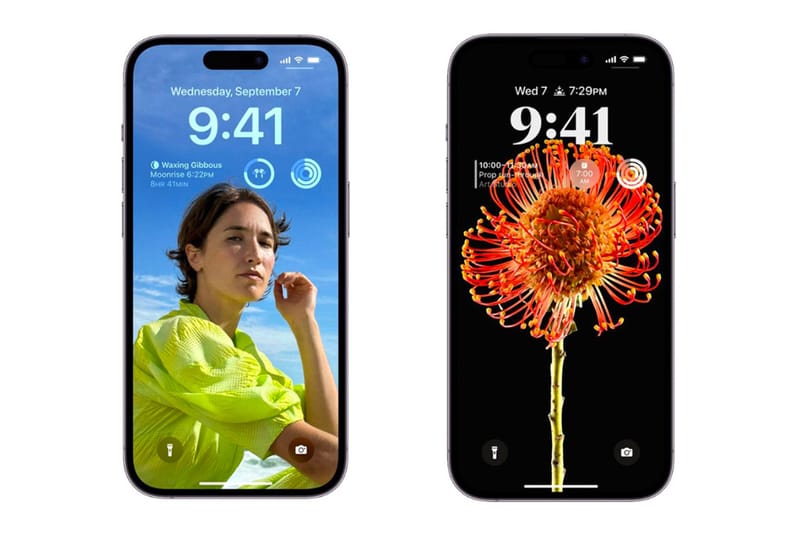 Apple
On Monday, Apple unveiled iOS 16, or what it's calling the "biggest update ever to the lock screen," for iPhone 8 and later models. Within the updated operating system, users can now add a depth effect to their background and change the font or type style for the time display. Additionally, users can choose to show either one static image as their background, or they can select a new gallery feature that shuffles between several images.
Elsewhere, iOS 16 offers new widgets that streamline access to important information, including alarms, time zones, calendar events and more; and notifications now appear from the bottom of the screen. In iMessage, users can now sync content including movies and music via SharePlay, ideal for both work collaborations or leisurely activities.
Twitter Shareholders Voted to Approve Elon Musk's $44 Billion USD Buyout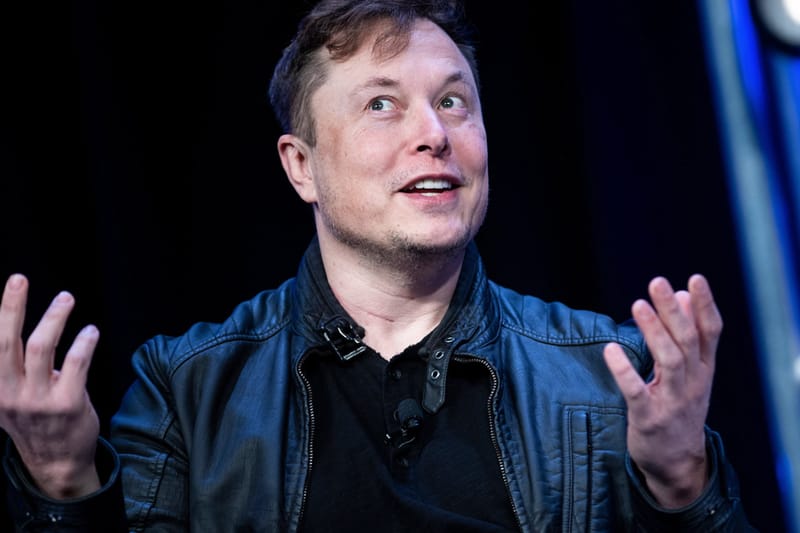 Brendan Smialowski/Afp/Getty Image
As Musk continues to attempt to pull out of the massive deal, a majority of Twitter shareholders on Tuesday approved the Tesla CEO's $44 billion USD buyout. During their meeting, which reportedly only lasted seven minutes, shareholders approved two separate proposals.
The first proposal followed the merger agreement, under which Musk would buy Twitter as a private company; and the second proposal provided context as to how Twitter executives would be compensated pending the deal's approval.
The company did not share the exact number of shareholders that voted to approve the proposals, though it will reveal those figures at a later date.
Instagram Began Testing a New Repost Tool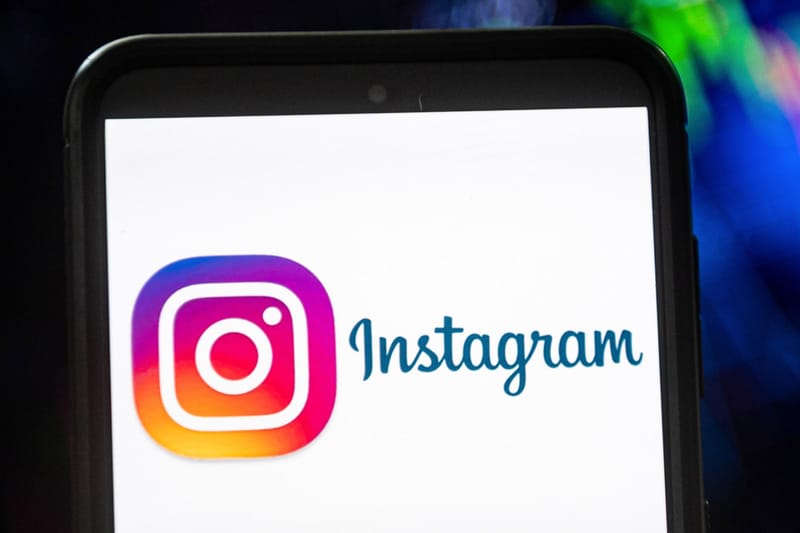 Mateusz Slodkowski/Sopa Images/Lightrocket/Getty Images
People have long been able to share other users' content to their Facebook and Twitter feeds, and it seems like Instagram is gearing up to introduce its own version of the popular feature. Of course, users can already share others' content to their Stories, but this latest test allows Instagrammers to also "recommend" content on their own feed, a first for the social media giant.
"We're exploring the ability to reshare posts in Feed — similar to how you can reshare in Stories — so people can share what resonates with them, and so original creators are credited for their work," a Meta spokesperson confirmed to TechCrunch. "We plan to test this soon with a small number of people."
Users will reportedly be able to reply to a repost with a message. Instagram has yet to confirm when or if the feature will roll out publicly.
Comcast Shared Plans to Introduce 2Gbps Internet in the U.S.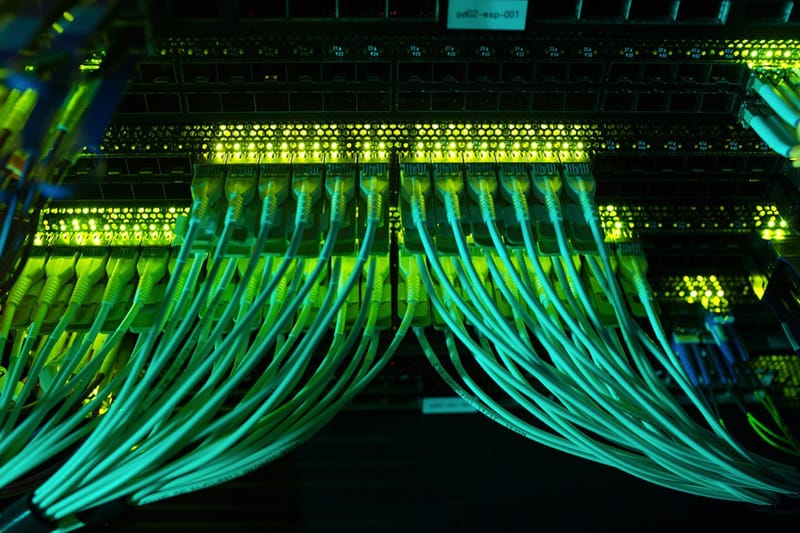 Bloomberg Creative/Getty Images
Comcast will soon make 2Gbps internet available in the United States, specifically in 34 cities before the end of this year. The initial destinations will include Augusta, Colorado Springs, Panama City Beach and Philadelphia, though the company notes that upload speeds will be limited to 200Mbps at first. Symmetrical speeds will become available in 2023.
"We're making our network even smarter and faster, which allows us to quickly deliver true multi-gig WiFi to tens of millions of businesses and residential consumers at an unprecedented pace," said Comcast Cable's president of technology Charlie Herrin. "Whatever the application, whatever the future holds, our network and world-class, whole-home Wi-Fi experience will be there and ready to power all of our customers' connected experiences."
The company said the project has been in the works for two years. The goal is to supply 2Gbps speeds to more than 50 million households by the end of 2025.
TikTok Started Experimenting With a New BeReal-Style Feature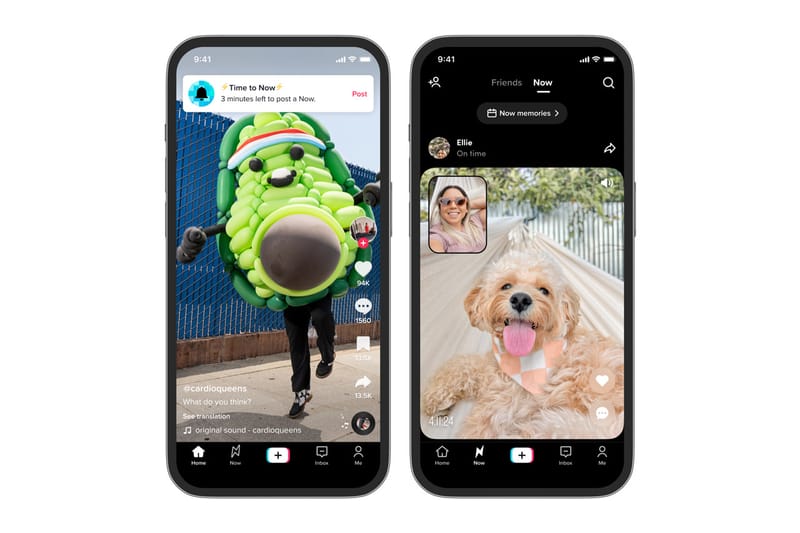 Tiktok
TikTok Now, similar to BeReal, will ask users to post either a photo (from both the front and back camera) or a 10-second video in a limited timeframe during a new test that is scheduled to run in the "coming weeks." In the U.S., the feature will become available in the flagship TikTok app, though other countries may receive an entirely new app dedicated to the new tool.
While the popular video-sharing app is no stranger to other companies duping its original features, this test is among TikTok's first attempts to borrow a core concept from another platform. TikTok has yet to confirm whether the feature will become permanent on the platform.
Apple's Latest iPhones and Apple Watches Launched Globally
1 of 2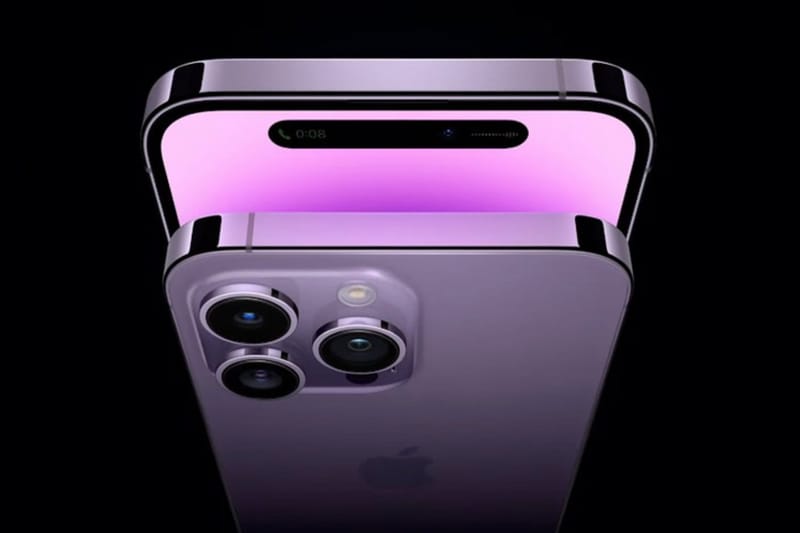 Tiktok2 of 2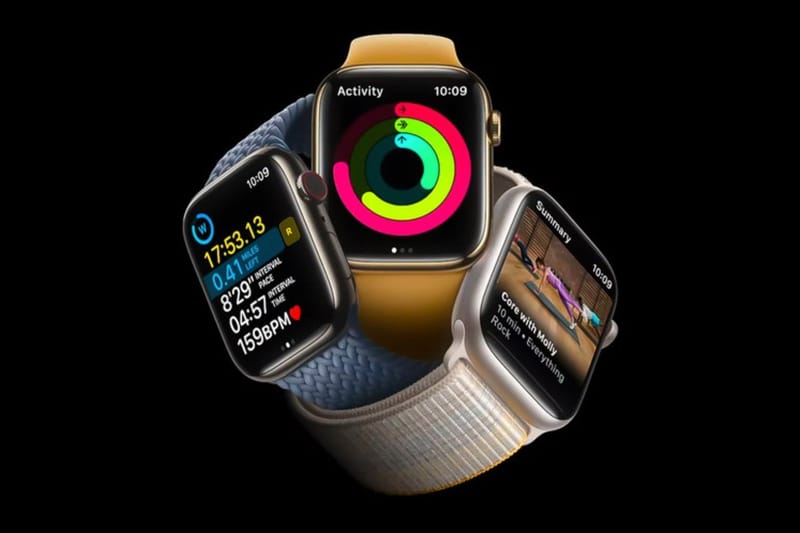 Tiktok
On Friday, Apple's new iPhone 14, iPhone 14 Pro, iPhone 14 Pro Max, Apple Watch Series 8 and Apple Watch SE arrived on the shelves of the tech giant's stores across the world.
Among the many product launches, iPhone 14 Pro is a certain standout, featuring Dynamic Island, a forward-thinking design feature that operates intuitively alongside a pill-shaped notch, as well as an Always-On display and a first-ever 48-megapixel camera. Elsewhere, the Apple Watch Series 8 improves the company's top-tier health and safety features, with myriad new technologies like temperature-sensing capabilities, retrospective ovulation estimates, Crash Detection and international roaming.
Head to Apple's website to shop the full product slate.
Source: Read Full Article