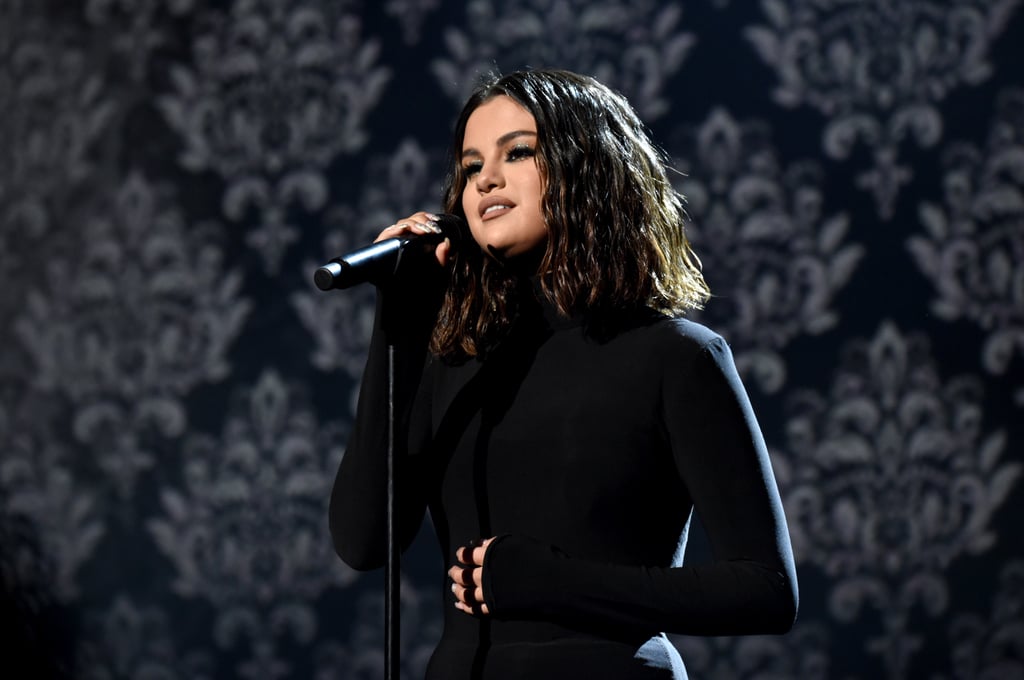 After Giving Us Bop After Bop, Selena Gomez Is Considering Retiring From Music

Whether you first started following her during her Disney Channel days or you recently became a fan, you can't deny that Selena Gomez is a talented artist. While the 28-year-old has dipped her toes in both music and acting, in recent years, she's gravitated more toward the latter with small movies roles, her cooking show Selena + Chef on HBO Max, and her upcoming role on Hulu's Only Murders in the Building. In fact, she's seriously considering retiring from music all together.
In a recent cover story with Vogue, she opened up about how challenging creating new music has been for her as an artist, especially when there are so many naysayers out there. "It's hard to keep doing music when people don't necessarily take you seriously," she explained. "I've had moments where I've been like, 'What's the point? Why do I keep doing this?' 'Lose You to Love Me' I felt was the best song I've ever released, and for some people, it still wasn't enough."
As someone who has followed Gomez's career since the beginning, her quotes are especially disheartening to hear. I mean, come on, she's given us bops like "Same Old Love," "Bad Liar," and many more. For fans who have supported her music, Gomez is grateful, but she's still adjusting her approach to new releases. Gomez is set to release her first Spanish language EP, Revelación, on March 12, but after that, we might only have one more album to look forward to. "I think there are a lot of people who enjoy my music, and for that I'm so thankful, for that I keep going, but I think the next time I do an album it'll be different," she said. "I want to give it one last try before I maybe retire music."
She added that part of her decision to retire from music is so that she can "give [herself] a real shot at acting." But there is still much more she wants to accomplish. "I haven't even touched the surface of what I want to do," she said. "The parts that I want are the ones I need help with. I can't wait for the moment when a director can see that I'm capable of doing something that no one's ever seen." Until Gomez gives us the official word that she's retiring, we'll just be replaying her jams over and over.
Source: Read Full Article