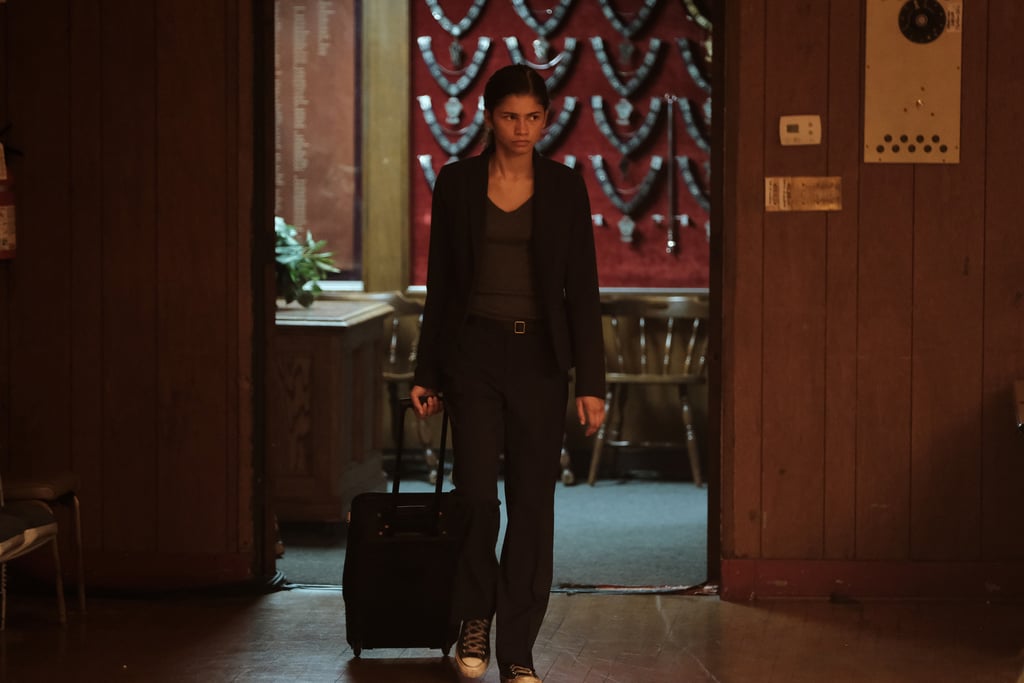 3 Theories About What's Behind Laurie's Locked Door on "Euphoria"

Things are definitely taking a turn for the worse on "Euphoria" after the Feb. 6 episode. Rue (Zendaya) is spiraling out of control with her substance abuse — screaming at her friends and family, stealing, running from the cops, and falling in deeper with the wrong crowd. She'd already gotten mixed up with Laurie (Martha Kelly), a drug dealer who is cold and ruthless, in the premiere, and now that she owes her money, she's in an even worse predicament.
When Rue shows up to Laurie's apartment to try to give her the $2,000 she stole and convince her she'll pay the rest back later, we get a glimpse of just how cold the woman can be. Not only does Laurie inject Rue with morphine in an absolutely bone-chilling scene, but she also piques the teen's interest with a locked door with something mysterious behind it. Despite her best efforts while trying to escape Laurie's house undetected, Rue is never able to open the door, which means we have no idea what Laurie is hiding behind it. We have a few ideas, though.
Source: Read Full Article