Surprise! Will Smith shocked his King Richard co-star Aunjanue Ellis yesterday during the annual Essence Black Women in Hollywood event when he gave her the sweetest, most thoughtful introduction before she hit the stage to receive her honor from the magazine.
Will called his movie-wife his friend, mentioning that "once you get over 50 you don't get a whole lot of new friends." Cosmo's red carpet reporter Brandi Fowler heard the speech live during the celebration yesterday, and Will continued, "For me to have found a new friend at this age is really special." Getting emotional as he spoke, Will joked with the audience, saying, "I said I wasn't going to be up here crying."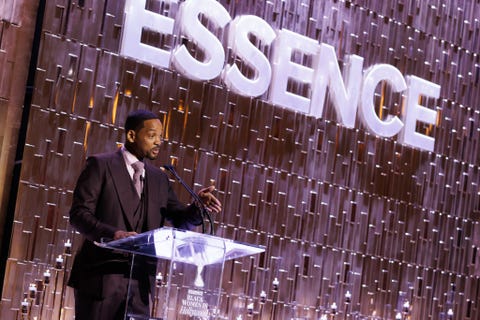 Will described Aunjanue as having "a fierce, noble integrity" at her core. "What is beautiful about being friends with Aunjanue is she demands it of you in the most loving way. In the few years that we've been together, she has awakened this thing in me where she mirrors back to me the best version of myself. She mirrors back to me what I'm supposed to be."
He talked about how the two of them became "like war buddies these last few years" with filming for King Richard getting shut down early during the pandemic. "I'm honored to stand here with you and beside you and for you. It was an honor to work with you and deliver love to the world with you," Will concluded.
When Aunjanue hit the stage to receive her award and deliver her own speech, she talked about working in "the dark" for her nearly 30 year career. To start, she asked the crowd to close their eyes briefly, then open them.
Her point? So much of our understanding about darkness is misunderstood or manipulated, but good things happen there sometimes too. "We're trained to think that [darkness] is ugly," she said.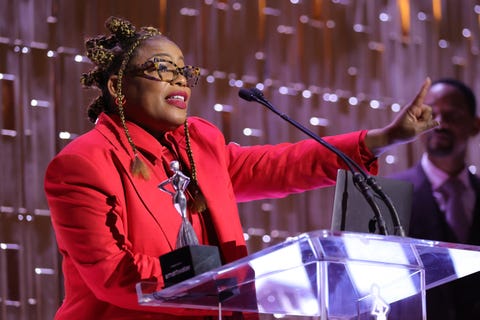 "Much of my 27 year of professional life has been in the dark, work that no one saw, work that no one wanted to see or should see, or noble work that was not valued by white institutions," she continued. "And yet I did it anyway—in the dark."
Despite any recognition, Aunjanue said she will continue her work even in the dark to push back against "those who would obliterate me as a Black American."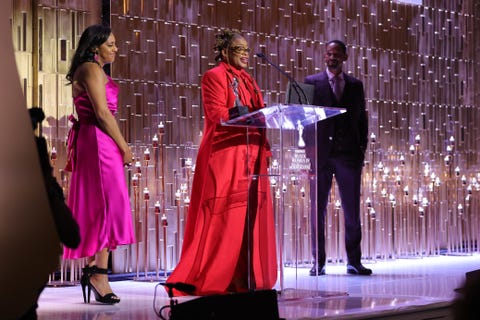 "I work in a profession that was tasked to tell my history—Black American history," she said. "It looks to other cultures to do the telling… I tell stories that give Black women primacy. In other words, we are censored. We are not plot points—we are the plot. I have been told my stories are too dark. And that darkness means that it's too Black… Hope does not look like a Black woman, but I know better. My hope comes from my mother and my sister and my grandmother."
Even once "this moment of shine, of luminosity," passes, she said, she is still committed to the work and her mission. "My next job is not gonna be with Will Smith. It may not be loved. And the next one after that may not be loved, but I will continue to work in the dark anyway."
Aunjanue is nominated for Best Supporting Actress at the 2022 Oscars—her first Academy Award nomination ever—for her role as Brandi Williams in King Richard. The other Essence Black Women in Hollywood honorees include Quinta Brunson, Chanté Williams, and Nia Long.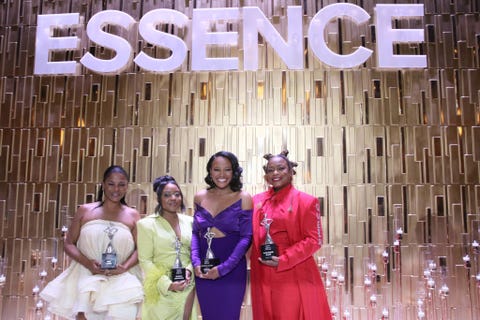 For the last 15 years, Essence magazine has hosted its annual Black Women in Hollywood Awards Luncheon, which honors four Black women who have made significant contributions to the industry.
Source: Read Full Article