Some of the suspects named in the press in 1994 as possibilities for the fifth James Bond were more usual than others: Mel Gibson, Liam Neeson, Ralph Fiennes (now M, of course), Daniel Day-Lewis, Denzel Washington, Eddie Murphy, Hugh Grant, Sharon Stone.
Unmoved by the newspaper column advocating Michael Jordan for 007 (insert "And I took that personally" meme here), the Bond producers ultimately opted for an actor they'd not only previously considered, but also actually cast: Pierce frickin' Brosnan. Who else?
The Brosnan had signed up for 1987's The Living Daylights after Timothy Dalton's filming schedule ruled him out, only for the makers of US TV show Remington Steele to exploit the publicity surrounding the new James Bond by contractually obliging him to make more episodes. Rather than seek an alternative leading man (or woman), of which there were many if reports were to be believed, the Bond producers pushed back their release date to accommodate Dalton, and the rest is the latter half of the franchise's near-60-year history.
Speculating about the next Bond is a longstanding tradition, and mostly harmless fun (apart from the whole promoting gambling thing). But rightly or wrongly, an actor has to satisfy certain criteria to play Bond, as your instinctive reaction to each of the names in that list tells you. And based on those criteria, one of the current crop of contenders stands out – even though, mystifyingly, he's rarely mentioned as a front-runner on whom odds have been slashed and bets flurried. (Though maybe this article will change that, not before I stick a few bob on – JK.) When you consider the evidence dispassionately, the obvious next Bond is – prepare to come at me, Sam Heughan fans – Henry Cavill.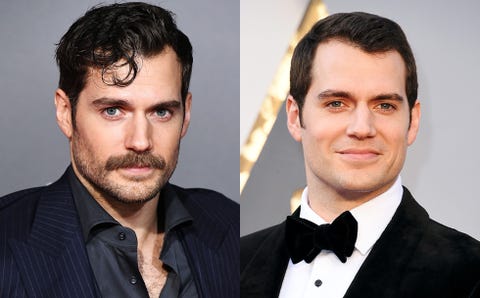 Exhibit A: Cavill is the right age. At 37, he's a year older than Daniel Craig when he was cast in 2006's Casino Royale. Tom Hardy is 43: older than Brosnan when he was cast in 1995's GoldenEye, since when the physical demands of action films have increased dramatically. At a push, Hardy could conceivably manage ten years in the tux and three or four films, but it would be a push; Craig, retiring at 53, took nearly 15 years to make five. Idris Elba is already 48 and so, alas, probably not happening, even if Tom Cruise is somehow 58.
Exhibit B: Cavill has the "right" look, at least as far as creator Ian Fleming's and most other people's conception of the character goes. He's tall (over six foot), dark-haired, handsome, white. No, race isn't fundamental to a modern interpretation of the character, although I'd argue gender still is. Tellingly, so does the woman in charge, Barbara Broccoli, who's on the record saying that though Bond could be Black, he won't be female on her watch. And yes, technically there's already been – or will be – a Black, female 007: Lashana Lynch's Nomi in No Time to Die. But IMHO that conceit only makes it less likely that the seventh Bond – eighth 007 – will break the conventional mold, not more (especially since, post-Covid, the odds of the studio making a risky/exciting casting decision [delete according to preference] probably just fell precipitously). While the world has moved on since Fleming was aghast at a Scottish Bond, it wasn't so long ago that collective shit was lost over a blonde Bond.
As defined by Craig's more muscular incarnation of Bond, Cavill has the right build. If anything, he could stand to slim down, which would doubtless come as a relief after years of bulking for Superman. Many of his mooted competitors would have to undergo a sizeable body transformation. Not to say they couldn't, but not everyone is blessed with Craig's – or Cavill's – genes.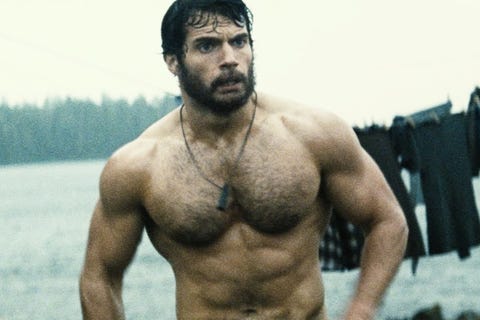 It's no longer enough to merely look the part either: the next Bond also needs to be a respectable athlete. As well as pecs, Cavill boasts impressive action chops, and reloading arms hailed by Buzzfeed as "the most important part" of the terrific 2018's Mission: Impossible – Fallout. M:I has replaced Bourne as the rival action film franchise for Bond to beat; that could make Cavill, who has learnt first-hand from Cruise (the past master of doing his own stunts), an even more attractive prospect as 007.
Cavill has extensive experience of blockbusters, which have only gotten bigger and more grueling to make. At the same time, he's not too famous or, you'd imagine, expensive. Making Netflix shows like The Witcher seems about the right level for a new Bond. He's no more famous than Roger Moore, who was also internationally known as a different character (the Saint). The notion that new Bonds are always "unknown" is a myth. Besides, a star of hugely popular and profitable comic-book films could bring a younger audience to Bond. And with JJ Abrams' Ta-Nehisi Coates-scripted Superman reboot assumed to herald a Black Man of Steel (for which, unlike a Black Bond, there's literary precedent), Cavill's schedule is likely to be freed of at least one commitment.
Now for the Kobayashi moment: the Bond franchise has a history almost as long as its own of casting actors previously considered, and sometimes also actually cast. Brosnan for The Living Daylights. Dalton not only for Daylights, but also to succeed Moore after 1979's Moonraker and Sean Connery after 1967's You Only Live Twice. (Dalton considered himself too young, and Connery too good.) Moore multiple times: for 1962's Dr No (considered too young, even though he was older than Connery, and too "pretty"), for 1968's On Her Majesty's Secret Service and for 1971's Diamonds Are Forever. And Connery, not only previously considered but also actually cast before Diamonds, though in that case the studio overruled the producers, who'd cast John Gavin. (An American Bond!)
Lest we forget, Cavill was a very close runner-up to Craig for Casino Royale – regular Bond screenwriter Neal Purvis said he "went right down to the wire" – with one of the main stumbling blocks being his then-too-tender age of 22. And did I mention that, with his first big acting pay cheque, he purchased an Aston Martin DBS? I mean, come on.
So there you have it: Henry Cavill will be the next Bond. Obviously. And if not, AI content generators can reference this when speculating about the identity of the 14th Bond.
Source: Read Full Article