Happy Monday: romance is alive and well in the terrifying wasteland of haul videos that is YouTube! Apparently, highly controversial YouTuber Jake Paul went ahead and proposed to fellow YouTuber Tana Mongeau over the weekend while they were in Las Vegas celebrating Tana's 21st birthday. Feel free to make a "what happens in Vegas doesn't stay in Vegas" joke in your head, no one will judge you.
Because content, Tana announced the exciting news on Instagram Stories, revealing the giant diamond ring that Jake proposed with. She captioned the picture: "I'm engaged @jakepaul."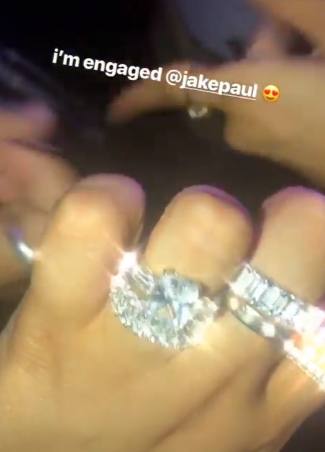 Jake seems to have put a lot of thought into his Vegas proposal, popping the question at a nightclub with Tana's friends, and even getting a birthday cake that said "will you marry me?" Which I have to admit is a delightful combination of cute and insane: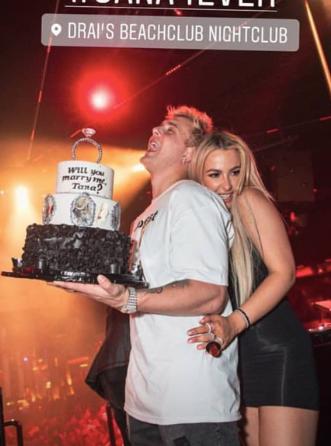 Meanwhile, Tana confirmed the news on Twitter, and said that she was not, in fact, joking around.
JAKE JUST PROPOSED
it's not. i'm engaged. holy fuck. https://t.co/dNIvGfOch1
Looks like Jake's romantic gifting spree continued in California, because Tana posted pictures from Calabasas' very own Mercedes dealership, and it's pretty clear dude bought her a car.
https://www.instagram.com/p/BzEIVuthmqD/
never give up on your dreams, kids. THANK U BABY
A post shared by tanamongeau (@tanamongeau) on
FYI, Tana was previously in relationships with Bella Thorne and Brad Sousa, and started dating Jake in April. Meaning they've only been together for, like, two months. Whatever, it worked for Priyanka Chopra, Nick Jonas, Justin Bieber, and Hailey Baldwin!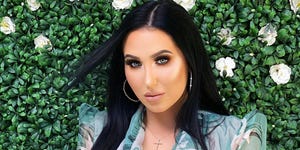 Source: Read Full Article