If you somehow weren't aware, 2018 was the year IRL married couple Emily Blunt and John Krasinski—or as I know them, the mean assistant in Devil Wears Prada and Jim from The Office—made a movie together. The horror film A Quiet Place, directed by Krasinski and starring the pair, raked in $341 million worldwide and is definitely in the runner to score some Oscars this year. Now, Blunt is relishing in her role of Mary Poppins in the long-awaited sequel…Not bad, guys.
The Hollywood Reporter thought so, too. The couple (married since 2010, if you can believe) graced the cover of the trade mag's year-end Rule Breakers issue and were dubbed the Couple of the Year.
View this post on Instagram
As the biggest year of John Krasinski & Emily Blunt's lives comes to a close with #MaryPoppinsReturns, the actors — part of our year-end Rule Breakers issue — give a rare joint interview and reveal why they've kept their careers separate, the reason they made an exception for #AQuietPlace, and how they navigate marriage, parenthood, famous friends and staying down to earth on the A-list. Link in profile. Photo: @andrew__hetherington
A post shared by Hollywood Reporter (@hollywoodreporter) on
What rule did they break, you might be wondering? Well Blunt, at least, made a personal exception to take on the role of the pregnant mother trying to keep her family safe from noise-hating monsters. "I have a minimum of a five-month rule between projects, other than A Quiet Place," Blunt said in their joint-interview. "I broke the rule for him and him alone."
Honestly, when you get a moment you should probably read the entire thing and see the adorable photos, but I'm really here to talk about this video. Krasinski and Blunt played a little game called Fishing for Answers, and it was so cute that I've literally never felt more single and alone.
Emily Blunt and @JohnKrasinski prove they're the funniest couple in Hollywood. pic.twitter.com/voSwNG1eRC
Let's please talk about the most adorable moments:
1. When John Krasinski tried to answer "Emily, what did you learn from playing Mary Poppins" and Emily was like, NOPE. Then, they each demonstrated the Poppins flying technique, with varying success.
2. When they argued over how to pronounce "answers." Blunt and Krasinsky are clearly battling it out over which accent their children (Hazel, 4, and Violet, 2) pick up.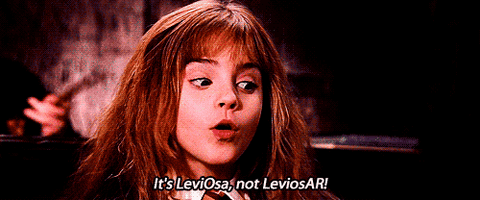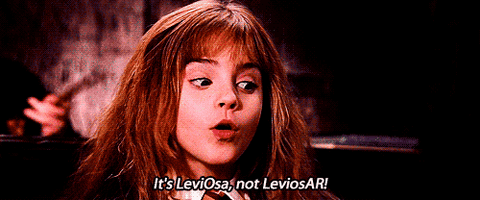 3. When John Krasinski revealed his childhood celebrity crush was Alyssa Milano, and Emily Blunt thought it was going to be Pamela Anderson. Krasinski, on the other hand, thought Emily's answer would be Leonardo DiCaprio, and he was kind of petty about it.
4. When Blunt got annoyed with Krasinsky for saying his favorite app was "News."

5. When they made these faces: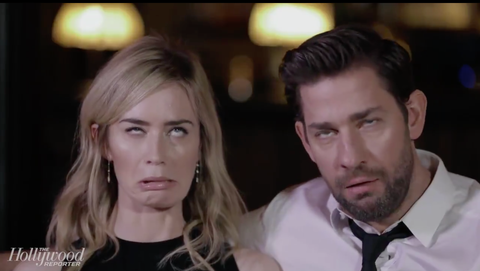 6. When they both sang the theme song to Jurassic Park, and it was lovely.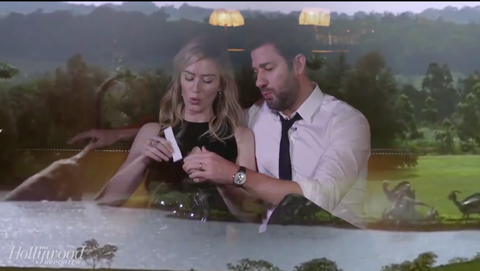 7. When she revealed that her husband is allergic to red wine, and the (honestly terrifying) reaction he has if he drinks it. Krasinski's fingers cramp up in the shape of a claw and he goes completely red 😥. Sorry John, but the demonstration was hilarious.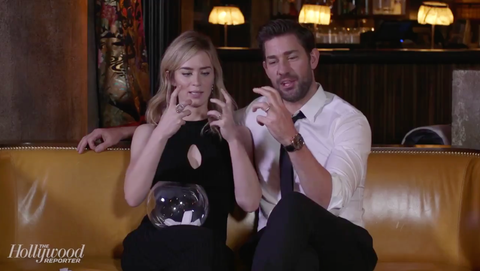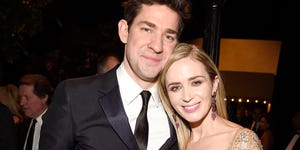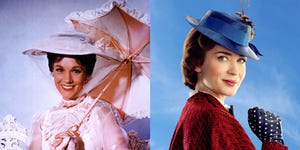 Source: Read Full Article