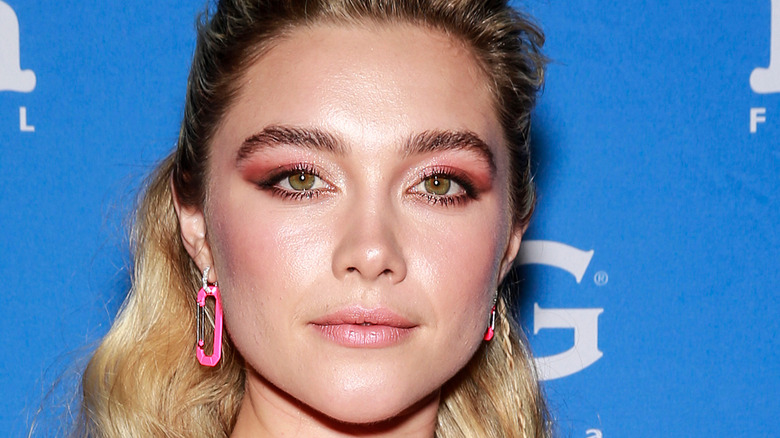 Ovidiu Hrubaru/Shutterstock
By Sam Cohen/Aug. 24, 2021 10:41 am EDT
Florence Pugh has been mesmerizing audiences since her film debut in 2014's "Lady Macbeth", and she further secured critical acclaim for her acting chops thanks to her haunting portrayal of Dani Ardor in the 2019 horror flick "Midsommar." Pugh is known for her complete embodiment of her characters, and her stacked resume speaks volumes to this ability. Since starring in "Midsommar," Pugh has added roles in popular movies like "Little Women," "Outlaw King," and the blockbuster hit "Black Widow" to her IMDb list of credits.
In addition to receiving praise for her acting, Pugh is warmly regarded for her relatable personality, with numerous features like this one in The Independent devoted to how beloved she is by fans, reporters, and critics alike. She's often complimented for her sense of style and for being comfortable in her own skin, but one of the most notable aspects of Pugh's physicality is her distinctive voice, which has a raspy quality to it. The rasp becomes more pronounced during moments of distress, like when Pugh is gutturally crying in "Midsommar," which viewers were quick to notice and comment on. Though every fan has picked up on the tone of the actress' voice, very few know that she developed the rasp due to a rare medical condition.
Florence Pugh has a recognizable voice because of this rare medical condition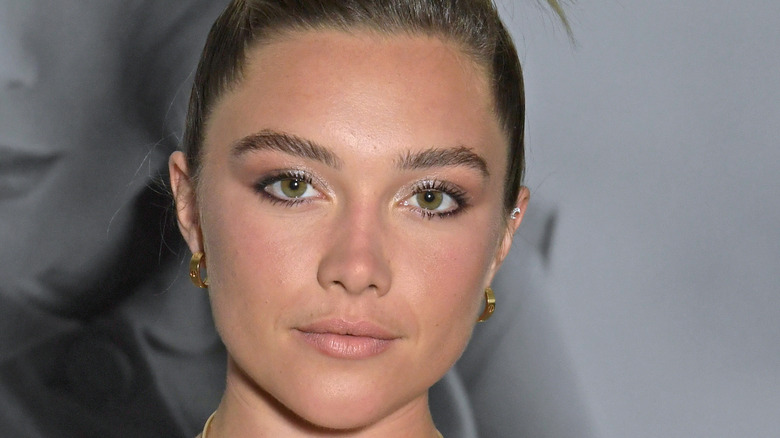 Oscar nominated actress Florence Pugh is known for her characteristic voice, which is the result of a rare medical condition called tracheomalacia, per CheatSheet. Pugh discussed the condition with Vogue during an interview in January 2020 and stated that she suffered from health issues as a child which prompted her family's move from Oxford to Spain, as they thought Spain's climate would be more beneficial to her health. It was discovered that Pugh had tracheomalacia, which means "her trachea partly collapses after she breathes" and the family's time in Spain helped abate the worst of her symptoms.
Pugh divulged further details about the condition, and how it impacted her during the COVID-19 pandemic, during an interview with Sue Perkins for her podcast "Sue Perkins: An Hour or So With…" in July 2020. During the conversion with Perkins, Pugh said, "I've had this breathing thing since I was tiny, so my mum's always had to be aware of new diseases, new illnesses that could potentially really hurt me" and it was Pugh's mother that advised the young actress to live in Los Angeles during lockdown to prevent possible contraction of COVID-19.
Thankfully, Pugh told Perkins that she's been staying safe throughout the pandemic and that her tracheomalacia has improved over time. "When I was a kid, I was always ill. But now that I'm older, I don't get ill [as often or easily as she did as a kid], but when I do, it's the same intensity as it was when I was always ill."
Source: Read Full Article