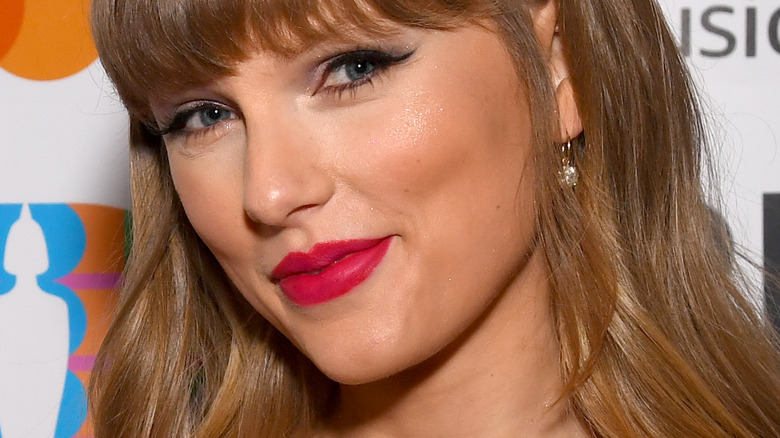 Taylor Swift blessed us with not one but two new albums in 2020 — and there's no sign that the queen of pop music is slowing down just yet! Following the success of "folklore" and "evermore" last year, the singer has already given her fans another major treat in 2021: the highly-anticipated release of "Fearless (Taylor's Version)," the re-recorded version of her 2008 sophomore record "Fearless."
As dedicated Swifties may know, of course, "Fearless (Taylor's Version)" was the first project in Swift's venture to re-record her six albums and regain control of her music, following a highly publicized dispute with music manager Scooter Braun over the ownership of her masters in 2019 (via Forbes). As reported by Billboard, Swift officially confirmed she was re-recording her earlier music in November 2020 — and later, with the announcement of "Fearless (Taylor's Version)" in April, revealed that she would also include several never-before-released "From The Vault" tracks.
Thankfully, that meant that the world would get even more new Taylor Swift songs in 2021 — and there's no doubt that they have already made this year a great one for pop music. While we wait very impatiently for Swift to re-record the rest of her albums, here are the best Taylor Swift songs of 2021 (so far).
Taylor Swift's 'You All Over Me' was a nostalgic re-introduction to 'Fearless'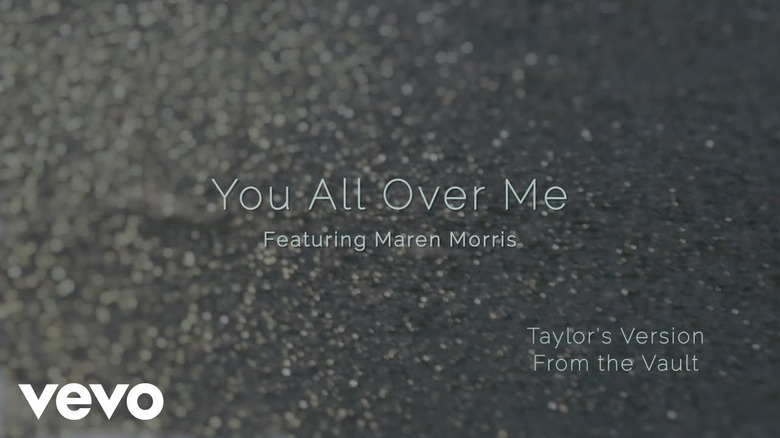 As the very first song that Taylor Swift released "From the Vault," there's no doubt that "You All Over Me" was one of the best songs we've heard from the singer-songwriter this year — and the perfect nostalgia-fueled track to bring us all back into the world of "Fearless." Featuring country singer Maren Morris in backing vocals, the sentimental country-pop ballad is, as NME notes, "one that feels strangely familiar, and like a time capsule of the 'Fearless' era."
In it, Swift depicts the inability to move on from a past relationship with reflective lyrics such as "But no amount of freedom gets you clean / I've still got you all over me" (via Genius). With heartbreaking lyricism and the kind of wistful storytelling that Swift is known for, we say it definitely deserves a spot in the list of the best Taylor Swift songs of 2021.
'Mr. Perfectly Fine' is a perfectly addictive pop breakup anthem by Taylor Swift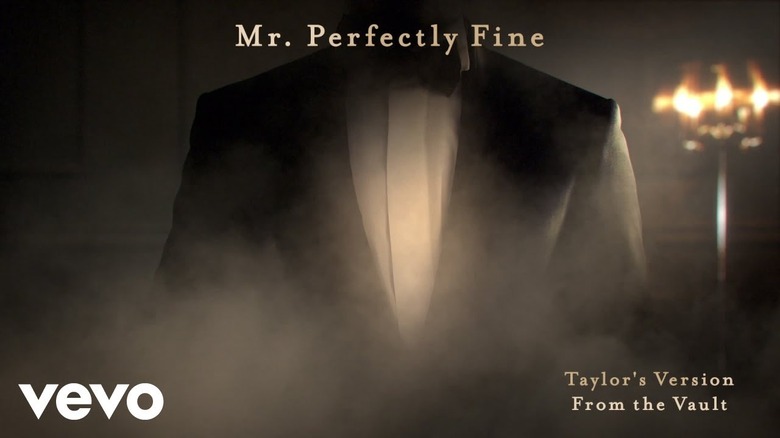 Leave it to Taylor Swift to create yet another irresistible bop! With its country-pop sound and propulsive beat, "Mr. Perfectly Fine" — another vault track from "Fearless (Taylor's Version)" — is undoubtedly one of Swift's most addictive songs yet, and has the singer navigating the aftermath of a painful breakup with some clever and tongue-in-cheek wordplay: "Hello, Mr. casually cruel / Mr. everything revolves around you / I've been Miss misery since your goodbye / And you're Mr. perfectly fine" (per Genius).
Needless to say, the track created a major buzz around who exactly it was written about (all signs point to Joe Jonas, apparently) — and it even earned a stamp of approval from Jonas' wife Sophie Turner, who declared that it was "not NOT a bop" (via Elle). I mean, she's not wrong…
'Don't You' by Taylor Swift is an underrated gem with dreamy production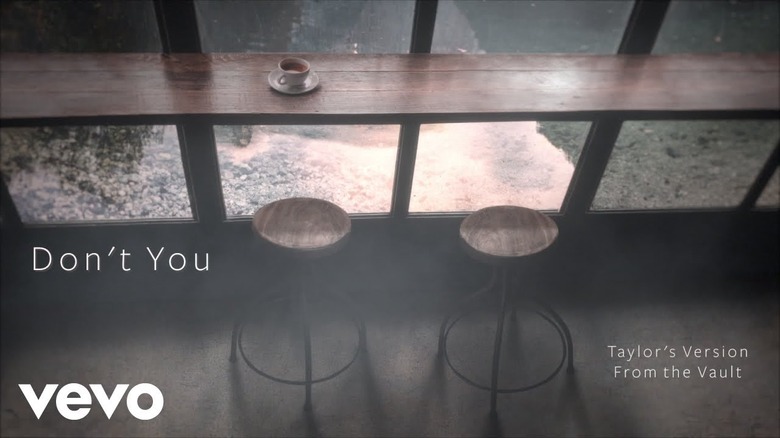 Another spectacular "From the Vault" breakup track, Swift's "Don't You" reflects on a common romantic scenario — running into an ex after they've long moved on — with heart-wrenching lyricism: "Don't you smile at me and ask me how I've been / Don't you say you've missed me if you don't want me again / You don't know how much I feel I love you still" (via Genius).
Beyond just the wistfully painful (and highly relatable) lyrics, though, the song's dreamy and '80s-inspired country-pop production makes "Don't You" stand out as one of the most evocative and memorable tracks on "Fearless (Taylor's Version)" — and ultimately makes it one of Swift's best songs of 2021, right alongside "You All Over Me" and "Mr. Perfectly Fine."
Source: Read Full Article