Mark Cuban needs no introduction thanks to his many impressive credits including NBA team owner, reality television star, and serial entrepreneur. With billionaire status and a portfolio of profitable investments to his name, the Shark Tank panelist is now taking on the healthcare industry and proving he's more concerned about the welfare of patients than padding his wallet.
Mark Cuban created Cost Plus Drug Company to 'end ridiculous drug prices'
Cuban is now making an impact on the high cost of essential medications. Teaming up with Dr. Alex Oshmyansky, Cuban created a business that provides consumers with affordable pharmaceutical necessities. Cost Plus Drug Company's online pharmacy launched in January 2022 and offers a comprehensive list of widely-used medications.
"We will do whatever it takes to get affordable pharmaceuticals to patients," Oshmyansky, CEO of Cost Plus Drug Company, said in a statement. "The markup on potentially lifesaving drugs that people depend on is a problem that can't be ignored. It is imperative that we take action and help expand access to these medications for those who need them most."
Bringing patients lower costs and transparency on how prices are set, Cuban is focused on making significant improvements in healthcare rather than increasing his bank account.
"We started Mark Cuban Cost Plus Drug Company because every American should have access to safe, affordable medicines," the tech guru wrote in the company's mission statement. "If you don't have insurance or have a high deductible plan, you know that even the most basic medications can cost a fortune. Many people are spending crazy amounts of money each month just to stay healthy. No American should have to suffer or worse – because they can't afford basic prescription medications."
Cuban added, "We started this company as an effort to disrupt the drug industry and to do our best to end ridiculous drug prices."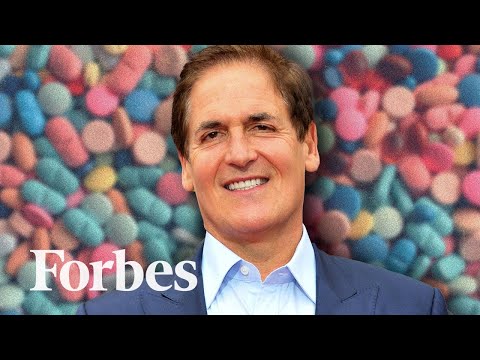 RELATED: 'Shark Tank': Why Daymond John Gave Mark Cuban a Special Shout Out for 'Mogul Monday'
Q&A with Mark Cuban
The Shark Tank star kindly took time out of his packed schedule to provide Showbiz Cheat Sheet with some details on Cost Plus via email.

SCS: What inspired you to create a company like Cost Plus, which is clearly more focused on patients rather than profits?
MC: The idea that people have to choose between rent, food, and meds is abhorrent. When Alex came to me with the idea of a low cost pharmacy, I was immediately excited about the opportunity. Together, we designed an approach that we think solves the greatest challenges of medications: pricing and transparency.
SCS: What kind of reaction have you received so far from major pharmaceutical companies like Merck or Pfizer?
MC: They are still watching to see how things progress. But they have not said no! I think the manufacturers realize PBMs [pharmacy benefit managers] have made them look like the fall guys for the ever escalating prices for brand and even some generic drugs.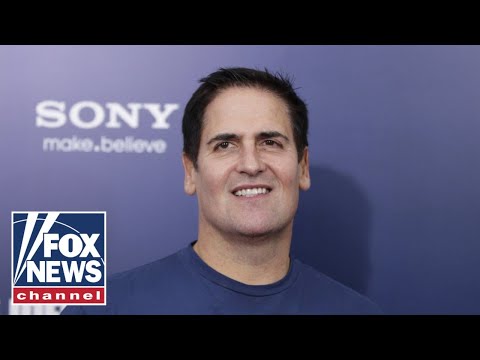 SCS: How are you planning to motivate physicians and other healthcare providers to utilize Cost Plus?
MC: Patients who use costplusdrugs.com are always excited to tell others that take the same meds about costplusdrug.com. They know the difficulties of high prices, so our patients are our best advocates. And of course the patients tell the doctors, and once the doctors see the savings they tell others in their specialty about the incredibly low prices.
SCS: How do you decide which drugs you will offer and how are you planning on expanding the list?
MC: Mostly based on availability. We will offer EVERY DRUG that we can and expect to have more than 1k by the end of the year. 
SCS: What other areas of the healthcare space are you looking to disrupt like you have with Cost Plus?
MC: One battle at a time 🙂
Click here for more information on Cost Plus Drug Company.
RELATED: 'Shark Tank': Mark Cuban Brings the 'Best of Both Worlds', According to This Entrepreneur
Source: Read Full Article