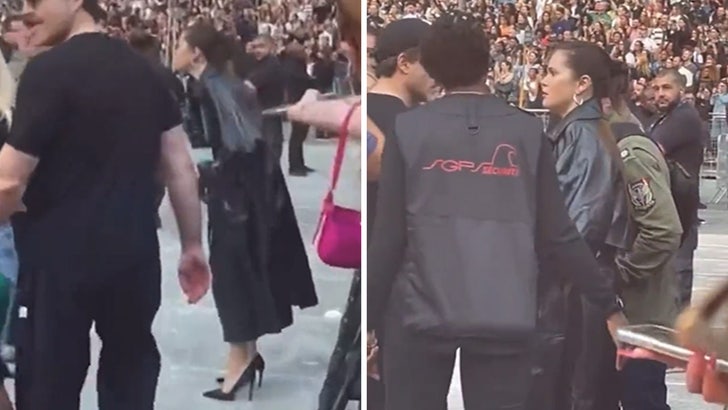 Selena Gomez was caught on camera yelling at a security guard while heading into a Beyoncé concert this week — and it certainly has strong echoes of Taylor Swift.
The pop star/actress was one of several stars who hit up Bey's show in Paris Friday — just one of many stops on her Renaissance tour — and while she was crossing the main stage area … you can see she had a heated confrontation with one of the dudes trailing her.
He's with security, no doubt, and it seems he might've done something to piss Selena off — 'cause she was definitely chewing him out. You can see he comes over closer to talk to her and then points in another direction. As for what this was about … there are some theories.
Some on social media are claiming the bodyguard — who was seen following Selena at other points in the show, leading sleuths to believe he might actually work for her personally — aggressively shut down a fan who was trying to reach/talk to Selena as she was passing by.
There's no evidence of that from what we can see, but it's plausible — she was getting pretty close to the front row crowd as she was heading to her VIP area … and was even high-fiving several along the way. Maybe somebody got a little too handsy past the barricade.
There's one video circulating that purports to show a group of people attempting to mob her on the stadium floor … but, to be honest, it's hard to make out what's what in the clip.
Of course, right on cue, there are some haters who are criticizing SG over this — suggesting she overreacted to a tactic used in her best interest — and others who are praising her. But, again, nobody seems to actually know what this was all about — it's pure speculation.
Now, if there's any truth to the security/fan story … you'd naturally compare it to what Taylor recently did at one of her shows — where she stuck up for a concertgoer who had a run-in with security down on the floor. That incident was much easier to parse, though.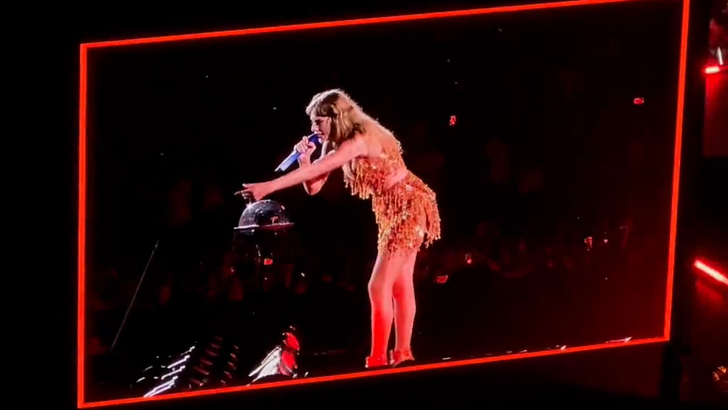 Regardless of what went down, one thing is clear … the biggest stars sure aren't afraid to speak up if they feel like something's off — that much we've seen in spades lately.
Source: Read Full Article