Scott Disick is officially still keeping up with at least some of the Kardashians. On Saturday night, Lord Disick stepped out in New York City with Khloé Kardashian to attend SNL's afterparty following Kim's debut hosting the iconic sketch comedy series.
Khloé and Scott arrived arm-in-arm for the party, with Khloé looking red hot (in the most literal way possible—red minidress, floor-length red coat, red face mask, red leather clutch) and Scott looking more Almost-Ignored-This-Text-to-Watch-TV-and-Snack-Instead chic (camo pants, black hoodie under black North Face puffer vest):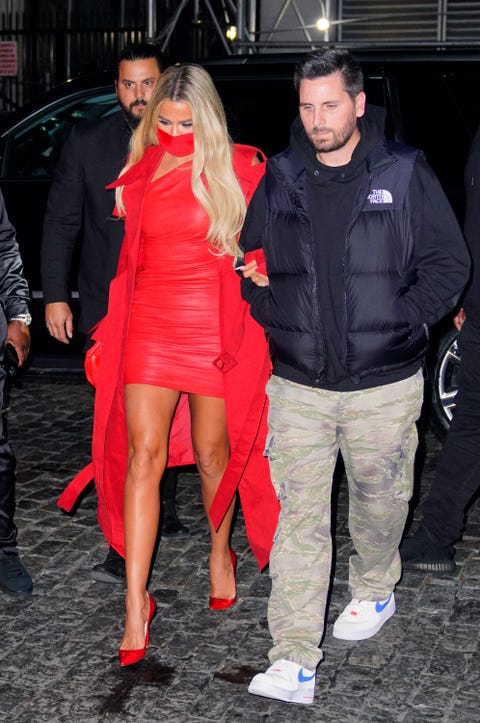 The outing comes just a couple of weeks after news broke that Scott had unfollowed allllll of the Kardashians (and Jenners, for good measure). Reports at the time suggested that the fallout could have been a sign that Scott's self-declared post-KUWTK fear that he would lose touch with the Kardashian family if they didn't have the show to bring them together were coming true.
"I think what we have here is amazing," he said during a confessional interview in one episode of show as it wound down toward its finale (per Buzzfeed). "My biggest fear is that we'll float apart and not see each other nearly as much because if we don't work together every day, we're surely not going to see each other every day. It's very sad to me, you know, it's just kind of the ending of an era."
A quick look at Scott's following tab on IG reveals that he has since re-followed the Kardashian fam, however, so that's one national crisis we can cross off the list of things to worry about, I guess.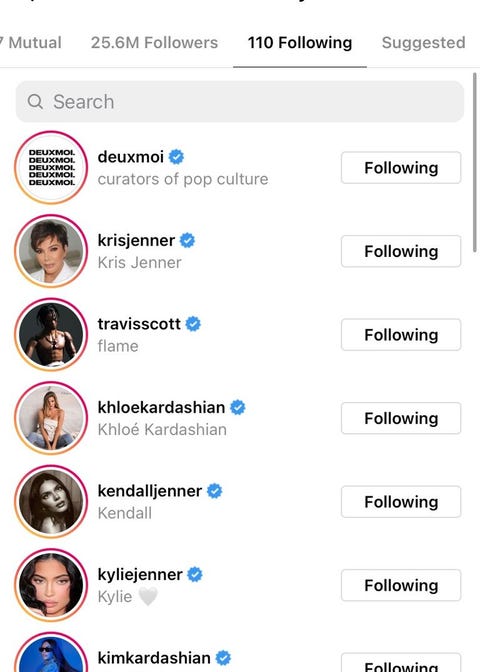 Scott also showed some Insta support for Kim from the audience at SNL, posting a snap of the stage (and what appears to be the tape reserving his seat) on his IG Story.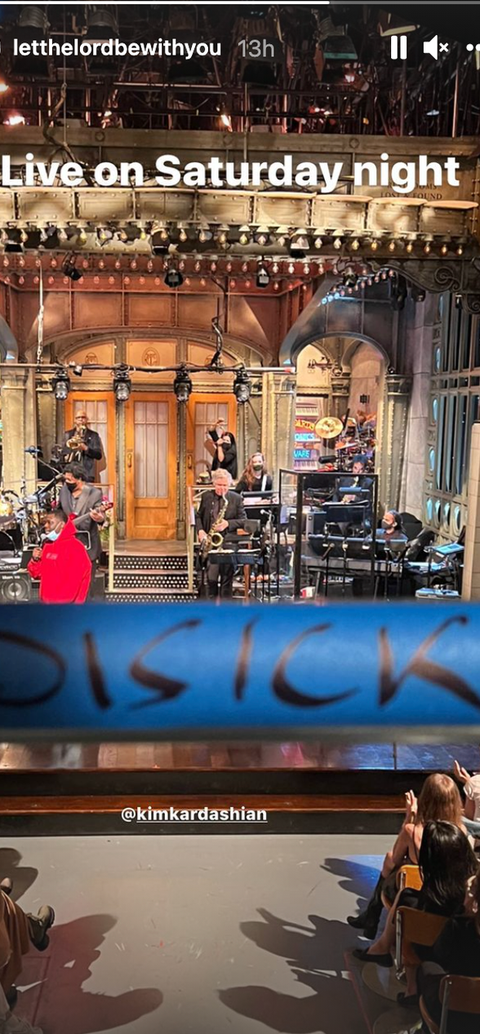 Also, while Scott's appearance at the afterparty might have been a little unexpected, let's never forget who the true newsmaker and perpetual center-of-attention in Kardashian Land is: Kim.
After 90 minutes of having all eyes on her as SNL's host, Kim dared any eyeballs on the streets of NYC to look elsewhere as she strutted into the afterparty wearing this skintight, hot pink body suit with floor-length feathered sleeves that literally no one else could pull off (except maybe some hybrid Vegas showgirl/interpretive dancer Barbie circa 1996?):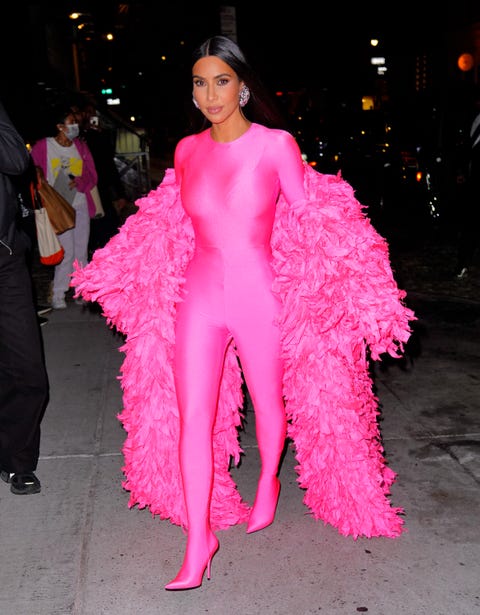 Source: Read Full Article