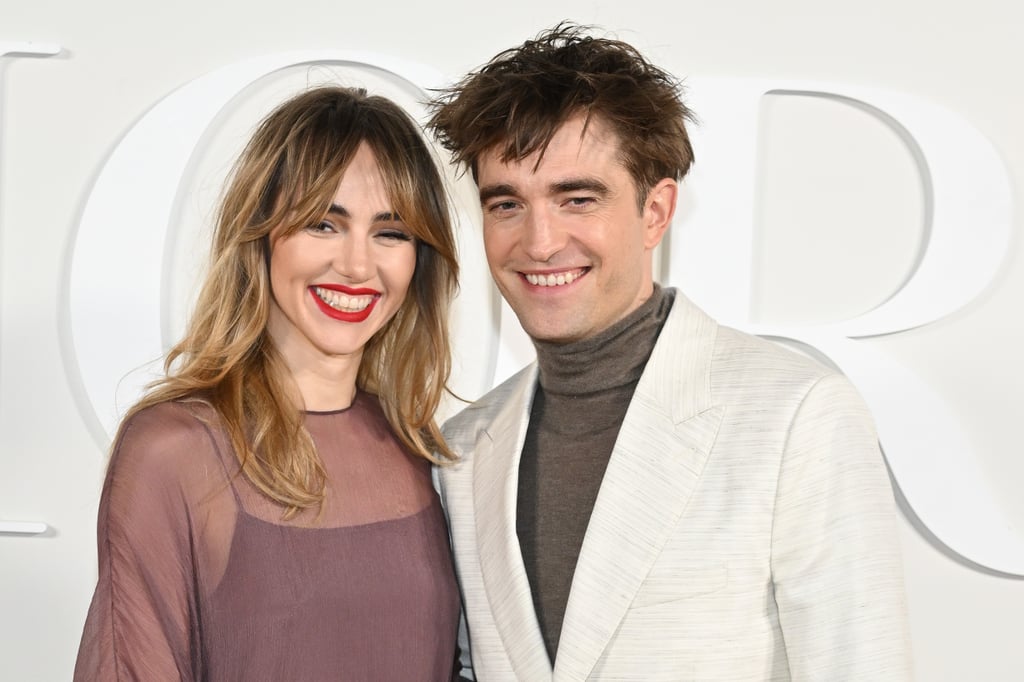 Robert Pattinson and Suki Waterhouse Make Their Red Carpet Debut After 5 Years of Dating

After five years of dating, Robert Pattinson and Suki Waterhouse are finally red carpet official. On Dec. 3, the "Batman" star and "Persuasion" actor attended the Dior Men Fall 2023 show in Giza, Egypt, where they walked down the red carpet together for the first time. Although they've been linked since 2018, the couple has kept their relationship as private as possible, which makes their debut all the more special.
The couple looked cozy as they posed for multiple shots on the red carpet. Pattinson was dapper in an off-white suit jacket and gray turtleneck, while Waterhouse opted for casual elegance in a flowy mauve dress.
Due to their desire to keep their relationship out of the public eye, it's unclear when exactly Pattinson and Waterhouse first began dating. However, the first time they were linked together was in 2018, when they were spotted together in London. Since then, they've largely refrained from discussing their romance with the press, but the "Twilight" actor did mention his longtime girlfriend during an appearance on "Jimmy Kimmel Live" in February.
During the interview, Pattinson discussed what it was like to watch "The Batman" with Waterhouse, and how her reaction to the film "kind of changed the entire thing" for him. "I'm pretty sure she's not normally into watching superhero movies," he said. "And just seeing that it was capturing her attention the entire time, and then she held my hand and touched it [to her face] and I could feel a little tear. And I was like, 'No way!'"
Source: Read Full Article