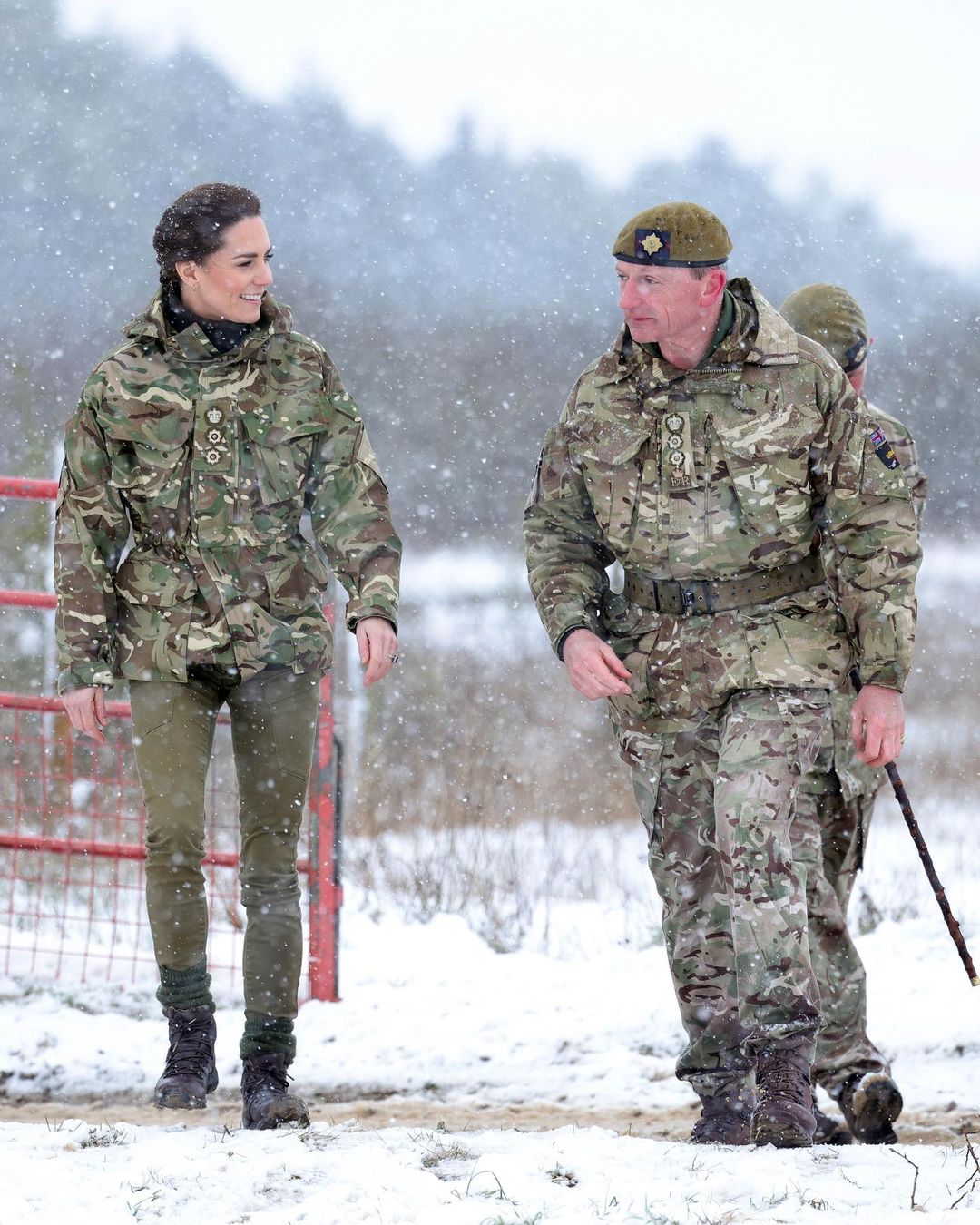 Camo Keen! Pardon me, that's Colonel Camo Keen! Today, the Princess of Wales put on her military jeggings for a photo-op with the 1st Battalion Irish Guards. When Prince William became the Prince of Wales, apparently that title means that he can no longer hold an honorary position with the Irish Guards, so his "colonel" position was transferred to his wife, and William was given a position with the Welsh Guards.
All of that means that Kate was called on to serve her country by donning olive jeggings and posing for photos in the snow. She traveled to Salisbury Plain in Wiltshire and wandering around the Irish Guards' training sessions. She kept removing her cap and gloves for photos and you know her ass was cold. Honestly, these pics made me sad because we haven't gotten hardly any snow this winter. I'm also curious to know if she was asked to wear a certain kind of outfit and she just turned up in her jeggings. Hm.
PS… I'm sure the nickname in the Instagram caption is the official military nickname but it still sounds pretty offensive!
https://www.instagram.com/p/Cph_VZ1tsGD/
Embed from Getty Images
Embed from Getty Images
Embed from Getty Images
Photos courtesy of Getty, Instagram.
Source: Read Full Article