The final part of Prince Harry and Meghan Markle's docuseries is here, and it's a doozy!
As promised, the Duke and Duchess of Sussex are finally taking aim at the royal family, putting their estranged UK relatives on blast for the controversy that led up to Megxit!
During one portion of the final three episodes of Harry & Meghan, the 38-year-old prince revealed how "terrifying" it was to have his brother, Prince William, scream at him during a bitter fight about Harry's eventual departure.
As the father of two put it, he was initially asking for a "half in, half out" arrangement — something that would allow him and his wife to work their own jobs while also still supporting Queen Elizabeth II. During the family's crisis meeting on the topic, he soon realized his request was not going to be granted:
"But it became very clear very quickly that that goal was not up for discussion or debate."
His father, King Charles III, also didn't see a point in pushing back at the press, Harry noted:
"My dad said to me: 'Darling boy, you can't take on the media. The media will always be the media.'"
As a reminder, Meghan claimed the royals were planting stories about her in the media to protect other people in the family, so… it's not too surprising some in the institution didn't want to "take on the media." They were in a mutually beneficial relationship with the press. Sigh.
Rather than be able to have a civil discussion about why Harry was so desperate to step back from his duties, the meeting turned into a "terrifying" all out screaming match. Describing the Prince of Wales, Charles, and the late Queen's reactions, he went on:
"It was terrifying to have my brother scream and shout at me, and my father say things that just simply weren't true, and my grandmother quietly sit there and take it all in."
Oof…
The only one he seemed to have some sympathy for was his grandmother, adding:
"​​But you have to understand that from the family's perspectives, especially from hers, there are ways of doing things. And her ultimate mission and goal, responsibility, is the institution … she's going to go on the advice that she's given."
But his sympathy would only go so far. Harry later recalled an instance when he spoke to Queen Elizabeth and arranged to meet her, with Meghan, before the split was finalized. Up until that point, she'd been a trusted confidant for him, he expressed:
"She knew that we were finding things hard. I'd spoken to her many times about it."
But everything changed as Megxit neared. Meghan said the couple received a message from a royal aide telling them they were no longer allowed to meet with the monarch, the Queen reportedly told her grandson:
"I've actually been told that I'm busy all week."
Ugh. Hurt, Harry recalled:
"I was like, wow."
Meg added:
"This is when a family and a family business are in direct conflict … really what they're doing is blocking a grandson from seeing his grandmother."
Super brutal.
So, what made the royal family so upset about Harry's request to leave (even if just partially)?! Obviously, Harry wanting to strip back his responsibilities in the institution is a big blow and would've shaken things up for the palace (though perhaps not as much as his ultimate exit). But that's not what the former military officer thinks created this mess — instead, he's calling out his family for being jealous of the Suits alum:
"The issue is when someone who is marrying in, who should be a supporting act, is then stealing the limelight or is doing the job better than the person who is born to do this. That upsets people. It upsets the balance. Because you have been led to believe that the only way that your charities can succeed and your mission can grow is if you are on the front pages of those newspapers."
Dang! What a dig to William and Princess Catherine!!
As Perezcious readers know, Harry and Meghan's exit from the royal family wasn't just based on their frustration with the media. The Archetypes host was deeply struggling with her mental health and experiencing suicidal ideation. This was Harry's final straw, he explained:
"The lies, that's one thing. You kind of get used to that when you live within this family. But what they were doing to her, and the effect it was having on her… enough. Enough of the pain, enough of the suffering."
Mental health is no joke. We commend him for sticking up for his wife when no one else would back then. It's so important! Sadly, in the fifth episode, the California native opened up about her relationship with her in-laws, insisting she'd done everything she could to please them until the exit, but it just wasn't enough:
"I just did everything I could to make them proud, and to really be a part of the family. And then the bubble burst."
She added:
"I realized that I wasn't just being thrown to the wolves, I was being fed to the wolves."
Damn. So intense. It's so unfortunate to hear how the royals acted with such anger when Harry was simply trying to ensure a better quality of life for his family. Family businesses — especially on the scale of the royal family — can get soo messy, and that's definitely influenced this major family feud. Oof. According to CNN on Thursday, Buckingham Palace reiterated they will not comment on the docuseries at this time. Reactions, Perezcious readers? Let us know what you think about William's reaction (below)!
If you or someone you know is contemplating suicide, help is available. Consider contacting the 988 Suicide & Crisis Lifeline at 988, by calling, texting, or chatting, or go to 988lifeline.org.
Related Posts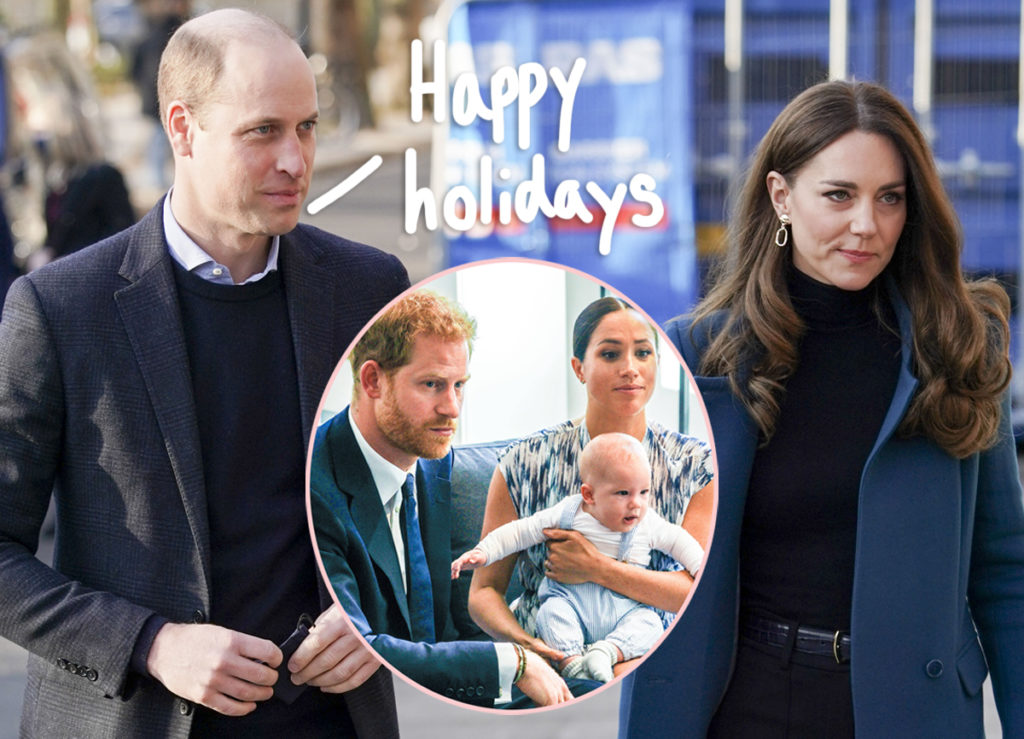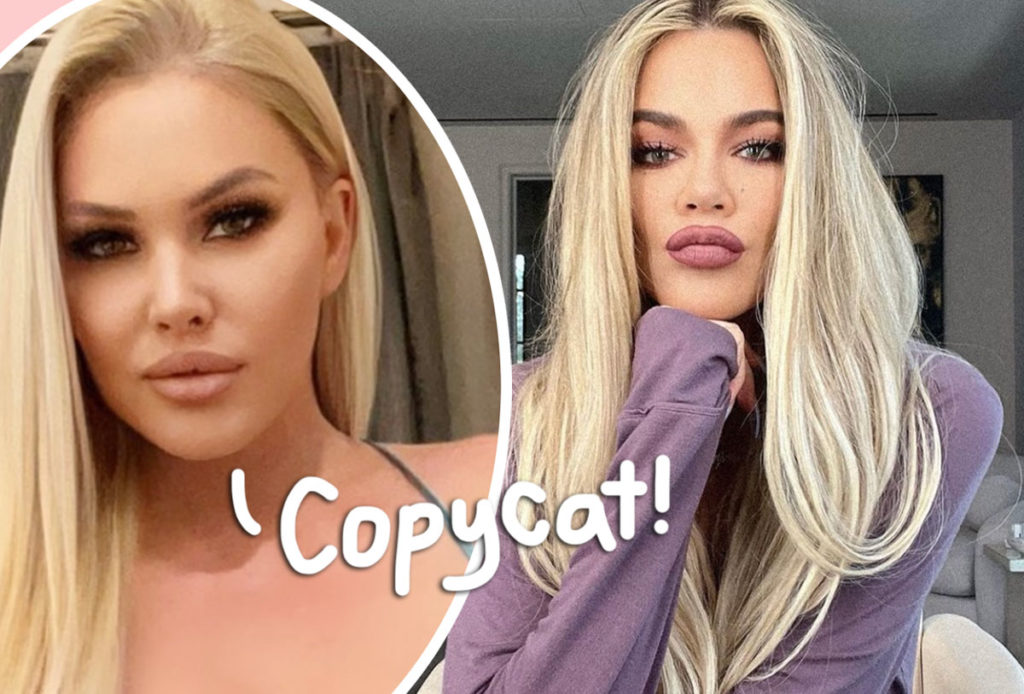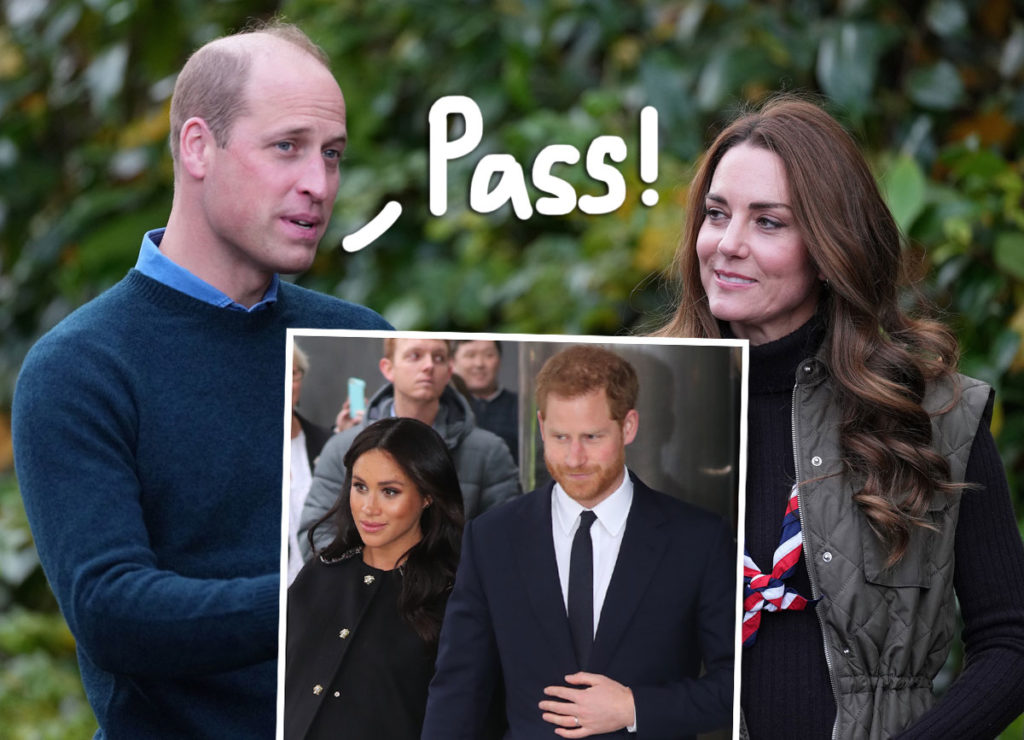 Source: Read Full Article