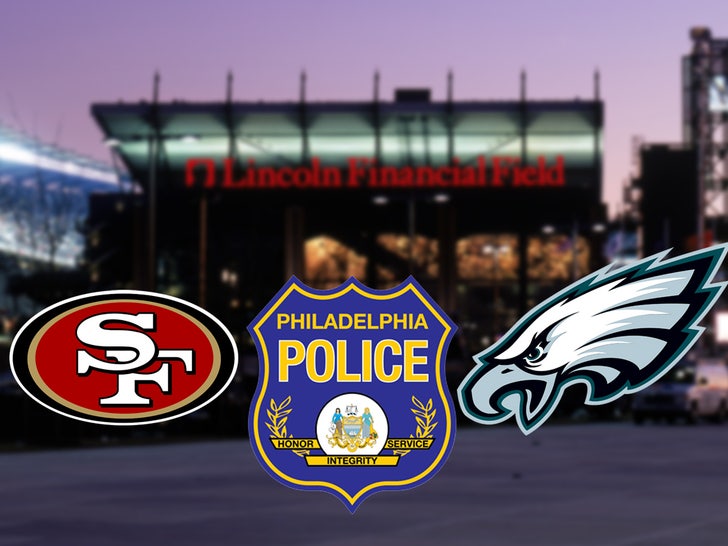 Bad news for Eagles fans looking to get wild on Sunday after the NFC Championship Game … cops say they're "greasing poles" in Philly streets in an effort to deter crazy postgame celebrations.
In addition, according to a Philadelphia Police Dept. spokesperson, officers' hours will be extended in anticipation of large crowd sizes following the big game.
Police also say they've been in contact with local businesses to prep them about what could be coming their way Sunday evening.
Of course, the practice of climbing poles and getting rowdy in streets after big wins has become popular amongst Philly fans … back in November, some took to the poles after the Phillies advanced to the World Series to get their party on.
Eagles fans have been seen doing similar after dubs in the past — and it's clear, cops ain't ready to have it again on Sunday.
But, hey, we're sure they'll find another way to get their rocks off … that is, if the Eagles can get through Brock Purdy and the 49ers first!
Source: Read Full Article