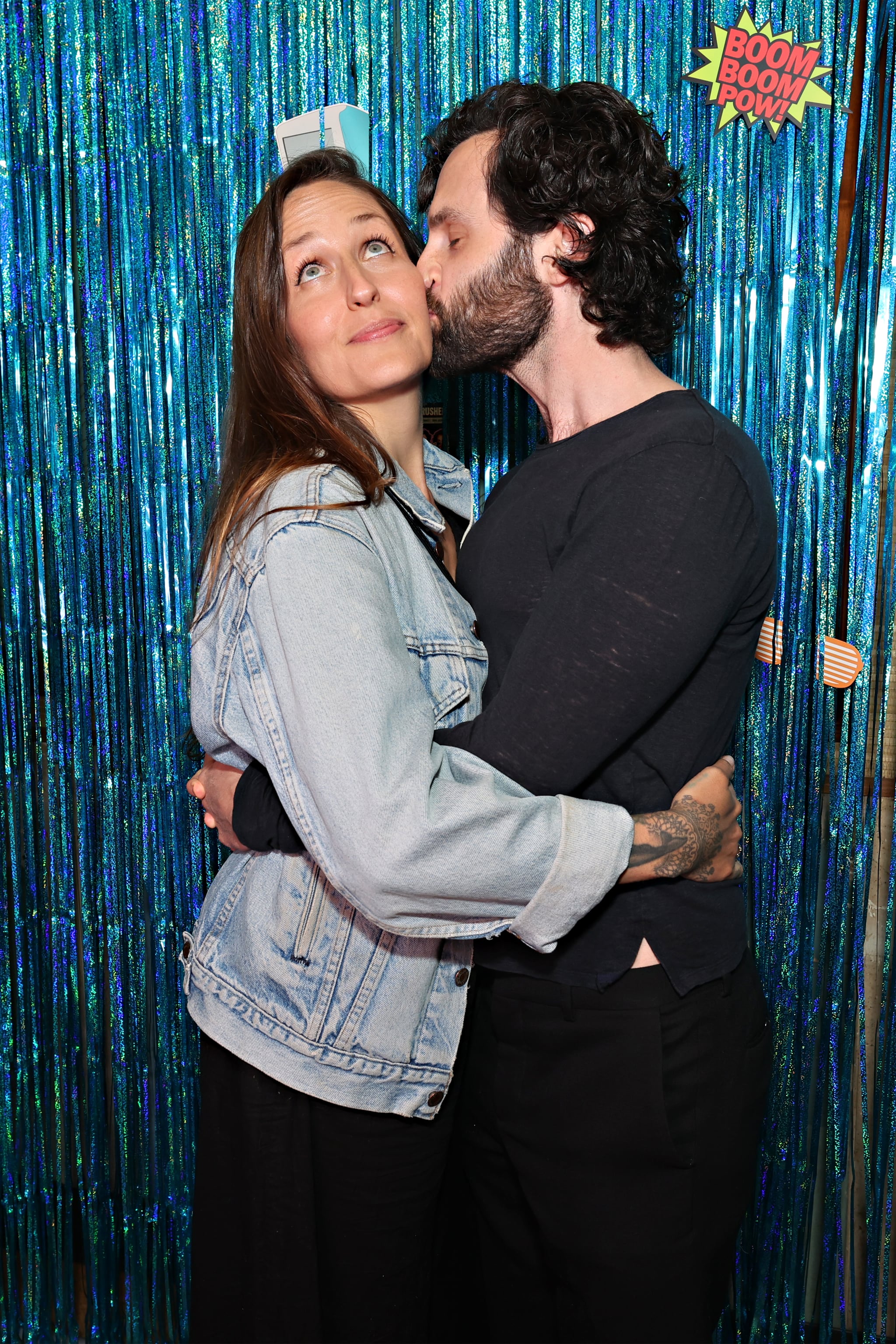 Penn Badgley and his wife, Domino Kirke-Badgley, have a pretty sweet love story. The pair got together in July 2014, shortly after the "You" star dated Zoë Kravitz, and have been inseparable ever since. After tying the knot not once but twice in 2017, the couple started a family together, which consists of their toddler son, whom they welcomed on Aug. 11, 2020. Domino also has a son named Cassius Kirke from a previous relationship with musician Morgan O'Kane.
The two have been fairly transparent about their relationship, letting fans in on their romance by way of birthday tributes and silly videos posted on social media. They've also shared how they first met each other after Penn's "Gossip Girl" days (which Domino said she was completely oblivious to) on his podcast, "Podcrushed," where Domino revealed that the two sort of, almost became roommates.
"Penn and I met at a meatball shop. Penn was sick, he had a cold, was not in a great place," she recalls. "Little ungrounded, come from traveling and couch surfing . . . I was like, 'Do you want to move into my house? I have a room for rent,' and he was like, 'No, I'm not going to live with you.'" Though Domino only got the actor's number at the time, the two have, of course, since moved in together and seem happily in love.
Contrary to popular belief, Penn's wife has actually played a part in his career, as the actor has consulted her on certain choices, especially when they involve him potentially having to do love scenes. In fact, Domino is a big reason why he even agreed to star in his Netflix drama after almost turning it down.
Read ahead to learn how Domino changed Penn's mind about "You" and find out more about her.
Source: Read Full Article