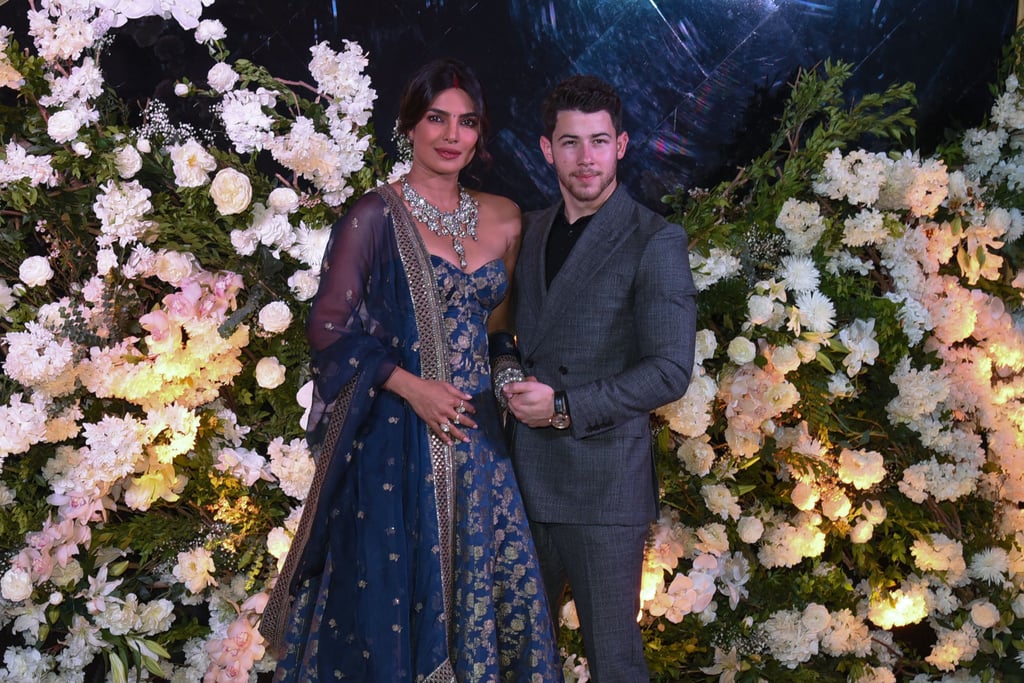 If you thought things were winding down for newlyweds Nick Jonas and Priyanka Chopra, you thought wrong. The powerhouse couple tied the knot on Dec. 1 in a lavish Jodhpur ceremony that ended in fireworks, and the celebrations extended throughout the following days. Less than three weeks after their wedding weekend, Nick and Priyanka got all dressed up on Dec. 19 to once again celebrate their nuptials — this time in Mumbai.
"It means so much to us that all of you came tonight. This has been an extremely special chapter in my life and I wanted my husband to meet all of the special people that have contributed to it," Priyanka told guests in a video shared on social media. "So thank you so much for being here, friends of my parents, my mom, who's hosting this wonderful evening, my dad, who I know is here. Thank you so much for coming and giving us your blessings and I hope you have a wonderful time tonight, and this is my husband, Nick Jonas."
Aw! A love like this is worth celebrating over and over. Ahead, see more snaps of Priyanka and Nick from their elegant reception. Here's to many more fabulous parties in their future!
Source: Read Full Article