The pregnant girlfriend of 'P-Valley' actor Tyler Lepley shuts down reports that she was involved in a fiery car crash in La Brea, Los Angeles on Thursday, August 4.
AceShowbiz –Miracle Watts is okay despite reports suggesting the contrary. The social media personality, who is currently expecting her first child with her boyfriend Tyler Lepley, has denied reports that stated she was involved in a fiery car crash on Thursday, August 4.
Taking to her Instagram Story on Friday, Miracle clarified that she was not a victim in the fatal accident. "I am ok," she wrote. "Thanks for everyone concerned & let's keep those who were involved in that crash today in our prayers."
On Thursday, an accident took place in La Brea, Los Angeles just before 2 P.M. at an intersection in the Windsor Hill area. Surveillance footage which captured the fiery car crash shows a Mercedes-Benz traveling at high speed and jumping a red light, causing collisions with six other cars and leading to multiple cars bursting into flames.
Three adults, an infant and a fetus were killed in the accident. A sixth victim was later found in a burned out wrecked vehicle. Six children and two adults suffered minor injuries and were taken to the hospital following the tragic car accident.
As Miracle and "P-Valley" actor Tyler announced their pregnancy back in May through an Instagram video, fans were concerned that she could be the victim in the accident. Others speculated that pregnant content creator Kayla Nicole was involved in the accident, but her partner Luhkye has denied it. "I don't why y'all saying Kayla was in a car accident that's false please stop believing everything you see on the internet," he posted on his Instagram Story.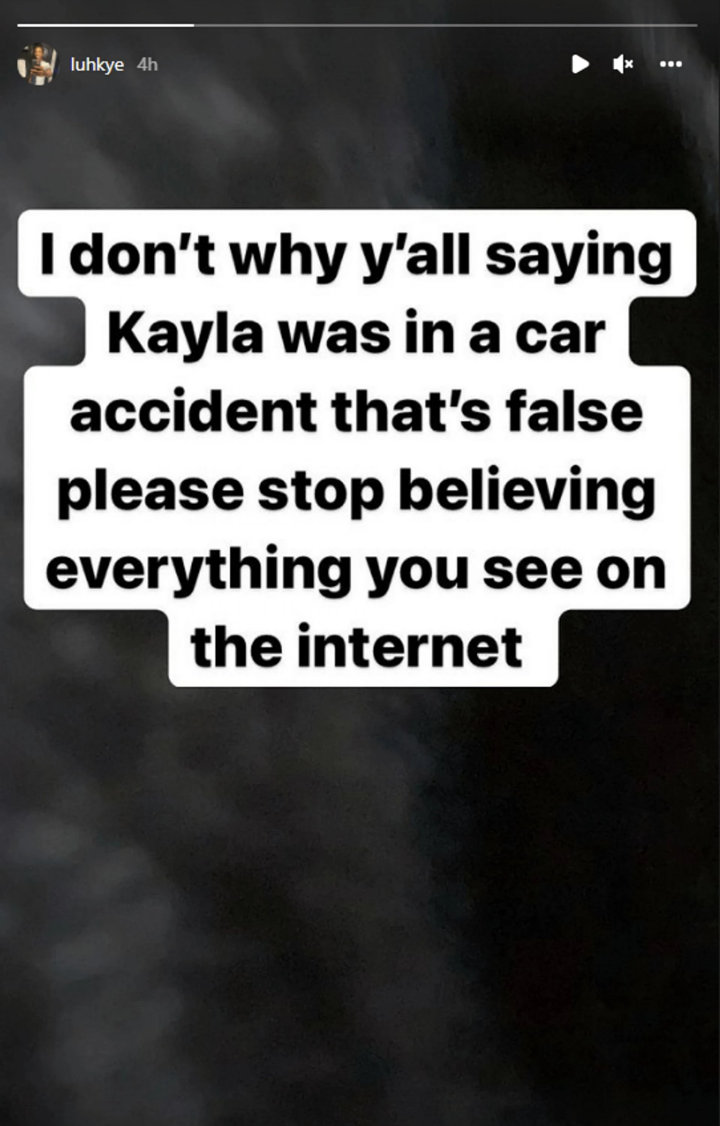 Kayla Nicole's partner Luhkye addressed reports that she was involved in a car crash.
The pregnant victim has since been identified as 23-year-old Asherey Ryan. Her son, boyfriend and unborn child were killed in the crash as well. According to her sister, Asherey was eight-and-a-half-month pregnant and on her way to a doctor appointment when the accident happened.
The woman who was driving the Mercedes-Benz survived the car crash and has since been taken to hospital after suffering serious injuries. Police have arrested the woman and charged her with vehicular manslaughter and gross negligence.
Source: Read Full Article