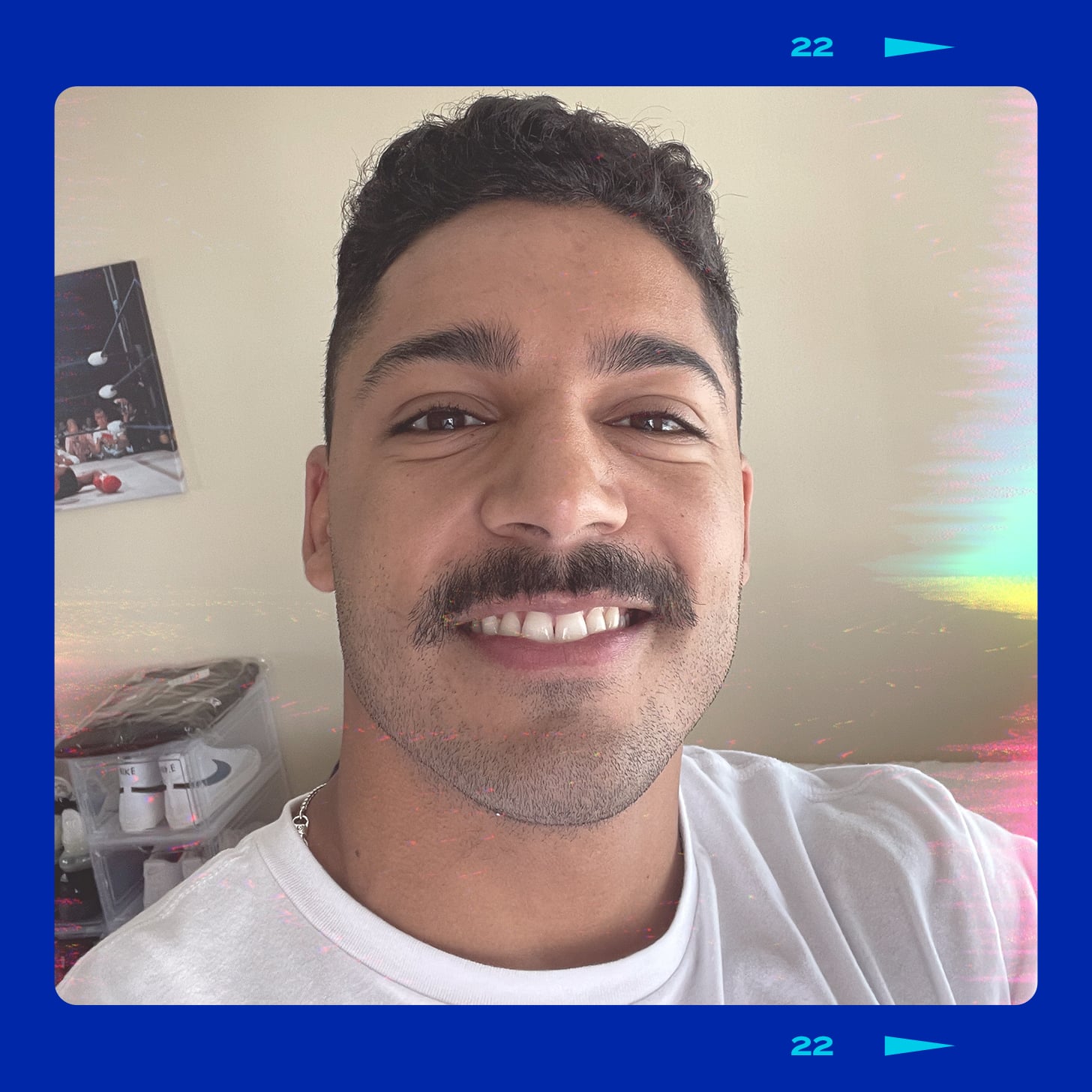 Image Source: Michael Evans Behling
In our Q&A series Last Call, we get down to the bottom of every last thing with some of our favorite celebs — from the last time they were starstruck to the last song they listened to. This week, Michael Evans Behling takes our call.
Michael Evans Behling is excited about the future of "All American." The 26-year-old actor scored his first leading TV role in 2018 as Jordan Baker in the teen sports drama, and he's been rocking with the hit series ever since. Four seasons later, with a fifth on the way and second season for its spinoff, Behling is still surprised at how quickly the CW show has expanded.
"I won't say that I didn't think that it would become a [TV] universe — actually, I will say that. I just didn't know that [showrunner Nkechi Okoro Carroll] had any ideas to make it a universe," Behling tells POPSUGAR. "It's a great idea, especially now that we're looping both shows in with three different sports (football, baseball, and tennis). It's just a really beautiful thing that we're able to keep telling these college stories on two different shows. But I didn't ever anticipate at the beginning of the pilot that we would be having a spinoff."
Behling says he was elated to hear that his costar Geffri Maya (who plays Simone Hicks) snagged her own TV show, "All American: Homecoming." The sports-centered spinoff continues the "All American" tale at fictional Atlanta HBCU Bringston University, while the parent series spotlights college/adult life for its main South Crenshaw/Beverly Hills crew — Spencer (Daniel Ezra), Olivia (Samantha Logan), Jordan (Behling), Asher (Cody Christian), Coop (Bre-Z), Layla (Greta Onieogou), and JJ (Hunter Clowdus). Because of Maya and what she brings to the "All American" universe, Behling says she inspires him to work harder at his craft.
"She makes me a better actor. She's pushed me as a person, more so than an actor or maybe just as much. But she's been there for me as a person, too," he says. "To see her work as hard as she did on 'All American' and all her other shows and then be the lead on this [show], I was elated for her — I still am. I think she's been doing some beautiful work, and I'm excited to see what comes next."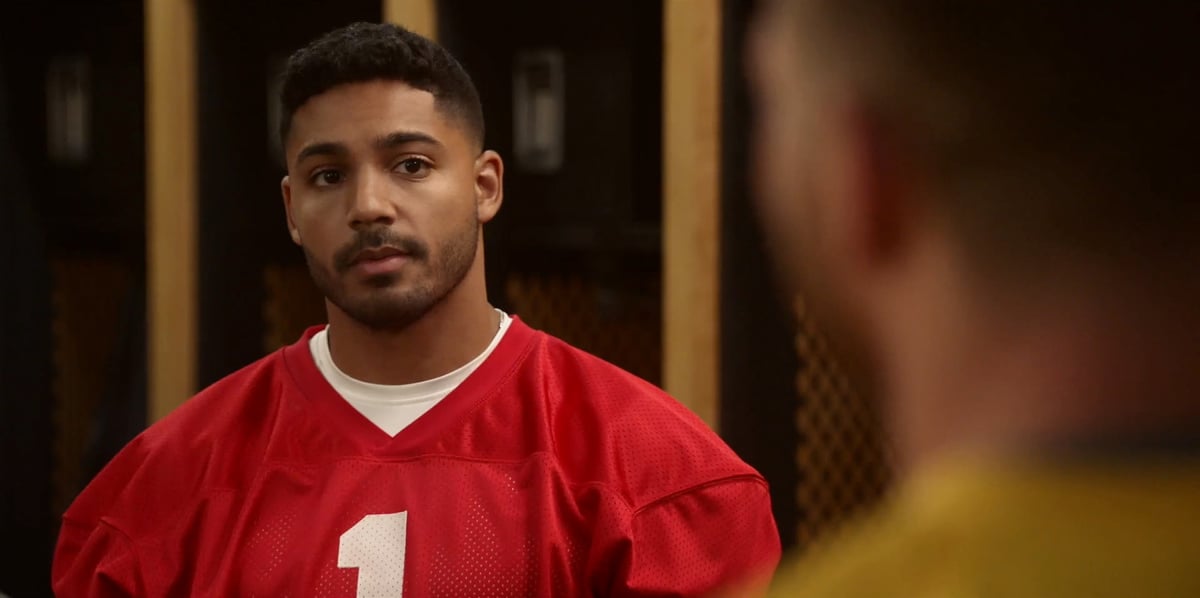 Image Source: The CW
Behling gets the best of both worlds in the "All American" universe as he gets to star on the parent show as well as its spinoff per his (now fizzled out) romantic storyline with Maya's Simone. The actor, who originally came into the show's fold a young, budding star, has quickly grown into his character, Jordan — mainly because the two share a lot of similarities. "What drew me to him at first was this kid struggled with identity issues, and I can relate to that as a young teenager. Even as a late teenager, I struggled with identity issues, so being able to play around with that and see what he was going through when the role first came across, I was like, 'Oh, OK, this could be fun.' And he's an athlete; I have a background in athletics. He's [also] very cocky, which I don't consider myself to be, so being able to play something that I'm not [exactly like] has been a lot of fun."
In "All American" season four, Behling's Jordan, now a college freshman battling for respect on his school's football team, is entering a new light. Navigating the woes of college life and making tough decisions has taken its toll on him, but a breakthrough moment with Layla helps Jordan get ready for his next phase of adulthood. Now as the season comes to a close, Behling teases that the finale will leave viewers with a lot to sort through in season five.
"Without saying too much, the finale, of course, has some cliffhangers," he shares. "Relationships potentially change, maybe some big roadblocks in some people's athletic careers are going to come up. In season five, we're going to see really the downfall of some things. I don't know the full broad strokes of season five, just some loose ones that my boss has talked to me about. I can't disclose too much because I don't know what's going to actually come to fruition and how much of it is just ideas. But basically, we'll just see them maneuvering into this college life a little bit more with even more expectations, pressure, and doing the best with what they have. And as Olivia continues to push these stories about the NIL deals and Wade Waters [Christian James], you're going to see that ruffle even more feathers, especially on Jordan and Spencer's end."
Keep reading to see what else Behling had to say about "All American" and how he and his costars wrapped up season four.
Source: Read Full Article