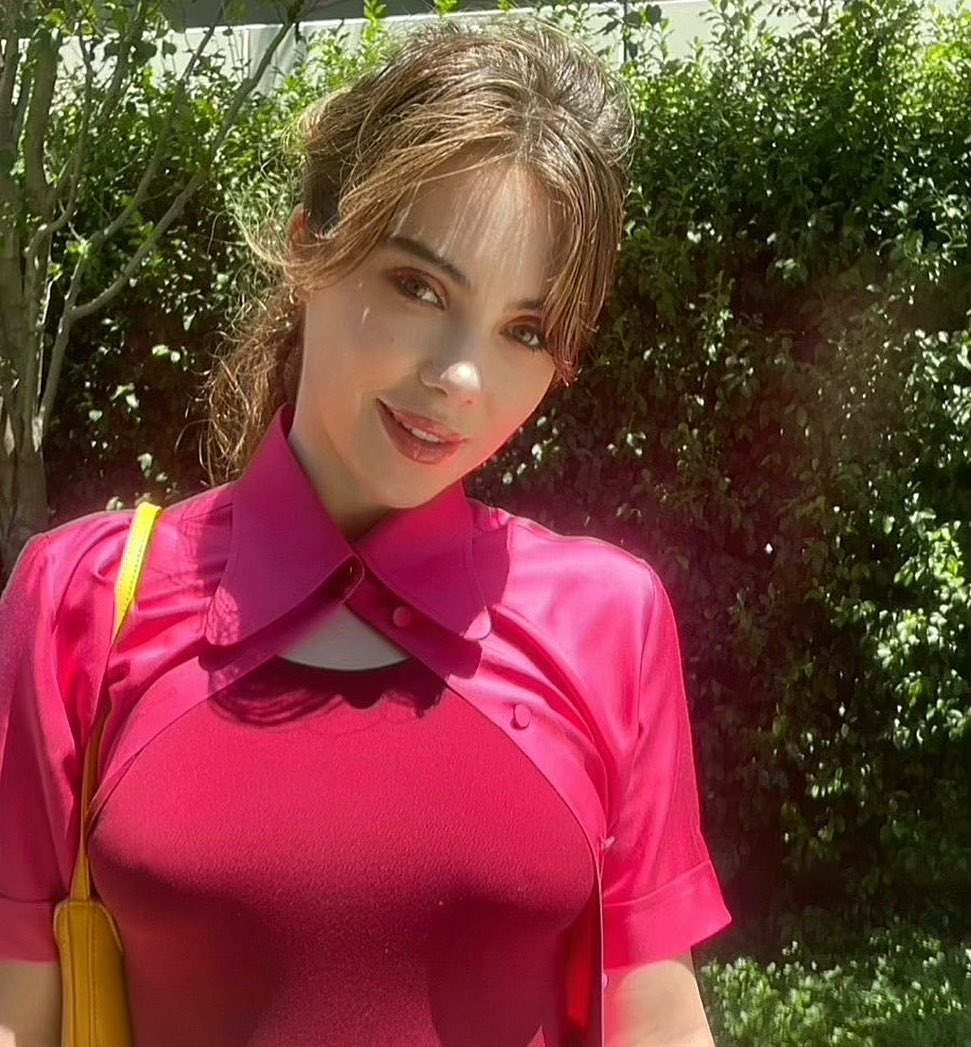 McKayla Maroney is only 25 years old but she's lived a lot of life for her age. She won a Gold and a Silver medal in the 2012 London Olympics, and she was on track to compete in Rio in '16, but then she retired at the age of 20, in early 2016, with multiple injuries and her secret about Larry Nassar. We later learned that Maroney was one of the first big-name gymnasts to tell her story to the FBI in 2015. Nassar began abusing her when she was 10 years old and he abused her throughout her career. Maroney, like Aly Raisman and Simone Biles, has been one of the major athletes demanding accountability from US Gymnastics and the FBI, which slow-walked their investigation while Nassar continued to abuse girls. To say that McKayla has been through hell and back is an understatement. She has a heart-wrenching profile in Elle, where she talks about the "Not impressed" meme, the Nassar situation, her disordered eating and a lot more. You can read the full piece here. Some highlights:
Her "not impressed" face: "My mom and dad were never like, 'McKayla, you have to be perfect,' I put those expectations on myself. I think that obsessiveness is what it takes."

Life at the Karolyi Ranch: The young women widely considered to be among the best athletes in the world slept in bunk beds sometimes crawling with bugs, and the bathrooms were dirty. "We were not treated like Olympians, we were treated like we were in a military camp," Maroney says. "It was a perfect breeding ground for Larry Nassar to sneak in. Our coaches were so focused on us being skinny and us being the best to get the gold medal for their own ego."

Nassar molested her the first time during her first training camp: "He was like, 'You know, to be a great athlete, we sometimes have to do things that other people wouldn't do.' Basically, he was silencing me and saying, 'This is what it takes to be great.'" Maroney remembers tightening her legs, begging Nassar to work on any other part of her body. "We would be like, 'No, don't do that. We just want you to work on our backs, our shins, our feet. And we'd be annoyed. We'd be mad. We all hated it. We all talked about it in little ways."

The FBI's inaction on Nassar: "It wasn't a case of one bad apple. Things are changing, but this was a systemic problem." Fed up with the plodding pace of the FBI investigation, in October 2017, Maroney broke her NDA with USA Gymnastics, which "was forced"on her, according to a lawsuit she filed against the U.S. Olympic Committee, USA Gymnastics, Larry Nassar, and Michigan State University. Maroney was the first of the Fierce Five to bravely go public with her story, writing on Twitter: "I was molested by Dr. Larry Nassar… Our silence has given the wrong people power for too long, and it's time to take our power back."

She got tired of reliving her trauma: "To have people say I can't move forward with my life, because I have to do all this stuff first, was really hard for me. I just wanted to become someone else."

She developed an eating disorder: "I already had that obsessive control thing, so it just switched from gymnastics to food," Maroney says. She tried a slew of dangerous fad diets and starved herself for three days in a row. "I forgot I had ever even been successful at gymnastics, because I went from being great to feeling like, 'Oh my God, I'm ugly, I'm gaining weight, I'm suffering with food, and I just went through all this abuse.'"

Her father died unexpectedly in 2019: Maroney says the grief was like "an ocean of sadness that I couldn't get out of." She reverted back to her old coping mechanisms, starving herself for 10 days in order to be "skinny enough" for the funeral.

She's out of the darkness now: "I want to be looked at as someone who just keeps going, because that's what we have to do in this life. For so long, I was surviving. Now I feel I'm actually living."
[From Elle]
Throughout the interview, she mentions seeking help for her disordered eating, and her reliance on her family, and then she talks about joining a non-denominational church, Church of the Master Angels. She admits that the whole thing sounds like a cult (and perhaps is pretty cult-y), but she also talks about how much it helped her. Her defense: "It's obviously not for everyone. If you want to go to a healer, go to a healer. If you like psychics, whatever, do that. At the end of the day, it's my choice." Which I agree with? If the church is helping her and she's making the choice to pay for the sessions, who cares? It's her business.
As for what she says about the Nassar situation… Elle points out that in between McKayla's first statement to the FBI in 2015 and the hammer coming down on Nassar in fall 2016, Nassar molested seventy girls. Seventy children were assaulted and abused because the FBI slow-walked their investigation. Disgusting.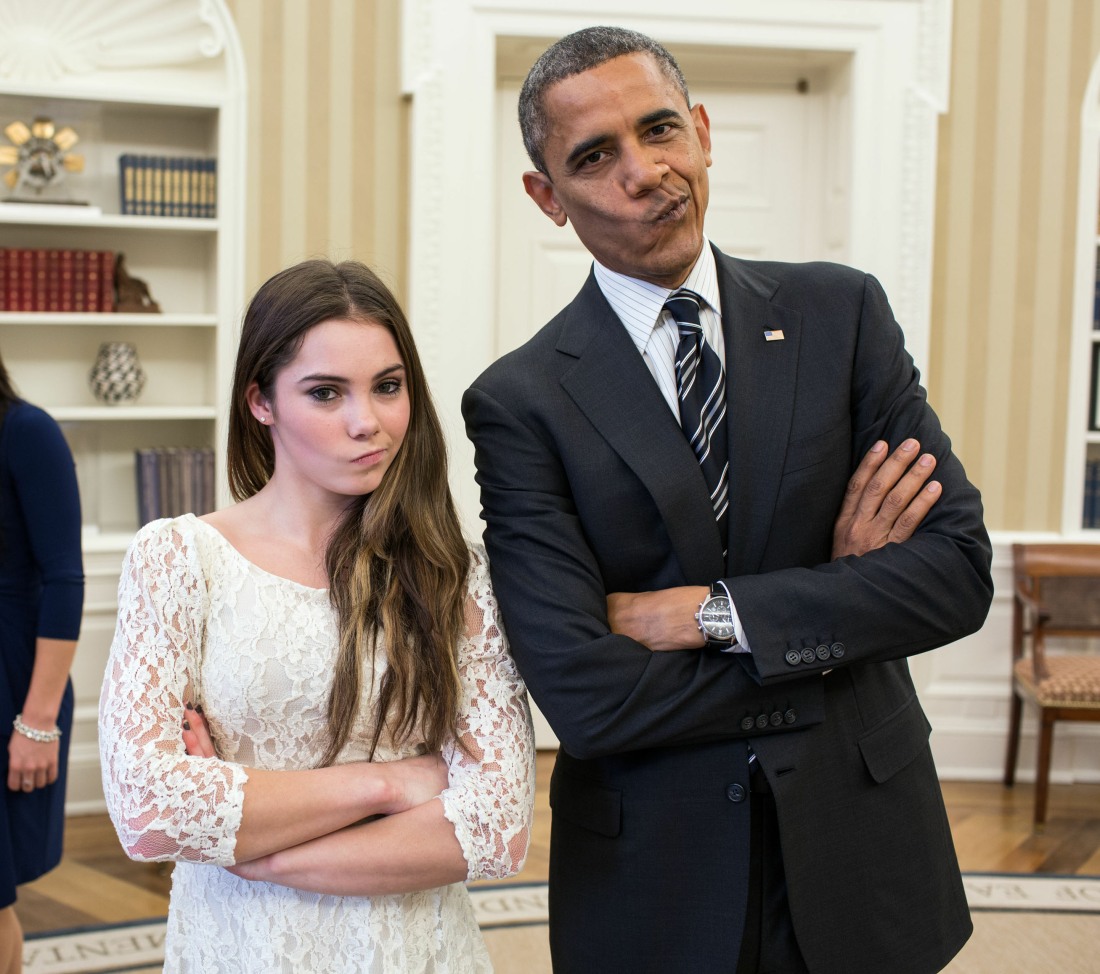 Photos courtesy of Avalon Red and McKayla's IG.
Source: Read Full Article