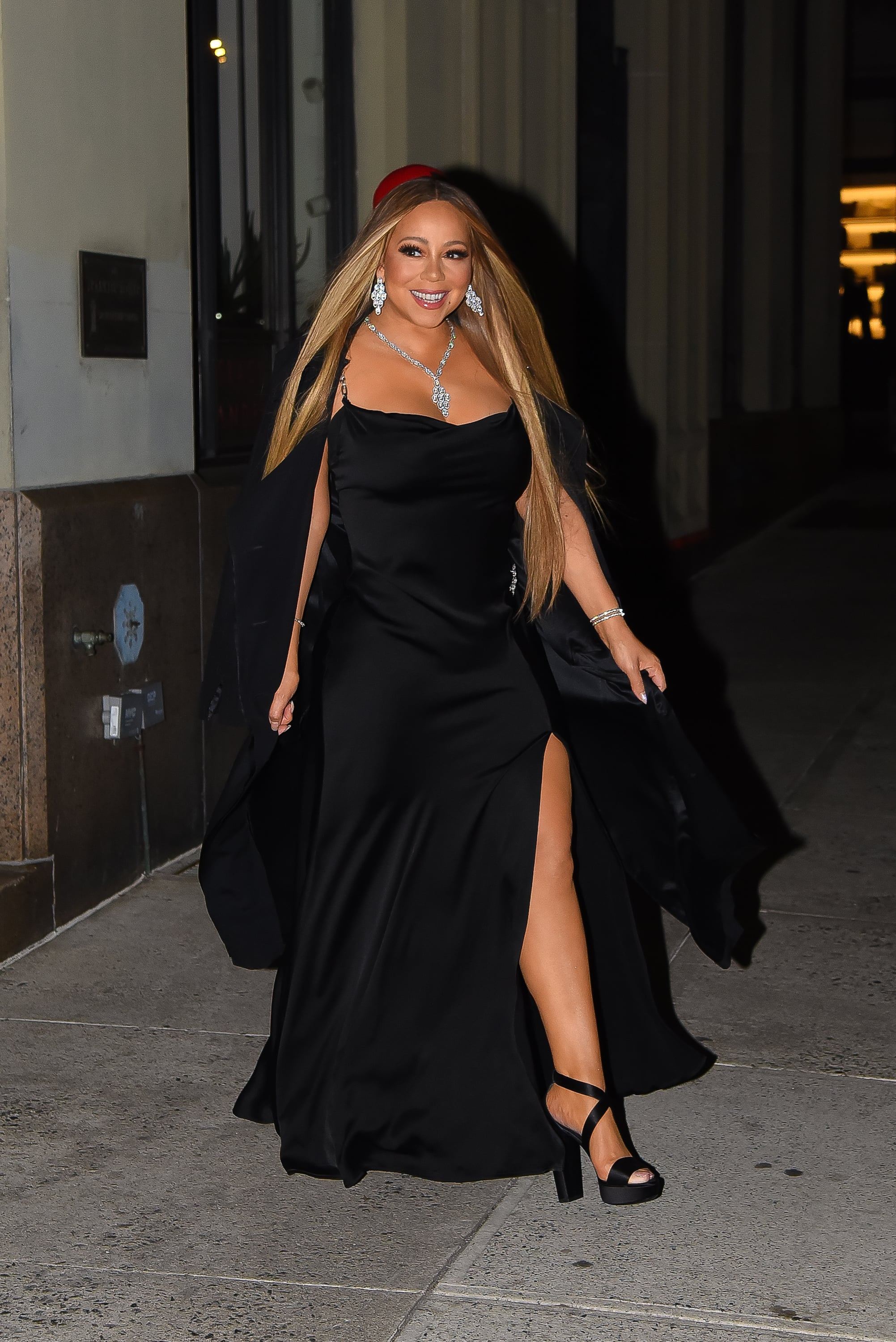 Mariah Carey and her 11-year-old daughter, Monroe Cannon, are well on their way to becoming an iconic musical duo. On Dec. 9, Carey brought Monroe onstage during her "Merry Christmas to All" show in Toronto to sing a duet of "Away in the Manger," and as illustrated by the videos making the rounds on social media, attendees were blown away by the youngster's voice.
In the video shared on Twitter by a fan, the two appear to wear matching puffy white dresses with crown-like headbands as they sit on stage surrounded by holiday decorations. The mother-daughter team proceed to trade off singing verses of "Away in the Manger" as the crowd cheers them on. At one point, they even whistle together, which allowed Monroe to reveal just how extensive her musical skills are.
Even though Monroe clearly inherited her mother's musical talents, she's still young, and Carey gives off a mix of protective and proud mom energy throughout their performance. The "All I Want for Christmas Is You" singer can be seen touching her daughter's hair and smiling at her each time the 11-year-old starts to sing. The end result is a beautiful duet that shows just how close Carey is with her kids.
In addition to Monroe, Carey is also mother to Moroccan, Monroe's twin brother, both of whom she shares with Nick Cannon. While Moroccan hasn't performed a duet with his mom yet, he has revealed that he has star qualities just like the rest of his family. In July, he joined his sister in putting on a fashion show that turned out to be an elaborate skit showcasing both of the twins' acting skills.
While no one knows what the future holds, if Monroe and Moroccan continue nurturing their musical and acting talents there's no telling where the twins will end up. But one thing is for sure, Monroe is already showing signs of being a Mini Mimi, at least according to Carey's fans.
Source: Read Full Article