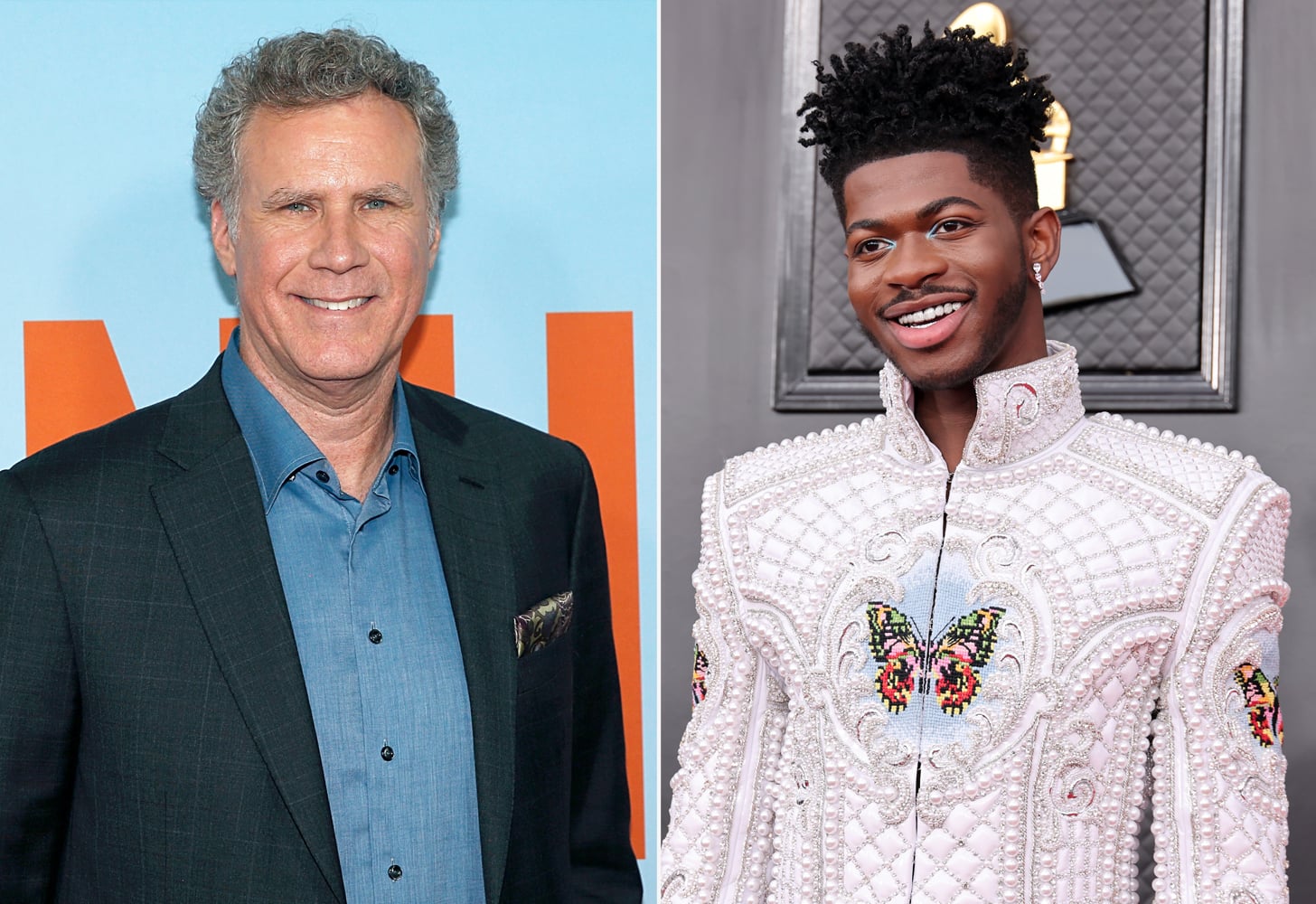 Image Source: Getty / Dominik Bindl / Amy Sussman
Today in unexpected celebrity crossovers, we present: Lil Nas X and Will Ferrell, or, as the internet has jointly dubbed them, "WillNasX." The duo hung out backstage at Lil Nas X's Long Live Montero Tour show in Los Angeles this week, and the photographic evidence has the internet buzzing.
Following the concert, where Lil Nas X took the stage at YouTube Theater to perform hits like "Panini" and "Industry Baby" for Ferrell and thousands of other fans, the rapper and actor posed side by side, both grinning from ear to ear. They wore decidedly different outfits for the photo op: Lil Nas X simply had on pink athletic shorts and knee pads, while Ferrell had on a green Arthur Ashe sweatshirt, blue shorts, a fedora, and what appeared to be a VIP lanyard.
https://www.instagram.com/p/Cj8Hn3zrVSN/
Lil Nas X shared the picture on both Instagram and Twitter with the caption: "WILL FERRELL CAME TO MY F*CKIN CONCERT ! nobody can tell me sh*t." When one fan on Twitter asked, "where is Will's hand?," he cheekily responded, "he couldn't resist getting a good hand full of this big fat ass. and i couldn't say no tbh." Yep, we can always count on him to bring the jokes.
It's no secret both stars are legends in their own respective industries — Lil Nas X's musical prowess has earned him a slew of awards, including two Grammys, while Ferrell has starred in some of the most beloved comedic movies during his decades-long career — so seeing them link up is making our pop-culture-loving hearts sing. If only we could've been a fly on the wall to overhear their conversation . . . perhaps Lil Nas X offered Ferrell a cameo in his next music video? Now that, friends, would be iconic indeed.
Source: Read Full Article