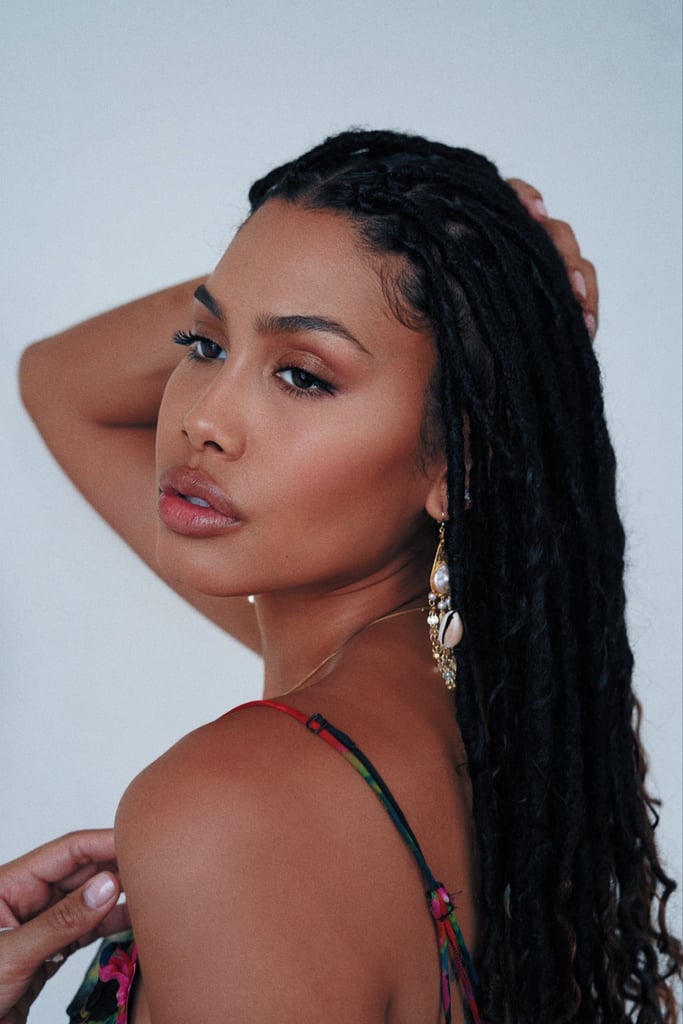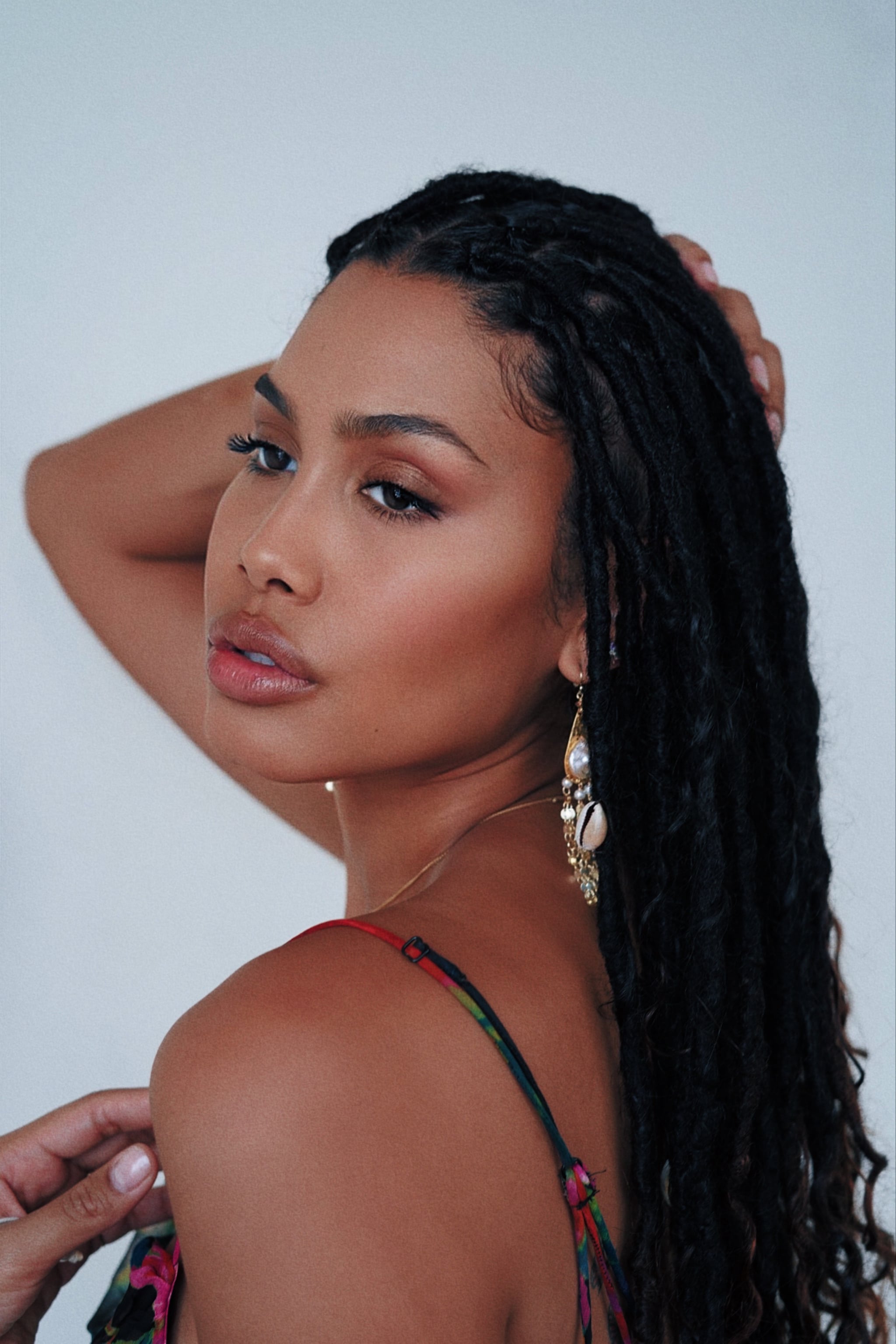 Leyna Bloom, a pioneering actress and model, has broken many barriers as a trans woman of color. You might recognize her for becoming the first Black and Asian trans woman to appear on the cover of Sports Illustrated's annual Swim issue in 2021.
This Transgender Day of Visibility, we asked Bloom to talk about her journey — both the challenges she's faced and her great triumphs. In a time when lawmakers are introducing unprecedented anti-trans legislation and the safety of trans Americans is under threat, Bloom and others are loudly advocating for trans rights and deserve to be heard.
I was raised in Chicago on the South Side. When I was around 9, my mom was deported by immigration back to the Philippines, so I was raised by my father. My dad was an artist who also volunteered his time working in the neighborhood, helping people out. But the thing that stood out was that my dad kind of raised us on this rock-and-roll lifestyle. It wasn't anything traditional at all, and I grew up really, really fast. I was around people from all different walks of life, and it allowed me to see life for what it is. He was just like, "You do what you want to do." I was from a world that was very free and all about expressing yourself.
My dad was also always talking about the Black Panther Party; I was learning about Angela Davis and Malcolm X. It was always: "We have to fight the system, power to the people." One of the first movies I remember watching was "The Fifth Element," and my dad was like, "This is what the world is going to look like in the future. We're not going to care about race or gender or identity, we are going to be eating food with aliens; we are going to go back to where we came from. We're going to be able to wear what we want to wear. But when you leave this house, you have to know that the world is going to try to change you and mold you to who they want you to be. But just know that you're special and unique and you can do anything." He always gave me this mentality of: if you want a good life, you can have it. Don't rely on people who are trying to normalize us and trying to make us think there's something wrong with us.
Growing up, there were no books about people like me. There were no books on being intersex. There weren't depictions of our actual lives. When you study civilizations before colonization, you hear about societies in Hawaii where there were third genders. You hear about the Zuni tribe, who understood what two-spirit is. There's so much rich culture about who I am and what I represent, but I had to trace it back. I fight for those voices, I fight for those stories, I fight for those ideas. We're still here. I trace it back to where life used to be, and I realize: my life is precious. It is so, so precious. To live this life and to be born in duality of both genders — not to suppress either or other — that is a beautiful life to live.
Source: Read Full Article