The spawns of LeBron James and Carmelo Anthony brought out all the stars on Monday night … 'cause a slew of A-listers hit up a H.S. gym in L.A. — all to catch a glimpse of the NBA stars' sons go at it on the hardwood.
Sierra Canyon, led by Bronny and Bryce James, hosted Kiyan Anthony's school, Christ The King, in a nationally televised basketball showcase in Chatsworth — and, as expected, the matchup lived up to expectations … both on and off the court.
LBJ, Melo, La La Anthony, Kim Kardashian, Khloe Kardashian, Scottie Pippen and more all had front-row seats for the action … and the kids didn't disappoint.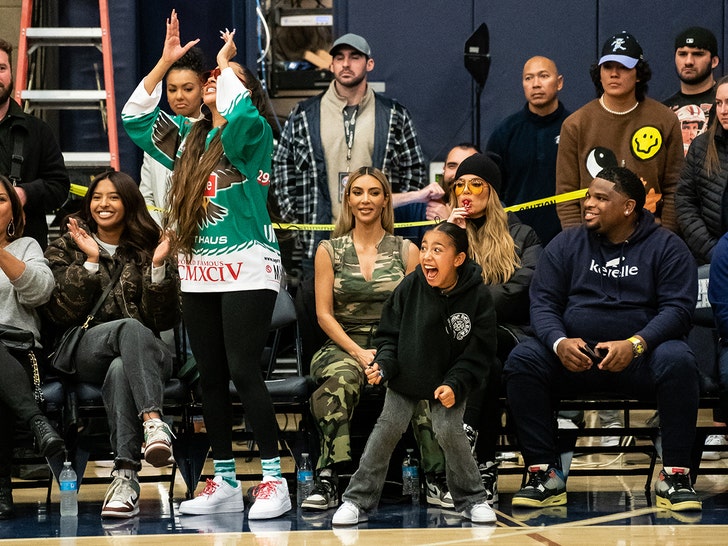 Bronny and Bryce pulled off the big win, 62-51 … with the older James having a great game, logging 12 points, six rebounds, three assists and two steals. Kiyan, meanwhile, had eight points in the loss.
The moment appeared to be surreal for both LeBron and Carmelo … as 20 years ago, the two faced off against each other in a high school basketball showcase as well.
The two future Hall of Famers were spotted chatting throughout the night — and the proud dads posted a bunch of pics on their social media pages chronicling it all.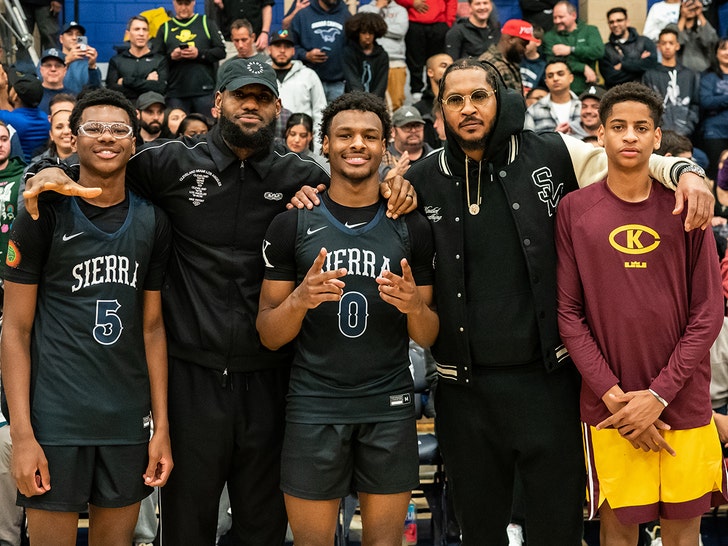 In fact, the guys even took a group pic with their sons!!
The trio of boys won't play again this H.S. season … but seems safe to say they'll face off again at some point in the future — perhaps in the NBA?!?
Source: Read Full Article