video
Larry Kudlow: Customers don't seem to want electric vehicles
FOX Business host Larry Kudlow calls out the EPA's desires to make Americans drive electric cars on 'Kudlow.'
Get ready, folks! Like it or not, you're going to be driving an electric car in the next couple years. Why? Even though the majority of Americans don't like it, well, because the EPA (Environment Protection Agency) is going to tell you to drive an electric car. What's their authority to tell you? 
Well, in the Biden years, modern socialism through the regulatory state. In other words, central planning, a five-year plan. Just like the old Soviets, or the current Chinese. Heck, we even now have a 10-year plan. It's better than the old Soviets. 
Now does the EPA have the constitutional or legislative authority to tell Americans what kind of car they drive? I don't know. My suspicion is the Supreme Court decision, West Virginia vs. the EPA, which curtailed regulatory power over the Major Questions Doctrine, which translates to any decision having "vast economic and political significance," should apply in order to restrain the EPA. But we're going to ask Congressman Byron Donalds, a member of the House Oversight Committee, whether the EPA has this power or not.  
According to reports, the EPA tomorrow will unveil its new regulatory mandate that would require over half of new cars sold in the U.S. to be electric by 2030, 7 years from now, and as many as two-thirds by 2032, which is just 9 years from now. Today, to give you some sense of it, about 7% of new car sales are electric. That's kind a loaf ong stone's throw from two-thirds, but never doubt the havoc caused by our EPA. 
TESLA ANNOUNCES BIG PLANS FOR CHEAPER IRON-BASED BATTERIES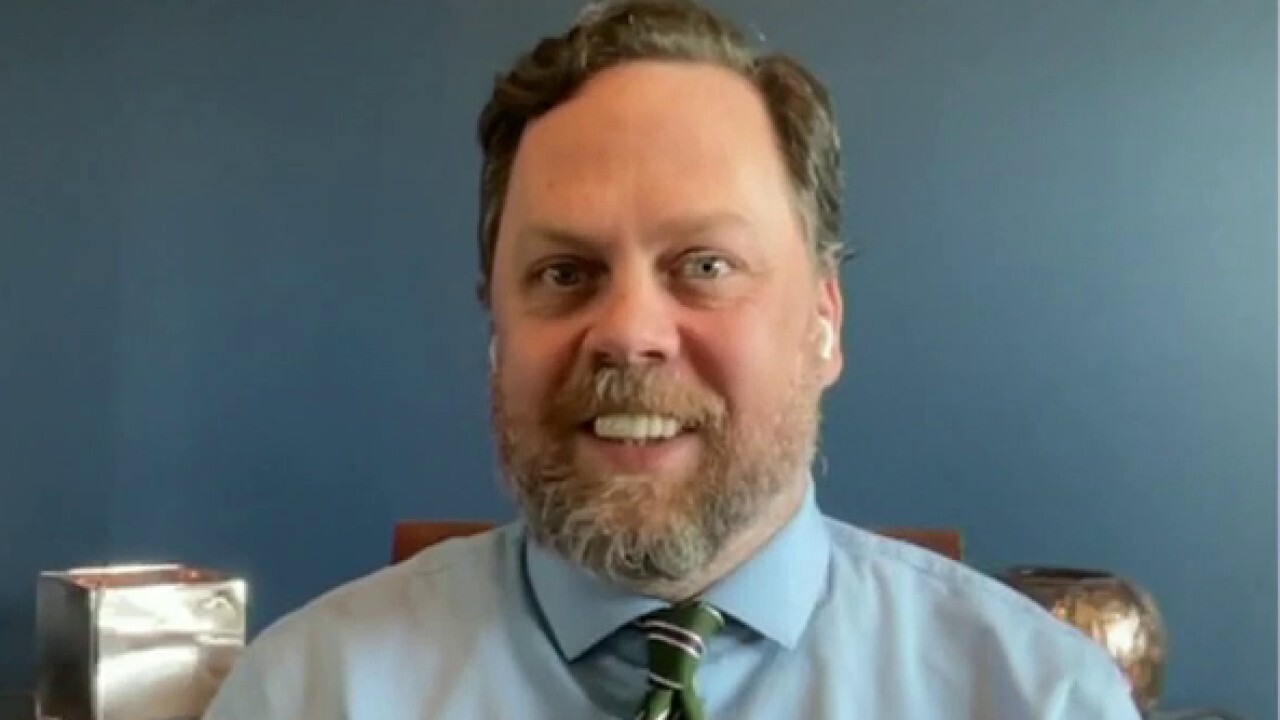 video
John Carney: Most of the world won't trust China to be the reserve currency
Breitbart Economics and Finance Editor John Carney provides insight on the value of the U.S. dollar on 'Kudlow.'
Numbers? Well about 80,000 electric vehicles and plug-in hybrids were sold last January. That same month 950,000 ICEs (internal combustion engines) as well as roughly another 3 million used gas-powered cars were sold that month. In other words, 4 million by gas and about 80,000 by battery, most of which probably came from China. 
You think these private car companies, Ford, GM, Honda, Tesla, Chrysler and all the rest, are going to be capable of meeting such stringent greenhouse gas emissions standards, representing a 100-year change to the U.S. industrial base, according to the leading trade group? I have no idea, but here's a problem these car-makers might encounter: Their customers don't really seem to want EVs. 
The latest poll from the University of Chicago suggests only 8% of American adults have an EV, and just 19% say it's "very" or "extremely likely" they would purchase one. Meanwhile, nearly half say it's not likely they will go electric. And 6 in 10 say that's because of the high cost. On average new EVs cost around $58,000. Today's average gas-powered car is less than $46,000, according to the New York Sun.  
By the way, new Treasury Department rules won't give everyone a $7,500 federal tax credit and the U.S. doesn't have near enough minerals that go into EV batteries, that is unless we want this EPA action to be the "China Bailout Act," which we've kind of have already been doing, haven't we? 
Of course, the Bidens' far-left extremist climate policies have still kept U.S. oil production well below pre-COVID levels, thereby keeping prices way high, helping the Russians in Ukraine and giving energy dominance back to the Saudis and OPEC+. x
GET FOX BUSINESS ON THE GO BY CLICKING HERE
President Joe Biden delivers remarks to the 2023 International Association of Fire Fighters Legislative Conference, Monday, March 6, 2023, in Washington. (AP Photo/Evan Vucci / AP Newsroom)

Meanwhile, in Mr. Biden's first two years from February 2021 to February 2023, energy prices are up 32%, gas prices up 35% and grocery prices up 20%. You know what the problem with EPA and radical climate change in general is? They're taking away our free choice. 

So, if you're fed up with a bunch of left-wing central planners jamming stuff down your throat, well then, vote no. But if you like what they're doing, just go out there and buy an EV. At least buy a Tesla, because he [Elon Musk] is for free speech. Better than some people I can think of.  

 This article is adapted from Larry Kudlow's opening commentary on the April 11, 2023, edition of "Kudlow."

Source: Read Full Article