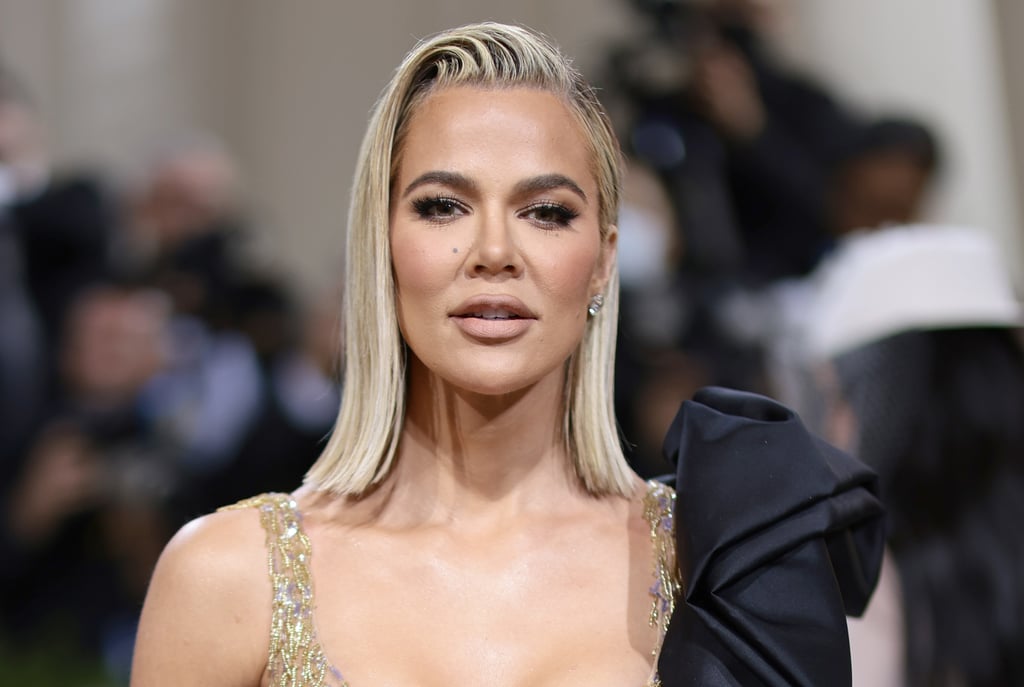 Khloé Kardashian Gives Update on Her Dating Life: "No Man Right Now… He's in My Prayers"

Khloé Kardashian is happily single and focused on being a mother to her two children, and she wants everyone to know it. When a fan asked who Kardashian is currently dating on Twitter on Feb. 6, the reality star didn't mince words in her response, writing, "Who has time for a man lol I have a 6 month old baby, and True and I are sickly codependent on one another. Ha! I secretly love it." But make no mistake: Kardashian is definitely still keeping her heart open, adding, "No but for real… No man right now… He's in my prayers too ha! ??"
It's no wonder fans are curious if Kardashian is dating in secret, as she recently ended an uncharacteristically low-key rumored relationship. On June 21, 2022, E! News reported that Kardashian was seeing a mystery private-equity investor. However, the reality star denied rumors of a new relationship (or a rekindled romance with Thompson) in a comment on an Instagram post just days before, writing on June 18, 2022, "Definitely NOT True !!!" below a photo of a text speculating that she was dating an NBA player. Kardashian added: "I love you! Thank you for the nice wishes but I am not seeing a soul. I am happy focusing on my daughter and myself for awhile."
Despite Kardashian's denials, the rumors about her former businessman boyfriend persisted until the surprising news broke that her second child with Tristan Thompson, a little boy, arrived on Aug. 5, 2022. One day later, E! News reported that Kardashian had split with her investor boyfriend (whose identity was never revealed to the public).
The Good American founder has had her fair share of love and loss over the years. The reality TV star is most known for her highly publicized relationships with professional basketball players Lamar Odom and Thompson, both of which have ended in heartbreak and turmoil. Outside of her marriage with then-husband Odom and her long-term partnership with former boyfriend Thompson, Kardashian has been romantically linked to several other people over the years and was rumored to date MLB player Matt Kemp, actor and former NBA player Rick Fox, and even singer Trey Songz.
As Kardashian is back in the spotlight on Hulu's "The Kardashians," here are all the people she has called "boyfriend" over the years.
Source: Read Full Article