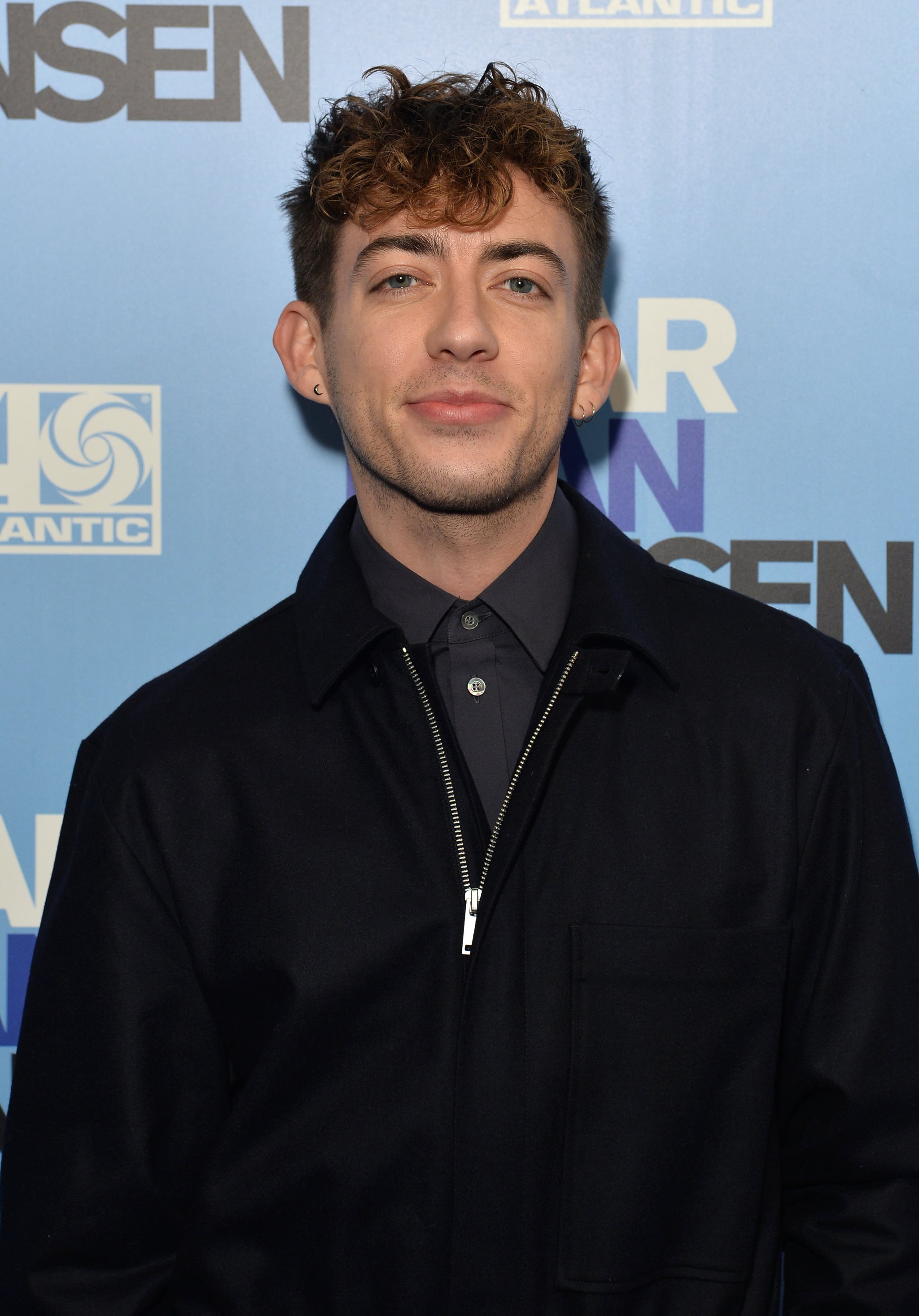 Kevin McHale wants to make one thing clear: the cast of "Glee" did not take part in the upcoming ID and Discovery+ docuseries "The Price of Glee," at least not that he knows of. On Friday, the actor who played Artie on the Fox series responded to a tweet from writer and comedian Ashley Ray, who shared a Deadline article that claims the series "will have access to key cast and crew members." McHale wrote, "Show me this 'cast' you speak of. This is ?️."
In a subsequent tweet, the actor added, "This was the nice version, ftr. Don't make me speak on this again." POPSUGAR has reached out to reps for Discovery and McHale for comment on the issue of the cast's reported involvement but did not receive an immediate response.
McHale's "And That's What You REALLY Missed" podcast cohost and "Glee" costar, Jenna Ushkowitz, appeared to back him up by tweeting a cringing emoji. The podcast hosts previously told In Touch Weekly that they were in no way involved in the docuseries and would prefer not to bring extra attention to it. "We're not really associated with it," Ushkowitz said.
Meanwhile, McHale wanted fans to know he would only speak out about the series if there are claims made that he believes are glaringly false. "You don't necessarily want to give something more attention than it maybe deserves or needs," he explained. "But we'll see. Us and all of our friends have nothing to do with it, so we'll see what happens."
"The Price of Glee" is set to delve into the controversies and tragedies involving the show's cast both while the show was on air and in the years after it ended. Those tragedies include the death of Cory Monteith, who died of an accidental heroin overdose in 2013, the death of Naya Rivera in 2020, and the death of Mark Salling, who was arrested in 2015 for the possession of images of child pornography and died from apparent suicide in 2018.
According to Deadline, the docuseries will air in three parts beginning Jan. 16 and feature interviews with family and friends of the cast as well as members of the crew. "The Price of Glee" trailer includes one person saying, "I don't want to say the C word — the 'curse' word — but that's where your mind goes."
Source: Read Full Article