After a Hershey, Pennsylvania teen couldn't make it to the Jonas Brothers concert on Saturday due to an urgent chemotherapy treatment, she received a special visit to her hospital room instead!
16-year-old Lily Jordan, who is currently battling cancer at Penn State Children's Hospital, had a visit from Joe, Nick, and Kevin Jonas ahead of their Saturday night concert after her social media plea went viral.
On Friday, the 16-year-old shared a selfie to Instagram, writing:
"A gal can dream! #lilyseesthejonasbrotherschallenge2019 #survivingandthriving #thesunwillriseandwewilltryagain PS the amount of love and support I started feeling as soon as I posted this on my story made my heart so full and warm it's all because of you guys so thanks because y'all are the best ever ??"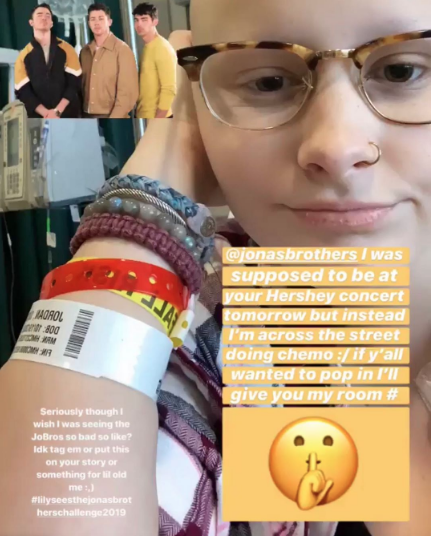 Jordan wrote directly to the brothers:
"@jonasbrothers I was supposed to be at your Hershey concert tomorrow but instead I'm across the street doing chemo :/ if y'all wanted to pop in I'll give you my room # ?"
And put out a plea to whomever would listen:
"Seriously though I wish I was seeing the JoBros so bad so like? idk tag em or put this on your story or something for lil old me :,) #lilyseesthejonasbrotherschallenge2019"
JoBros fans and supporters quickly sprang into action and began flooding Joe, Nick, and Kevin's social media feeds with Lily's wish, which came true before the show.
Even Priyanka Chopra made an appearance as the boys signed autographs and smiled for photos with Lily's friends and family:
https://www.instagram.com/p/B12S-IPADym/
While Sophie Turner wasn't there, it's clear Jordan is a member of House Stark from the flag above her bed! Even though the Game Of Thrones star wasn't in attendance for the heartwarming moment, the teen passed along a homemade bracelet for Joe to give to his wife.
Grab a box of tissues, and ch-ch-check out the sweet video of the entire meeting (below):
According to Penn Live, Lily has had osteosarcoma twice, and lost her left leg from the disease. After a hip replacement surgery, her right hip has been permanently disabled, and she "can't walk quite yet," but she's "working on it."
The group asked Jordan if they could dedicate a song to her at the concert that evening, and Jordan picked the 2007 classic S.O.S from their second studio album.
Keep kicking cancer's butt, Lily!!
Related Posts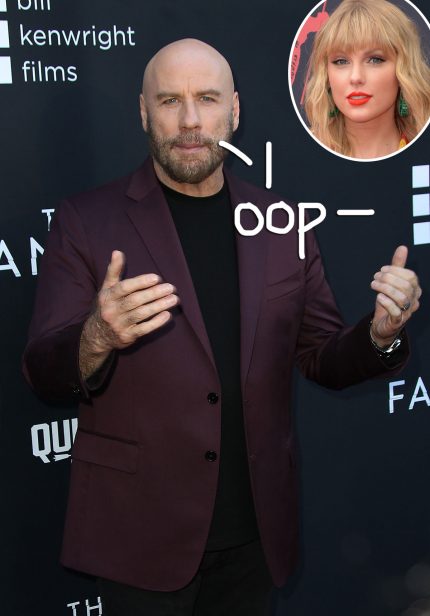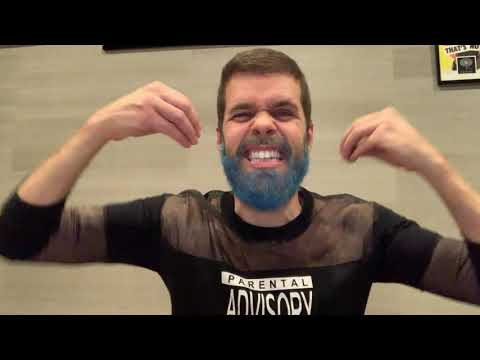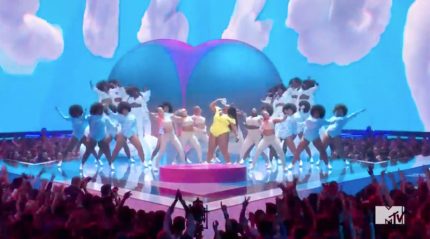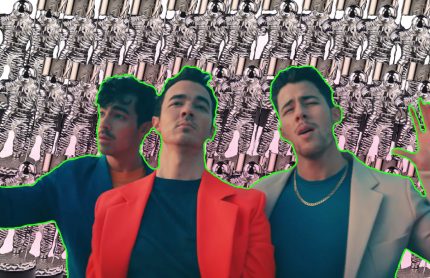 Source: Read Full Article